September 1994 Articles
Cover Story
Darrell Elmore
Features
Staff
Columns
Berk Bryant
Jim Galipeau
Rick Cain
Paul Moffett
Keith Clements
Todd Fuller
Darrell Elmore
Duncan Barlow
CD Reviews
Bob Bahr
John Goodin
Kevin Gibson
Mark Clark
Kory Wilcoxson
Kory Wilcoxson
Bob Bahr
Michael Campbell
Allen Howie
Allen Howie
Kory Wilcoxson
Michael Campbell
Performance Reviews
Wally Stewart
Jan Winders
Bob Bahr
Ninette Shorter
Beverly Howell
William Brents
Interviews
Bob Bahr
Calendar
Preview
Bob Bahr
Photos
Staci Core
LASC
Paul Turner
Staci Core
Jean Metcalfe
Paul Moffett
Blogs
Got Shows?
Send Them To Us
Bookmark Louisville Music News.net with these handy
social bookmarking tools:
Available RSS Feeds
- Top Picks
- Today's Music
- Editor's Blog
- Articles
Add Louisville Music News' RSS Feed to Your Yahoo!

Issue: September 1994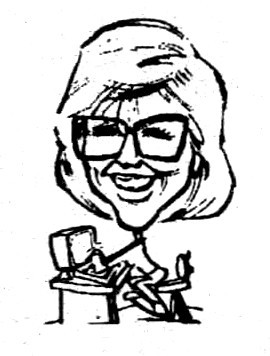 Newsical Notes
• Congratulations to our friend and valuable LASC worker (now living in Florida) Diana Black. On July 24 (at 2:09 a.m.) she became the grandmother of BEAUTIFUL Caitlin Elizabeth, who weighed in at 6 lbs 12 oz and was 20 1/2" long. Diana was present at Caitlin's birth and describes it as "a truly miraculous experience in so many ways!!"
• Former member Becky Bennett O'Toole is expecting a baby in January. Becky says she still enjoys her music and really misses everyone. Lately she's been playing music with Hickory Vaught, who is, according to Becky, "one of the best mandolin players in Louisville." She's also been singing at weddings, both in and out of the commonwealth and until her doctor told her to slow down three months ago, Becky was working four jobs. She continues to enjoy doing studio work and helping with demos as her schedule permits. it you'd like for her to do a demo tor you, give her a call (502-893-9414).
Fans of the former group Becky & Kelly (Wilkinson) will be happy to know that there may be a Becky/Kelly/Hickory reunion in the works.
• Kelly Wilkinson, another former LASCer, has also been in touch and was reminiscing about the early days of LASC. She's been quite busy doing lots of musical things, including a commercial for Ross Perot at Vince Emmet's new studio. Melody Hill Recording Studio is located in Vince's rustic home in J'town and l hear it's a great place.
Kelly'sversion of the commercial was "sorta folkish,"with former member Wally Hill playing harmonica. Kelly says that former LASCer Sharon Beavers did a country version of the Perot commercial and that LASC co-founder and former member Dave Evans did it up rock style.
Kelly also recently did a pre-show performance with Danny Flanigan at Stagedoor Johnnies adjacent to The Palace Theatre the evening ot the Crosby, Stills & Nash concert. I would've probably caught the performance it CSN hadn't sold out the Palace that evening.
Kelly's interested in doing demo work, so give her a call (502-897-5503) it you're interested in working with her.
• New Board member Mike Swayze is about to take the plunge . . . the plunge into the treacherous waters of newspaper publishing. That's Entertainment should be on the streets about September 1.
Come on in, the water's . . . er, uh, fine.
• Three LASC members attended Honorary Lifetime LASC Member Alan Rhody's songwriting workshop in Bardstown during Kentucky Music Week. Rita Beach, Mike Swayze and Jeff Walter came back well pleased with the sessions. Rita and Jeff had a couple of very good songs apiece tor critique at the August 15 meeting.
It was good to see Bryan Hurst back at meetings; he was with us on the 15th and brought along a very interesting song. His originals are always well-crafted and usually generate a lot of discussion.
• Best Wishes and Congratulations to Rhonda Rainwater and Doug Smith, who were married on August 27 at Farmington. At this writing Rhonda is slated to appear on an upcoming Songwriter Showcase at The Rud.
• It was "Sixteen Cand|es" tor Wally Stewart on his August 6 birthday, which he celebrated at the oldies concert at Iroquois Park. The Cruisers performed the Crests' 1958 hit song for Wally — even though the candles would in real life have numbered several more than sixteen. On the other hand, he would have had fewer than sixteen candles on his birthday cake in '58, so I suppose it all evens out. Huh?
Despite the recent milestone, Wally should be looking all rested up since he just returned from a well-deserved spot of R&R from his exhausting job with the Hoosier highway department. Besides jetting off to Georgia and Florida to visit relatives, he also spent some time in Nashville. While in Music City, he visited the legendary Blue Bird Cate and other music venues, including the aIso-legendary Tootsie's. (Wally was responsible for acquainting a Nashville resident with Tootsie's. Guess she'll have to return the favor by, say, introducing Wally to Churchill Downs? Or perhaps something nearer to his Scottsburg, Ind., digs.)
Speaking of which, I recently took some out-of-towners to visit the museum at Churchill Downs and really, really enjoyed it. I had not been there since its major facelift some time ago and I was very impressed. The multimedia presentation was excellent. My compliments to Louisville's talented Phil Copeland for the outstanding job! I've got to drop him a little note.
• Ray Yates is, perhaps, winding down a big non-musical project (it involves computer engineering) that has taken up the lion's share of his time recently. Hope that means we'll see him back at meetings soon.
Plus . . . his first CD of production music is now complete and for sale to radio companies; a second CD is slated for completion by the end of the year. Sounds to me like a Merry Christmas and a Happy New Year for Ray and his partner Brian Curella.
• Just call him Coach. Earl Meyers recently played that role at the Kentucky State Fair as part of a mock trial sponsored by the Kentucky Academy of Trial Attorneys. Earl should be pretty believable since he's played a lot of sports (and maybe watched "Coach" on TV?) and has no doubt been called on to coach at one time or another in his life. He is always being called on to lend his leadership skills to all sorts of causes. You know the old saying that suggests if you want to get something done, you should take it to a busy person.
Yet Earl still finds time to write and record songs; to date he has released two cassette albums and on and on and on.
• Charlie Walls recently released a couple of album projects on his Music Man Records label:
Crystal Ball is a CD compilation of local artists, including current and former LASC members D.V. Gilbert, Ron Peake, Karen Kraft and the Other Smothers Brothers. (Don't have my copy yet, so I can't list all the artists.)
The other album, I'm Takin' It Back, is a 7-song cassette by Karen Kraft, which has had local airplay on KJ 98.9. Karen and her band Kiks were appearing at the State Fair the latter part of August and she celebrated the release ot her new album with a party there on the 19th.
Could there be a CD album in her future?
• I hope everyone knows by now that the Dallas Embry who was once an LASC member is still among the living. The name of a different Dallas Embry showed up in the local obituaries recently, upsetting our Dallas' many friends in the music community. It also brought him a story in the Courier-Journal by that talented Bob Hill.
We know that Dallas is always searching for new talent, but we assumed there must be harp players in Louisville. Then again, maybe we feared he might be looking for something a little hotter.
All kidding aside, we're glad our friend is still around and we send condolences to the family of the other Dallas Embry.