February 1994 Articles
Cover Story
Allen Howie
Features
Jean Metcalfe
Paul Moffett
Columns
Berk Bryant
Jan Winders
Paul Moffett
Keith Clements
Todd Fuller
Darrell Elmore
Duncan Barlow
Elaine Ford
Henry C. Mayer
Alan Rhody
CD Reviews
Mark Clark
Allen Howie
Kory Wilcoxson
Bob Bahr
Bob Bahr
Kory Wilcoxson
Allen Howie
John Goodin
Kory Wilcoxson
Bob Bahr
Kory Wilcoxson
Performance Reviews
Berkley Harrington, Jr.
Interviews
Kevin Gibson
Calendar
Staff
Bob Bahr
News Item
Henry C. Mayer
Staff
Staff
Paul Moffett
Preview
Bob Bahr
Photos
Pete Strojny
LASC
Holly Watson
Earl Meyers
Staff
Staff
Jean Metcalfe
Staff
Jonathan Miller
Staff
Staff
Ray Yates
Staff
Blogs
Got Shows?
Send Them To Us
Bookmark Louisville Music News.net with these handy
social bookmarking tools:
Available RSS Feeds
- Top Picks
- Today's Music
- Editor's Blog
- Articles
Add Louisville Music News' RSS Feed to Your Yahoo!


Second Thoughts
A Conversation with Faith Esham
This author thanks Debra F. Hoskins of Centre College and Bill Mootz of The Courier-Journal for their help.
"There's a long, long trail a-winding to the land of my dreams."
That saying is true for many creative artists but it strikes me as a singularly apt description for the career of Vanceburg soprano Faith Esham.
Consider these apprentice actions in her career: 10 years piano study; a B.A. plus 31 hours of graduate study in Clinical Psychology; six years of study at Juilliard School of Music, concentrating on voice and opera; two years in the Santa Fe Opera Chorus; and voice diction studies in English, French and German. She continues to learn new roles and to practice — that was the next item on her schedule after our phone interview.
"I began as a lyric mezzo-soprano. One's voice grows and develops. Actually, I have two musical careers— concerts and opera — and opera is my first love."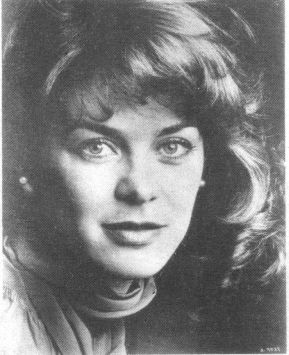 Faith Esham. Photo by Christian Stein.
Talking with her reveals that even when one gets an operatic role, it is usually a minor one, and only gradually is one assigned a prominent one. For instance, one of her very first roles was Cherubino in Mozart's "Marriage of Figaro" (only two appearances). She was Micaela in the widely acclaimed TV filming of "Carmen" with Placido Domingo; this less conspicuous role was of Don Jose's hometown girlfriend. And in another performance of this opera, she portrayed Mercedes, one of Carmen's Gypsy acquaintances in the card-playing scene, her only appearance in four acts. By contrast, in two nationally televised performances, "Live From Lincoln Center," Ms. Esham drew plaudits as Pamina, the female lead in Mozart's "The Magic Flute" and in the comparable role of Gilda in Verdi's "Rigoletto." Learning the latter took four years and several coaching sessions with the Italian prima donna Renata Scotto.
Ms. Esham's list of characterizations is impressive both in the roles she has performed and in those for which she aspires and has been preparing herself. A partial list would include the following: contemporary operas such as "Street Scene" by Menotti (for whom she has great admiration), Floyd's "Susannah" (regarding the latter, she confided, "I love it — the passion, the music — it seems such a simple story but makes a telling comment on the human condition. Coming from a small town myself, I felt perfectly at home.")
She has also graced such stages as those of the Metropolitan Opera as Marcelina in Beethoven's "Fidelio," the Vienna State Opera as Micaela, Milan's La Scala as Cherubino and Marcelina, Glydebourne as Susanna in Mozart's "Marriage of Figaro," Welsh National Opera as Desdemona in Verdi's "Otello," and numerous appearances at New York City Opera, notably as Melisande in Debussy's "Pelleas and Melisande," "a most difficult role.")
She is prepping to portray Violetta in Verdi's "La Traviata," Cio-Cio-San in Puccini's "Madama Butterfly" and Russalka in Dvorak's opera of that name. She has appeared in Kentucky Opera's 1984 production of "Don Pasquale" as Norina. "I also have a strong desire to appear in Slavic operas as Tatiana in Tschaikowsky's "Eugene Onegin" and also the title roles in Janacek's "Jenufa" and "Katya Kabanova."
Ms. Esham is one of five known Kentuckians who have sung at the Metropolitan; the others are Ricardo Martin, Christine Johnson, Emma Noe and Marilyn Mims. She is probably the only Kentuckian to have sung at La Scala, Vienna Stats Oper and Glydebourne.
Concerning her performances at La Scala, she confided, "It's humbling to sing on that stage where so many truly great artists have performed!" She longs to sing under the baton of Cincinnati-born James Levine, now the Met's principal conductor. "He is a very great conductor; his eyes don't miss anything and he puts it all together magnificently!"
Though she is a "little amused" when stellar women singers are called "diva," she will concede that persons such as Maria Callas and Renata Scotto deserve such recognition. Having heard Scotto, I concur, but would add Leontyne Price, whom I also have heard.
Critics? "They are much the same everywhere, good ones and bad ones!"
How does she evaluate her work? "When people tell me that when I sing it is like I am talking to them, I feel like I have succeeded!"
A final word. Asked about the availability of potential American sources for opera, "there's plenty of human interest material in our country!"