June 1994 Articles
Cover Story
Jeff Walter
Features
Staff
Paul Moffett
Paul Moffett
Columns
Henry C. Mayer
Berk Bryant
Jan Winders
Paul Moffett
Keith Clements
Todd Hildreth
Darrell Elmore
Duncan Barlow
Alan Rhody
CD Reviews
Michael Campbell
Bob Bahr
Kevin Gibson
Mark Clark
Mark Clark
Michael Campbell
Kory Wilcoxson
Kevin Gibson
Mark Clark
Allen Howie
Kory Wilcoxson
Kevin Gibson
Kevin Gibson
Performance Reviews
Wally Stewart
William Brents
Kelvin Bailey
Mark Clark
Interviews
Jean Metcalfe
Calendar
Staff
News Item
Paul Moffett
Staff
Preview
Staff
Bob Bahr
LASC
Jean Metcalfe
Jean Metcalfe
Blogs
Got Shows?
Send Them To Us
Bookmark Louisville Music News.net with these handy
social bookmarking tools:
Available RSS Feeds
- Top Picks
- Today's Music
- Editor's Blog
- Articles
Add Louisville Music News' RSS Feed to Your Yahoo!

Phil Keaggy at Indian Creek
By Kelvin Bailey
Every so often — about once in a lifetime or so — one is fortunate enough to be in the presence of a legend. Even if it comes often, the feeling of participating in an immensely significant moment never changes. Such was the moment at the Indian Creek Theatre in Corydon, Ind., on May 20, when Christian-music pioneer Phil Keaggy took the stage for a three-hour acoustic concert (or, as he called it, "sort of unplugged").
Much of the pre-concert publicity boasted that Phil was voted by Guitar Player magazine as the third-ranked guitarist in two categories. Anyone who has seen Phil play would probably agree that if the readers of this magazine were as familiar with Mr. Keaggy as Christian music fans are, those who ranked first and second would definitely have taken the back seat, and the trunk space, behind him. I have yet to see, and probably will never see, a guitarist with the talent, creativity and passion displayed by Phil that Friday.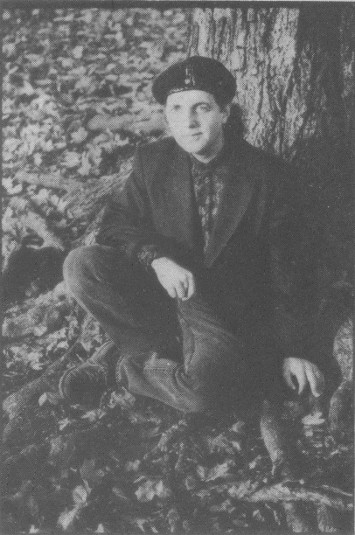 Phil Keaggy. Photo by Ben Pearson
After nonchalantly taking the stage, Keaggy began immediately to give the audience what they paid for — fire-cracking guitar work. Probably the best example of his noted talent was "County Down" from his acoustic project Beyond Nature. It was during this piece that we began to see that Phil and his guitar really were inseparable. It amazed me how much his whole body became part of the performance. It seemed at times that if he were not able to twist his leg or throw his torso back, the music just would not come. During this and other selections we were completely dazzled by the fastest nine fingers in the business as they strummed, picked, thumped, beat, and tickled his instrument.
Phil's creativity was aptly displayed through his smart use of sampling. It is not uncommon for a musician to sample a measure of percussion or rhythm. It was Phil's use of the echo feature that was clearly amazing. By echoing each measure of music and causing each repetition to rapidly decrescendo, Phil created richly layered guitar work that made one wonder at the fact that these incredible sounds could actually be created by a single live performer.
Despite the fact that Phil Keaggy is the guitarist extraordinaire, it has been interesting to see how much his voice has matured over the years. He has of late arrived at the point where the comparisons to Paul McCartney can stop and he can be appreciated for his own vocal talents. His voice may be a bit small to do much rock and roll screaming, but it works well for pop tunes and is perfectly suited for the ballads he does so well.
Speaking of ballads, one of the more emotionally moving moments of the evening was Phil's performance of the beautiful "Find Me in These Fields" from the album of the same name. However, this song only hinted at the lyrical articulation and phrasing that came close to perfection during his performance of Van Morrison's "When Will I Ever Learn to Live in God." It was during these moments that we not only heard great music, but also got a glimpse into the soul of the man who has continually challenged himself and others to further spiritual growth.
One of the high points of the evening for most of the audience came when Phil stepped back and shared the stage with Louisville resident Turley Richards. Many locals were already familiar with Richards, and those who weren't got a first-rate, in-your-face introduction to this man and his stunning talent. Having known Turley for over 20 years, Phil Keaggy gave him an introduction to envy, and was quick to announce his belief that Richards has one of the best voices he has ever heard. It is a voice that demands attention and lays out a performance that refuses to be forgotten. Richards' interpretation of "I Heard the Voice of Jesus Say," accompanied by Keaggy, was such an exciting, moving performance that the audience refused to let him leave the stage, keeping him on for two additional songs.
Despite the magnitude of Phil Keaggy's talent, it is sometimes his humility of spirit that makes the longest-lasting impression. Whether he is playing second fiddle to a well-loved local artist (who actually has had his own fair share of national success) or asking for the house lights to be left on so that he can see his audience and feel more on equal terms, Keaggy constantly causes his listeners to feel like they are participating in the music with him, not just watching and listening from a distance. Even when receiving enthusiastic applause or the frequent standing ovation, he seemed a bit embarrassed by it all. It was refreshing to enjoy an artist who is indeed a true artist. No hype, no fabricated image, and no riding on the coattails of fad or fashion — just pure talent, skill and creativity wrapped up in one of the most respected musicians of our time.
Here's hoping that we have many more chances to be in the presence of this legend and to enjoy his startling music.