June 1994 Articles
Cover Story
Jeff Walter
Features
Staff
Paul Moffett
Paul Moffett
Columns
Henry C. Mayer
Berk Bryant
Jan Winders
Paul Moffett
Keith Clements
Todd Hildreth
Darrell Elmore
Duncan Barlow
Alan Rhody
CD Reviews
Michael Campbell
Bob Bahr
Kevin Gibson
Mark Clark
Mark Clark
Michael Campbell
Kory Wilcoxson
Kevin Gibson
Mark Clark
Allen Howie
Kory Wilcoxson
Kevin Gibson
Kevin Gibson
Performance Reviews
Wally Stewart
William Brents
Kelvin Bailey
Mark Clark
Interviews
Jean Metcalfe
Calendar
Staff
News Item
Paul Moffett
Staff
Preview
Staff
Bob Bahr
LASC
Jean Metcalfe
Jean Metcalfe
Blogs
Got Shows?
Send Them To Us
Bookmark Louisville Music News.net with these handy
social bookmarking tools:
Available RSS Feeds
- Top Picks
- Today's Music
- Editor's Blog
- Articles
Add Louisville Music News' RSS Feed to Your Yahoo!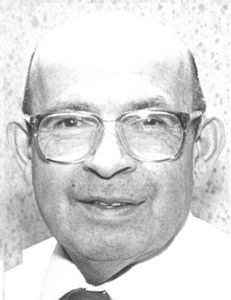 Second Thoughts
Rigoletto
Popular Favorite Returns: Audience Delighted
The embittered court jester, Rigoletto, serves the Duke of Mantua, a persistent womanizer. The jester is also the sole surviving parent of the beautiful Gilda whom he strives to keep hidden from the world. However, when she went to Mass, the Duke spotted her and by bribing her nurse, has met her but identifies himself as "Walter Malde, a poor student." His associates at his court have also spotted her but think she is the jester's mistress. So they kidnap her and bring her to the Duke who seduces her. Rigoletto swears revenge even though his daughter genuinely and perhaps inexplicably loves the Duke. So much so that when her father contracts to have the Duke killed and lets her see the Duke's infidelity and duplicity in unmistakable fashion, she decides to sacrifice her life for him. Rigoletto is overcome with grief and despair.
Giuseppe Verdi (or Joe Green), 1813-1901, presented this masterpiece when 38 and it has been a hit ever since. The music is of singular beauty, especially in depicting contrasting emotions. For example, the Duke's cynical pursuit of women, calling it "love," and the tender affection of Rigoletto and Gilda; the gaiety of the party in the opening scene and Rigoletto's sardonic victimizing other members of the court, enraging them so they kidnap Gilda. One court member curses both the Duke and jester for their callous treatment of daughters and wives, and the music before the curtain rises is full of foreboding. The story is based on Victor Hugo's drama "The King's Jester," about the French king Francis I.
This performance is a triumph for all concerned, including Stage Director John Hoomes and Lighting Designer Chuck Schmidt, as well as Thomson Smillie, whose overall direction included careful selection of the cast. Schmidt told Louisville Music News that effective lighting is a major challenge, especially in the closing scene. He made it so.
A few other observations.
Conductor Bob Bernhardt conducted, as he always does, with a unique combination of youthful enthusiasm and musical maturity.
Rigoletto makes strenuous demands on its singers, especially the title role. Tim Noble was up to it as he portrayed the sardonic court jester, the tender and irate parent, and the agent provocateur for murder in impressive fashion. The aria in which he damns the courtiers for abducting Gilda was especially notable.
Noble's scenes with Marilyn Mims earn both of them top rating and the scenes in which she tells of her love for the Duke and implores her father to forgive him border on the unforgettable. They were as well done as they are difficult. Miss Mims' rendering of her solo in which Gilda ecstatically repeats the Duke's assumed name is a demanding aria partly because the character she portrays is both in love for the first time and in love with being in love. Miss Mims brought to it a beautiful voice and genuine artistry.
Peter Riberi's portrayal of the Duke united his capacity for hard work and genuine musical talent. However, he was more impressive in subsequent scenes because somehow his portrayal in the opening scene struck this reviewer as that of someone who got off to a slow start. One member of the audience (not the writer) questioned the quality of tone in his rendering of the Duke's aria about the fickleness of woman, but I thought that was, on the whole, far more believable than his opening statement about finding every woman attractive.
This was the sixth time Kentucky Opera has staged Rigoletto and it closed a highly impressive season with us looking forward to another such series of triumphs next year. It may be of interest to know that during the Metropolitan Opera's last visit to Louisville (1910), one of their two performances was Rigoletto. This year's audience was apparently more appreciative.