June 2010 Articles
Cover Story
Hunter Embry
Features
Eddy Metal
Columns
Berk Bryant
Mike Stout
Paul Moffett
Keith Clements
Martin Z. Kasdan Jr.
Eddy Metal
CD Reviews
Hunter Embry
Kevin Gibson
Kevin Gibson
Ronke Oyekunle
Ronke Oyekunle
Martin Z. Kasdan Jr.
Performance Reviews
Eddy Metal
Interviews
Eddy Metal
Blogs
Got Shows?
Send Them To Us
Bookmark Louisville Music News.net with these handy
social bookmarking tools:
Available RSS Feeds
- Top Picks
- Today's Music
- Editor's Blog
- Articles
Add Louisville Music News' RSS Feed to Your Yahoo!

Issue: June 2010


Bluegrass Beat
May, you were all wet. Okay, maybe not all wet, but you gave us a pretty good washing. Got us all cleaned up for June. Ever hear the old saying "April showers bring May flowers?" Let's move it a month and bring June flowers. Hopefully, it's going to be a bit warmer overall. You had your good days. I'll allude to one especially good one a little farther down.
Birthday Bash
First, let's talk June just a bit. You've heard this a few times by now, so one more won't hurt. I'm very much looking forward to the WFPK Berk's Birthday Bash on Sunday, June 6, at the Vernon Club in Louisville. Sunday Bluegrass will be broadcast from there that night. I think the last remote broadcast I have done was from the State Fair three years or so ago. They can be fun. This one should be quite interesting.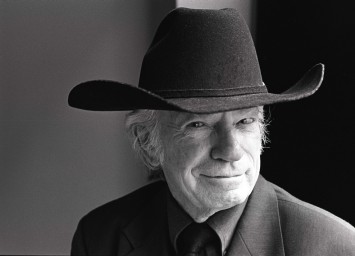 Berk Bryant
We are expecting folks from the Vine Grove jams to play between 7 and 8 p.m. somewhere in or around the club. On the air will be at our pleasure. Blue River, Bluegrass 101, and some wonderful friends coming to take part -- Cherryholmes! That's something-- something like I never expected. This is a ticket event BUT tickets are FREE and can be picked up at ear X-tacy, the radio station next to The Louisville Palace on Fourth Street or at the Vernon Club.
Old Friends
As a part of the event, I am much looking forward to a visit with my high school running buddy. Wow, the places we went, such as the round and square dances every Wednesday, Friday and Saturday nights. First trip for both of us to Nashville and the Grand Ole Opry was an impulse decision at lunch where we were working in September 1954. We had a long weekend and that was a good time to go. So, Jack (Jack Huffman), his wife and I set out for Nashville at 11 p. m. when Hazel got off work that Labor Day weekend. Jack used to come to the Museum of Appalachia regularly but hasn't been for several years. Having not seen each other for several years, he and his wife will be coming up from South Carolina for the Bash. Y'all all come, too.
Forest Fest
Now, back to that especially good day in May -- May 15, to be exact -- the day Forest Fest 2010 happened. Rainy, overcast, breezy several days before and several days after, but that day was great weather for the show. Great day, great lineup and a fine crowd of bluegrass fans.
The show opened with a young lady from the Lexington area, Jeri Katherine Howell & Better Together. They were followed by one of our local favorites, Blue River. I know you've probably seen and/or heard this group around the area. They usually feature a number of original songs well done. Next act up, Earl Bull & Clinch Valley Bluegrass from Tennessee. First time in the area and they played well -- very well -- with the audience. From the start, they strike with that old-time, tough, hardcore bluegrass sound that's home. I believe and hope there's a good chance they will be back.
A fitting preliminary to the headlining act for the day -- Dailey & Vincent -- now among the top bluegrass acts on the road. One of many notable bits in their performance is when they step off the stage and actually take the music to the audience, not just sending it to them. This touch tells you they are onto something that plays big with the fans. Keep up the good work, guys -- all of you mentioned here.
Here and There
I suppose this would be a good time and place to see what's here and there this month. There appears to be plenty of choices. The area jams are still going: Colesburg Baptist Church, Thursday nights, 6:30. Hillview City Hall, Thursday nights, 6 p.m. BA-sponsored jam at Siggy's Pizza, 5620 Barrett Lane, Valley Station, 7 p.m.
Festival Calendar
June 4 & 5, Bardstown Bluegrass Festival, White Acres Campground, Bardstown, Ky: Friday/Saturday, Bluegrass 101. Friday, Mountain Drive, Driving Rain. F/S, Vince Combs. Saturday, Paul Williams & Victory Trio, Mississippi Sawyers, Shade of Grass.
June 17-20, Stringbean Memorial Bluegrass Festival, Stringbean Memorial Park, Jackson County, Ky., 606-287-0600 or):stringbeanpark@hotmail.comThursday, Ralph Stanley II, Junior Sisk, Darrell Webb, Phil Campbell and Paul Williams. Friday, Ronnie Bowman, Special Consensus, James King Band. Saturday, Larry Stephenson, Karl Shiflett & Big Country Show, Balsam Range and Melvin Goins. If that wasn't enough, ROMP (River Of Music Party) put on by the International Bluegrass Music Museum in Owensboro, Ky., June 23-26: Wed., Blue Grass Boys Reunion, filming, storytelling, and non-stop jamming. Thurs., Pioneers Gathering, Hall Of Fame Unveiling, Legends Concert and Recognition. Friday, Pioneers storytelling and jam. Friday, concerts at Yellow Creek Park begin at 12 noon, Saturday at the park starting at 10 a.m.
Wheeew! Additional (more detailed) info at 888-MY BANJO or bluegrassmuseum.org.
I'll call it quits for this time. Keep it all in mind and stay tuned, tuned that is to WFPK 91.9 FM Sunday nights, 8-11. Stay there as long as you can and I'll be here as long as I can. Sunday Bluegrass, the shortest, fastest and bestest three hours in radio, playing you more music than anybody. Now for the doughnut.