February 2015 Articles
Cover Story
Paul Moffett
Features
Eddy Metal
Columns
Sue O'Neil
Martin Z. Kasdan Jr.
Eddy Metal
Blogs
Got Shows?
Send Them To Us
Bookmark Louisville Music News.net with these handy
social bookmarking tools:
Available RSS Feeds
- Top Picks
- Today's Music
- Editor's Blog
- Articles
Add Louisville Music News' RSS Feed to Your Yahoo!

Issue: February 2015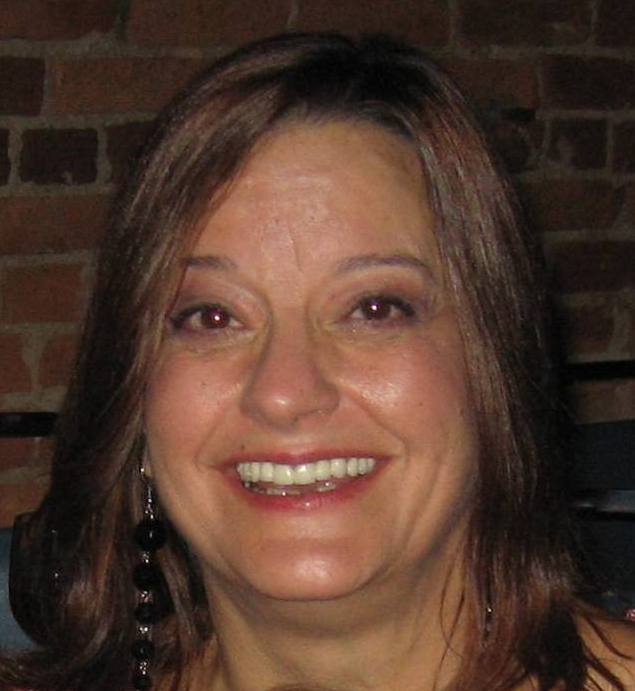 I've Got A Mind To Ramble
Community Radio and The Blues
The Louisville music scene is teaming with talented solo artists and bands from every genre imaginable. The majority finds it a challenge to gain any ground in a very crowded local market with only a few local outlets for displaying both their live performance and recorded works. Some have left the Louisville area to further their career and have returned to play in local bands. A few of those that left made the cut and have gone onto the next level where their work can be heard through radio broadcasts from major radio stations or seen occasionally on television. Those artists that stay in the area land a gig here and there where they can sell a few CD's of their original work, entertain a few old friends and make a few new ones.
Traditionally, the public radio station was the only outlet for local artists to send their work in hopes for a chance to get some airplay. However, it seems to me that the public radio programming has moved away from playing local artists unless they happen to be the hot ticket of the moment. With the inception of the Internet, an artist can now display their works on YouTube and countless other media outlets or distributors such as CD Baby. The Internet has opened up a whole new world and proved to be a boon for independent unsigned artists. If the artist is tenacious and works tirelessly at pushing their work under everyone's nose, letting people know where to find their videos and CD's, they can gain some ground. However, most artists by nature aren't that comfortable with self-promotion, so their product languishes lost in cyberspace among millions of other videos and CD's.
In 2010, President Obama signed into law the Local Community Radio Act. The purpose was to create 1,000 community low power FM radio stations across the country, transmitting at between 100 and 200 watts each that would be for community purposes and not something that corporate conglomerates could buy into. This paved the way for low power stations like Crescent Hill Radio, which had broadcast from the Internet and on the AM dial, without a license, and ARTxFM which broadcasts solely on the Internet, to apply for an FM license. After the long, arduous application process, Crescent Hill Radio was granted their frequency on October 10, 2014. Since the board members had been working on this for several years, they had everything ready to go and were broadcasting by October 29 on the FM dial at WCHQ 100.9.
In 2011, ARTxFM was incorporated as a Kentucky Non Profit Radio station with an emphasis on broadcast arts and a commitment to experimental programming and is governed by a Board of Directors. ARTxFM has received its FM license and is currently raising funds for an antenna to enable broadcasting. Once they have everything in place for broadcast on the airwaves, listeners can access the station on the FM dial WXOX 97.1.
Both radio stations host an eclectic mix of programming 24/7, so listeners can tune in anytime and hear their favorites as well as expand their horizons, listening to sometimes very different musical sounds. Both stations are non-profit entities and programming is produced strictly by volunteers who are dedicated to the music they present.
The exciting thing about this is that Blues lovers can tune into superb shows hosted by a couple of fellows who are passionate about the genre and who appreciate what the local pool of Blues artists have to offer. Mike Suttles for ARTxFM and Gary Sampson for Crescent Hill Radio each host a weekly Blues program.
I paraphrase these excerpts from the station's website: "The station is looking forward to expanding their global programming to include a terrestrial signal that will improve coverage in the Louisville Metropolitan area as they are committed to providing artists and the community with access to the airwaves for creative experimental use. "
Blues lovers can get their Blues fix every Sunday morning on ARTxFM as they listen to "Blues Highway" from 8 a.m. to 10 a.m. with Mike Suttles, at www.artxfm.com. If that is too early to tune in, the shows are archived so listeners can access whenever it is convenient. When asked how he gained the privilege of hosting a Blues show on ARTxFM, Suttles indicated simply that it was a matter of being at the right place at the right time. Specifically, Mike and Howard Rosenberg approached ARTxFM's General Manager Sharon Scott about doing a live broadcast of the 2014 Garvin Gate Blues Festival. During their conversation, Sharon asked Howard and Mike what they needed from the station to help promote the festival. Mike suggested an interview about the festival and possibly a live studio performance a week or so before the festival during their Blues program. Mike was surprised when Sharon indicated that they did not have a Blues program but it was on their radar to develop one. She asked Mike and Howard if they knew anyone and Mike replied that he would be interested in hosting a Blues program. Moving forward, Mike took his training, presented a proposal to the GM for the Blues show and within two-and-a-half weeks of their meeting, he was online, webcasting the Blues. He has subsequently webcast twnty-five shows at the time of this interview.
ARTxFM did broadcast the 2014 Garvin Gate Blues Festival, which was heard all over the world, reaching fifteen or sixteen different countries. Mike also had old friends from Iowa and even California contact him about listening to the festival as well. I highly recommend listening to Mike's "Blues Highway." This road trip will delight any Blues lover and will introduce any new Blues fan to some real Blues music, featuring both local and national artists.
Mike opens the "Blues Highway" each and every week with "Blues Cadillac" by da Mudcats, featuring vocals and harmonica by the late, great harmonica monster Jim Rosen. From there the listener can expect to hear tunes by Blues greats like Little Walter, local Blues icons like Lamont Gillispie and 100 Proof Blues, James Cotton in the same set.The program is commercial-free with the station call name at the top of the hour and a public service announcement to sponsor ads 20 minutes after the hour and 20 minutes before the hour. Mike is very willing to play local Blues recordings but is limited by what he has available in his personal collection. He stated that it is just a matter of sending a recording to the station. Keep in mind, however, that the quality of the recording needs to be such that it can be broadcast. Any local or regional Blues artist who has a recording to submit should send it to the station ARTxFM, c/o rian Manley, P O Box 5103, Louisville, KY 40205.
Gary Sampson, President of the Kentuckiana Blues Society, hosts his Blues show on Crescent Hill Radio every Friday evening from 8 – 9 pm. He also now does the Tuesday afternoon drive-time from 4-6 which incorporates all kinds of local and regional music. If you cannot catch his show on the radio at the time of broadcast, there are always the archives on the Internet at www.crescenthillradio.com.
Crescent Hill Radio was established in early 2010 by Kathy Weisbach, General Manager and Gary was the first person she called to host a Blues program. It is a nonprofit entity and it depends solely on volunteers to run the programs.
Kathy was intent on broadcasting on the radio as well as the Internet. Crescent Hill Radio ended up with a very low wattage slot at AM 1650 for four years and continued broadcasting on the Internet as well, since you had to live right in Crescent Hill to tune into the AM station. Through research and the application process, Crescent Hill Radio now broadcasts on the FM dial at WCHQ 100.9. This is a low-power station which has a range of around seven miles from their transmitter. Gary indicated that a broadcast could sometimes be picked up as far as ten or eleven miles away. Their mission statement: "Crescent Hill Radio is dedicated to connecting the community with local and regional music and programming using a fair and non-competitive format."
The non-competitive format is important to the volunteers who produce their shows on this station. If an artist sends Crescent Hill Radio their music, they will get airplay, so long as the quality of the recording is suitable for broadcast.
Gary Sampson's "The Kentuckiana Blues Radio Show" will play any local Blues artist's material, regardless of their career status. Gary explained that the program is usually prerecorded and typically features artists from the entire state of Kentucky and the Southern Indiana area. That said, one could expect to hear lots of great local and regional Blues on his program. I have listened to "The Kentuckiana Blues Radio" shows that are archived on the Internet and I am always inspired when I hear local artists.
Since Crescent Hill Radio is dedicated to community broadcasting, only local and regional music, national acts are only broadcast if they are going to be performing live in the area. That said, 90% of the programming is local/regional. Gary stated that Nielsen Audio contacted Crescent Hill Radio saying that they have "popped" on their research surveys and needed more information about who they are. This is great news for the radio station as it means that people are listening and Crescent Hill Radio is showing up in the Nielsen surveys that are conducted in the area.
Crescent Hill Radio is always interested in local recordings and building their library. If you are interested in sending materials to the station, go to http://crescenthillradio.com, navigate to the submission page and upload your music to their website or send your music to the address provided on the website. If you need help, contact Kathy Weisbach or Gary Sampson through their contact information on the website. Both Crescent Hill Radio and ARTxFM depend on sponsorships and donations to pay their bills. Anyone interested in supporting these wonderful community radio stations can go online and make a donation or contact the station to learn more about how you can help.
At the very least, tune in weekly to "Blues Highway" at www.artxfm.com on Sundays from 8 a.m. – 10 a.m. or pick up the show later in the archives and to "The Kentuckiana Blues Show" at http://crescenthillradio.com on Friday evenings from 8 p.m. – 9 p.m. You can also tune in to "The Kentuckiana Blues Show" on the FM dial at WCHQ 100.9. Both of these weekly radio shows are delightful because the excitement and passion that Mike Suttles and Gary Sampson have for the Blues is evident in their voices and in the music they play.
Thank you ARTxFM and Crescent Hill Radio for providing such an important community service to our area by hosting two great Blues shows. Until next time music lovers, Peace, Love and the Blues.