December 2014 Articles
Cover Story
Paul Moffett
Features
Eddy Metal
Columns
Mike Suttles
Martin Z. Kasdan Jr.
Eddy Metal
Blogs
Got Shows?
Send Them To Us
Bookmark Louisville Music News.net with these handy
social bookmarking tools:
Available RSS Feeds
- Top Picks
- Today's Music
- Editor's Blog
- Articles
Add Louisville Music News' RSS Feed to Your Yahoo!

Issue: December 2014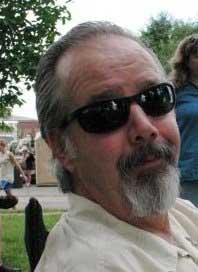 I've Got A Mind To Ramble
Something's Got A Hold On Me.......MUST Be The Blues.
"
My heart feels heavy, my feet feel light
I shake all over, but I feel alright
I never felt like this before
Something's got a hold on me that won't let go"
(by Woods, Kirkland, James)
In the song "Something's Got A Hold On Me," the something referred to is love. For me, that something has been the blues. For forty-six and some-odd years, I've had a romance with the blues that has been with me longer than most things I know. I was telling a friend a while back how I got into the blues and it got me wondering how other folk got into the music that has this hold on me. Recently, I sent out a message to a whole slew of people: musicians, music agents, writers and regular people (we all know musicians aren't regular people) to share with me for this article how they got into the blues. I received a good number of responses that you can now read (some of the stories are as is, others were edited for various reasons). I'll begin with my story:
When I was around 12, my older brother got three albums for Christmas. The Best Of Ray Charles, Everything's Alright, Uptight, Out Of Sight by Stevie Wonder and Dylans' Highway 61 Revisited. I would borrow them when he wasn't around and throw them on the record player. I loved all three but I was particularly drawn to Ray Charles (still one of my two favorite vocalists, along with Gregg Allman). In time he started picking up more records and had others that were R&B and a few blues, mainly Jimmy Reed. But I was smitten with Brother Ray. A few years later, The Allman Brothers "Live at The Fillmore" cinched it for me. I heard these songs and it was pure heaven. I began reading about the songs on the album cover and found out that other people had written them. I began a search for some music by those artists. My brother had some of their records that I listened to and I began searching head shops for others. Through the years, about two-thirds of the music I purchased was blues and those blues were by the major ones you'd guess: Muddy Waters, Jimmy Reed, B. B. King. I continued that for a number of years. By the late Eighties I had compiled quite a collection (in my mind). Around this time, I began listening to two radio shows originating out of Ole Miss from the Center for the Study of Southern Culture. "Only Blues" and later on "Hello Blues" opened my eyes to this whole other blues scene with names I hadn't heard. The late Peter Aschoff, the DJ for the shows would tell the artist's history and discography. It was a watershed moment for me and needless to say, my record collection began to multiply.
Big Poppa Stampley, Louisville Musician
My entrance to my life long love of the blues, was somewhat, roundabout, ... my seeing Roy Rogers on old TV reruns as a kid, ....That made me wanna play guitar... then when I was about 15 maybe, I was listening to all kinds of music... then, I was at the Tivoli theatre in Chicago, watching a movie, and after the movie, sometimes there would be a live show....
...
. This time it was a double bill the great EARTHA KIT and BB KING! Wow, my little teen mind was blown!...The Blues, R&B and ... Rock were .it... saw John Mayall and Buddy Miles, at the Auditorium Theatre in Chicago, ...then, JIMI Hendrix took over, the blend of it all! I was hooked ! I didn't get a real guitar or start playing 'til, I was in college...Then a great bass player friend of mine, Curtis Robertson, gave me a few lessons, but was touring a lot, soooo.., He introduced me to...
......
. the Legendary, Reggie Boyd, "first Chair" studio guitarist for Chess Records!... who worked regularly, with Muddy Waters, Chuck Berry, Howlin Wolf, Etta James, etc. I sucked up everything that great man could teach, me ... and set off on my Blues journey.
Doug Lamb, Louisville Musician
Raised in the metropolis of Paint Lick, Kentucky, as a kid I grew up with so many different musical influences -- from dad's Haggard, Cash, and Frizzell records, to mom's big band favorites, to my older brother's Motown, CCR, and Beatles 45's. My own personal faves consisted of a mix from everything Motown, Stax, and Muscle Shoals to the rock of the Seventies.
But late one night in 1973 or '74, I heard J.J. Cale's "Crazy Mama" for the first time. It was on an old tube AM radio that my dad had acquired and given to me to tinker with. One of those high wattage stations, I think maybe WLW in Chicago. It comes on, and I just stop. Here I am listening to these mundane, almost covered-up vocals, cheesy electronic drums, no chord changes, no flash, and this little two-chord turnaround between verses, graced with Cale's simple but killer wah/slide riffs. And all I can remember thinking was, "Damn, Crazy Mama...can you not see you need to get back to this cat!" Never had I heard such raw emotion from such a simple, low-key arrangement like that before (although Haggard comes close). It flat-out moved me, and right then I knew this was my music. Muddy, Wolf, and a handful of others were soon in my record collection. I still listen to all kinds of good music now, but Blues is, and always will be, my mainstay.
Brad Stewart, National Blues Agent
I have always loved music but since my first concert – which was Kool and the Gang/Tina Turner – is when I really felt the power of live music. Once I got to be 17/18, I saw Kenny Wayne Shepherd and that along with a love for Stevie Ray, introduced me to the power of blues and a Stratocaster.
My Dad's side of the family is from Greenville, Misssissippi, so it's always been around me and a part of my upbringing. I moved to Charlotte, NC after college and believe that was one reason why I got the job at Intrepid Artists.
William Peebles, Lo uisville Photographer
I was 16 yrs old when in 1971, I was at Tony Tkac's house with his brothers John and Paul. John had just got the Rolling Stones LP Sticky Fingers. Track 8.. "I Got the Blues" was the first blues song I remember hearing. After that I went home and was looking through my dad's LP's. Back in the Sixies, he reviewed jazz LP's for Down Beat magazine. He would get all types of albums, jazz, blues, swing, big band.. Anyway, I found a Muddy Waters LP, put on "Mannish Boy" and that was the second blues song I remember. And so it began!!
Cole Prior Stevens, Former Louisville Musician Now Living And Playing In Virginia Beach
My earliest exposure to the blues was brought to me by our live-in nanny, a Creole woman from New Orleans. Sometimes on the weekends I would stay at her house when she hosted house rent parties or fund-raiser events at her humble little apartment. She'd fix a huge pot of shrimp gumbo and all the other Southern fixin's. Her guests would come over and bring a portable record player and stacks and stacks of blues, R&B and Motown 45's and dance and sing and carry on into the night. I was the only white kid in the house and I'd sit in the corner for hours and watch folks dig on the blues...When I was a teenager I lived in LA and played in bands and went to all the concerts I could. I remember holing up in my bedroom for marathon sessions, hearing LP's of Canned Heat, Johnny Winter, Savoy Brown, early Cream and Zeplin, Robert Johnson, Muddy.... BB King and Taj, John Mayall, Fleetwood Mac.
Kerry Ferrell, Local Regular Person And My Blues Brother ( B est Friend And Music Co-Conspirator)
I first became aware of many of the masters of the blues by looking at the songwriters' names on vinyl records back in the Sixties. While poring over every detail of albums (as we did back then) by the likes of The Doors, Rolling Stones, Animals, Cream, Led Zeppelin, Elvis Presley, etc., even The Beatles, I would see names like McKinley Morganfield, Chester Burnett, Robert Johnson, Willie Dixon, John Lee Hooker, and Jimmy Reed, among others, show up with an uncommon regularity right next to Morrison, Krieger, and Densmore, Jagger and Richards, Page and Plant, and Lennon and McCartney. And more times than not, the songs written by this latter group had a different sound to them than the ones penned by the performers on the cover of the album. I was intrigued. So I gradually started doing a reverse look at the history of the strange names and found out that some of these guys were better known by names like Muddy Waters, or Howlin' Wolf, and that they were African-American songwriters, for the most part from the South, and that the common thread was an actual music form called "the blues."...and I liked it! Digging even deeper, I learned that these guys were influenced by a large group of even older musicians, largely from the Mississippi Delta region, such as Son House, Charley Patton, Willie Johnson, Blind Willie Jefferson, Sonny Boy Williamson, etc. My overall dive into the history of the blues music form came, for me, at a perfect time. Rock n' roll, by the mid-Seventies, had become a behemoth, swollen almost beyond recognition to include the likes of Kansas, Journey, Styx, etc. ... a myriad of mediocre, at best, bands whose sound bore little resemblance to the vivacious, exciting music that had inspired my youth. For me, the discovery of the blues, along with the revitalization of rock 'n' roll by punk, was a wonderful reprieve from the dark period of "arena/classic rock." Always searching for "something new" to listen to, the blues was like discovering a new genre of music.
Kirk Davis, Louisville Musician
"What got me into the blues? My father James. When I was a little boy he played for me on the home stereo Jimmy Reed Live at Carnegie Hall LP. In retrospect I loved the natural, raw, and uncut sound of his electric blues, harp, and band. Even at the age of ten years, Jimmy Reed's songs spoke to me honestly and told me stories I listened to."
Laurie Jessup, Louisville Musician
I moved to Louisville about 10 years ago and I didn't know a soul – everything was new and unfamiliar. One night early on, I found myself downtown at Stevie Rays. I don't remember the band or the song, but something in the music felt immediately familiar and so comfortable. It was just what I was missing being so far from home.
Cort Duggins, Louisville Musician
When I was 13, a little music store opened about a mile up the street from me. I was allowed to ride my bicycle to it. I signed up for guitar lessons there with a guy named Jim and he told me to bring in music I liked. So the next week I walked in with my Led Zeppelin tape wanting to learn "Whole Lotta Love." Jim says "You know this is a Muddy Waters song, don't you?" I said "No, who's that – sounds menacing." Next week he brought in Muddy Waters doing "You Need Love"- the same song from a decade before. I became a blues historian on the spot. Jim still teases me about Jimmy Page.
Natalie Carter, Local Regular Person And Editor Of The Kyana Blues Society's Newsletter
I've always known that the blues was my music ... the different styles are like bookmarks to the stages of my life. When I was a little girl, my Nanny and Papaw Bill were the hippest grandparents ever. They had a record player and my proudest accomplishment to date was that, as the oldest grandchild, I got to play it all by myself. (To this day, I have yet to give up control of the music in my environment without a fight.) Nanny let us choose the songs by turn; I got to put them on the turntable and she would dance with us. It was childlike joy and grownup mystery all at the same time. I was about six and just learning to read. I loved to check out the labels and see who the artist was and what the name of the songs were on both sides. They had a pretty extensive collection of many different styles and, even that young, I was aware of which labels had the most songs that I liked. The blue and white ones with Muddy Waters and The Howlin' Wolf and the cranberry-colored ones with Jimmy Reed and John Lee Hooker...I remembered that kind of stuff. The other kids would get upset because when it was my turn I always made them listen to both sides of the 45s. They only wanted to hear songs they knew from the radio.
As I got older, my part time job allowed me to add albums to the singles I had been collecting with my allowance. At first I followed the top 40 trends for buying my records; then the Rolling Stones put out Sticky Fingers. Besides falling hopelessly in love with the Stones for all time, I recognized the sounds I had loved from my childhood in the cuts that weren't getting played on the radio. I have been following their lead, back in time, ever since. One thing always leads to another and it is unquenchable in me. I like all kinds of music, but the blues is my one true love.
Jim Chilson, Guitar Player With Ten Foot Polecats, Massachusetts
Growing up in Massachusetts, Blues music is not readily heard on mainstream radio, at least not directly. But from the first few rock bands that I really liked, such as: CCR, ZZ Top, Hendrix, Stones, MC5, Iggy and The Stooges, it was evident that Blues and roots music would be right up my alley. However, I was really never exposed to it directly until high school when stumbling across this rock and blues show on the Saturday afternoon radio that was located in the Eighties end of the dial. At that point I think they were actually playing CCR's "Born on The Bayou," so I left it on enjoying it, but the next song was something I never heard before ... "Moaning at Midnight" by Howlin' Wolf and at that point the chills set in and I immediately had to know more. That opened up the world to me and I went back and forth in time to learn more about it. Buddy Guy, back to John Lee Hooker, further back to Son House and Blind Willie Johnson, and forward to Stevie Ray Vaughan, then back to Albert King and Freddie King. I would research who the artists were influenced by and go find that music. But when I heard the North Mississippi Hill Country Blues of RL Burnside, Junior Kimbrough, Paul Wine Jones, Jessie Mae Hemphill, T-Model Ford, Elmo Williams and Hezekiah Early, etc. that was it!
Dana Roy, Owner Of Dmr Recording
Christmas 1961, found musical instruments under the tree for my sister and me. Robin got a Giannini classical style guitar and I got ukulele. It was the era of folk songs, sing-along with Mitch and Bob Dylan in Greenwich Village. Robin and I were doing campfire songs in Girl Scouts and Boy Scouts and singing with church youth groups. I was 8 years old when I started to pick along.
I wasn't a real big fan of the ukulele and often found myself stealing my sister's guitar whenever possible. I thoroughly enjoyed learning to play. And with music being a dominant part of the Roy household, both classical and big band, there was always great things to listen to.
Fast-forward to 1964 and we find the arrival of the Beatles on Ed Sullivan. A tremendous moment in musical time for many of us. I had never seen a quartet performing in the way that I saw them that night. One of the big things that occurred from that performance was a new and different kind of perception about the guitar.
I always loved rock 'n roll and still do even to this day. But the other musical influences in my life have always had a stronger pull on me. Things like big band, boogie-woogie, jazz and swing have always had a toehold in me. Continuing to advance in time to 1968, my first real exposure to the blues that I was conscious of was an album called Super Session with Mike Bloomfield, Al Cooper and Steve Stills. Well, as you can imagine, that opened the gates. Mike Bloomfield led me to the likes of the Paul Butterfield Blues Band along with the revelation of Elvin Bishop. From this point forward, I added this genre music to my list of favorites.
If there were one thing about the blues that has always moved me, it has been the raw emotion and the feel of what the songs convey. As a writer, lyric is critical to the story. I must admit not all blues compositions have radically prolific lyrical content, but they sure do express emotion and in real raw form a lot of the time.
And then there's the music itself. The old adage "it don't mean a thing of ain't got that swing" surely holds true in the blues. Since I play primarily in the rhythm section, I'm always a fan of grooving and tight-pocketed rhythms and tempos. Makes me think of the Paul Butterfield take on "Mojo Working." And it's still working on me today.
Susan O'Neil, Louisville Musician
I grew up on a large dose of the popular music of the time and small doses of contemporary, real country music spoon-fed from the closest AM radio station and television variety shows.
When I was old enough to get a job and buy my own music, I joined Columbia Records Club. There I was introduced to Al Green, The Temptations, Smokey Robinson and The Miracles, The Supremes, Sam and Dave, Etta James and Aretha Franklin, Elvis Presley, Ike and Tina Turner and many more.
I gravitated to the Motown Sound more often than not but peppered my collection with The Beatles, The Rolling Stones, The Beach Boys, Joplin, Carole King, and more.
My first escape into the Blues came when I was in a head shop on Preston Highway in the early Seventies and among the incense and tapestries was a small album collection. It was there that I found a John Mayall and The Bluesbreakers album, Ten Years Are Gone in the cut out bin.
From there I began to shop for more of that Blues sound and was introduced to Robert Johnson, B.B. King, Big Mama Thornton, Koko Taylor, Muddy Waters, and Willie Dixon. They were the beginning of what has fed my musical appetite ever since.
Malcolm Christopher Chauncey, Louisville Musician
I am 53, so I am a product of the Sixties and Seventies, listening to the normal stuff in those days. Of course, it wasn't until the Eighties until I realized what I "really" was listening to all those years and the forces behind those bands. In the mid-early to mid-Eighties, in my opinion the music pretty much sucked. I was at a friend's house and his neighbor had given him a CD of SRV. It was Couldn't Stand the Weather. It was instant love. As I bought everything else I could get my hands on, I also learned of the other great blues legends. BB, Buddy, Muddy and the list goes on and on. The more I listened to these guys, the more I wanted. That was when I learned of the influences these guys had on the bands I had been listening to for years. Zeppelin, Foghat, ABB and Clapton just to name a few. The list grew quickly. this is pretty much it in the short form. So, Stevie's music opened up a love I wasn't even looking for but damn glad it happened.
Screamin' John Hawkins, Louisville Musician
When I was in high school, my friend Doug Cook gave me a copy of Stevie Ray Vaughn's Soul to Soul album for Christmas. It totally blew my mind. This wasn't my first experience with the blues, but it really grabbed me and that's when playing electric blues guitar started turning into an obsession for me. It also inspired me to explore all the artists that SRV said were his influences, and that's how I discovered Howlin' Wolf, Muddy Waters, Albert Collins, and other great classic blues artists. Many people will argue that Stevie didn't really play blues, but he certainly opened the door to the blues for a lot of my generation.
Patty Cain, Louisville Musician
I was reared in an evangelic, four-day-a-week church-going family in rural Shelbyville, Kentucky. Our exposure to music was limited, yet plentiful while I was growing up. Christian music and oldies were the only genres playing on our family radio. I was classically trained on piano, so I spent most of my young years practicing Mozart, Bach and (when I was lucky and old enough to handle it) Tchaikovsky. I adored my experience with those genres, and that begat a true love affair with church music and spiritual sustenance. I became a church pianist at age 13 and submerged myself into that task.
We were not allowed to have any music in the house of an "unclean" nature, and the only concerts I was given permission to attend were Christian or classical-based. I am grateful that I was able to go to see live music, and I never felt I was missing a thing.
Then I turned 15, and the rebellion began. I remember sneaking out of the house and meeting my older friends, riding around in our cars and listening to Pink Floyd, Zeppelin and the like. It was that year that I realized what I was missing. I got my driver's license on my 16th birthday, and, fearful of nothing, I drove to Louisville one night (by myself) and ended up at a place called The Butchertown Pub.
I got in (don't tell the cops) and saw something that redirected my musical life. The lyrics were "Oh Miss Lilly, sure got fine BBQ". It was sweet butter to my ears. I followed the sound and saw my first "live" band that wasn't Christian music. I stayed in the back, and was drawn to the girl in the middle (though the rest of the players awed me as well). She had a bobbed haircut and glasses and moved to the music, but when she opened her mouth, I saw what I wanted to do. That was Sue O'Neil, and the original Mudcats – (Rosen included).
I quit piano lessons shortly thereafter and began to delve into singing/playing music on my own. I played and sang back-up for several bands, and I developed the ability to play/sing jazz on my own at piano bars and small clubs. I also sang blues in karaoke bars through the years. Yet, I never forgot what I saw that night, and it never stopped influencing me.
Enter Rick Cain....blues man (and future husband). He introduced me to Sue one night at Stevie Ray's, somewhere around 2001. I knew immediately who she was. I told her what she had done to influence my performance ambitions, and she was gracious enough to let me sit in with her band, Blues Seville. I sang "Whippin' Post" for the first time with a live band. All of a sudden. I hated karaoke, and with the help of this awesome Louisville blues community with whom I have enveloped myself, I will never turn back. However, I still sing gospel music and play classical music on occasion ... always grateful for my roots.
Mike Perry, Louisville Musician
In high school everybody was into ACDC, Boston, the Stones, and my tastes ran to Skynyrd and Molly Hatchett. Then I bought Johnny Winter's Nothin' But The Blues that was the start. Later after I got to drinking age, I wound up at the Cherokee Blues Club, caught up in the playing of Mark Stein and Ricky Mason. Both guys gave a lot of info, Ricky told me to buy the first T-Birds album and keep listening 'til I got "IT." I did and I think it worked. Because of the CBC jams, I met Gene Wickliffe; this would be the profound impact. I always admired the guitar players because that was my main instrument, but I had really begun to listen to harmonica. Most of the best bands had a harp player and a hot guitar player. The Metro blues All-Stars, Lamont, etc. All the guys sounded good on their own but it was a band sound. I mean a "BAND" that is where the Mudcats came in, with Rob, Gene, Larry, Sue, and later Doug. They were great. Rob is super and always showed me stuff, but he is so unique in his style, no one plays like him, hard to follow and learn from, but over time I did get a lot from him. That brings us to Jim Rosen. Can't say Jim was a father figure, didn't need one, [he was] more like big brother. He kind of took me under his wing, educated me on quite a few things. He was fun-loving, generous, and he looked out for me, wouldn't let me get involved with bad things or bad people, even if he was. He schooled me on music, music history, equipment, business and many other aspects of my life in music and outside music as well. To have fun but to be serious about your craft and business as well. He even taught me about guitar players as well. He was first to tell me about Little Charlie and Alex Schultz, later on at two shows I was with Rob and Ricky Mason, where they told me watching those two play was like "guitar school" – this from two that I held in highest regard. Jim had his faults, but from the time I started being a roadie for the Mudcats, before the "Da" was added 'til now when I listen to him on CD it has been an education not just in blues. Jim wasn't always liked but his presence commanded respect and he was going to be heard!
Larry Grisham, The Beat Daddys
We heard blues songs on British bands' albums and we, being songwriters, looked up the writers, found out who McKinley Morganfield, Chester Burnett, Willie Dixon, all these blues cats were. There was a compilation album with "Red Cross Store" by Mississippi Fred McDowell and a song "Broke and Hungry" by Guitar Jr. We saw Albert King at Bull Island festival and Howling Wolf at Bosse Field concert. Saw Johnny Winter in Louisville, all in early Seventies. John Mayall album and early Fleetwood Mac with Peter Green. Then Stevie Ray Vaughn seemed to bring it all together in mid-Eighties. Lonnie Mack was a huge influence on us as well.
Sherry Fuller, Manager For Ray Fuller And The Bluesrockers
After a divorce in the Nineties, feeling lost, a friend got me out of the house and took me to Monday night Blues Jam at the Dolphin Lounge, Columbus, Ohio. I found comfort in the blues, drawn in to the lyrics, the pain, the screaming guitar. Next thing I knew I was hooked and enjoying myself! This particular jam was in its Hey Day, regularly attended by touring musicians passing through, playing with famous people like guitarists from Rascal Flats and a younger Kenny Chesney band (they had family here), Willie Pooch, who played bass for Ike and Tina Turner, Elmore James, Muddy Waters, Luther Allison and more before settling in Columbus and starting his own band in his elder years, Teeny Tucker's Bob Hughes, Ray Fuller, Rick Boals, young Patrick Mclaughlin and more! What a jam!
Ray Fuller, Ray Fuller And The Bluesrockers ( Submitted By His Manager)
At an early age, Ray was inspired by the British Invasion; Rolling Stones, Yardbirds and the Animals bands. Fuller's first Blues album he ever heard was John Mayall and the Blues Breakers featuring Eric Clapton. "I could tell good blues guitar when I heard it...it was different."
Fuller's passion for the Blues was fueled with the discovery of the original Blues greats: John Lee Hooker, Muddy Waters, BB King, Elmore James. Young Ray Fuller was especially fond of John Lee Hooker.
Jimi V, Louisville Musician
It wasn't a song, it was a person. Jim Rosen. He totally is the reason I got turned on to the blues. I would go watch him at the blues jams or on the other stage of the bar we were playing. We got to know each other, then he invited me up to play HIS harp. I was like "fuck yeah." Then we started hanging out and he became a great friend. Then John asked me if I wanted to start a blues band. The rest is history.
Greg Martin, Kentucky Headhunters And Greg Martin Band
In the Fall of 1968, my older brother Gary got married and started playing Bluegrass music. With his change in musical direction, I inherited his record collection, a 1950s Gretsch Silver Jet electric guitar, Magnatone amp and a turntable that would plug straight into the amp. The record collection was very eclectic; there were LP's by The Blues Project, Canned Heat, Lovin' Spoonful, Grateful Dead, plus a load of 45's. In the pile of 45's was BB King's "Night Life" and "Waitin' On You" on ABC records. The moment I played that record and heard BB King's guitar solos, they struck a chord in my soul. His tone, phrasing, vibrato, and feel hit me then and there. I was already listening to Jimi Hendrix, Mike Bloomfield and Eric Clapton at the time, so hearing BB King was a revelation. From there, I started back-tracking and looking for Blues records, BB King, Muddy Waters, Howlin' Wolf. I had a schoolmate at Metcalfe County High School who was African American; her parents loaned me some BB King and Slim Harpo 45's. These made a big impact as well. I would also listen to Big John R on WLAC, out of Nashville, spin the Blues and R&B tunes, and Ron Britain on WCFL in Chicago play the heavier Blues things such as The Electric Flag and Butterfield Blues Band on his Sunday night radio show, "The Subterranean Circus." When I moved back to Louisville in 1972, I started to buying as many traditional Blues LP's and 45's from Vine's, Tiff's, anyplace I could find them. In 1977, I started to play with The Stray Cat Blues Band, Ricky Mason, Lamont Gillispie, Bruce Lively, Dickey Durlauf, Jimmy Brown took me into another world at Woody's Tavern. Local guitarists such as Steve Ferguson, Frank Bugbee, Wayne Young, John Burgard, Mark Miceli, Steve McNicol, Kenny Smith, Tim Krekel, JP Pennington all made a big impact on me in the Sixties. All these guys had Blues and R&B leanings in their rock playing; there's something in the water around Louisville. Another thing, the encouragement of the late Bill Hawkins at Guitar Emporium was very important; he was at every Stray Cat Blues Band / Woody's Tavern gig, cheering me on after solos. Seeing BB King for the first time "live" in the Eighties was a spiritual experience, The Headhunters recording with Johnnie Johnson was eye opening, the journey is never ending.
Bill Falvey, Regular Person
I grew up during the British invasion, which was partially riding on new recordings of the earlier works of American blues artists. I read everything I could about the new groups and listened to some of the original recordings by the earlier singers and songwriters. My sister was playing artists like Joan Baez, Buffy St. Marie, Bob Dylan, and Leonard Cohen, broadening my appreciation for Americana, mountain blues and folk. I also was listening to a treasure chest of great recordings in the basements of my best friend – Monk Mackey, including rehearsals by his late brother John's band, The Waters – and my girlfriend, whose brother is Curtis Marlatt. I took a special early interest in the simple blues of Muddy Waters and Taj Mahal and the electric blues of Johnny Winters, Janis Joplin, and the Allman Brothers. But the most defining album for me was probably The London Howling Wolf Sessions, recorded with Clapton, Winwood, and two of the Rolling Stones. It cinched it all together for me, old school meets new school.
Denise Woodcock Holloway, Regular Person
I remember seeing Stevie Ray Vaughan on Austin City Limits. The song was "Tightrope" – been hooked on the Blues since then.
Adam "A-Train" Huffer, Regional Musician
I first started becoming possessed by the blues when I watched a "Rolling Stones in Concert" film at the Indy Imax with my old man. Buddy Guy played "Champagne 'n Reefer" And then I found out about Muddy Waters. The song "Louisiana Blues" got me hooked.
Rocky Adcock, Louisville Musician
My interest in blue was securely fixed back the early days of Sun and Chess records and the Rock-a-billy styles of Elvis, Carl Perkins and others, as well as my familiarity with the "race record" recordings from which they derived their influence. Jimmy Reed was the bridge between Rock and Blues popularity within the general public domain.
Brendan Lewis, Louisville Musician
Dad was born in '22. He and my Uncle played country with a blues feel. They grew up at 6th and St. Catherine. Played any dry porch during the '37 flood. He lived some blues. When I asked him in the late Sixites to teach me guitar, he just showed me walking bass lines saying I had to learn those first.
I've played many styles of music but it always seems to come back around to blues.
Dad is 93 now with Alzheimer's but slide into a 7th chord and his head turns, back twist and you're into a Hank Sr. song before you can say "Jambalia."
Mark Stein, Louisville Musician
Late at night when I was a very young lad, I heard Chuck Berry sing " In The Wee, Wee Hours." I thought it was the coolest thing I had ever heard. I guess I was eight at the time. Later, at Newport Pop festival, I heard Mike Bloomfield playing with Electric Flag. Those would probably be the two biggest moments.
David True, Local Regular Person And Photographer
When I was 20 years old and in college, a friend of mine, Jeff Wilson, and I were going to every music concert that came to Louisville at the old Convention Center (Louisville Gardens): Jethro Tull, Santana, Pink Floyd and the like. We were there one night and saw that a blues show was coming through town. Jeff had more knowledge of the Rolling Stones background and knew that Led Zeppelin was blues-based rock, so he told me that was a show we needed to see. It was Muddy Waters, Lightning Hopkins and Bobby "Blue" Bland. So we bought tickets and went. that was my first real experience with the blues; after that, I was hooked.
Jimmy Davis, Regional Musician
Mine's real simple. I saw Buddy Guy at Coyote's when I was 19 and I've been trying to figure out how to play like that since.
Jeffrey Lee Puckett, Local Regular Person, Music Editor Of The Courier-Journal
My earliest experiences with the blues were secondhand, through artists such as Hank Williams and Ray Charles when I was pretty young. I had a feel for what the blues was, but it was a diluted experience.
Then in high school, I started listening to the English bands that had been influenced by the blues, and the best thing that came from that was discovering Muddy Waters. That's when the blues got real. I picked up the Chess two-LP collection, McKinley Morganfield A.K.A. Muddy Waters, which led to a Howlin' Wolf record and then the two Robert Johnson collections on Columbia.
I've listened to a lot more artists from various eras over the years but post-war Chicago blues remains my favorite, especially Muddy and Wolf.
Tim Dennison, Louisville Musician
I can't pin down any one band or artist. I guess it would be Led Zeppelin back in the late Sixties. That's probably my first introduction to what I thought was the blues. As a musician, I love the freedom it allows you to express oneself on their instrument!
Nelson Grube, Co-Writer Of This Column
Always loved music and watched and listened to everything I could find from when I was 5 or so. The first blues song I heard – altho' I probably thought it was country or something – was Jerry Lee Lewis doing a Hank Williams song, "You Win Again," Jerry Lee style and I now think that counts as the fist blues song that I ever heard. Black-and-white TV was full of Ed Sullivan-type variety shows and I saw all the offered blues acts that made the rounds in those day BUT the first real blues song that I heard – that means it had a six-string guitar playing licks in it, with 9th chords and a 6th and some diminished chords thrown around the chorus, too – happened as I was running the dial around on my little transistor radio and got a Cincinnati station and they were playing "Stormy Monday Blues" – that hooked me for good.
Tony Tkac, Louisville Musician
Two songs. Muddy's "I'm Ready," and Elmore James' Dust My Broom." Oh – One more, BB's "The Thrill is Gone." Something about the minor key and the strings reeks of loss and sadness.
Drew Allison, Louisville Musician
I could ramble on about that all day, but I will try and distill it down as best I can. I remember being a kid and seeing names on my Rolling Stones, Cream, and other records, names like McKinnley Morganfield, Elmore James, Sonny Boy Williamson, Chester Burnett and many more. I started wonder who these guys were, and back then, of course, we couldn't just "google" them, we had to go to record stores, and if you were lucky, there might be some dusty old bin in the back with some old blues and jazz records in them. After a while, I had acquired several of those records for my collection. But at this point (we're talking early Seventies), I was this white kid who was only interested in learning to play loud, fast, rock and roll guitar. I was too young and inmature to understand rhythm, groove, call-and-response, dynamics, or to have a "vocabulary" on my instrument to converse with other musicians in a group context. It took me years to understand that these things are the essence of the blues. I once had an old piano player tell me "The groove is everything." Once I understood that, those Muddy Waters and Howlin Wolf records opened up this whole new world to me. I've been working on this for 40+ years, and I still feel like a novice, that there are depths of this great American art form that I will never reach in one short lifetime. It's the reason I get up every morning – to find the groove.
Mississippi Adam Riggle, Louisville Musician
Listening to Eric Clapton's Unplugged, I heard him cover Robert Johnson's song "Malted Milk" and from there I was hooked. But what reeled me in was finding Son House. I had never heard anything so real and raw and dirty and emotional like that. Son House is the essence of the blues as a feeling and as a form of music all wrapped up in one man.
Bill Dean, Louisville Musician
I took piano lessons from age 9-12. I started with classical, but I didn't enjoy reading music. I was lucky to have a fantastic, open-minded teacher who gave me some boogie-woogie pieces that I fell in love with. Two songs that really stick out from my formative years are Ray Charles "What'd I Say" which came out when I was nine years old and Lee Dorsey's "Ya Ya" which was released when I was eleven (I was born in 1950). I loved the New Orleans style piano on "Ya Ya" and the R&B/blues licks in "What'd I Say." So you can 1see I had a natural love of the blues from an early age. It almost seems that it was in my genes!
Rick Cain, Louisville Musician
For me it was Eric Burdon and the Animals. Growing up in the Sixties, WAKY radio was the music arbiter and, prior to the British Invasion, we were swamped with white bread music like Bobby Vee, etc. I was always drawn to funkier stuff. In fact, I went to see James Brown when I was 15 but didn't have much exposure to blues music. The I heard Eric Burdon sing and it was transformative. All the British guys played covers of their favorite blues guys and it was the Animals who turned me on to John Lee Hooker, Memphis Slim and Sonny Boy. Changed my life. Proves the trancendental power of music.
Larry Ferguson, Louisville Musician
I was lucky that my mother and father had good taste in music. I was exposed to blues before I even knew what the term "Blues" meant. One of the first (and to this day my favorite blues LP) albums I ever heard was B.B. King's Live At The Regal. I was mesmerized by it as a kid, mostly because it had a live audience on it. Of course, later I realized I was probably responding to the raw emotion of the artist and crowd interaction but when you're four or five, you don't intellectualize music, you either like or you don't or in this case, YOU LOVE IT! I was also exposed to all the Sun Records Rockabilly stuff and Chuck Berry, Little Richard and Ray Charles all from my mom's record collection. My dad had more of the raw stuff the Jimmy Reed, Jimmy Rodgers and Woody Guthrie etc.
I always read album credits even as a little kid and when I got older, I would suddenly start to see some of those mysterious names from Rolling Stones, Cream and Led Zeppelin song credits who had actually released LP's too. Willie Dixon was probably my favorite songwriter of the early electric blues era music. I would have to say Howlin' Wolf is probably my favorite blues singer. His voice scared me as a little kid (my mom said Wolf sings like the Devil himself) but who doesn't like a good scare as a kid?
Gary Sampson, Regular Person And Kyana Blues Society Prez
It was the music of Eric Clapton and The Rolling Stones that introduced me to the blues. After I became a fan of their music, I began to discover that they were playing the music of Muddy Waters, Jimmy Reed and Robert Johnson. During college, I started to listen to more blues after Bobby "Blue" Bland came to perform at the University of Louisville. My first big blues star was Koko Taylor at the Bomhard Theater in The Kentucky Center. However, my blues education really took off after I moved to Chicago in 1986. One of my all-time favorites is Willie Dixon. I think he is unmatched as a songwriter and his Chess Records Box Set is still one of my prized possessions. I even got to see Willie get up on stage and do a song at the Wise Fools Pub in the Windy City shortly after I moved there.
Jason Lockwood, Regional Musician
The story takes on two merging forks really-both which are likely to be understood by listening to the song selection on any one of my shows.
I grew up with a significant influence from Big Bands like Duke Ellington, Benny Goodman, Ella Fitzgerald, Sara Vaughn and on and on. The "swing" of that music and the stabs/hits of those horn forever changed the way I saw music.
Around the same time, I really got into Pink Floyd; David Gilmour was one of the few guitarists that could stab/attack a note like a horn. It just cracked and exploded. I spent hours/days listening to David and started reading about his influences. This led me to Buddy Guy's Fifties work and from there to Magic Sam and T Bone Walker. From that, It just stuck and has been stuck ever since.
Craig Ligman, Louisville Musician
My personal journey started some where around thirteen years old, when I first started partying, because that is when listening to music became much more critical and constant for the obvious reasons. The two things went hand and hand and with use of substances, the senses and emotions became much more enhanced. Music awareness was, as iwith many people, also heavily influenced by my older brother and the older siblings of my friends.
The first big music influence on me was Neil Young, which led to the start of me playing guitar. As a very sick, type 1 diabetic, I spent a lot of my time playing guitar, which became an obsession. I was in particular a lead guitar player, which lead to me accompanying other players, playing at a lot of parties which would later lead to playing bars and clubs, which would eventually lead me to being a blues musician.
I grew up on mostly country rock with absolutely no awareness of the blues. My first exposure to the blues came when I went to Pure Prairie League concert at a historic theater in Indianapolis. It may have been the Murat theater. I remember everything inside being a beautiful red color, one of those magical nights with an incredible atmosphere for a concert. When the curtains opened, there was one man sitting in an old wooden chair playing an old acoustic guitar and harmonica. I was absolutely mesmerized by how powerful the sound was for one man and a guitar and harmonica was. I had never heard of him and had no idea what I was hearing. Many years later I found out it was the great John Hammond. I never forgot that night and how that music made me feel.
I cannot remember the exact moment when I became distinctly aware of blues music but at some point I started realizing all of my favorite country rock music that I grew up on was always the stuff that had a lot of blues influence in it, e.g., the Allman Brothers, etc. With no Internet, my first source/exposure to the blues came from listening to my older brothers' albums, like Bonnie Raitt, Eric Claption, Johnny Winter, Paul Butterfield, and Rory Gallagher, which would eventually lead me to their influences. There was also a local Columbus, Ohio, weekend radio blues program from which I would record random songs to cassette tapes. I then saw the movie Crossroads and became obsessed with that sound, couldn't get enough of it, I was hooked!
Once I moved to Louisville, I began listening to Scott Mullins "Blues Party" radio broadcast and "Woody's Roadhouse" every weekend. which led me to Living Blues magazine and Blues Access magazine. Now I had access to names, history, stories and music references that I could now seek out. I also met a friend in a music store who took me to what was my favorite blues club ever, the Cherokee Blues club. I began to hang out there religiously, I then started playing the open stage jams, which lead to becoming part of the local blues community which would lead to me joining my first blues band.
After years of playing and being immersed in electric blues, I kept digging backwards through the names and influences until I reached the American fountainhead of it all, the Delta blues. The further back I went, the more I liked what I heard. As a guitar/harmonica player, I fell in love with Delta blues, country blues and ragtime music. Now older and somewhat tired of loud, electric, screaming blues guitar players, I came full circle immersing myself in playing acoustic music again. Country and Delta blues also led to purchasing several National Resophonic guitars to get that real, authentic slide guitar sound. I then taught myself how to play slide guitar in open tunings.
I personally never set out to become a musician and never dreamed of doing what I have done in my life but I can't image any other life I would have rather lived, or any other music I would have rather played. Music is life to me, it's all I think about and all I live for.
When I first found the blues, I remember thinking [that] this is where I belong. It felt right, there was no other music in the whole world for me other than the blues. If the blues died tomorrow and nobody else was playing it I would still be sitting in my house, playing it.
That is the story of my lifetime journey to the blues.
Mike Lynch, Louisville Musician
My life's journey into loving and playing the blues began in the summer of '66. I was 15 years old, working at Shackleton's Music Store in the Shelbyville Road Mall as I a stock boy. I opened and stocked new albums! I bought John Mayall and the Blues Breakers. . Soon after, I bought another album, Fresh Cream." These two albums grabbed ahold of me! I loved the grooves, the feel, the feeling! I was already playing bass, but when I heard Jack Bruce, I knew I wanted to be a bass player. Clapton's guitar on that album, the songs, the vocals, all spoke to me! As time went on, I, like many white boys, learned where the blues really came from. Not English white boys! It grabbed me early, and I learned the history of blues! It spoke louder to me than Pop musicat the time! Still does! It's real! That may be the big reason I love it. It tells stories of the human condition, like real country music. I have great love and respect for all the masters of the blues! Also, it is not a dead art. What I heard from all over the country - and a good part of the world - last January at the International Blues Competition I was great new blues, great old blues; it was almost a religious experience! You won't hear it on most American media, but I think overall, blues music is strong and vibrant as ever. In 1981, my rock band broke up. I decided then, I was gonna play blues. Loved it ever since. 33Years.
Byron Davies, Louisville Musician
My earliest memory of the blues was Jimmy Reed's "Baby What You Want Me To Do," Percy Sledge singing "When A Man Loves A Woman," and Otis Redding's "I've Been Loving You Too Long." My dad had a great collection of records. I would lie under my dad's upright piano and he would play everything from "Mack the Knife" to a Mills Brothers tune. What blew my sox off was Howlin' Wolf or Willie Dixon. Since my dad was a big fan of the Mills Brothers, he was also a fan of Louis Jordan and I remember the first time he played "Saturday Night Fish Fry." Now that was special.
There you have it. Thanks to everyone who submitted their journey to the blues. It was a blast to read 'em.