December 2014 Articles
Cover Story
Paul Moffett
Features
Eddy Metal
Columns
Mike Suttles
Martin Z. Kasdan Jr.
Eddy Metal
Blogs
Got Shows?
Send Them To Us
Bookmark Louisville Music News.net with these handy
social bookmarking tools:
Available RSS Feeds
- Top Picks
- Today's Music
- Editor's Blog
- Articles
Add Louisville Music News' RSS Feed to Your Yahoo!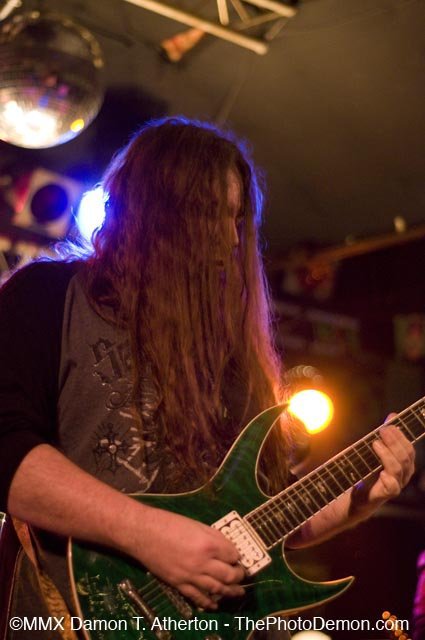 News From the Pit
Wanna Partake Of My Yule Log?
Here is a good and recent true story for ya! With it being Christmas time and all, I've been doing some online shopping, and I recently bought some books from Amazon. Well, my books finally came in the mail, or so I thought. I was excited to get my package from Amazon, and was thinking "Hell yeah, I get to read my new books tonight!" but when I opened the box, there were no books that I had ordered, but there was a giant purple dildo! Oh yeah, and a "24" (starring Kiefer Sutherland) and "Game Of Thrones" DVD box set of the series! Apparently whoever ordered this stuff had a big weekend in store for them! I hope they didn't get the books I ordered. Now that would have been disappointing to them! Expecting a giant purple dildo that Grimace (from McDonalds) would probably use, and getting someone else's lame books instead?
And no, I did not keep the dildo! Amazon wanted it back. I was sad to let it go - but only because I was going to give it away at my Rock For Kosair Benefit as a consolation prize, as a joke! Anyway, I thought I'd share that cute lil' story with you! Maybe I should have put some mayonnaise on it before I sent it back to Amazon.
On to more serious matters!
2014 PROPS: I'd say that the Louisville music scene had a pretty good year, all in all. I know I played my ass off at several rockin' shows! There are a ton of very cool new bands that I have loved working with. Seems like the asshole ego bands are being weeded out by good folk who just want their music to be heard. I'm loving that bigtime. We have a lot of cool original bands playing out now. 2014 Yearly Props go out to cool humble bands like; Caducus, Signal The Revolution, The Tri Tones, 16 Bones, Year Of The Gun, Krosjoint, Johari, Lethean, Rust N' Bones, Bury The Wicked, Luther, Rifle, Sons Of Medusa, Heart Of Kings, Devil And The Darkness, Hellfire Militia, Kingslayer, Untold Rellik, Seasons Decay, Granshaw, Some Kind Of Saint, Empyrean Asunder, Old Soul Envy, Atomic Thrillride, Day Of Ruin, Rockaway Drive, etc, etc. If I left out anyone I'm sorry. My memory (and eyesight) isn't so good anymore. I wonder why?
One thing is that I have decided that there is to be no more Mr Nice Metal. I've had a few mentally unstable haters over the years, who go out of their way to talk shit/try to turn people against me, for absolutely no reason at all. It's ridiculous. Maybe they are jealous of my ding dong size, I dunno?
I do know this. All I can say is that if you go that douchebag route of hating on someone for no reason when you don't even know them, don't expect anything from me, ever.
I only support good people. I have gone out of MY way to be friendly to everyone and help ALL bands, but my kindness only goes so far, and when disrespected and falsely accused of bullshit by chickenshit Facebook troublemakers, well, that is the last straw. You just burned a major bridge A-hole.
Post that on Facebook, beetchez!
Rock for Kosair was a blast. Wow. Everyone always has the best time at Rock For Kosair. There was one fun party, with a few setbacks of course, as usual. (See review and results below!)
Oh yeah, be sure to come see my band open up for Saving Abel on New Years Eve at PHT!!
Sorry, but this month is a bit short due to Rock For Kosair and me being very sick after RFK. I used to be able to eat anything hot and spicy, but now I can eat one jalapeno and I'm sick to my stomach for days! And I'm part Mexican! WTF. Anyways I took the gamble and now I'm paying the price. Ohhhhhhh, my poor innards!
The Metal Grapevine
TOYFEST at New Albany Production House!
'Tis the season to give! So git yer asses to TOYFEST at The New Albany Production House on Saturday December 13. Proceeds go to Toys For Tots! They have 22 bands on two stages, all to help poor children! Awesome! Bands playing are; Old Soul Envy, Begging Victoria, Caducus, 2Nights Entertainment, Dark Horse, Approaching The Unreal, Jacob Resch, Zach East, Taylor MacKenzie, Tyler Stiller, Damian Hunter, Lilly Crowe, Drew Alexander, Meadow Ryann, Bryce Dayton Egan, Ashley Ledrick. 2:30 p.m.!!! EARLY SHOW! $5 in advance, $7 day of show! ALL AGES!!!
Rock for Kosair 10 Review
Wow! The 10th anniversary of my popular RFK childrens benefit was pretty cool, as usual! What a party! I'm so sore today from playing two sets back-to-back and walking all night, I can barely walk. It was worth it, though, I had a blast! I got to hang out with some really good people. The bands were sooo cool and easy to work with this year, except for two, anyways. First I want to thank the bands. You guys were great! I couldn't have done this without you. Without you unselfish people, there would be no RFK!! So thank you Signal the Revolution, Krosjoint, Zebras In Public, 16 Bones, Unleashed, Grindstone, Year Of The Gun, Rock Brigade, Mooseknuckle, Maloik, Punchdrunk, Digg, Jayson William Allen (of Poetry Of The Dead) and Tim Vacancy. And special thanks to our RFK Sponsors; J and J Old Louisville Music Shop, Guitar Center, B-Mart, Music Go Round, Stay Gold Tattoos, Kentucky Tattoos, Imperial Tattoos, Truths Tattoos, Detoxify, Raw, Dr Dabber, Sweet Style O' Mine Hair Salon, bitchin' Artist Jeff Gaither and his sweet wife, Jodi Graves and WTFX's Charlie Steele, Mudd and Dwight Witten. Those guys helped RFK bigtime by plugging our show like crazy, for free. I would like to point out that our main sponsor, Rick Borowick at B Mart, has helped RFK more than anyone, by far. Rick is one hell of a guy, and it is he who has made it possible that you RFK concertgoers had so many prizes to win. He arranged prizes galore with his friends' businesses. Thanks Rick! And we cannot forget the RFK helpers/hosts; Lee Criswell for supplying a PA and running sound! You rule, man! Manda Lynn and Ryan Thompson, Shaun Lynch, Ed Bartle and Brian Daniels! And of course our pretty RFK Collections girls! You ladies did well! And thanks to my friends for helping me get the banners/signs ready for the show: Donnie Bush, Nick Hall, Jacob Edwards, Jodi Graves, Alicia and Marie Johnson. And Clark Staples for taking pics and being the official RFK photographer.
Thanks also to our flyer people: Karl Bassitt and Holly Wholahan, and thanks to Axe at 107.3 The Point for having me down there for an interview!
We also have had some donations from people who could not make it to the show. Louisville radio legend Black Frank donated $100 all the way from California, and The Bluegrass Brotherhood and Andi Ramser of Mad Luck also donated cash to the cause. We still have a few days till we go get the toys, so I'm hoping people will step up and donate till the last minute.
We don't have the grand total yet, because I'm anticipating more donations before we go get the toys, so I'm going to wait till Jan to announce the $$$ results. I'm guessing we will have a little over $4000 to spend on toys after radio ads we bought and show expenses, plus with the deals we get from Toys R Us, I say we will probably walk out of there with close to $4800 worth of toys. Not a record, but not bad!
THE BAD Part. There is always some negative aspect of these cool RFK shows, you cannot avoid it.
This year's bullshit were two things – My Headling Act, to whom I gave the best timespot (right after the giveaways), totally screwed the show. The bassist of this band from up North decided it was too much trouble/far to make it to the concert, so he canceled at the last minute. So they were without a bass player, which is bad. Then when it was time for them to play, the guitarist was nowhere to be found, while the whole Saloon stage waited for him! Much later, after their equipment was off-loaded, he showed up and said "no one came and got me!" and "I didn't have a watch" and "The sound guy didn't tell me I was up next." DUDE....It's not our job to come find you to tell you its your time to play! You should have been monitoring the clock/schedule and been ready to play by 12:40 A.M! I sent out messages, set times, info to every band on "being ready to go" ten times over! Explaining that I cannot have this type of nonsense. That every band has to be ready to go when their time to play arrives!! Otherwise, it screws everything up, and shortens the next band's set! You screw other bands! So in the end, my prime spot, that could have went to a deserving band, got totally screwed. It pissed off the sound guy and made us look unprofessional. Thanks, man. Nice job staying on top of things there, bro. One bummer is that I really liked this guy quite a bit, and totally trusted the man to be on top of his game and to deliver a memorable performance. Very disappointing. And I just learned that he is going around telling people that I locked him in a closet (that's why he didn't play), and that someone pushed down his drummer and knocked him out. Excuse me, but I was there and was stone sober! I saw it happen: His drummer tripped whilst carrying gear and fell and hit his head and knocked himself out. No one pushed him at all. Not watching where you are stepping was the culprit, not anyone pushing him.
And there is the guy who double booked his band on the same day as RFK and made me redo my schedule and cause last-minute bullshit drama because of the double booking. And to top it all off, he didn't promote RFK at all. But his other show he sure promoted! I will remember that always. I will not be working with these people ever again. Things like this ruin my mood and basically ruin my night, and stress me out badly. Every year I seem to deal with ridiculous crap like this. It has made me question why I even do this, and to be honest, I was thinking about calling it quits because of inconsiderate people like that who don't respect anything or keeping things on schedule. But … I've had an outcropping of support regarding this topic and you people have made me see that I cannot let a few bad apples destroy RFK, and what we do for the Kosair Kids. So I will soldier on, and do the best I can. Thanks again for your support for RFK.
Next year, though, we will not be having a guest list. Too many people used and abused that.
Dave Chappelle Coming to Louisville Palace
One of the kings of comedy, Dave Chappelle, is coming to Louisville Palace on Saturday, December 20. This could be a great Christmas gift to someone, so get your tickets now! I wanna go to this one, too!
Saving Abel to Headline New Years Eve Bash at PHT
Radio rock warriors Saving Abel will be playing New Years Eve at Phoenix Hill Tavern! Louisville original acts Year Of The Gun (my band! I'm stoked!) and Caducus will be opening the show with our brand of melodic hard rock. So come early and support Louisville music. The music starts at 8 p.m., sharp! Guys, Saving Abel draws the ladies, so you might wanna bring yo asses just for that fact!
Crowbar C oming!!!
Southern Sludgy metal rockers Crowbar are coming to Diamond Pub on Sunday, December 14. This should be a good show, because Southern Kentucky's Luther will be opening! Awesome!
Caducus CD Review
I'm checking out the brand new Caducus CD entitled String Me Up. Nice packaging and killer cover artwork. I wish I had a CD that looked that good! The cover picture is of female vocalist Michala Bouska, with blacked out doll looking eyes, strung up like a puppet. It's dark and I like it. It's sexy! Very cool artwork.
The CD's title track "String Me Up" starts out slow, with beautiful clean guitars and Michala's lovely voice. I really like guitarist Charles Stoess's guitar creativity when it comes to writing. This song is strange because it seems like a very long intro rather than a full song on its own. When the drums kick in a bit the song moves on better, to a Tool-like melodic, jazzy, heavy endeavor that has creativity and feeling. That part is a little short, though, as I was just starting to get into the song's progression when it stopped. It's kinda like getting laid, but right before you nut, someone bangs on your door and you have to stop. But when it kicks into the next song, "Evolve And Obey," it really rocks. Michala sounds a lot better when she gets ruthless on the vocals. Caducus gets a lot darker and heavier. I'm loving the sweet groove and beat in this tune! It's slower but chunky and groove-laden. The sound quality of this recording is pretty good, too. I think the vocals could have used a bit more effect to enhance Michalas voice. Maybe a short delay and a sweet reverb or something. Michala's style almost reminds me of the chick from The Cranberries on vocals a little. Of course, a lot darker and more heavy. I'm liking how they used the background vocals in this track. Nice! "Phoenix" starts out with a killer guitar riff that I can relate to. It's a hypnotic, entrancing, high riff that reminds me of Lacuna Coil guitarwork. So far, this song is my favorite on this CD. I can almost hear a techno-type electronic drum sound on this song! At least for the intro part. That would have been cool. There's no dishonor in trying something different. The band Ultraspank tried stuff like that and it worked great. The guitar tones are pretty good in this recording. Chunky and thick with good highs when needed. Michala's voice is a thing of pure melody and I love melody. She has a great singing voice and it comes across in this CD. "Safeword" has some really nice guitar writing, maybe some of the best on this CD. It's heavy but has a melodic allure that makes for easy listening for just about anybody. The lyrics are well-written and thought out. No nonsense babbling in this music. I like the faster, heavier, metal part towards the end of the song! Nice drumwork by Steve McDougale Jr. The breakdown part was sweet, with the heavy slow guitar. I like this song a lot, too. I've gotten along with this newer band very well and like every member. Good people and a darn good band. They sound killer live. If you haven't seen this band, check them out. They are playing Phoenix Hill Tavern on New Year's Eve, opening for Saving Abel, along with my band, Year Of The Gun. We locals start early, so be up there early to support us Louisville acts!
Speed Of Sound Reunion Show
There aren't many good cover bands around these days, sadly. But you have a reprieve coming your way on Saturday February 7 at PHT. Speed Of Sound will be back for one night only! Vocalist Billy Burton, guitarist Marcus Lambert, bassist Kevin Garr and drummer Jeff Williams will be tearing it up like they never stopped! Make plans to see these awesome rockers let loose once again!
Old Soul Envy Review
I got to see this newer three-piece band recently and I am very impressed: with the musicianship, vocal work and songwriting ability. So impressed was I, that I invited them to be a part of my Rock For Kosair benefit, and I've had plenty of bands wanting on that show! Zebulon Jordan Tuck's vocals are powerful, melodic and strong with great range. And he plays guitar at the same time! Bassist Dan Nitzken is a beast on bass and has a nice bass tone, plus he plays one of my favorite basses an Ernie Ball bongo bass, which sounds great! These guys got it going on. The music is alternative rock, but there are some heavier moments as well, so calling it alternative isn't quite correct. There is definitely melody in spades and memorable harmonies in abundance! The only thing that I see that needs improvement is I say they should add a totally smokin' lead guitarist.
The guitar player is good mind you, but I say more for rhythm. But to have some dude up there just killing it on leads would make this so much more of a better listen. It was the only part that was a tad lacking. Free up Zeb's guitar hand/concentration some and I'd say you would have a vocal monster on your hands. Dude has mad skills on vocals and I see nothing but good things if they were to add a rippin' lead guitarist. I'm digging Old Soul Envy! You can see this great new band on January 2 at PHT for The Original Rock Showcase Series Anniversary Bash with Some Kind Of Saint, The Tri Tones and more! Be there!
Original Rock Showcase Series 15th Anniversary Bash!
On January 2, you can come celebrate 15 years of supporting Louisville Original Rock at Phoenix Hill Tavern. I started this showcase in January of 2000 and we are still going strong! My showcase at PHT was the first of its kind and has been very popular. We've had hundreds of bands play the ORSS and it has become a Louisville staple of upcoming original music. Over the years, my showcase has had many many imitations, especially now, when it seems like everyone and their grandmother books shows at PHT. But let us not forget the showcase that started this movement! The Louisville original music scene at PHT was practically nonexistent when I started the ORSS. I gotta be honest, It kinda makes me mad that all these promoters have copied my showcase and gone their own way with their showcases, but it's ok. It's kind of flattering really. I am the pioneer of these PHT shows and don't let anyone ever tell you different. So we will be partying on January 2, to mark 15 years of rockin' original music shows at PHT! The birth of original music at PHT! Bands on the bill are Some Kind Of Saint, The Tri Tones, Old Soul Envy, Year Of The Gun and more! Showtime is at 9 p.m. FREE before 9pm!
Created To Kill LIVE!
Check out some LIVE Kentucky metal in the form of Created To Kill! This is live footage from Gutfest in Colorago Springs. I'm liking the signs hanging in the background!
Musician Of The Month, Jeremy Browning of Some Kind Of Saint
This month's feature is a sick ass mofo of a bassist Jeremy Browning of the band Some Kind Of Saint. Dude has been rocking our scene for years and its about time he made this feature! Be sure to look up his feature in Louisville Rock Closeup!
Upcoming Shows
3rd Street Dive
Friday, December 19 – Rifle and Overload.
Saturday, January 17 – Rifle
Brewskee's
New Year's Eve Bash w/ Heart Of Kings and Untold Rellik.
The Brick alley
Saturday, January 3 – Last Question and Untold Rellik.
The Cure Lounge (148 South Shelby Street)
Saturday, December 13 – The Ass Haulers w/ The Blackfoot Gypsies and Dubious/Obvious. 8p.m.
Diamond Pub (on Baxter)
Sunday, December 5 – Flaw, Signal The Revolution, Gravel Switch, Chadillac Dundee and Modfire (from Illinois.) 7 p.m.
Sunday, December 14 – Crowbar and Luther. 7 p.m. $15-$30
Sunday, December 21 – BOTB w/ Consider This ,
Expo 5
Tuesday, December 2 – Black Veil Brides w/ Falling In Reverse, Drama Club and Setting It Off. 6 p.m. $25
Tuesday, May 12 – Nightwish.
Haymarket Whiskey Bar
Saturday, December 6 – High Spirits (Chicago) , Savage Master, Fatal Step and Sons Of Medusa.
Highland Tap Room
Monday, December 29 – Luther. 9 p.m.
Luke's Tavern (Salem Indiana)
Saturday, December 13 – Rockaway Drive, day, Of Ruin and Rust n' Bones.
Nelligan Hall
Thursday, December 4 – For the Fallen Dreams, Palisades, Sylar, Johari, The Contingent and Ari. 6 p.m. $10
New Albany Production House
Saturday, December 13 – TOYFEST (a charity benefit to raise toys for kids!) featuring the bands; Old Soul Envy, Begging Victoria, Caducus, 2Nights Entertainment, Dark Horse, Approaching The Unreal, Wildwood, Jacob Resch, Zach east, Taylor MacKenzie, Tyler Stiller, Damian Hunter, Lilly Crowe, Drew Alexander, Meadow Ryann, Bryce day, ton Egan, Ashley Ledrick. 2:30 p.m.!!! EARLY SHOW! All ages!
Phoenix Hill Tavern
Friday, December 5 – Kingslayer, Graveyard Romeos, Untold Rellik, Darkness Beyond Light and The Deven Roberts Project. Free before 9pm, only $5 after 9.
December 19 – Untold Rellik, Redhed, S.I.C, Screaming For Silence, Dead By Design and 8 day, s.
December 26 and 27 – Velcro Pygmies and Maloik. 8 p.m.
New Year's Eve Bash w/ Saving Abel, Year Of The Gun and Caducus.
Friday, January 2 – Original Rock Showcase Series 15th Anniversary Bash w/ Year Of The Gun, Some Kind Of Saint, Tri Tones, Old Soul Envy.
Spinelli's Downtown
Friday, December 26
The Vernon Club
Saturday, December 20 – Onesie Wonderland. $9 8:30 p.m.
Saturday, January 10 – Four Year Strong, Comeback Kid, Expire, Handguns and Heart To Heart. 7 p.m. $16 - $65
Wick's (Goose Creek)
Friday, December 5 – The Dammit. 9 p.m.
Saturday, December 13 – BOTB w/ Consider This and more.