July 2014 Articles
Cover Story
Paul Moffett
Features
Eddy Metal
Columns
Martin Z. Kasdan Jr.
Eddy Metal
Blogs
Got Shows?
Send Them To Us
Bookmark Louisville Music News.net with these handy
social bookmarking tools:
Available RSS Feeds
- Top Picks
- Today's Music
- Editor's Blog
- Articles
Add Louisville Music News' RSS Feed to Your Yahoo!

Issue: July 2014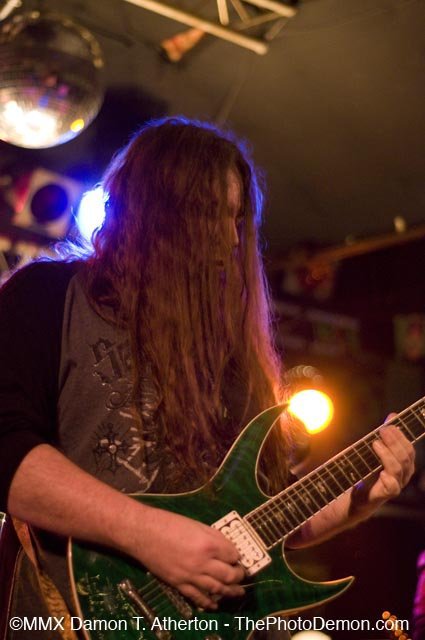 News From the Pit
Um. . . I REALLY Like Playing Music
Hey, folks! I hope everyone is having a nice summer like I have been having. Things are much better now. It's funny how things change so quickly sometimes. Last month I was pretty bummed about my car getting totaled and the douche running off and reporting their car stolen (after they hit me), and my Jeep breaking down at the same time, but I ended up getting a nice new car and fixing my Jeep, so things worked out okay. Plus, now I'm going to Florida soon! I'm gonna play guitar on the beach and eat lots of seafood! Yay. Now if I can only get my money back from the lowlife that totaled my car. I have filed a lawsuit against them, though, so we will see. I've been playing my music out quite a bit at several venues, so that is going well too. I'm a lucky bastage, indeed. Not many people get to create music and play it out consistently for years and years. I've noticed that many musicians just as dedicated as I am or more, seem to hit a wall of some kind that prevents them from doing just that. Unreliable band members or bad stuff that happens always seems to destroy these musicians' plans. After all, it only takes one bad apple to destroy the whole bushel of apples. Me? I have been lucky enough to have gotten in with good, mostly reliable individuals who have their shit somewhat together (knock on wood). I feel bad for all of my musician friends who cannot find the right people to rock out with and there are quite a few lately. They are some really good players, too, but they are lost souls searching for the hidden key to successfully attaining their goal of playing their music out professionally. Like myself, it really bothers these rockers to not be able to play out and get their music out there to be heard.
I was recently asked to form a cover band, but I simply cannot see myself playing anything else than my music. While I respect cover bands, I have much more to offer than playing top 40 hits. I have my own music that I create! I would not be happy, no matter how much cash I would be making. That's just me though.
The scene has sort of come to life lately and that is a great thing! We have a new music showcase at Wick's Pizza that seems to be doing well (everyone and their momma is playing the Wick's shows), and we also have an original music showcase downtown on Fourth Street in The Mercury Ballroom (a beautiful new venue) that deserves much attention for opening its doors to the region's unsigned bands in the form of a monthly showcase, the Mercury Rising Concert Series. The people there seem really cool so far, so that is another good thing! I'm going to be playing there on September 13 with my band Year Of The Gun, Signal The Revolution, Sixteen Bones and Some Kind Of Saint, and I'm very excited about playing such a classy and large new venue, not to mention with such great bands on one bill. It's gonna rock! Summer is a time of endless shows and having a good time. And here are a few things to not miss in the region in the coming months.
We have the Befuddled Fest at The Rustic Frog on August 29, 30 and 31, featuring Days Of The New, Tantric, Bullet Boys, Quiet Riot, Faster Pussycat, Psychostick and a whole slew of local original bands (I'm playing it too). And Cannastock2014 , a music festival on August 1, 2 and 3, in southern Kentucky near Somerset that is gaining notoriety as a herb smokers' and music lovers' dream concert. I played last year and it was worth the drive. My band ended up on the Lexington news smoking a big hootie. Ha. Um, I thought someone was joking when they said "Hey the news van over there is filming us!" I said "Yeah suuuure." They were filming us for the news! Oh well, everyone was doing that stuff, it's not like we were the only mofos toking.
Then, of course, we have The Louder Than Life Festival coming through in October, and people are gassed up about this show! And I am one of them. Had someone told me months ago that Judas Priest would be playing/headlining an outdoor show in Louisville I would have laughed in their face and said "Yeah right!" But it is happening for sure (see info below for lineup and more info). Now if we could only get the promoters to have a second stage for our local acts, that would be awesome.
Things are definitely looking up in the Ville, and it's about time. This city is a good place to live and has some very talented people in it. I would like to see more people getting out to the shows a bit more, if possible, though. I know money is tight and you peeps don't have cash falling out of your assholes, but please try to make more of an effort to support our regional talent.
And to those individuals looking for the perfect people to jam with, don't give up! I know its rough out there and a lot of people/musicians are shit-talking, no-gear-having losers, but the perfect person for you to be jamming with could be right around the corner! It takes time to find like-minded individuals who are as serious as you are about playing music. Stay committed and do not lose sight of what you want to do musically. You could find someone tomorrow to jam out with! And you could be playing out again in a few short months. The key is to stay busy and get out there and network, go to shows, meet people, pass the word around that you are looking for a project, and chances are that you will eventually find some quality people to make music with.
Good luck, my friends. . . . .
The Metal Grapevine
Louder Than Life!!!!
We have a special treat in store for us this fall. We finally get a show that we deserve. I have bitched for years about all the big shows not coming to Louisville, and that all we seem to get are watered-down commercial concerts that the big venues deem safe and worthy (lame!!!), which isn't saying much.
But do we get shows with balls? Very rarely. Do we ever get cool huge national outdoor concerts that kick ass? Once in a very blue moon. Yeah, our city seems scared to death to have anything with any kind of balls to it playing our beloved city. Fortunately, an out of town promoter has come to the rescue.
I could kiss this promoter, and I'm not even gay! Two days of live music! The Louder Than Life Festival! October 4 and 5 at Champions Park down on the river. I know not many of you know about Champions Park so I'll tell you where it is.
It's located on River Road near the water tower. If you take Zorn Ave to the river, you will turn left on River Road, and there is Champions Park on your left. I'm extremely happy because my favorite metal band Judas Priest is headlining, and that is just unbelievable. As uptight/scared as this city is, this is a miracle and just what our city needs. To be competitive with other cities. To not be scared to death of a rock/metal show with grit. To give us rockers a show that we can have fun at. Saturday and Sunday, October 4 and 5 we will get our chance to rock. It's a two-day festival that features quite a lineup.
Saturday, October 4: Judas Priest, Korn, Limp Bizkit, Stone Temple Pilots, Alterbridge, Steel Panther, Mastodon, Theory Of A Deadman, Pop Evil, Memphis May Fire, Otherwise, Fuel, Thousand Foot Crutch, Miss May I, Nonpoint, Wilson and local rockers Flaw.
Sunday, October 5: Kid Rock, Five Finger Death Punch, Volbeat, Papa Roach, A Day To Remember, Buck Cherry, Bring Me The Horizon, Hellyeah, In This Moment, Chiodos, Motionless In White, Nothing More, Butcher Babies, Avatar, Crobot, Monster Truck and Islander.
On top of all this music, the festival promises plenty of fine bourbon and gourmet "Man Food."
So make your plans now, because this is going to be off the hook. Get your tickets ASAP. I will have more info as the show approaches. My personal faves on this festival are; Judas Priest (duh), Steel Panther, Flaw, Five Finger Death Punch, Hellyeah and Volbeat.
The Mercury Ballroom Supports Regional Talent:
As well as booking national talent, this awesome new club on Fourth Street is also taking steps to support our thriving local music scene with The Mercury Rising Concert Series. A monthly concert series that features the area's best talent. July 12 will be Southern Sirens, Jehrico Woods and The Hart Strings, and then on September 13, it will be Year Of The Gun, Signal the Revolution, Sixteen Bones and Some Kind Of Saint. We bands want this to go on successfully, so be sure to support the venue for making it available to our region's musicians. Having a classy venue like this is a big deal to us local rockers, so lets not blow it. Support our scene! So far, the place has been pretty good about helping, so let's show our appreciation, and who knows what awesome concerts could pop up next.
Judas Priest Set To Unleash New Album Redeemer Of Souls On July 8:
I'm sitting here listening to three songs off of Judas Priests new album Redeemer Of Souls, set to be released on July 8. This is my all-time favorite band, and I'm stoked they are coming to Louisville in October. I'm checking out "March Of The Damned" and it sounds pretty darn good. It sounds like good old-fashioned Judas Priest from back in the day. It's mid-tempo, not too heavy, but certainly not too light, either, and the guitarwork sounds sinister. Killer! The leads of Glen Tipton and Ritchie Faulkner are smokin'. I'll be honest, I never thought I could like anyone taking KK Downings place, but I think JP found the perfect replacement for my guitar hero Downing. Rob Halford's vocals are great as always, although he doesn't try hit the hit the high notes as much as he used to. The new music seems to have a lot of feeling to it, and in today's music that is a much welcomed. Scott Travis is a beast on drums, as always.
It's some gritty old school metal from Hell, and I love it. Hopefully some of these nu-metal bands will see how its done! "Redeemer Of Souls" sounds like the good old days once again. It doesn't get any more old-school metal than this. Fans of Judas Priest should rejoice in the rebirth of true metal. Halford's vocals shine on this song. The vocals remind me of "Nightcrawler" a little bit, and the guitars make me think "Painkiller. " The guitars are pretty badass, and it should make any guitar fan get an instant boner. The lead in this song sounds unreal. Almost Yngwie-esqe. I wish if I knew if it was Ritchie or Glen! Hell, I've heard enough in just two songs to know I must have this album. It's chock full of good metal and should make a statement in the metal world that these guys are far from being done. I mean really, who rocks this hard this late in their career? Not many. I didn't care for the band's last album at all, but this is a different story altogether. "Dragonaut" is the final song I'll be reviewing. It's another ballsy endeavor that does the band justice. It's in the "All Guns Blazing" realm of blistering metal. It's as if we have been transported back to the Painkiller era to relive what metal is truly about. No lame, trendy, nu-metal here at all, or screamo hot topic vocals, and that makes me happy to see a band I grew up to, coming back so hard and heavy. Just wait till October! My fellow townsfolk will get to see what real metal is, and I think they will be blown away by what they see. I can't wait to hear the new music live in action. Many fans are stoked about JP headlining and have said that that is worth the price of admission in itself, and I agree. Korn, Stone Temple Pilots are okay, but they don't begin to compare to the Priest, who will own the stage that night! Mark my words. I've seen JP several times, in 1979, 1984, 1992, 1999 (I think), and last but not least, my buddy Chipster got me front row tickets back in 2009 in Cincinnati. Thanks, bro. Come October, Louisvillians will see that there is so much more to Judas Priest than the radio hits "Breaking the Law" and "Living After Midnight" which to me, a longtime Priest fan, does NOT represent the band properly. Buy the album Redeemer Of Souls!!! And prepare for the coming!
Befuddled Fest (Quiet Riot, Days Of The New, Bulletboys, Faster Pussycat, Tantric and more) is Coming:
We have a doosy of a show coming up at The Rustic Frog in New Albany Indiana right across the bridge on August 29, 30, and 31. It's a three-day festival featuring such bands as Days Of The New, Tantric, Bullet Boys, Quiet Riot, Faster Pussycat, Psychostick and a whole slew of local original bands like Dirty Cheese and The Hoodie Thieves, Nova Red, Popkiss Chainsaw, Year Of The Gun, The Mad Taxpayers, Stone The Crow, Vintage Voodoo and a lot more likely when things get fully confirmed. As well as fine music, they will have an assortment of activities/entertainers like a volleyball tournament, magicians, fire breathers, clowns, illusionists, dancers, hula girls, contortionists and a wide selection of food booths (I hear these places have and all manner of festival stuff. This promises to be a fun weekend. A three day pass is just $45!!!
Friday Night: Bonfire, Stone the Crow, Nova Red, Days Of The New.
Saturday: wrestling events, Year Of The Gun, Psychostick, the Mad Taxpayers, Shawn Michael, Afroman, Tantric.
Sunday: Quiet Riot, Bulletboys, Faster Pussycat, Popkiss Chainsaw and Vintage Voodoo.
http://rusticfrog. com/befuddled-festival-faqs/
Cannastock2014, a Kentucky Herb and Music Lovers Dream:
Cannastock is a free admission, three-day, Cannabis Awareness music festival that will be held in Woodstock, Kentucky (near Somerset, Kentucky) on August 1, 2 and 3. There will be live music for three days! Free on-site camping available. There will be a parking fee to compensate the venue location. My band Krosjoint played last year and we had a blast. There were hippies, rockers, hipsters, smokers, tokers, midnight pokers; that show had it all! I'm excited for us to be playing this year as well. Krosjoint fit well with the crowd/event theme. The festival features all kinds of music from original metal bands, rap, to DJs, to country, to folk music, to rock cover bands, and whatever else you can probably think of. Last year's event gained a lot of notoriety around these parts and I am expecting this year to be even more memorable. It's too bad they couldn't secure the same farm location as last year (it was very cool), but I'm sure Cannastock founder Arthur Van Winkle won't let us peeps down. I will be sure to fill you in when I hear more news! So far the band lineup is Restless Leg String Band, Strange Tang, The Lust, Billy Jack Parnell, Tom Hagley, Krosjoint, The Whiskey Riders, The Prowl , Rust-N-Bones, Chief Greenbud, Wandaliz Colon&The Machine, Old Soul Envy, Ricky Morse Music, Devon Rosenblatt, The Redstone Band, Atomic Thrillride, America's Most Wicked, Grass Monkey, Kung FU Grip, Max Powers , Rebel Hollow, Miscellanous Full Frontal Saurus, Positive MentalAttitude, Dublove Reggea Band and many more.
https://www.facebook.com/events/583620928357313/
Check out Cannastock performer Chief Greenbud!!
Killswitch Engage Coming!
Yay, Expo 5 is having shows there again! It's about time! I love that place, and also like the people there quite a lot. They have spent a fortune on building that place up and providing killer sound, and there needs to be more music there!! Friday, August 8, Killswitch Engage will be there ripping shit up! Other bands on the bill are After The Burial, Battecross, Code Orange Kids and one of my fave local bands Bury the Wicked!!! Get your tickets now, this might sell out!
Prong Coming To Louisville:
New York metal legends Prong will be coming to Louisville at Diamond Pub on Sunday, October 5 with southern Kentucky legends Luther (who sounded great when I saw them last), Krosjoint and Popkiss Chainsaw. If you haven't seen Prong before, then you might want to check out this band live in action. Killer stuff.
Bogart's Shows! Black Label Society, Black Stone Cherry and Tesla Coming to Cincinnati Separately:
You probably don't want to miss these three awesome shows if you can help it. I've always loved Bogart's and have seen some classic shows there, like Sanctuary, Trouble, Savatage, Sepultura, White Zombie, Testament, King Diamond and more) and these promise to be some darn good shows as well. It's been a few since I've been to Bogart's, so maybe I'll try to make it up there to review some more shows.
Wick's and Original Music:
I recently played the Wick's Pizza (in the Highlands) showcase with my band Krosjoint for the first time and we had a great time. Promoter Manda Lynn (who is filling in for Louie The Local Guy) was very cool and made sure everything went right as far as our band went. We had a good responsive crowd. I think its great that Wick's does what it is doing for our local talent and I hope it keeps going strong like it is now. My only complaint is that the PA system needs a little bit of an upgrade so that the vocals sound better. I've heard a few people in the scene complaining about the sound there, but honestly, I heard we sounded fine when we played. The thing is, it wouldn't take too much $$$ to make it sound better. So to Wick's, thanks for the good time/good food, and I hope you will invest in a little bit more gear for your showcases, because it will SURELY pay off in the end. More bands will want to play and more people will come to the shows because it sounds better. Everyone wins! Bands! Hit up Manda Lynn and she will take care of you!
The Bad Humor Report - Tales From The Tattoo Studio:
This months story is from Cryptil Ink's Owner Erik Angelini.
Eddy: Erik, you've had your own tattoo shop a while now. Tell us about one of your most memorable stories of your tattooing days. Don't hold back on us, bro, we are grown-ups and can handle the reality of tattoo shop life!
Erik: This story goes back over 20 years to 1993 when I was finishing up my apprenticeship and, unfortunately, has been permanently branded into my brain and my reputation. So, those of us that work in tattoo studios sometimes have the misfortune of getting stuck with a nickname, and it usually does not stem from anything good. Well, I have a horrid story of how I got mine, or the combination of my nicknames that I have acquired over the years.
Some of you might only know me as Erik Angelini. However, some of you might know me by the name Chiquita or Cheetah. Well, let me explain. . .
Way back in the day, when I apprenticed and worked for Tattoo Charlie at the Berry Blvd studio, we use to have an older fella that we called"Pervert Bob' frequent the shop quite regularly.
Now, this guy was about 75 years old when I met him, an old sailor, covered in tattoos from head to toe. Bob was one of those old dudes that went ,all walking at the Mall St. Mathews all the time, and from what I understood, got in trouble a few times for exposing some of his not-so-easy-to-reach tattoos to young boys. , hence the name Pervert Bob. Anyhow, he used to come in and hang around all the time. Actually ,he was quite harmless, but nonetheless creepy as well in his own way.
That was back when we could still smoke in the shop, and old pervert Bob would be leaning over the booth talking to a co-worker, and the whole time we'd be fucking with him and filling his back pocket - with the old man wallet sticking out - full of cigarette ashes.
Well, one dark and dreadful day ole pervert Bob, as well as the fellas I worked with, got a bit of revenge on me.
I remember them telling me that in order for me to graduate my apprenticeship that I would have to recolor one of Bobs old tattoos. Hell, no big deal! Bring it on, I said!! I distinctly recall hearing the fellas in the back of the shop yell for me to come back and take a look at what I had to work with. When I got to the back of the shop Bob was standing there holding onto what you might call a penis - his 75 year old penis - covered in tattoos - TINY tattoos!! He said there were over 30 or 40 tattoos down there. I didn't bother to count.
Then slowly he started peeling the skin back and out popped thirteen, yes, count 'em, thirteen rings pierced into the end of his shlong. I was fuckin' disgusted! I couldn't believe those guys had set me up. !! It was all bullshit just to get him to show me his dick. They were laughing their asses off! Man, I was hot, . . . furious at the fellas for this cruel joke.
I remembered one of them asking me what was wrong, so I told them his"package' looked like a rotten banana. Without hesitation the name Chiquita was born.
After that, when Bob would come in, and being a little hard of hearing as he was, he would hear them calling me Chiquita but thought they were calling me Cheetah. He'd come in. . ."OH how ya doin today Cheetah!?
So Cheetah was born as quickly as Chiquita was just a few weeks prior.
A year or two after that, ole pervert Bob passed away, but the nickname(s) have stuck around since. Being of Italian heritage I used to get heckled about that too, enduring such names as Dago and wop. So everyday when I would walk through those doors at Charlie's on Berry Blvd. I would hear the full barrage of insults in one continuous breath from all the guys: Chiquita Luigi the little Dago man, wop, wop, wop. For seven years I heard that every single day when I walked in.
Now, when someone walks in asking for Chiquita, that's a sure sign they know me from way back. ,, thanks to pervert Bob! Sad but true
LMN Musician Of The Month:
This month's feature is Drummer Corey Sturgill of the band Johari, and formerly of Centerfold. Dude is a hellacious drummer and good dude, so be sure to read his feature in this month's LMN!
Mötley Crüe "The Final Tour" w/ Alice Cooper on October 14:
It looks like the infamous coke-snorting, heroin-doing, groupie-banging legendary rock band Mötley Crüe will finally head out to pasture. All I can say is, it's about time. And no, I am not a hater! I love MC! But when performances slip and your singer sounds like total doody and doesn't sing half of the lyrics, it's time to re-evaluate your future. Nikki and Tommy are good to go, but poor old Mick with his spinal disease just can't do this much longer. And MC is Mick Mars! So it wouldn't be the same. And Vince just plain doesn't have it anymore live. Some songs sound decent I admit, but on the old classics that are hard for anyone to sing, he suffers, er, the audience suffers. Dude sounds like a dying cat withpneumonia. But like I said, that shit is hard to sing! Trying singing the verses on key in "Shout At The Devil" and see how well you do! So with all due respect to The Crüe. I agree with this decision to retire the band. I've seen some seriously badass MC shows in the past, too. Almost every album tour all the way back to MC atCardinalStadium in1984 w/ Ozzy. Classic.
So if you wanna see the guys one last time, now is your chance to see one of rocks raunchiest, nastiest, sleeziest and rockin' metal bands ever! Get your tickets to this show Oct 14 at The KFC Yum! Center.
BTW, Alice Cooper is opening! I saw Alice two years ago opening for Iron Maiden in Indy and he was awesome! Alice still has the heart and ability to kick some butt.
Rockstar Mayhem Festival 2014
The 2014 lineup is Korn, Avenged Sevenfold, Asking Alexandria, Trivium, Cannibal Corpse, Suicide Silence, Miss May I, Mushroomhead, Emmure, Texas Hippie Coalition, Veil Of Maya, Upon A Burning Body, Darkest Hour, Body Count (Featuring Ice T), Ill Nino, Wretched, Sister Sin, King 810, Erimha and Islander. Our chance to see this blistering show is July 19 in Noblesville Indiana at the Klipsch Music Center, which is an awesome place to see big shows at! Get your tickets now!
(Eddy: picks of bands I would stop and actually watch play whilst avoiding drunken, sweaty, fat guys on the verge of falling/passing out/yakking all over on you! Bands I would personally like to see on this bill are Trivium, Sister Sin (the brunette chick is smokin' hot and has a great metal voice), Suicide Silence, Texas Hippie Coalition (maybe they'll burn with the fans???), Bodycount w/ Ice T (I loved that album. Metal and rap that I actually liked!!!) and last but not least Ill Nino (they rock).
Here's some Sevenfold for ya!! I like the guitar riffs, but not so much the vocals.
ZZ Top To Bring Texas Boogie To Iroquois Ampitheater On July 29:
Awwwwww hell yeah! Another worthy rock n roll show to actually attend at Iroquois Amphitheater. The place is starting to have some good music in there! Before it was all pretty boy lame commercial doo doo, and you couldn't get a good show in there to save your life. But now, they seemed to have lightened up and realized that the hard rock does make $$$. Rob Zombie and now ZZ? Sweet. I saw ZZ Top last year at another venue and despite their age, they were rockin'. If you love bluesy rock guitar, then you need to go see the legend Billy Gibbons while you still have that option. So you people should head on out to this show, and chill out in the beer garden section before the show, they have some pretty good beer.
TIP: Get your tickets now, this will sell out for sure! Tickets are starting from $59. 50.
Smokin Gorilla Records Midwest Compilation Summer Sampler – The Jungle Vine Concert Series Volume 1 :
Fort Wayne, Indiana's Billy Youngblood has put together a unsigned concert series compilation EP of some rockin' bands from this part of the country. I was asked to participate and I'm glad we (Year Of The Gun) did. There are some very talented bands on this EP. The packaging looks great. Good job, Billy. To help unsigned bands in this way is awesome.
The first song is Billy's band The Smokin Gorillas playing "No Romeo,' a ballad-y, jazzy soulful song that reminds me of Santana. Billy is badass on guitar. Scorching leads that are clear as a bell. And the songwriting is very good, too. Billy also sings at the same time. Good stuff. The second song is by a band from Fort Wayne called Sirface, the song is "Falling" and it's my favorite song on this EP. This band has it going on. Killer vocals that are actual singing, killer riffs, rockin drums, feeling, emotion, power, groove. This is one of the best unsigned bands I've heard in a while. I'd like to bring them down to Louisville at some point. Next is my band Year Of The Gun's song "That Mouth Of Yours. " After us is another band from Fort Wayne called Koheleth that reminds me of Louisville's Incursion. Very heavy/brutal complete with evil growly vocals. The quality of recording on this song is questionable, and not as good as the others, but the playing on this track isn't bad at all. It's some pretty sick chit. Ultra low-tuned guitars and sick stops make this one a shredder. The guitar solo is shredding, indeed. The chorus loses me a bit, but everything else is pretty good. Then there is another track by The Smokin Gorillas called "Righteous Pig" that is a bluesy rock anthem with some great blues fills on guitar. I like the lyrics, too. I get a Jimmy Hendrix feeling at times during this song. Nice catchy chorus as well I wish this mofo lived closer, I'd take some blues lead guitar lessons from Billy and would pay to do so, happily. I think Billy was born with a guitar in his hand. The next song is "Brother" by Michigan's Drunktank, featuring Michael 'Cash' Hallam, and this is probably my next favorite. This singer is frikkin' good! There is something about this singer that soothes the soul. He almost is hypnotizing in a country, down-home way. His use of syllables and the way he worked up to the chorus, building it up slowly, is badass. Mr Hallam has an excellent voice. I want to hear more of these vocals! The last song is Billy again doing "Too Much Pain To Cry," which is my favorite Smokin Gorillas song. This is a live version and the sound doesn't quite do it justice. Billy can sure work a crowd well, though. Billy has good range when singing, too, he can hit high notes or low notes like when he sings "When it's oooooover" in both high and low octaves. Something does sound a bit out of tune, however. Maybe it's the violin not properly tuned with the guitar, I can't pinpoint where, exactly. No biggie though, when you shred, you are gonna go outta tune eventually. This is some good rock 'n' roll songwriting. This should be making big money with the classic rock fans! And the violinist was shredding there towards the end. Frikkin cool. This whole EP experience is just frikkin' cool. I have never been on a compilation this well put-together before. Billy knows his chit pretty darn well, I must say, and all the props in the world should go out to him for dedicating his time and money to helping unsigned bands get noticed. Hell, I'm proud to call him a friend.
TIP: Louisville/Kentucky bands, hit Billy up and see if you can't get on the next Jungle Vine Concert Series EP, as he plans to do a new one every few months or so.
Send Me Your Band's Live Video, And Maybe I'll Post The MF (if it's not too fargin' hideous)
Yup, you read it right! This here MF will officially post your band video on our Louisville Music News website if I like it, and you aren't a complete a-hole. Have a bunch of idiots you don't know watching you fuck up playing the wrong chord or part, or singing hideously off key! Wouldn't that be just too cool of me? You can thank me later, tater! But in the meantime, make sure the shit is somewhat audible (not just fuzz). I'll only post halfway decent sound quality. So don't make my boss bitch at me! Try to keep things professional, like my pro narration skills!
Don't Forget, Peeps, I'm On The MERF Board Now, And We Help Musicians In Need!
Don't forget, my fellow musicians; I am now a MERF board member."Musicians Emergency Resource Foundation." If you rockers have an accident and need help really bad, we may be able to help. The MERF peeps are really good people, so, yeah, you rockers do have someone on your side. Visit our site ands see what MERF is all about! We help musicians from all walks of life, from Folk music to Death Metal! I'm here to make sure my metal brethren are taken care of too. MERF!!!! http://www.merfbenefit. org/
Props Of The Month:
This months props go out to Photographer Clark Staples, a tireless individual who consistently goes out of his way to help bands/promoters and venues, by providing excellent pictures. Clark never worries about money like some photographers do, and he always helps if he can, and I love the guy for what he does! Like myself, money don't mean a thing when compared to something you love to do. The guy does it because he loves the music, the people, the friendships and most of all, to help people and be a part of something cool. The Louisville Music Scene. And Clark, you have succeeded in making our music scene a better place. Thank you!!!
Here are some of Clark's pics of the Luther, Johari and Krosjoint show on June 6 at Phoenix Hill Tavern.
Upcoming Shows
Bogarts
Thursday, July 17 - Black Label Society.
Sunday, July 20 - Black Stone Cherry.
Wednesday, August 20 - Tesla.
Diamond Pub (on Baxter)
Saturday, July 12 - Creature Of Exile, No Deciept, Deed, Ghost Holler, Ghetto Circus, Wait For The East, Ninth Flight, Cost Of Attrition, Klinch, Spontanious Internal Combustion, Maria Kellogg, Jeremy Sharp of Less Dead . 18 +
Monday, July 14 - Necronomicon, Dysphoria, Order Of Leviathan and Sons Of Medusa.
Monday, July 21 - Gemini Syndrome. 7 p.m. $10
Friday, August 1 - Norma Jean and Night Verses. 7 p.m. $12
Sunday, October 5 - Prong with Luther , Krosjoint and Popkiss Chainsaw. 7 p.m. $12
Expo 5
Friday, August 8 - Killswitch Engage, After The Burial, Battecross, Code Orange Kids. 7 p.m. $20
Haymarket Whiskey Bar
Saturday, July 15 - Devil And The Darkness, Sons Of Medusa and Clover.
Headliners
Thursday, July 3 - The Neighborhood. 7 p.m. $25.
Saturday, July 26 - WSFR Cover Up Concert Series Benefitting Salvation Army; featuring Kimmet and Doug, Whatever Will and The Ass Haulers. 8 p.m.
The Mercury Ballroom
Saturday, July 12 - Mercury Rising Concert Series featuring Southern Sirens, Jehrico Woods and The Hart Strings. 8 p.m.
Saturday, September 13 - Mercury Rising Concert Series featuring Year Of The Gun, Signal The Revolution, Sixteen Bones and Some Kind Of Saint. 8 p.m.
The New Vintage
Saturday, July 12 - OOO, All Dead, Gravemouth, Dream Eye Color Wheel. 8 p.m.
Phoenix Hill Tavern
Friday, July 4 - Zebras In Public (from Cinci), Caducus, Year Of The Gun, All But Dead and Sounds Like A Lawsuit. Free before 9 p.m.
Saturday, July 5 - Trust Divided, Until Death Do Us Party and Storage 24. 8 p.m.
Friday, July 11 - Dying Fetus, Manic Method, Unbroken Silence, XX4II, Blue Soul Gypsies, Digg, Paper Sun, Despite The Fallen, Creature Of Exile and End It With A Shotgun. 7 p.m. $15
Saturday, July 12 - Day Of Ruin.
Friday, August 1 - The Tri Tones, Rifle, Kentucky Ugly, Popkiss Chainsaw and Klinch.
Friday, July 18 - All But Dead, Grim, Popkiss Chainsaw, SIC, Creature Of Exile.
Saturday, July 19 Soundtrip.
Rubbies Bar and Grill
Saturday, August 2 - Fourth Annual JDRF Fundraiser featuring Ohlm and Gravemouth. 8 p.m. Food, prizes and raffles. All money raised will go to support the Juvenile Diabetes Research Foundation to help find a cure.
Scottsburg Square Materfest
Saturday, July 26 - Fatal Awaken, day, Of Ruin, F. E Project, Not Your Grannys Dulcimer, Fishers Of Men, Riverside. 5 p.m.
The Shop (Brandenburg Kentucky)
Saturday, July 12 - Haymaker. 8 p.m.
Third Street Dive
Saturday, July 19 - Luther, Chigger and Hellfire Militia. 9 p.m.
The Vernon Club
Monday, July 7 - The Acacia Strain, Structures, Sworn In, Left In Despair, Driving Beast Daisy. 7 p.m. $15
Tuesday, July 15 - Ghost Town, Begging Victoria, Until Death Do Us Party and Dark Horse. 7 p.m. $10
Wednesday, July 16 - Fireworks, Young Statues, Better Off and Hoosier. 7 p.m. $12
Saturday, July 26 - Kottonmouth Kings with Imperial Soundclash, C4 and Nicky Gritts, Pilot Touhill and Chucky Chuck. 7 p.m. $20
Saturday, August 19 - Devourment, Hate Meditation, Visceral Disgorge, Kamikabe, Thy Devourer, War Forged, Dawn Of Dementia, Delusiaonal Parasitotis, End It With A Shotgun and Dysphorium. 11 A. M!! $20
Wick's Pizza (in Highlands)
Friday, July 4 - The Noes, Deven Roberts and The Indigo Children, Digg and The Bryant C. Project.
Saturday, July 5 - Mark Robinsom, Stem and The Geez and Last Question.
Sunday, July 6 - Josh Cramer, Stuart Wicke and Magnolia Sons.
Saturday, July 12 - Digg, Untold Rellik, Rust n Bones, Atomic Thrillride and Lame.
Friday, July 18 - Don Baze, Cory Bishop, Bury The Wicked and Thunder Tribe.
Saturday, July 19 - Don Baze, Sons of Circus, Deed and MainStreet.
Friday, July 25 - Robbie Cox, The Noes and Driving Beast Daisy.
Saturday, July 26 - Atomic Slim, Year of the Gun,Some Kind of Saint, Lethean and Unleashed.