December 2013 Articles
Cover Story
Paul Moffett
Features
Eddy Metal
Columns
Paul Moffett
Sue O'Neil
Martin Z. Kasdan Jr.
Eddy Metal
Blogs
Got Shows?
Send Them To Us
Bookmark Louisville Music News.net with these handy
social bookmarking tools:
Available RSS Feeds
- Top Picks
- Today's Music
- Editor's Blog
- Articles
Add Louisville Music News' RSS Feed to Your Yahoo!

Issue: December 2013

Jazzin'
PRELUDE:
Hanukkah is early, Christmas, the Winter Solstice, Kwanzaa and New Year's Eve are just ahead. I'd like to wish everyone a wonderful holiday season. May it be filled with good health and good music.
ON THE HORIZON
Bill Frisell at the Clifton Center
Bill Frisell returns to Louisville with his Big Sur ensemble, on Wednesday, December 4. My interview of Frisell for this performance was in the November 27 LEO; the url is http://leoweekly.com/music/good-chemistry-bill-frisell. One of the things I love about Frisell's music is that he refuses to allow himself to be pigeonholed. His projects range from straightforward jazz, such as his collaboration with Dave Holland and Elvin Jones, to his recent recording of John Lennon and Beatles songs, All We Are Saying, to a variety of other musical settings. This time, he's bringing the Big Sur Quintet, consisting of featuring Eyvind Kang, viola; Hank Roberts, cello; Rudy Royston, drums; and Jenny Scheinman, violin, to perform music from his latest release, Big Sur, a suite commissioned by the Monterey Jazz Festival. This is a must-see concert for lovers of not just jazz, but creative music. Clifton Center, 2117 Payne St., cliftoncenter.org, $24-$32; 7:30 p.m., tickets also at Carmichael's Bookstore, 2720 Frankfort Ave., 502-896-6950.
Spyro Gyra at Jim Porter's
The long-lived jazzy pop band Spyro Gyra returns to Louisville for a concert on Sunday, December 15, at Jim Porter's, 2345 Lexington Rd., Louisville, KY, www.jimporters.com
Craig Tweddell Quintet/Brandon Coleman CD Release Party
I profiled Guitarist Brandon Coleman, in LEO (http://leoweekly.com/music/b-sides-135), and reviewed his album Decisions there (http://leoweekly.com/music/reviews/decisions). He brings his band to the Willis Music Performing Arts Auditorium, at 1850 S. Hurstbourne Pkwy #128, for a CD release show with his friend and fellow University of Louisville School of music alumnus, trumpeter Craig Tweddell's band. As I write this, I anticipate profiles of Tweddell and a review of his new album, Away With Words will be published in LEO as well. The concert is a matinee, on Sunday, December 15, at 2:00 p.m.. Coleman leans toward fusion, while Tweddell is more of a post-bop player, although these are oversimplifications. I hope they will do some playing together before the concert is over.
"In The Christmas Mood" Big Band Concert at University of Louisville
The University of Louisville Jazz Ensemble I , led by John La Barbera, will present a special holiday concert on Tuesday, December 17 at 8:00 p.m. with guests the Ladies of Liberty, Dan Weeks , and Chad Sloan . As circulated by U of L, here is more information (I hope they throw in some Hanukkah music as well): "A special Christmas concert featuring the music from the Glenn Miller Orchestra's recording In The Christmas Mood. The recording, co-produced and arranged by faculty member John La Barbera, has sold over 2 million copies. John's concept was to create a recording that Glenn himself would have made after returning from the war. Some of the most famous, pre-1950s compositions were chosen to be arranged and orchestrated in the unique Glenn Miller style, including "White Christmas," "Sleigh Ride," "The Christmas Song." Tickets may be purchased in advance (502-852-6907) or at the door. $25 general admission,$5 for students with ID.
SELECTED CLUB AND OTHER LISTINGS
The Comedy Caravan , 1250 Bardstown Road, Louisville, KY 40204, 502-459-0022 www.comedycaravan.com, has long been a venue for quality musical acts. The Don Krekel Orchestra has been performing the third Monday of each month, and is scheduled for December 16. Please contact the club for any post-deadline information.
The Nachbar (969 Charles Street, 502-637-4377, www.myspace.com/thenachbar)
features "Nachbar Jazz" on Wednesdays, with Jacob Duncan . Check the club for updates or changes. The club also has a Facebook page with occasional updates.
The Jazz Kitchen (5377 N College Ave., Indianapolis, IN 46220; phone: 317-253-4900; www.thejazzkitchen.com), presents nightly offerings of local and regional jazz; check the website for the full schedule and updates. A road trip might be advised for December 6: Dave Stryker ; December 7: Rudresh Mahanthappa's Gamak Project featuring David Fiuczynski, François Moutin, and Jordan Perlson. Other shows may be added, so check the site.
The Blue Wisp Jazz Club in Cincinnati, is now at 700 Race St. (513-241-WISP). Wednesdays remain the province of The Blue Wisp Big Band. As of deadline time, December is packed with mostly local and regional talent. For details and the full schedule, the website is: www.thebluewisp.com.
Please sign up for updated local jazz listings: The Louisville Jazz Society provides weekly e-mail updates for local jazz happenings. Be sure to sign up for the e-mail "Louisville Jazz Society's Jazz Insider" at www.louisvillejazz.org. It is both impossible for me to try to provide complete listings here, and it would be duplicative of the weekly listings in the Courier-Journal and LEO and the Louisville Music News' monthly music listings, in print and online, www.louisvillemusicnews.net.
EIGHTH NOTES
David Weiss:
Endangered Species: The Music of Wayne Shorter (Motéma MTM-120, www.motema.com)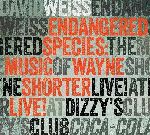 David Weiss - Endanger Species
Arranger and trumpeter David Weiss leads a 12-piece ensemble live at Dizzy Gillespie's Club Coca-Cola at Jazz at Lincoln Center for this dynamic tribute to ever-youthful elder statesman Wayne Shorter. Space doesn't permit a full personnel listing, but among the players are Marcus and E.J. Strickland, Ravi Coltrane, and Geri Allen. Perhaps the best example of Weiss' arranging skill is "Fall," originally recorded by Shorter on Miles Davis' Nefertiti. Listening to the two versions back-to-back, Davis' lean, muscular quintet approach is complemented by the warm, full sound of the big band. The only non-Shorter composition is Weiss' "The Turning Gate," based on a segment from Shorter's "Joy Rider." Marcus Strickland's soprano evokes Shorter well on this piece. The press release notes that Weiss' goal is ". . . to embellish and orchestrate until people can, 'even more fully appreciate the depth and beauty of the writing . . . '" By taking the works of a composer best known for writing for smaller bands, Weiss has succeeded in shedding new light on the writing skills of Wayne Shorter.
Carlos Santana & John McLaughlin:
Invitation To Illumination – Live At Montreux 2011 (Eagle Rock DVD, www.eaglerockent.com)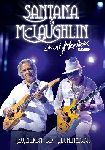 Carlos Santana & John McLaughlin - Invitation To Illumination – Live At Montreux 2011
I am among the contingent of music fans who believe that the 1973 collaboration of Carlos Santana and John McLaughlin, Love Devotion and Surrender, is an underrated classic; indeed, 40 years on, the non-release of material from their concert tour that year remains a mystery. Nonetheless, the two master guitarists reunite on this recent concert, bringing to life not only their new interpretations of material from that album ("A Love Supreme" ["Acknowledgment"] and "Naima" among them), but many more pieces as well. Drummer Cindy Blackman Santana has released two tribute albums to the Tony Williams Lifetime, and she kicks the band hard on "Vuelta Abajo" and "Vashkar," with McLaughlin playing ferociously after Carlos' introduction, saying "Go ahead, John," referencing Miles Davis. Indeed, the ensemble is blistering on two classic pieces from the first electric Miles era, "Right Off" and "Black Satin." One of the more intriguing selections is the "Venus/Upper Egypt" medley, from Pharoah Sanders' Tauhid, with Carlos and then McLaughlin extrapolating on Sonny Sharrock's lines. Sanders' "The Creator Has a Master Plan" is also covered to great effect. While most of the concert is devotional in nature, the closing blues jam, "Shake It Up And Go," is not only fun, but pays tribute to the late Montreux Jazz Festival organizer Claude Nobs, who guests on harmonica. The DVD contains over two hours of superb fusion (dare I use that term?), and throughout, McLaughlin looks like he is having big fun with his old collaborator Carlos Santana.
Thelonious Monk:
Paris 1969 (Blue Note, www.bluenote.com)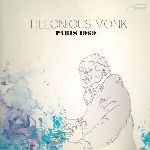 Thelonious Monk - Paris 1969
This is a new release of previously unissued Monk from Paris, shot in December, 1969, and available in a variety of formats including CD, CD/DVD combo, and vinyl. It's taken from two television shows, shot in black and white, and there is a brief, somewhat awkward interview at the end of the DVD (the interviewer's fault, not Monk's). This is a fascinating complement to the Jazz Icons Monk DVD, also filmed in December 1969 in Paris. The Jazz Icons release is solo Monk, while this new Blue Note release features him with longtime saxophonist Charlie Rouse, plus two young musicians, bassist Nate Hygelund and drummer Paris Wright (although there are lovely solo renditions here of "Don't Blame Me," "I Love You Sweetheart Of All My Dreams," and "Crepuscule With Nellie"). All the quartet selections are classic Monk tunes, such as the opening "I Mean You" and a solidly swinging "Straight, No Chaser." Philly Joe Jones makes a guest appearance on a 10-minute version of "Nutty," delighting the audience with a solo. Only a snippet of "Blue Monk" survives, but the version displays Monk's boogie woogie prowess. This is a great addition to the Monk library.
Sleeping Bee /Andy Goessling and Lindsey Horner:
Heyday Maker (www.lindseyhorner.com)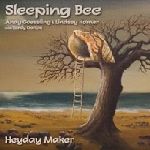 Sleeping Bee /Andy Goessling and Lindsey Hornert - Heyday Maker
Railroad Earth founding member Andy Goessling (guitars, mandolin, and more) and bassist Lindsey Horner (whose resume includes working with Dave Douglas and Bill Frisell) have joined forces as Sleeping Bee, whose debut album mixes originals with interpretations of Keith Jarrett's "Spirits" and Bob Dylan's "I Threw It All Away." They meld influences from many musical genres, including jazz, Celtic and folk, for an album that should appeal to fans of the groundbreaking group Oregon; there are also passages that are reminiscent of John Fahey and John Renbourn. Their music is augmented by percussionist Randy Crawford, whose subtle touch adds an extra layer of musical depth.
John Stowell and Dave Liebman:
Blue Rose (Origin Records, www.origin-records.com)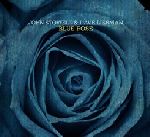 John Stowell and Dave Liebman - Blue Rose
Guitarist John Stowell was a guest artist at several of the Bellarmine University Jazz Guitar Workshops and Concerts, and saxophonist (and more) Dave Liebman has appeared here many times over the years, at the University of Louisville and elsewhere. Together, they have crafted an elegant and warm album of duets featuring their interpretations of material from Duke Ellington (the lovely title track, "Blue Rose"), Wayne Shorter (the lilting and bluesy"Fee-Fi-Fo-Fum") and more. These veteran artists complement each other throughout, not just comping for one another, but truly playing together. They swing on Cole Porter's "Everything I Love" and present an absolutely gorgeous version of Bill Evans' "Time Remebered," featuring Liebman on piano. Jobim's "Until Paisagem" sways gently, while Joe Farrell's "Molten Glass" features Liebman's tenor conversing with Stowell's guitar. For almost an hour, Stowell and Liebman explore quiet, thoughtful music with delicacy and obvious respect for one another.
LOCAL JAZZ CONTACTS
With two now-fifteen-year-old daughters, it's hard to get out as much as I would like to hear music. As a result, picking and choosing which performances to catch sometimes require that I postpone seeing some of the local musicians and singers in order to not miss the one-night-stands from out-of-town artists. Invariably, I feel guilty, so in an effort to assuage my guilt and, more positively, to provide more exposure to our community of great local jazz performers, I am initiating this feature containing website and e-mail contact information. I am only including those artists who have given their permission to me; some have indicated a preference for website listing only; others have only e-mail addresses. If you wish to be included, drop a line to me with your permission and preferences, at mzkjr@yahoo.com. I reserve the right to edit and to exclude those whose connection to jazz is, in my opinion, tenuous; and this feature may end up online if it begins to take up too much space in print.
MIKE TRACY: www.michaeltracy.com, michael.tracy@insightbb.com, saxophonist and teacher Mike Tracy
UNIVERSITY OF LOUISVILLE JAZZ PROGRAM: www.jazz.louisville.edu
BOBBY FALK: www.myspace.com/bobbyfalk, drummer and composer Bobby Falk;
WALKER & KAYS: www.walkerandkays.com, singer Jeanette Kays and guitarist Greg Walker;
JENNIFER LAULETTA: www.jenniferlauletta.com, singer Jennifer Lauletta;
JEFF SHERMAN: jeff.sherman@insightbb.com, guitarist Jeff Sherman;
RON JONES: www.ronjonesquartet.com, rjmusic@ronjonesquartet.com, saxophonist Ron Jones;
STEVE CREWS: www.jazzcrews.com, jazzcat@iglou.com, pianist Steve Crews.
CODA
1) I am always interested in your comments. Contact me at mzkjr@yahoo.com.