December 2013 Articles
Cover Story
Paul Moffett
Features
Eddy Metal
Columns
Paul Moffett
Sue O'Neil
Martin Z. Kasdan Jr.
Eddy Metal
Blogs
Got Shows?
Send Them To Us
Bookmark Louisville Music News.net with these handy
social bookmarking tools:
Available RSS Feeds
- Top Picks
- Today's Music
- Editor's Blog
- Articles
Add Louisville Music News' RSS Feed to Your Yahoo!

Issue: December 2013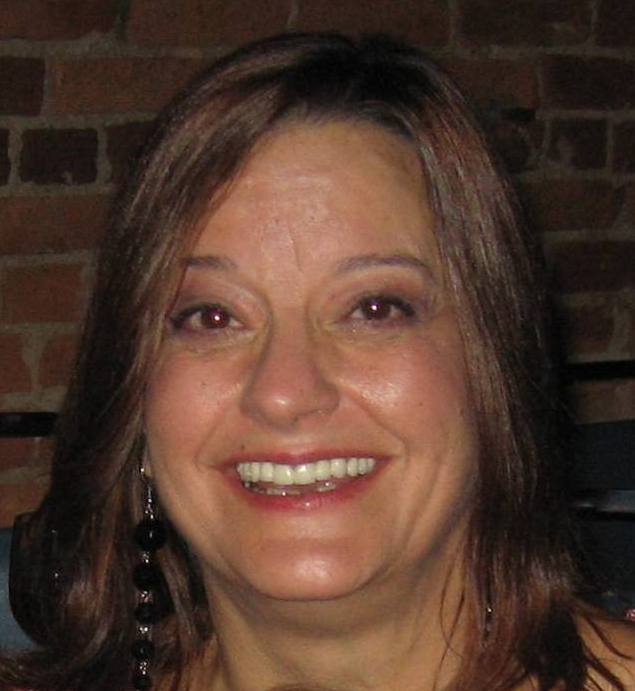 I've Got A Mind To Ramble
The Unsung Heroes For The Blues
The Louisville Blues Community has been rocked recently by the news that two of our most valued and revered Blues Men, Joey Gillispie and Byron Davies, are seriously ill. Since that revelation and the treatments and surgeries that followed, I have witnessed a community literally unite with love, prayers and determination to see our friends through their battles and help out any way possible.
To answer the call, so to speak, there have been three very successful benefits organized and executed to date and yet another planned for December 8 at Stevie Ray's.
Countless bands have given their time and talent to raise money to help our comrades get through the tough times ahead and there are still musicians and their bands waiting in the wings willing to keep on giving.
Thank the good Lord there are a core group of people who are willing to organize, set up, work the door, run the bands on and off the stage, work the raffles, and when all is said and done, clean up. Not a small accomplishment when you are running anywhere from 6 to 9 bands through a venue as well as all the other things that go on at these events.
Yes, I am speaking of the unsung heroes at these events, those volunteers that give up their time and unbounded energy to pull off one of these events. It appears to me that it is pretty much the same group of friends that show up every time and work behind the scenes to make sure things move along seamlessly.
After watching these people ply their skills with smiles on their faces and love of the music in their hearts, I thought it would be a good time to find out what makes them tick.
So, I invited them over to my house to talk over chili, wine and pumpkin bread. It was a hilariously fun evening of discovery for me as we sat around my kitchen table laughing and trading parochial school horror stories. We discovered quickly that we were all recovering Catholics with various degrees of scrapes and bruises acquired from the iron rulers of the nuns who taught us. These discoveries formed an immediate impermeable bond among us.
I posed one question to the group and explained that I would like for them to respond individually. So I fired up the old cassette recorder and asked the question, "What is it that motivates you to show up time after time and work these events?"
I will begin with Gary Sampson, President of the Kentuckiana Blues Society and the hard-working force whose leadership has bought the Blues Society to a whole new level.
Gary started attending Blues Society meetings somewhere in 2002/03. He quickly rose through the ranks from Board member to President. He took on the job hesitantly, stating that he would do it for one year. After that year had passed and after a positive evaluation from the Board, he shocked the Blues Society by telling them that he would give them nine more years.
Somewhere at the 4-5 year mark Gary quit his job at UPS and threw himself into the volunteer work full time. Gary never fails to give credit to his wife Jill for encouraging him to quit his job and do something he liked.
Gary stated that he moved back to Louisville from Chicago with the attitude that no one in Louisville could show him the Blues because he had lived in Chicago. He soon learned that there was a load of talent on the Louisville Blues scene and a vibrant Blues Society, so he was hooked.
Once free to sink time and energy into the Blues Society, Gary set some goals to make sure that the Blues Society was hitting on all cylinders and that membership increased. He stated that membership is at an all-time high of 549 members. His goal is to get 837 members before his work is done. When asked why the number 837, he stated that the number represents 1 tenth of 1 percent of the population of Louisville and there is no reason in the world why that number cannot be reached.
Gary has subsequently become involved with the MERF Board and is also with Crescent Hill Radio, both nonprofit organizations. He states that he found a career with being involved in these nonprofit organizations more fulfilling than any paid job he ever had.
One of Gary's goals was to send the Kentuckiana Blues Society competition winners to the International Blues Competition in Memphis without having to pay anything out of pocket for the trip. They have been sending entries in every category, which requires multiple competitions and multiple benefits to raise money for the winners. He spearheads the entire operation with the help of Board Members and volunteers, typically the same wonderful people each time.
Gary's leadership has been second to none as he has set goals and worked tirelessly to achieve them. He does it because he loves making things happen and he loves the music.
The next time you run into Gary shake his hand and thank him for being a wonderful leader and an amazing unsung hero.
Cheryl Jaggers is a force to be reckoned with. She is smart, driven and not afraid to blaze her own trail and work tirelessly to make things happen. I admire her tenacity and her capacity to love and help people out when they need it the most.
Cheryl has worked hard organizing three benefits and is planning yet another one on December 8 at Stevie Ray's to help raise more money for Byron and Joey.
When asked what her motivation was for organizing these benefits and raising money to help people out, she spoke hesitantly, saying that her first motivation was to try to get all the old hippies back together by organizing the Hippie Reunion. Any money raised at the first one would go to benefit the Hogans Fountain TeePee.
While the second annual Hippie Reunion benefit was being planned, she got the news about Joey and Byron, so it was decided to raise money for these guys to help them through some tough times.
Even though the event was a roaring success, she realized that it wasn't a drop in the bucket for what these guys and their families were facing so she organized two more.
Cheryl was quick to say that she could not have pulled off these benefits alone. She was quick to give credit to the volunteers that work the benefits and to say that the musicians are always there ready to give. Even though she is not willing to take a lot of credit, she did most of the heavy lifting when it came to pulling everything together.
Why does she help? Because that is what she does. She has been helping people out through tough times for years.
The next time you see Cheryl, give her a hug and tell her how lucky we are to have her as part of our community.
Susie Gentry is another unsung hero that is always working these benefits. She is the one at the door taking your donation, she's the one walking the floor selling 50/ 50's and selling you tickets to place in the raffle buckets.
When posed with the question what motivates her, she interjected that her motivation comes from a personal place.
Susie has single-handedly raised her children and employed whatever means available to keep her household together and her family fed. As a single mom, she has had to turn to charitable organizations for help in the past when times got tough.
Working benefits for the Kentuckiana Blues Society and lately for Joey and Byron is a labor of love for Susie because she loves the music as well as a way of giving back for the help she received over the years.
Again, the next time you see Susie give her a hug and thank her for her contribution.
Natalie Carter has dedicated many years to the Kentuckiana Blues Society as she has served on the Board as Membership Director and Newsletter Editor since 2000. She works quietly in the background and tries not to be noticed but you can always find her working the door and doing whatever needs to be done at Blues Society functions and benefits.
She said that it has always been about the music for her. She credits her grandmother for teaching her to appreciate music. At four years old, her grandmother put her in charge of the record player, which was a tall order for a child that age but she was the oldest and this was an important job. This was the beginning of her love for music and she added that "Cotton Fields" was her first favorite song.
Natalie recalls that no other music feels like the Blues; it is her music and that is the attraction for her.
A direct quote from Natalie, "I have been richly rewarded with like-minded, like-hearted friends that I would never have been lucky enough to find had it not been for my love of the Blues! Love you all so much!"
So, the next time you see Natalie, thank her and show her some love for her dedication to the Blues.
I would be remiss if I did not mention Nelson and Chris Grube. I did not interview them but they certainly deserve recognition and thanks for their work and dedication to the Blues. I can't recall ever going to a Blues event that they weren't there manning a booth or working in some capacity.
Thank you all so much. I think I can speak for all of the bands and musicians that play the Blues - your dedication and hard work is the reason we have such a vibrant music community and the reason why we musicians do what we do.
Peace Love and the Blues.