February 2017 Articles
Cover Story
Paul Moffett
Columns
Keith Clements
Eddy Metal
Eddy Metal
Blogs
Got Shows?
Send Them To Us
Bookmark Louisville Music News.net with these handy
social bookmarking tools:
Available RSS Feeds
- Top Picks
- Today's Music
- Editor's Blog
- Articles
Add Louisville Music News' RSS Feed to Your Yahoo!

Issue: February 2017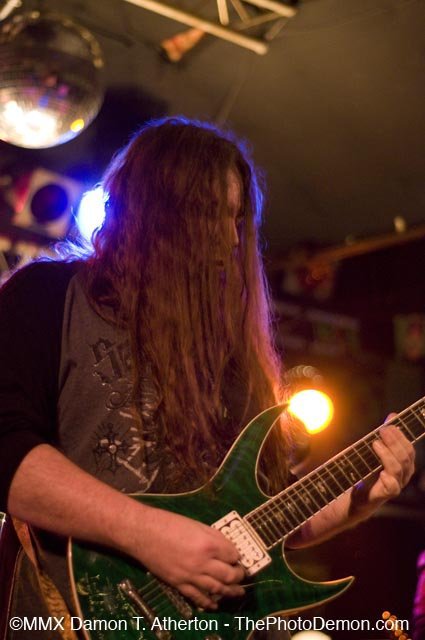 News From the Pit
Howdy folks! I hope you peeps are enjoying this crazy ass weather. I was out yesterday with a tee shirt on! Late January in a tee shirt! WTF? I'm not complaining mind you, it's just a little odd. In a good way!
I've been getting out to some shows recently and I've been having a blast doing so! I just wuuuuuuv adventures! And no one attacks an adventure like muah! A packed house at Breaking Benjamin and Pop Evil, and some good ole fashioned local metal at a new club called The Cure Lounge (Review Below), and the cover band Bottoms Up at Diamond Pub in Saint Matthews, where some wild chick was trying veeeery hard to seduce me. It almost worked, but luckily for me I have tremendous will power! Otherwise god knows what I could have been sucked into! A dirty Holland Tunnel? A sloppy mayonnaise jar? A bug infested swamp? Too scary to contemplate. How many guys could resist cute dysfunctional women flashing their nether regions at you?! I am proud of myself:)
There are a ton of concerts coming our way this year so get ready! Iron Maiden in Nashville (I gotta see this!). Def Leppard and Poison (Poison not so much). I plan on having a sweet 2017, Playing AND attending shows! It's what I love. Music is life!
Times have gotten kinda shitty for our scene though. The New Vintage is no more, and also the Monkey Wrench recently closed, and the demolition of Phoenix Hill Tavern (f**king sad) is complete, so we are running out of venues at an alarming rate. And why don't Expo 5 have killer shows like they did a few years back?? I saw some sweet shows there! And there were good crowds too! I don't understand that. It just f**king stopped! I hate to see our once great scene suffer like this.
We just gotta build her back up again! Never give up! I'll quit playing music when I'm dead. There will be plenty of time to rest then.
There are tons of new local music to check out, recorded music by VAMT, Despite The Fallen (sounds excellent), Creature Of Exile (super-brutal!) and Borkar, and live videos on our LMN LIVE local feature below! So keep those CD's and videos coming!
P. S.: Oh yeah. I've noticed a serious change for the worse on social networks. Incredibly stupid haggling and arguing over politics! Please quit posting negative political crap on social media. It has gotten very annoying. I've never seen so much as lately! Geez. So much hate and stupid negative comments and harsh words over something neither person can do anything about. Friendships crumble. It's just bad bad karma. I'm just trying to ignore the bullshit till this passes over. But to those who revel in the hate.
The election is OVER! We have a new president. Like him or not he is in there for at least four years, so deal with it! Wishing him to fail is like hoping a boat you are traveling on SINKS, over shark infested waters. Grow up.
Peace.
The Metal Grapevine
Iron Maiden Coming To Nashville On June 13:
Ooooooh yeah!! Sweet ass sweet!
This one is a must-see. Everyone is raving about attending this show! It's at the Bridgestone Arena. I reviewed The Scorpions and Ratt there several years back and it's a great place to see a show! I had a blast and the staff was super cool to us here at Louisville Music News. So hopefully I will be heading down that way come June to see some Maiden once again. I already saw them twice before, once in Columbus Ohio, and once in Noblesville IN. I'm ready for number three! Who is opening? I don't know, but I hope its someone good, like Metal Church. TIP: You might want to get your tickets A.S.A.P., because peeps are talking about this one already and it will surely attract fans from several hundred miles in all directions from Nashville! So don't wait. Secure your tickets.
Def Leppard, Poison Coming To Kfc Yum! Center On April 24:
I never was a Poison fan, but I do like me some Def Leppard. They are amazing in concert! I love the duo guitar work by Vivian Campbell and Phil Collen. It's mind blowing!! So I'm going to try to review this one.
Breaking Benjamin Review W/ Pics By Michael Deinlein:
First off I want to thank my buddy Michael Deinlein for letting LMN use his pics. I took some as always, but Mike is just a better photographer than I am. And he knows cameras way better, too. It's not about who gets what credit to me! It's about who gets the best pic. What's best for the review! I'm going to get some camera lessons from this cat soon! Thanks Mike! Whatta guy. What a fun night! It was a short short show, but it was still good. Hell, I was home by 10:45. The place was packed. It was hot. It was miserable trying to maneuver around that moo. If you had to pee, fuhgetaboutit. You were shit outta luck unless you were an MMA fighter in a bad mood. I love the Mercury Ballroom, I just wish the bathrooms were in the front, so when its super crowded you don't have to scrap just to get to pee. But it was still worth it.
The opening band Wilson (from Detroit) was pretty good! I really wanted to open for BB, but it wasn;t to be. Wilson was pretty darn good, though! It's semi-heavy melodic hard rock with metal parts that were nice. The vocals weren't bad either. They had a good stage presence, were very energetic and were very tight as a unit. These were all pro players. Lead guitarist Jason Spencer was tearing it up! Very impressive all around. It's something the heavier music fans and the lighter rock fans could both enjoy. A happy medium. They did a cover of AC/DC's "Back In Black" that sounded good. His vocals suited that song. I enjoyed watching Wilson (I know, dumb name, I keep thinking of Tom Hank's bloody soccer ball buddy) rock out and would do so again.
Breaking Benjamin came on thunderous applause to a sold out show. Sold out in mere hours I was told. There would be no-laid back acoustic guitar rantings tonight. It was all out electric. The music, the crowd, the people, it was a rockin' atmosphere for sure!
They came on to "So Cold," which is one of my faves. Going straight for the throat! No games. No horseplay. Cool. The vocals were a little low in the mix and I overheard a few concertgoers moaning about it. It was kinda hard to hear vocals all night really. But there was a reason behind this. I found out vocalist Benjamin Burnley had been sick and his vocals were not quite up to par. So low vocals were a partial problem fix, that and having the band sing more helped. But the band did great covering for ol' Ben, as they sang their arses off. The guitarist (Keith Wallen) with the white fro especially, he sounded awesome live on vocals. The stage setup was pretty plain. They had some smoke cannons set up that looked cool in action. BB likes it dark onstage I've noticed, so it's kinda hard to get good pics.
They did a very cool medley of music like the "Imperial March" from Star Wars (soooo cool!), "Smells Like Teen Spirit" by Nirvana (ugh I hate Nirvana!), Pantera's "Walk", and Metallica's "Sad But True." Then they played a bunch of of BB classics like "Polyamorous," "Ashes Of Eden," "Believe," "Never Again," "Breath," "Failure," "I Will Not Bow" and lastly "The Diary Of Jane."
It was a pretty fast set. Benjamin must of not been feeling well still. At least he toughed it out and got through the show. Being the singer and being sick is a MF! Trust me I know. When I was a singer, I used to get bronchitis often, and I used to tough it out too. Never cancel! Ever.
This was so much better than the acoustic set they did last year. Breaking Benjamin is an electric band, no doubt. The subtleties and layering and feeling of the music is pure emotion, and it is that emotion which has fueled this band to become what they have, superstars! The crowd sang along to almost every word of the popular songs! The band was tight, and sounded great, except for the slightly low vocals. But even with that, it was still an awesome concert. I liked how they play the same amp as one of the amps that my band plays Live: the EVH III.
Benjamin Burnley has gotten himself some good bandmates, even though I've heard people say he kicked out the original members over bullshit. Well, maybe they were druggies, or unreliable. Maybe he had to get rid of them! Believe me, I know how that goes! One fly in the ointment can phuck up the whole jar. You gotta do what you gotta do! Fortunately, he made some good decisions and these guys work and play well with one another, so it worked out for everyone! The highlights for me were "So Cold," "The Imperial March," "I Will Not Bow" and The Diary Of Jane." Good stuff!
They were great at Louder Than Life, but I really like these more intimate settings like The Mercury Ballroom. It's just better. Thanks to The Merc for bringing such a sweet show here. Keep up the great work! It's safe to say that everyone had a great time.
Here is some of the opening band Wilson. They were good!
Pop Evil Review W/ Pics By Michael Deinlein:
I've reviewed Pop Evil numerous times. And they always jam. These guys are talented and can really work a crowd. And on this cold January night at the Mercury Ballroom, they made no exception. I like the energy and especially the females who come out to see Pop Evil. They are a dedicated, horny bunch.
I think I like the earlier version of Pop Evil a little better though. But they have come a long way and I congratulate them on their success. They have definitely made a name for themselves. They played a nice long set, and these guys really love their fans. You can really tell. Vocalist Leigh Kakaty goes on and on about how much they appreciate every single fan. And he really does try hard to sing the best he can. He doesn't slack like many singers do. Hell, he even breaks out the acoustic on a song or two! Talk about multi-talented. Bassist Matt DiRito was all over the place, flopping his hair at the girls in his Eighties kinda way. I think that guy loves his hair more than I love mine! The newer guitarist Nick Fuelling did well again, and it seems he is getting better and better with each show. No complaints about the drums or rhythm guitar. Perfect! Like I said, I've reviewed these guys probably six times since they first started playing in Kentucky. They are great dudes. Down to earth. Humble. This band has an Eighties vibe that I like. It's the fun of it. The comraderie. The party atmosphere! Echoes from a distant fun time, if you will. The music isn't really Eighties but there are some elements abound in Pop Evil that I cannot point out, that lend a hand to my Eighties comment. It's just good clean rock n' roll!
They opened with "Trenches," "Goodbye My Friend," "Last Man Standing" and played a nice long set, with the highlights being "Deal With the Devil," "Monster You Made," "100 In A 55" and they did a triple encore of "Torn To Pieces," "Beautiful" and the final song "Footsteps."
The crowd was nice, but I expected it to be a little more packed.
But it was after Christmas and I'm sure peeps were broke as hell. I know I was!
Thanks to The Mercury Ballroom for the great show!
Amon Amarth And Goatwhore Coming To The Merc May 20:
Coming soon! Vikings! European big bearded long-haired tattooed Caucasian mofo's rocking out on guitar and growling/spitting into the mic! And opening the show is a family favorite! A wholesome and disreputable staple of today's music generation – Goatwhore! Sounds like a scorching hot, get slammed in the pit, kinda metal show which only the hardiest of the metal elite attend. Battle axes and maces must be checked in at the door! This might sell out, get your tickets! Raaaaarrrrrggghhhh!!!!!
Flaw Currently Out West On "Righteous Vendetta" Tour:
The guys are waaaay out West as we speak on the "Rightous Vendetta" Tour. And they will be heading back this way down south, then northeast, then northwest. They will be busy till mid March with this tour. I heard they had some trouble with the new bassist quitting, but that problem has been resolved for now! Hopefully they will have a secured lineup very soon so that that does not put a monkey wrench in their tour plans. The best of luck to our hometown guys out on the road!
Despite The Fallen's New Music:
Wow! This sounds amazing! Killer vocals and songwriting. These guys recorded at Earlygrayce Studios. Thats who I only want to record with these days, since Jordan Haynes did such a good job on my bands album too! Excellent guys! I will post another next month too.
Kevin Davidson, Get Well Soon, My Friend:
Everyone knows Kevin Davidson, drummer for Grindstone, 13th Level, Carribou, Tater Salad, Seth and many others!!! Kevin has been rocking this scene for over 30 years. Kevin had a heart attack a few weeks back, and actually died, but the docs brought him back from the abyss and he is currently recovering. For a while there he was in a coma, and it was unclear whether he would survive such a bad heart attack, but he is a stubborn mofo, and fought death and kicked his ass. Way to go Kev! Kevin is the best drummer I have ever jammed with, by far. Hopefully he will be rocking again soon! Props to his wife Jennifer for being there for him 200%!! He has a long rough road ahead of him back to full recovery, but he can do it! The the signs as of now are very positive! Thank god.
Get well soon my old friend. Love ya!
Timmy Flaherty's New Stuff:
Well, here it is! Tim's new solo stuff. Everyone knows Tim from Hot Action Cop, Chigger, E-Flat, Underwater, etc, etc. Tim has had his hand in many a project in Louisville. This guy is badass on guitar! Him and his wife are good people too. Check out his new stuff.
Fatal Step Lineup Changes:
The band Fatal Step has parted ways with singer Mike Barnes. It was a mutual decision and they parted as good friends, which is always good. The band is now working with Kingslayer vocalist Christopher Leone and says "We are very honored to have Christpoher Leone on board. He's an amazing talent and we're very much looking forward to letting everyone hear what we have in the works."
This band is amazing! And as much as I admired Mr Barnes' metal vocals, I think Mr Leone joining is going to be equally awesome as well! That is already saying a lot of Mr Leone. I can't wait to hear it! I've included some live Fatal Step below. Enjoy!
Creature Of Exile Teaser:
Here is a lil' teaser for Creature Of Exile's (from Danville, KY) new full length album coming out on February 24th. On a funny note, there is a female here, and she say's it sounds like a devil screaming. She almost peed on my bed it scared her so much. And she said that chicks will definitely not like this music. Ha! That means it's an indication that it's most likely pretty good metal then! She probably likes Nickelback.
Borkar CD Review:
Rahul Borkar (formerly of Breckinridge) has a new project out, and they just put out an album. The band is called Borkar. I'm gonna review a few songs. This first song is called "Masquerade." It starts out with a cool muted heavy tasteful riff. There is some power here already. I'm really digging the riffs. Very catchy and hooky. The layering of the riffs work well. The vocals sound like typical Rahul, but somehow more mature and wizened. This song rocks! I'm impressed. It's a lil' heavier than most of Rahul's music he has done that I have heard. It works well. Killer sound quality too. Wow. Rahul recorded his tracks at home and sent them off to a producer/engineer. He did a great job with Rahul's voice and the sweet effects on them. Perfect. I always thought Rahul has one of those sweet boy band type voices that make chicks squirm in their seats! And now the is Jedi master at that art. No longer is Rahul a padawan. And the packaging of the CD looks sweet! It looks like a doctor's prescription pad! Creative and cool! Two thumbs up. And this first song is sick. I'd say Rahul will be back rocking in no time. I know he has missed playing out a lot. "My Home" is an acoustic endeavor turned hard rock ballad. Now this sounds like old-school Rahul a la Nova Red. The chorus is an odd thing. Punchy. Full. Melodic. New. Refreshing. I like it. This song is almost like a damn orchestra. There is an awful lot going on in this tune, especially the chorus, but it works well and is not too much.
The chorus is kinda wild though. LSD acid trip to Willy Wonka's factory fun. There is a heavy breakdown in mid-song. The heavier guitar sounds kinda robotic here, but it also works. This song is art, and I think Rahul painted a good piece with this song. It's a pretty rock ballad with alternative trippy parts and tons of feeling a nice singing. And he does sing! Thank god. Not a lot of local singers grab my attention these days, but Rahul delivered the goods here and this is a great release so far. Both of these songs! Rahul is clearly back, and in fine form. Good job dude!
Check out "Masquerade."
Reiview Of The Cure Lounge And Darkening, Stout, Hellfire Militia:
Before I got there, I figured The Cure Lounge was another little shithole dive, but I was wrong. That place has something now! Attitude. Charisma. A new life of its own.
The club's booking agent calls it the "CBGB's of Louisville." I liked that.
It used to be called Club 21 way back in the day. And back then it was a slaughterhouse. Drunken rednecks and thugs and criminals frequented the place and gave it a really bad rep. I wouldn't have gone in there for anything! And at one point, I lived across the street from it, in that top apartment! But now things have changed and it's a cool little rocking underground club. The owner Alison Freels is very cool and so are the bartenders. I asked Alison what she was going for with The Cure Lounge, and she replied "The Cure Lounge is an "everyone" dive bar and venue. We are built around The Arts. We strive to keep the local music scene heard and seen by all. Along with local live music, we use our space to showcase all types of local and touring artists. We have a monthly night time, convention style market, "Market for Mischief"...Louis-villain Vendorz, which are a bunch of artists selling their work. We have a lot of performing arts shows....drag queen and king shows, burlesque, circus side show acts, Kalishnakov's Clowns, DJ's spinning awesome dance parties, weekly stand-up comedy shows, and more. The Cure Lounge is very "PUNK", meaning anything and everything goes down, inside these walls. We welcome everyone, except assholes who are just looking to fight. Come check us out.... I always say, The Cure is not owned by just me. There is a handful of locals that work hard to help create and execute shows, events, fundraisers, etc. It's totally everyone's bar! We're misunderstood by some. However, once you get it, you will totally love it."
Like most smaller bars, I was scared to hear what the PA would be like. The sound wasn't near as bad as I thought it would be, and they hard-cored the place up a bit, painted it black, put up some cool decorations and couches, and made it look pretty cool. A far cry from Club 21 days! I went there to check out some good people in the scene's bands! I was overdue to to see Steve Dougdales new band Stout, and I wanted to see the new Cuban metal band Darkening, too! And of course the headliners Hellfire Militia. I ended up having a sweet time. There are very positive vibes at this new venue.
Stout is a new band featuring Steven Mcdougale Jr on drums (this is one cool cat. he supports other local bands and has no ego or holier than thou attitude. I wish there were more louevil peeps like this guy!), Chris Gravel on vocals, Jason Cheatam on guitars, and Al Oliver on bass.
Stout is thrash groove metal in my opinion. But not so technical that all gets lost with so many bands intent on playing as hard to play stuff as possible. It's not about how hard/technical it is to play, its about groove and feel. And this new band seems to have both of those things going for them. I like the groove and rhythms they were cranking out. Great drum beats. Guitarist Jason Cheatam has some punchy catchy riffage! But I'm not a big fan of his amp he uses, and it doesn't really do his rockin' riffs justice. He needs a full on tube amp for riffs that chunky! It wasn't horrible, I just needed a bit more clarity and balls. And the bass tone could have been a lil' better as well, but I'm sure they will fix all that and be seriously killin' it before long. After all, they are just getting going! The music is good, but you gotta have top notch gear to bring out the best in your music. Too many times have I seen musicians screw themselves musically by not investing in proper gear. I've seen amazing guitarists with crap gear, and it destroyed their sound completely. But top gear is expensive, I know. And not everyone can afford it. It took me forever to build up the arsenal I have. And so much money you don't even want to know! But I did like Stout quite a bit and want to hear more. Some rockin' musicians. Vocalist Chris Gravel did well running around like a madman. You could tell he was happy to be onstage once again. Stout has the goods. Check them out!
Darkening is made up of Oscar Pita on guitar, Jordany Perez on drums, Todd Hawkins on bass, and Ernesto Rivera on vocals. Three of these guys are from Cuba. Maybe it is just that fact, that makes these metalheads just a little bit different in their musical style. Whatever it is, I'm digging the music! It's creative, it's dark, it's heavy. And they have keyboards! Mariela Pita is sitting in on the keys these days. I was looking forward to seeing them live and it was pretty darn good. Oscar Pita's style is refreshing and creative. Good guitar tone too! He has his shit together. The drummer Mr Perez was killin' it, too. I'm not too big on all growl vocals, but Ernesto's vocals fit the music well and he seems to be quite the frontman. Dude has charisma and was an appreciative fella. The crowd seemed to love the guy. The keyboards of Mariela Pita were cool, and added something substantial to the music. These guys n' gals have something there, and should do well. I want to see them again soon! Check out the video I took of them below.
And of course Hellfire Militia killed. Duh.
These MF'ers are on another level of awesome these days. Watching Jeff Toy's machine gun fire precise riffage or Todd Conn's violent attack on his bass are awe inspiring. Each one of these dudes is an artist whom has honed their craft over the decades. Wicked.
All in all I had a great time at a new venue that holds much promise!
Vamt's Brand New New Jams Teaser:
Here is the first single "The Greatest Lie" off of VAMT's recent recording at Sneak Attack Studios in Lexington. Enjoy! I'll let you know when they release the whole album!
Year Of The Gun Lineup Change:
After a year of jamming with us, Guitarist Kris Walls has decided to part ways with YOTG to pursue other musical interests. We wish him the best. YOTG is currently working with a new guitarist. Nothing is set in stone just yet, because we are going to make 100% sure he is the right guy before we officially invite him to join! But it's looking very very positive! He has already added very cool stuff, reminiscent of earlier original YOTG, in a matter of two weeks. Dude is a lead guitarist, too. He used to play guitar for Trust Divided. As you all know, I was forced to do leads when our former lead guitarist flaked out, so it will be great to have a true lead guitarist back in the mix. I did my best, but I'm more of a rhythm guitarist than anything. We should know by February Edition if he is the guy for the job. YOTG will see you peeps soon! We are looking forward to a great 2017.
Rock On The Range Lineup Announced:
Unbelievably I have never been to this big event in Columbus Ohio! But this lineup sounds pretty cool. I may have to venture up north for a few days. Hmmmnnnn. If it's anything like Louder Than Life, I'm down, and it sure looks like it. I'll review and photograph the mofo. Metallica, fresh off their brand new 'return to real metal' album headlines! Korn! Deftones. Soundgarden. Volbeat. Primus. The Offspring, Seether, Chevelle, Bush, Alter Bridge, Papa Roach and a bunch of other more commercial radio friendly bands. Before you get mad, chill. Yes, there is a slew of heavier bands too, like Whitechapel, The Amity Affliction, Amon Amarth, Zakk Sabbath, Gojira, In Flames, Suicide Silence, Dillinger Escape Plan and many more heavies, too many to list. You can see this sweet event on May 19/20/21. Three days of music. That would be a physical challenge for my old ass, but I'm sure I can hang. Just got to make sure I'm off work for a few days after the show. So there it is. Look it up and see all the bands listed and ticket prices.
Diamond Pub Saint Matthews Review:
I had never been to Diamond Pub in Saint Matthews before, but a friend was playing there so I decided to go check it out. I grew up in that area kinda (Lyndon) so I know all about St Matthews and it's peeps. Back in the day it used to be kinda stuck up and snooty, that's why I usually don't hang out that way, but apparently times have changed and Diamond Pub is now right up my alley. No longer are the peeps in Saint Matthews stuck up. Well, at least at Diamond Pub, anyways! I had a fun time watching my buddies band Bottoms Up play to a packed crowd. I'll tell you what though, There are tons of women out there at Diamond Pub!! Geez. It was ridiculous. Super hot women, too! There were several checking me out. One even went out of her way to let me know "I was In" if I wanted so. This chick, who looked like Harley Quinn's older slightly dysfunctional sister was flirting with me big-time, and even pulled up her short short skirt and flashed me her vagina when I looked her way once. Wow! A vagina flashing in Saint Matthews! Times have changed! She was cute, this chick, but she simply wasn't for me! I'm good to go. My buddies band Bottoms Up, a new cover band, was rocking out though and had the crowd pretty worked up. Look out for Bottoms Up coming to a club near you! I posted a video below of them playing some Guns N' Roses, check it out! Justin Slaughter can really nail those Slash solos!
Steve Martin And Martin Short Coming:
Saturday, March 18 at Louisville Palace! Yeah yeah, I know, it's not music. Too frikkin' bad! I'll write what I want! Anyways, how can anyone not like actor/comedian Steve Martin? Saturday Night Live: The Jerk, Planes Trains and Automobiles! Great movies. Or Martin Short for that matter. Steve is a frikkin' legend, and Martin Short is funny too! I loved him in that movie Clifford. Funny stuff. Be sure to see this show! It will probably sell out so get those tickets now!
Tesla Coming To Louisville Palace:
Eighties rockers Tesla will be at Louisville Palace on Sunday February 12. I love these guys! Great band, and good down to earth people. I've interviewed them and they are very nice. Attend this show, it's a must see!!
LMN's Bad Humor Report – Granny Fronted Hardcore Band, Grindmother:
You asked for it, you got it!! Granny metal! Check out Grindmother.
Musician Of The Month, Bassist Reuben Sandoval:
I can't think of a better recipient of this title. Reuben has been rocking out the bass guitar in this city for decades. In the Ozzy tribute Crazy Train mostly. Be sure to read his Feature in this months LMN.
Some Kind Of Saint News:
Louisville alt rockers Some Kind Of Saint have a new album coming out soon! I'll post a track when I get it. But in the meantime you can hear them on Hippyhead's show on February 2, doing some acoustic songs!
Louisville Music News Live!!!
Send me those live Youtube videos and maybe I'll hook you up.
LMN Live: Fatal Step:
This band is awesome! Any band that can pull off "Painkiller" is a band I definitely like. Ha! Read about the recent change in Fatal Step's singers above!
LMN Live: Darkening:
Here is that Cuban metal band from louisville I was telling you about!
LMN Live: Lethean:
Wow! This sounds badass. Great job guys.
LMN Live: Bottoms Up:
These guys are a new cover band that is good unwholesome fun! Check em out playing some Guns N' Roses.
LMN Live: Zu Deimos:
Check out this rockin' band from Greensburg Ky. Good stuff.
LMN Live: Pazuzu:
I know absolutely nothing about these guys, except for that they sound good, and that the drummer is a hella nice guy! Check out Pazuzu!
Upcoming Shows
3rd Street Dive
Saturday, February 18 – 100 Proof Mojo.
Boneheadz Pub
Saturday, February 4 – Tameless.
Brewskee's
Friday, February 24 – Louie's Bday, Bash- featuring Zeroking, Untold Rellik and Jason William Allen. 8 P.M.
The Cure Lounge
Friday, February 10 – Emo Nite w/ Duncan Cherry.
Sunday, February 26 – Keep Louisville Loud Vinyl Swap Meet - Sick Velvet, Jet Black Orchid and Jimmy And The Two Toned Leg Benders. Noon – 10 P.M.
Diamond Pub Saint Matthews
February 4 – Naked Garden. 9 P.M.
Friday, February 11 Bottoms Up.
Diamond Concert Hall
Thursday, March 23 – Amorphis w/ Swallow The Sun. 8 P.M. $22-$60
Saturday, April 1 – Spring Breakdown w/ Verses, Gallifrey Falls, Despite The Fallen, A Rumor Of War, You Won't Feel A Thing, The Devil Among Us and Stout. 7 P.M.$10
Green Lantern Bar (Lexington Ky)
Friday, February 24 – Theories Of The Apocalypse, Left To The Wolves, Creature Of Exile and Detainees. 8 P.M. 21 + $5.
Magbar
Friday, February 3 – VAMT, Artwork For The Blind, Astrum and Stout. 9 P.M.
Spectators Bar And Grill
Friday, February 11 – Hollowpoint.
Saturday, April 22 – Hollowpoint.
Spinnellis Downtown
Sunday, February 12 – Better Than Salem, A Day Late, Aeve's, For The Fire, Blind Feline and Evelyn Drive. 6 P.M. $8
Third Street Dive
Saturday, February 4 – Lurker At The Threshold, Hellfire Militia, Artwork For The Blind and ZU Deimos. 9 P.M.
Tim Faulkner Gallery
Friday, February 17 – Juke Joint Revival, Banshee Child and Emme And The Sound.
TK999's Pub
Saturday, March 25 – Hollowpoint.
Trixie's
Friday, March 31 – Incursion, Lurker At The Threshold, Luther, Hellfire Militia. $10. 8 P.M.
Union Station
Saturday, March 4 – Oblivion Myth w/ All But Dead, Manic Methed and Adaptize.
Wicks On Baxter
Saturday, February 3 – 100 Proof Mojo. 9 P.M.
Friday, February 24 – Unleashed. 9 P.M.
Saturday, February 25 – Naked Garden. 9 P.M.
Saturday, March 11 – (St Paddy's Day Parade) 9 P.M.