October 1991 Articles
Cover Story
Jean Metcalfe
Features
Jean Metcalfe
Paul Moffett
Cary Stemle
Columns
Berk Bryant
Paul Moffett
Earl Meyers
CD Reviews
Paul Moffett
Patrick Fitzgerald
William Brents
William Brents
Randy Davidson
Bob Bahr
Performance Reviews
Eric N. Shrewsberry
Jean Metcalfe
William Brents
Paul E. Girard
Ronnie Dee
Keith Clements
Bob Bahr
Patrick Fitzgerald
Leonard January
Interviews
Henry C. Mayer
Calendar
Staff
News Item
Staff
Kelly Hadley
Preview
Bob Bahr
Errata
Staff
LASC
Staff
Diana Black
Jean Metcalfe
Paul Moffett
Ronnie Dee
Blogs
Got Shows?
Send Them To Us
Bookmark Louisville Music News.net with these handy
social bookmarking tools:
Available RSS Feeds
- Top Picks
- Today's Music
- Editor's Blog
- Articles
Add Louisville Music News' RSS Feed to Your Yahoo!

Issue`: October 1991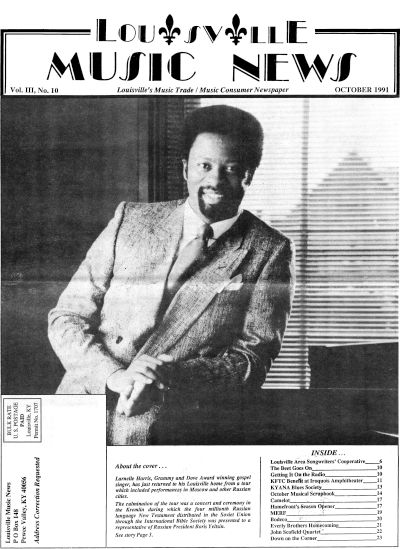 Let me tell you about....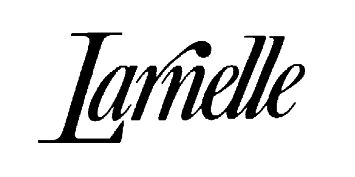 By Jean Metcalfe
"It was one of the most exciting things I've done in a long time," Larnelle Harris said in an interview from his Louisville home just one day after returning from his trip to Russia.
"Of course ... that excitement ... was heightened when it seemed as if we might not get to go."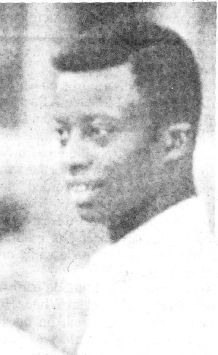 Young Larnelle Harris, 1969-1970
"When the [Communist] coup came about [in mid August] -- and we all watched that with great anticipation -- and yet as the coup went on, as the whole world knows, it didn't carry the signs of a very serious event in terms of people getting killed and people taking over. But it did push things over the edge, I believe, in terms of just the people speaking out.
"And so when I got there ... I was so excited to be there, and then to be able to say what we really went over there to say. We really didn't have any hidden agendas as far as the government is concerned.
"We have no answers other than we want to see things going in the same direction as they are going, but to admonish to the people not only to reach after political freedom and liberties and rights, individually, but also to include in their whole rebuilding process a real knowledge of the Lord Jesus Christ in their hearts. So I say we were very excited to be a part of that."
"And I tell you, there were evidences that the message took."
"The first night we did a concert in Tallinn, Estonia ... the church was full, it was packed. If their fire marshals had worked like ours they would have completely emptied the building. And an old guy came up, right in the middle of my song, and put his arm around my neck and spoke some Russian words. And though I didn't understand the exact words that he was saying, the look in his eyes -- [there were] tears in his eyes -- and he was caressing my neck. It was [his way of showing] that he appreciated us being there and caring."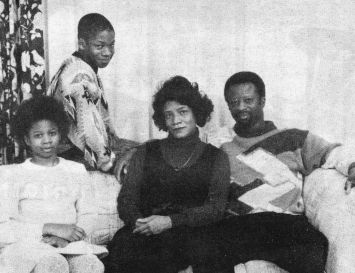 At home in Louisville: Teresa, Lonnie Mitzy, and Larnelle Harris
At various times during tour performances Larnelle would bring the translator close to his side to interpret the words of his songs as he sang them, but most of the time the audience was just given in advance a brief explanation of what each song was going to be about.
"And ... music is such a powerful tool that it translates," Larnelle said. "It moves across those boundaries. So if I tell them I'm going to talk about freedom, and I make certain I say the word 'freedom,' and we have it said in Russian, and then I sing the song "Let Freedom Ring," I believe that the feeling of the message that I mean to convey is conveyed. It was evident. ... They get the message."
I asked if the political situation in the Soviet Union had affected their travel plans. Was there talk of canceling the trip?
"No," he answered. "Of course, when the coup came about, those possibilities arose, but the State Department did not cancel visas and actually say, 'Any trips that are planned, unplan them.' We worked straight ahead."
Larnelle and FRIENDS, a quartet of talented young musicians who frequently travel with him, plus the 100-voice Spirit Of America Choir, embarked on the tour in late August that would include concerts in Finland and in Moscow and two other cities in Russia. On September 7 they were to participate in a historic celebration in the Kremlin to mark the presentation of the four millionth Russian language New Testament distributed throughout the Soviet Union in 1991 by many groups working with the International Bible Society.
"We had been handing out Bibles and my new album, [Larnelle Live] ... Psalms, Hymns and Spiritual Songs. We were just handing it out, giving it away to anyone who would take it. And I'll tell you what. It is indeed an exciting thing because I've not seen this before. That you ... have Bibles to hand out, and people mob you to get them.
"In our hotel in Moscow -- I believe they brought over about nine thousand Bibles -- there was a train or some kind of travel station next to our hotel, and in about two hours all those Bibles were gone.
"And I took a couple [Bibles] up to a couple of ladies behind a desk at the hotel and I asked them if they had a Bible. And at first they thought it was a little strange that I might ask. And then I handed them the Bible and pretty soon I saw, one by one ... all the people who worked back there, meandering out ... to get Bibles. They are hungry for it. I've not seen that."
"We handed out four million of 'em," Larnelle said happily.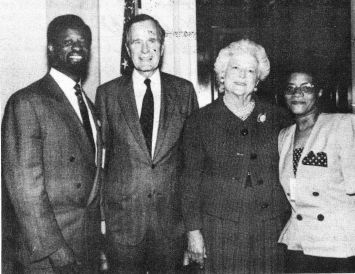 Friends in high places: Larnelle and Mitzy Harris with President and Mrs. Bush at the White House in April of This Year.
I asked about the presentation of the four millionth New Testament to a prominent Soviet official.
"It was to be given away to [Russian President] Boris Yeltsin. And the day before we actually got to Moscow, our bunch, there was an opportunity to do that in front of like 90 million people or something on television as another festival was going on there. And I believe they gave one out to one of the representatives of Boris Yeltsin. And they also did the same thing the next day at a banquet that we sang at, to a representative of Yeltsin. But all together there were four million given out."
Were there other things he'd like to share with us about his trip?
"Well, there have been a lot of questions about the lines and ... how they [the Russian people] are. I found everybody to be just wonderful. I mean they were just fantastic. We had one girl who was sixteen years old who translated for us for a time and she followed us around, and it was just beautiful.
"I saw long lines of people standing in line for food and for whatever. I guess at times it could have been theater tickets, but I doubt it. ... In terms of just what is going on there, there are shortages of things and ... the stuff that we're seeing on the news is indeed true."
I asked if any of the average citizens there attempted to ask them to intercede with our government on their behalf for aid.
"Not the average person that I ran into. The average person that our group encountered was just so thankful that people cared enough to come to encourage them and to join with them in prayer and to just be with them and talk about something that really, from the grass roots level, can make a difference, and that is their Christianity and The Lord Jesus. ... It was more of just a fellowship time for us and for them as well."
Larnelle Harris is a modest man. In our interview he never once mentioned the many awards and honors he has received. And there have indeed been many.
He has garnered five Grammy Awards: Best Gospel Performance by Duo or Group for "More Than Wonderful" with Sandi Patti, 1984; Best Gospel Performance by Duo or Group for "I've Just Seen Jesus" with Sandi Patti, 1986; Best Solo Gospel Performance for "How Excellent Is Thy Name" from I've Just Seen Jesus, 1986; Best Gospel Performance, Male, for The Father Hath Provided, 1988; and Best Gospel Performance, Male, for Larnelle ... Christmas, 1989.
And there have been eight Dove Awards (the Gospel equivalent of a Grammy): Contemporary Black Gospel Album of the Year for Give Me More Love in My Heart, 1981; Male Vocalist of the Year, 1983; Inspirational Black Album of the Year, 1983; Inspirational Album of the Year, 1986; Male Vocalist of the Year, 1986; Songwriter of the Year, 1988; Inspirational Album of the Year for The Father Hath Provided, 1988; and Male Vocalist of the Year, 1988.
Other awards and honors include Religion in Media Award in 1981; Singing News Fan Award for Favorite Black Artist, 1985, 1986 and 1987; Gospel Music News People's Choice Award for Favorite Black Artist, 1986; and Cashbox Award for Contemporary Gospel Single of the Year for "I Can Begin Again," 1989.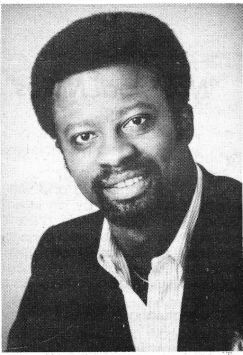 Larnelle Harris
Additionally, the song "How Excellent Is Thy Name," which Larnelle made popular, received a Dove Award for Song of the Year; he was featured vocalist on the title cut for the motion picture "Born Again," which is the life story of Chuck Colson; he has appeared on Nashville Now and Crook & Chase on The Nashville Network; on Live With Regis and Kathie Lee, 700 Club, and performed on Billy Graham Crusades in Amsterdam and England as well as many specials with Reverend Graham from the U.S. and Canada, and others.
He has had many No. 1 hits on Christian charts. "When Praise Demands A Sacrifice," the third single from his current album Larnelle Live ... Psalms, Hymns and Spiritual Songs, had been at the No. 1 position on Christian charts for six consecutive weeks at this writing.
To date Larnelle has recorded eleven albums, and either wrote or co-write 21 of the songs on those albums. At least seven of his radio singles have been No. 1 Christian music chart hits, and Larnelle wrote or co-wrote three of them.
In April of this year Larnelle performed "Mighty Spirit" at a gala White House celebration. The song, a cut on his best-selling LP I Can Begin Again, was selected to be the theme song of the Points of Light Foundation's nationwide campaign. The Foundation was created with the belief that each American can be a "point of light" when they reach out to others in need.
For his contribution to the Points of Light Foundation, Larnelle was given the prestigious Silver Bell Award by the Ad Council at their annual luncheon in New York. The Silver Bell Award is given for distinguished public service, and past recipients include Louis Gossett Jr., Elizabeth McGovern and Helen Hayes.
Following the White House celebration, attended by President and Mrs. Bush, Randy Travis and Secretary of Housing Jack Kemp, Larnelle joined the President and other dignitaries for lunch at the White House.
But Larnelle Harris' family is obviously his proudest achievement. He and his wife Cynthia (Mitzy) have been married for just over twenty years. They have a son, Larnelle (Lonnie) Jr., who is 16, and a daughter, Teresa, who is 12.
The secret to their successful marriage, according to Larnelle, is working hard to keep the relationship alive and growing every day.
"We talk to each other," he says, "and at some point we realized that there was nothing we wouldn't forgive each other for. That's made the difference."
As for keeping the spark in their marriage -- "We make time to spend together, just us, without the kids. We have to remember that it was us at the beginning and it will be us when the kids are grown. And we genuinely like each other, too."
Some of Larnelle's earliest memories are of singing in the choir at his local Baptist church.
"I learned to fight about the time I learned to sing," Larnelle has been quoted as saying. It is not surprising that an eight-year-old boy who sang soprano would want to learn self-defense.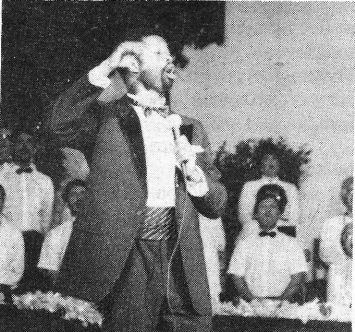 Young Messiah '90. The Valley View Baptist Church choir backed Larnelle Harris's concert at the church on December 16, 1990. Photo by Jean Metcalfe
Larnelle studied piano while he was in grade school, and as a music major in college he learned to play several instruments. But he considers the drums to be his major instrument.
Larnelle wanted to be sure to mention his early piano teacher:
"I studied piano, as every other kid [who took piano lessons] in Danville, Ky., with Miss Georgia Donehy," he laughed.
Larnelle graduated with a Bachelor of Arts in Music Education from Western Kentucky University, and planned to "get involved in the music programs in high schools." He looked at a couple of jobs and had almost decided on the area of the country that he was going to teach in. Larnelle tells the story:
"My old band director in high school [Macauley Arthur] was [later] the superintendent of schools down in the Hopkinsville, Ky., area. He and I had talked ... I had not actually said yes to the position; I was certainly looking at it very strongly, but that never happened. I went on the road and started to play and sing."
The change in plans came about because during the same month that Larnelle graduated from Western, The Spurrlows, a well-known Christian music group founded by Thurlow Spurr, were looking for a drummer. Their bass player told them that he had worked in a group in college that had a great one. The drummer was Larnelle Harris.
The Spurrlows contacted Larnelle and set up an audition. The day before the audition, Larnelle called and said that he had changed his mind. But the man in charge of the group didn't give up; he convinced Larnelle to at least take a look. Smart man. After seeing a Spurrlows concert and spending a few days with them, Larnelle agreed to travel with the group for a year ... as a drummer!
Even though he had been a voice major at Western and had aspirations to be a voice teacher, it was as a drummer that he wanted to make music.
"I spent many hours in a practice room with a drum set, from my sophomore year in high school really, again, thanks to ... Macauley Arthur, who was the band director there at Danville High School ... and he was the guy that [later] was superintendent of the schools ... [in Hopkinsville]. I really wanted to play. Singing was something I was going to teach. [As] a professional musician, I was a drummer. That's the way I thought of it."
During Larnelle's tour with the Spurrlows, they added a song that needed "a certain kind of sound ... and Larnelle was asked if he would give it a try," according to Vicki Spurr in an article in the August-November 1991 issue of the newsletter Larnelle.
"Larnelle began to sing that rendition of 'Oh Happy Day.' As his astonished group members looked on, Larnelle sent that song soaring. Everyone was on their feet when the last note echoed off the walls. God had maneuvered Larnelle to the place He wanted him to be," Ms. Spurr wrote.
"Immediately following the discovery of Larnelle's incredible vocal talent, the group built a special drum riser on rollers with a vocal mike so the whole platform could be pulled out to center stage. Larnelle became a special highlight in the program from that point on."
Ms. Spurr continued:
"Never content to rest on his laurels, Larnelle learned to play saxophone and was promoted to leader and front man for another of Spurr's groups, First Gear (probably the first actual rock gospel band ever assembled)."
It was during the time that Larnelle was touring with the Spurrlows that his fiancee Mitzy Sloan was finishing her degree. She now has a Master's in Special Education and, according to Ms. Spurr, she is well-respected by pupils, parents and her teaching peers.
After she and Larnelle were married, Mitzy traveled with Larnelle for several years until their son Lonnie was born.
Noran Spurr, Larnelle's friend, agent and representative since his first solo concert, said of the talented singer: "I have watched over the years the Lord continually blessing Larnelle in so many ways. I've seen him with many No. 1 songs on the record charts; I've experienced his winning five Grammy Awards and eight Dove Awards, as well as many others too numerous to mention. Through all of this, there is one very important, very crucial thing that has not changed ... the integrity of Larnelle. Every ounce of musical talent Larnelle possesses is matched by his unshakable character.
"Because of his walk with the Lord, his awesome musical ability, his devotion to family and friends, and his never-failing integrity, it has been an honor for me to work for him and with him these past 16 years."
Vicki Spurr summed up in her newsletter article:
"God indeed puts us where He wants us if we make ourselves available and obedient. Larnelle Harris did that. And from behind that set of drums emerged a truly phenomenal talent in a vessel God continues to use today."
Let me share with you another portion of the August-November 1991 newsletter. Larnelle wrote:
"As I recalled the event, it was as though it was happening again. Strangely enough, that's the feeling I get each and every time Miss Mitzy has to listen to the account of my more thrilling musical accomplishments. Oh yes, she's heard this many times. So now its your turn. She's heard how Thomas, Terry, Cecil and I stole the hearts of thousands at our high school talent show ... how the girls screamed and sighed as they listened to the four of us feebly blend our voices, singing one of the many love songs in our repertoire. We really weren't all that surprised at the response of this very sophisticated crowd, because folks always enjoyed our renditions at The Rock Fence ... that most favorite hang-out leading into the housing projects.
"We knew we were destined to be as much in demand as the Jackson 5 (which would have been a little difficult since I don't think they were born yet!).
"Anyway, as my account of this happening is usually the same, aside from a momentary embellishment or two, Miss Mitzy's response is pretty much the same as well. 'Larnelle, we really never forget those most important moments in our lives,' she says.
Larnelle concluded his newsletter article:
"I pray that I never forget the most important first in my life. It was an event that happened long before I was born, yet with me personally in mind. God first loved me and proved it by giving His very best. We must always remember our first love ... Jesus Christ ... and continue to make Him No. 1 in our lives."
I asked Larnelle what he does for relaxation.
"I'm a hacker, in terms of golf. I enjoy getting out, beating up the turf. That's something new, because I just started that about a year or so ago. And I've been involved in amateur radio for a long, long time, and so I have one of those in my car. And my wife's a ham [radio operator], so we sorta enjoy that. And I get to fellowship and talk with a lot of my friends around town ... many of them I have not met. ... But over the radio we get a chance to do that.
"And then, of course, there's spending time with the family. We go out and camp every once in a while, and we've got a little pop-up camper that I hate sleepin' in, but ... it's good to get out with the kids. We've got a little boat we go out in, and they like to ski and stuff ... we try to do things to relax, and mainly those are things with the family."
I asked if there have been discouraging times in his career, along with the many exciting milestones in his career.
"I'm pretty even. ... [In conversations about] going to Russia, people were saying, 'Aren't you excited? Aren't you excited?'
"Well, of course I'm excited. What an opportunity to go, and for the purpose that we were going, but ... I'm pretty even. I don't get too high and I don't get too low. I'm a realist. I believe that if it's going good it will probably continue to go that way for a while, and then it will probably stop. (He laughed.) And if it's going bad it'll probably go that way for a while and then it'll probably stop. So I stay pretty even."
If for some reason he could no longer sing, what would he do?
"You know, I don't know. There are a number of things that I enjoy doing and, of course, teaching is one of them. And as I look at it more and more, I would enjoy the challenge of teaching, especially now because I've ... traveled around the world ... and I know there are some experiences or some things that I believe that I could bring to the classroom to flip that light on. ... It's extremely important that our kids be well-versed and well-rounded educationally but sometimes that happens faster and easier if we can turn that light on, you know ... find the kid's hot button. And I think the more experiences that you've had, the more chances [you have] of doing that. So, actually, you know, that would be good.
"I would really enjoy working in a church ... as a minister of music or something like that. I enjoy putting things together, productions, and I was student director of the concert choir there at Western Kentucky University. I love that kind of stuff. I enjoy that. So that's a possibility."
Do his children have any musical aspirations? I asked.
"On any given day my son wants to be a professional sax player," he laughed. "He's very good. He's a jazz player. Also, over the summer he's been working on a new computer language. He programs computers. ... That's great. Our job is to help them to do whatever they're gonna do. Help do it. Be great at it."
I asked how Larnelle felt about his son's interest in secular music.
"I don't have any problem with jazz and good music. The problem I have musically is when you start to talk ... and you say junk. If you tell my daughter, and everybody else's daughter, that love is from one bed to the next, or that we need to not be patriotic, or that we need to do something negative, or, you know, we need to be strung out on something, or lessons on how to commit suicide, and stuff like that, all that are in these lyrics .... Sometimes the artists say that they don't mean anything, it's all business and it's all fun. And yet we have some kids out there who are very impressionable. It's sorta like writing on a blank slate. I think we need to be very responsible for what we sing and what we say. And sometimes I feel that some of the guys and gals don't do that, and create some havoc and harm that they're not willing to take responsibility for.
"But as long as it's good music and as long as it says something that you can openly support and your conscience allows you to sleep (he laughed) then I'm into it."
I asked his view on the subject of censorship of music, conceding that it is a difficult subject to address.
"It is, because there's so much baggage that goes along with all of 'em. ... I was talking with a lawyer friend of mine this morning," Larnelle related, "and he said he is involved in a case right now where prayer is coming under fire again, because it is offensive to the atheists and some other groups. Well, what if I go to a baseball game or a softball game or a football game and there's not a prayer? Then I can be offended, too. You see? So most of these questions carry so much baggage ... they carry good things and they carry bad things with 'em. ... Over the years I have done my own censorship, I think, because of what I believe, because I'm a Bible-based person. I spend my time trying to figure out what the Bible is saying and what it has to say to me personally. [So] that when something comes up that is contrary to that, then I just don't want to hear it. And I don't listen to it.
"And we've done pretty much that same thing with our kids. I've never said to my son or daughter, you know, necessarily, 'Don't listen to that.' But I've said, 'Listen, you stack that up against what we know is the truth, according to what we believe, and if it doesn't wash, you know what? You probably need to protect yourself from it and not listen to it.'"
"Is there any question that you get tired of answering," I queried.
He laughed heartily and gave a ready answer:
"'Where is Christian music going?' Yeah, I do. That's one. 'What's happening with Christian music?'"
"I wasn't going to ask you that," I assured him. There was more hearty laughter.
I asked about funny or interesting things that had happened during his life that he could share with us.
He mentioned that there is such a story contained in a chapter he contributed to a book titled "What My Parents Did Right." (A check of Family Book Stores and Hawley-Cooke Booksellers did not turn up a copy of the book, but both stores indicated they could order it.)
After a further moment of thought, he related this incident:
"Sometimes ... they [on-site coordinators] will put me in a room to dress by myself [for a performance], and once ... I was dressing in a bridal area, I guess. So, the lady that played the organ in the church, it was her habit, once she was finished, she would always come back there to use the facilities or what not. So I'm back there and she doesn't know it. So she comes runnin' in there, and when she hits the door she's taking stuff off, you know. And I'm thinking 'Oh, God, don't do that ... put that back on.' So we both had a big laugh out of that. But that's probably the closest I've come to that."
"How would you like for our readers to think of Larnelle Harris?" I asked. An articulate man who speaks with conviction, he did not hesitate before answering:
"As a guy who lives in Louisville, Kentucky, and in the state of Kentucky, by choice. We could live anywhere we wanted to, just because of what we do. I'm a Kentuckian through and through. I love this state and try to do as much as I can to put back something, because I feel very fortunate that I've been given a good education here, and my kids, and all of that.
"And that I'm a guy who is, in a lot of ways, just like everybody else, trying to figure out how I can raise my children, how I can keep my marriage together and have that all work positively. And I do that.
"My barometer in doing that may be different than some, and it is first and foremost the Lord Jesus Christ in my heart. I don't say that because I'm trying to preach, I say that because it is a fact. That's who I depend on ... My marriage is built around the whole thought and concept and precepts of Christianity. Raising my kids is built around that. That is my barometer."
On November 7 Larnelle will do a concert for the inmates of the Federal Correctional Institute in Lexington, Ky., sponsored by Prison Fellowship in Louisville.
On November 14 he will be doing a benefit concert for the Arthritis Foundation of Owensboro, Ky.
Because of the success of last year's Young Messiah Tour (an estimated one in every 1,600 people in the U.S. saw one of the concerts, which played in only ten cities), a similar tour has been scheduled for this year.
It was my pleasure to attend one of the 1990 concerts in Louisville on Sunday, December 16, at Valley View Baptist Church. The Christmas-theme concert was a heartwarming experience. The only thing that could possibly have made it more enjoyable was if Larnelle had sung "Friends in High Places," my personal favorite, which is on his I Can Begin Again album on the Benson label.
Although the list of tour cities has not yet been completed, Young Messiah '91 will begin on November 29 and run through December 14.
Additional information concerning Young Messiah '91 can be had by calling (901) 327-0800.
Tags: