January 2015 Articles
Cover Story
Paul Moffett
Features
Eddy Metal
Columns
Mike Suttles
Eddy Metal
Blogs
Got Shows?
Send Them To Us
Bookmark Louisville Music News.net with these handy
social bookmarking tools:
Available RSS Feeds
- Top Picks
- Today's Music
- Editor's Blog
- Articles
Add Louisville Music News' RSS Feed to Your Yahoo!

Issue: January 2015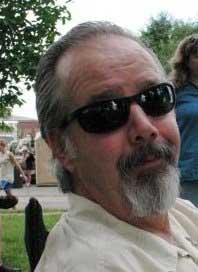 I've Got A Mind To Ramble
Chicago Meets Hill Country
God Willing: Mississippi Adam Riggle Band
Sometimes you hear an album (record, CD, download, whatever) and its infectious beat stays with you, gets etched in your brain. God Willing, the recent release by Mississippi Adam Riggle Band, is definitely one of those. It's the Hill Country sound and it's early '50s Chicago blues rolled into one and the result is gritty, rough, down-in-the-alley blues. Riggle told me, "I wasn't trying to put out anything over-produced, shiny, slick. I wanted to make it reflective of my personal self, of what I play, the blues I'm about." He went on to say, "it's what was wrapped up inside of me, whether it was a Hill Country song or Chicago Blues, it is a feeling I was trying to get across."
The album consists of eleven songs that showcase Riggle's exceptional guitar playing backed by a rhythm section of James Warfield on bass guitar and Lenny Popp on drums. Brick Marlin rounds out the lineup with harmonica that perfectly intertwines with the guitar.
2nd & Main" leads off the album. The song is an ode to the now defunct Zena's Bar that for years showcased Louisville's blues bands and players. Marlin's harp stands out along with Riggle's slide guitar each weaving in and out of the other.
Take a Walk With Me" is an up-tempo straight from the early blues of Muddy Waters. Riggle's slide playing echoes Muddy's slide work of the Fifties and early Sixties. I asked Adam about Muddy's influence. "Yes, he was huge to me. I think he was the only one at that time playing that type of electric guitar, that slide. It just gets me. I heard what he did and then I took it and put my own thing to it."
Went Up To The Mountain" is the first of two songs that have the Hill Country kind of slow, crawling beat. It's eerie and spooky, like something you'd hear as theme music for a noir movie or show. As throughout most of the album Riggle's slide playing raises the hair on your arms. "God Willing" fits into this mode as well. The title song opens with an acoustic slide and an African drum that play off each other. A deep, resonate electric slide begins about a minute in as a counter to the acoustic. The song's final two minutes belongs to the electric slide as some of the darkest, moodiest you'll ever hear.
Lenny Popp's brush playing on the drums is the highlight on "Worried Blues, Lonely Blues". This was a song the band wasn't sure how it should sound. Popp suggested the brushes and it fits perfectly. I normally listen to the rhythm section to see if it works like you would expect it to, filling in the bottom giving that steady foundation for the song. The brushes elevate this song to a higher level.
It's So Hard," "Birds Singing in the Morning" and "SSC Blues" are fantastic examples of what constitutes the best thing about North Mississippi Hill Country Blues. All three songs have the polyrhythmic beat you hear from that genre and Riggle's guitar playing is superb. His work on "It's So Hard" has a tone I've rarely heard other players achieve. Close your eyes and it's a Saturday night in a juke joint with the likes of R. L. Burnside and Big Jack Johnson. Riggle offered this on Johnson. "Big Jack Johnson and The Jelly Roll Kings, man. That album they recorded live was the real deal. A huge influence on me."
Most who hear this album would say that "Feel Like Tomorrow" is an aberration and doesn't belong here. They would be as wrong as can be. It is a stark recording of just Riggle playing banjo and singing. The banjo played a huge part in early formation of the blues in Mississippi, the music of which originated in Africa, where the banjo was invented. "Feel Like Tomorrow" is a cross between old timey Kentucky banjo picking and the blues.
Sadie Sadie Married Lady" also includes the banjo and adds a violin (played by Sara Boggs) in conjunction with dark guitar sounds. It reminds me of a funeral dirge; stark, moody, atmospheric. Riggle says, "for me this song is Blind Willie McTell meets Tom Waits." Waits is one of the biggest influences on Riggle's production of this album. "I tried to capture Waits' sound as much as I could on every song."
My personal favorite on the album is "Piece of Mine". The slide playing is as good as I've ever heard. The vocals and guitar mesh like they are one and the back beat pushes Riggle to play his guitar like his life depended on it.
God Willing is the kind of album we rarely hear these days. I would venture a guess that on first listen the majority of blues fans would not appreciate its subtle layers of sound, the rhythmic feel, it's heartfelt honesty. They wouldn't get enough of that flashy guitar they are so accustomed to. That would be a damn shame. This is real blues music. The kind that has a feeling of pain, love lost and darkness buoyed by hope and rebirth. This is it. This is the word.
Note: God Willing can be purchased at most of the download services, at CD Baby, going to the Facebook page of the band or the best way, go out and check them playing live.