November 2014 Articles
Cover Story
Paul Moffett
Features
Eddy Metal
Columns
Sue O'Neil
Martin Z. Kasdan Jr.
Eddy Metal
Blogs
Got Shows?
Send Them To Us
Bookmark Louisville Music News.net with these handy
social bookmarking tools:
Available RSS Feeds
- Top Picks
- Today's Music
- Editor's Blog
- Articles
Add Louisville Music News' RSS Feed to Your Yahoo!

Issue: November 2014

Jazzin'
PRELUDE:
For the first time since beginning this column a dozen years ago, I just got overwhelmed and didn't have time for October. And, um, November is real late, too. Apologies to all. Happy 16th Birthday to my daughters, Leah and Lauren, who reached that magic age in October. A few words about LEO Weekly might seem apropos here. When the new owners and management took over, sadly some staff was let go, and other key editorial folks, including my longtime editor there, Peter Berkowitz, soon left. If you followed these developments, you may know that some freelancers chose not to write for the new management. I gave the situation a great deal of thought before making any decision. Ultimately, I decided that my leaving would likely result in even less jazz coverage than is currently available locally; a few trusted folks encouraged me to stay for this very reason, so I did. I'm pleased to see the new people continuing to support jazz; I didn't take that as a given upfront. And here we jolly well are.
RECENT CONCERTS
JD Allen/Brandon Coleman GAMMA at Dreamland
On Friday, September 19, JD Allen and Brandon Coleman teamed up as GAMMA, with Peter Gemus and Tom Buckley on bass and drums, respectively. Before they began, a diverse group of musicians (including Keenan Lawler and Jacob Gotlib) and a singer performed as the Dreamland Improvisation Company, weaving together disparate strands of electronics, guitars, percussion and voice. GAMMA performed some of the material from Allen's latest release, Bloom (Savant, www.jazzdepot.com/savant.html), beginning with the title track, which reminded me of some of John Coltrane's work with Rashied Ali. Next was a song entitled "Gamma," a Coleman composition, which also brought out some of Allen's inner Trane. "Sirahans" (?) Featured great soloing over a fairly simple riff. Coleman's "Abacus" closed the too-short (approximately 40 minutes) set, starting in a slow groove, with brushes and bass, before the tempo quickened for the solos. With Allen on a New York-based label, I was intrigued to learn that he's in Cincinnati now, and that he and Coleman play together regularly there. Here's hoping for a return engagement and a full set.
Jazz at Lincoln Center Orchestra with Wynton Marsalis at the Kentucky Center
In a season otherwise short on jazz, the Kentucky Center brought back the Jazz at Lincoln Center Orchestra with Wynton Marsalis for a concert on October 1. This concert featured music from Thelonious Monk and Art Blakey, with arrangements by various JLCO members. The band opened with a revved-up version of Monk's "Green Chimneys," with hot tenor work by Walter Blanding. A mambo, entitled "Two Threes Adventure" (presumably for the clave rhythm) was next, followed by a fast interlude by Marsalis, "Nozz-Moe-King." Monk's seldom heard ballad "Ugly Beauty" was gorgeous, and allowed each musician brief solo space. Moving on to the Art Blakey songbook, the JLCO pulled out a Ted Nash arrangement of Hank Mobley's "Hank's Symphony," utilizing great dynamics. After intermission, "Epistrophy," a classic Monk composition arranged by trombonist Chris Crenshaw, was followed by Benny Golson's composition (for Blakey), "Along Came Betty," with excellent alto by Sherman Irby. Nash's "A Tryst with Destiny" was a movement from his "Presidential Suite," followed by a sweet "It's Not Easy Being Green," arranged by drummer Ali Jackson and sung by trombonist Vincent Gardner. Wayne Shorter's composition for Blakey, "Free for All," closed the second set, with an especially impassioned solo by former Blakey trumpeter Marsalis. Throughout the concert, I was impressed by the feel of the combo-within-big-band feel of JLCO.
Briefly Noted: Rahim AlHaj and Leo Kottke at the Clifton Center
Thanks to the Clifton Center for continuing to bring a remarkably diverse lineup to town. I profiled oud player Rahim AlHaj in LEO (www.leoweekly.com/music/rahim-alhaj-clifton-center), and did a StaffPick for Leo Kottke (an e-interview wasn't returned in time for publication; http://leoweekly.com/ae/staffpicks-262).
Rahim AlHaj played to an audience seated in a semicircle on stage, sometimes playing solo, sometimes in duet with percussionist Issa Malluf. There were quite a few in the audience who joined AlHaj singing on some traditional Iranian songs. Many of the pieces were originals, including "The Second Baghdad," composed following the bombing of that city. There were times when his playing reminded me of mini-ragas.
Leo Kottke was his usual quirky self; although I hadn't seen him for probably about four decades, his live recordings capture his excellent playing and his skewed commentary. Jazz fans in the packed house appreciated his opening monologue about London's Ronnie Scott (with later references to Charlie Byrd), following which he sang one of his best-known songs, Tom T. Hall's "Pamela Brown." Much of his concert showcased his instrumental work, with Kottke switching between his six and twelve-string guitars. Duane Allman's "Little Martha" was exquisite, and his too-brief encore of his own "Vaseline Machine Gun" showed that Kottke can still rev it up.
NRBQ at Jim Porter's
My interview with Louisville native and last remaining original NRBQ member Terry Adams was in LEO at http://leoweekly.com/music/talking-worlds-greatest-bar-band. This was the first time I had seen the new NRBQ lineup, but when the band opened with Sun Ra's "We Travel the Spaceways," followed soon after by The Sultans' "You Got Me Going," I knew it would be a night to remember. As anticipated, the crowd was full of old friends. The band added the current version of the Whole Wheat Horns for several pieces, including a hard-swinging "Take the 'A' Train." They closed their 2-hour set with Carl Perkins' "Get Rhythm," and proceeded to play a half-hour encore after that.
ON THE HORIZON
Dick Sisto and Jeremy Allen at the Clifton Center
Vibraphonist Dick Sisto returns to the Clifton Center, 2117 Payne St., Sunday, November 16 for a concert with bassist Jeremy Allen. My interview with Sisto, with more details on the upcoming performance, is at http://www.leoweekly.com/music/unspoken-bond-dick-sisto-and-jeremy-allen. Venue information is at www.cliftoncenter.org.
SELECTED CLUB AND OTHER LISTINGS
The Laughing Derby at The Comedy Caravan , 1250 Bardstown Road, Louisville, KY 40204, 502-459-0022, http://laughingderby.com. The Don Krekel Orchestra will continue its gigs there on third Monday of each month, which this month will be November 17. Also, the club will now offer a menu of sandwiches, salads and more. I've heard rumors that there may be more jazz events; if any of you have specifics, please contact me. Please contact the club for any post-deadline information.
The Nachbar (969 Charles Street, 502-637-4377, www.myspace.com/thenachbar)features "Nachbar Jazz" on Wednesdays, with Jacob Duncan . Check the club for updates or changes. The club also has a Facebook page with occasional updates.
HAPPY 20 th ANNIVERSARY To The Jazz Kitchen (5377 N College Ave., Indianapolis, IN 46220; phone: 317-253-4900; www.thejazzkitchen.com), presents nightly offerings of local and regional jazz; check the website for the full schedule and updates. A road trip might be advised for: The Jason Marsalis Vibes Quartet , November 16; Fareed Haque/Tony Monaco CD Release Party , November 28-29; Larry Carlton , Dec 3; The Bad Plus , December 13. Other shows may be added, so check the site.
Please sign up for updated local jazz listings: The Louisville Jazz Society provides weekly e-mail updates for local jazz happenings. Be sure to sign up for the e-mail "Louisville Jazz Society's "Jazz Insider" at www.louisvillejazz.org. A monthly calendar of local jazz events is at the Louisville Jazz Society's website: http://louisvillejazz.org/calendar. It is both impossible for me to try to provide complete listings here, and it would be duplicative of the weekly listings in the Courier-Journal and LEO and the Louisville Music News monthly music listings, www.louisvillemusicnews.net.
EIGHTH NOTES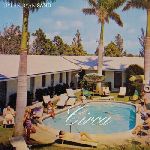 Dylan Ryan/Sand< - Circa
If you didn't check the credits, you might think this was a guitarist-led band, with forays into fusion and instrumental rock. However, Dylan Ryan plays drums and composed all but one of the ten songs here, the exception being Keith Jarrett's "Mortgage On My Soul," which sounds like an homage to Jimi Hendrix. If you are looking for a Wes Montgomery-style trio, look elsewhere. However, if the electric music of folks such as Nels Cline, John Scofield, or Jeff Beck is your cup of tea, drink deep here. Ryan, with guitarist Timothy Young and bassist Devin Hoff, creates fuzzed-out bliss. A highlight is the transition from the moody, atmospheric "Slow Sculpture" to the kicking, almost Ventures-style "Low Fell." I'll bet a live show would be a treat. PS: I wrote this before belatedly realizing this band was gigging at Dreamland (Sunday, November 9). They played an unfortunately short (40-minutes) but energizing set, with songs from this and their first album, also on Cuneiform.
Paul Bollenback - Portraits in Space and Time
Paul Bollenback Portraits in Space and Time (Mayimba Jazz, mayimbamusic.com, paulbollenback.com)
On his latest release, guitarist Paul Bollenback is joined by his regular trio, bassist Joseph Lepore and drummer Rogerio Boccato. Together, they offer a generous 78 minutes of music which seeks to evoke the feeling of the group's live performances, "going from song to song with all the segues improvised on the spot" (brief cover note from Bollenback). Most of the songs are Bollenback originals, with three short collaborations. "Calling the Spirits" opens the disc with an invocational, Gabor-Szabo-like piece, which transitions to "Homecoming," a long, upbeat workout with an air of mystery. Bollenback switches between acoustic and electric guitars, with "Sunset" being a prime example of his Latin acoustic work. They close the album with an in-the-pocket blues, "Swingin' at Capones," having taken the listener through a thoroughly enjoyable and eclectic set.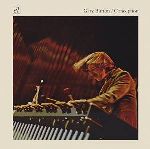 Gary Burton -Conception
Gary Burton Conception (cherryred.co.uk)
Those of you who know me, either personally or through my writing (or both), know that vibraphonist Gary Burton and saxophonist Charles Lloyd were the first two jazz artists whose works I purchased, way back in 1968. As big a fan as I am of Burton, until now I had never really heard any of his albums prior to the first Gary Burton Quartet album with Larry Coryell, Duster. British label Cherry Red Records recently released Burton's first two albums as a leader, New Vibe Man in Town (1961) and Who Is Gary Burton?(1962). They are packaged with two other early recordings, Hank Garland's Jazz Winds From a New Direction (1960) and Subtle Swing (also 1960), plus The Nashville All-Stars' After the Riot at Newport (1960), plus additional cuts from the era including the hit single "Last Date (Floyd Cramer, with Burton accompanying). As arranged on the two CDs, the albums are not in chronological order. New Vibe Man captures Burton at age 18, leading a trio with Gene Cherico on bass and Joe Morello on drums. Opening with a rollicking "Joy Spring," Burton establishes his credentials notwithstanding his youth. The rest of the pieces on this album are also covers, ranging from a lovely "Over the Rainbow" to Blue Mitchell's blues "Sir John," opened by Cherico and followed by Morello's superb brushwork. Who Is finds Burton in a little big band setting, with veterans Clark Terry, Bob Brookmeyer, Phil Woods, Tommy Flanagan, with Morello returning, and others. Within the larger ensemble, Burton does more comping, and has fewer extended solos. Jazz Winds, Subtle Swing and Newport feature a superb crew of Nashville cats (plus Morello on some tracks), and include two rare Burton compositions, the swinging waltz entitled "Three-Four, The Blues" (co-written with Garland) and the ballad "Rainy Afternoon." These early recordings sound remarkably good, and even now, more than five decades later, clearly show that Burton was a major force even before his groundbreaking Quartet work.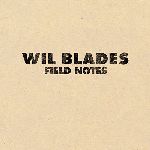 Wil Blades - Field Notes
Wil Blades Field Notes (The Royal Potato Family, royalpotatofamily.com)
Guitarist Jeff Parker and drummer Simon Lott join organist Wil Blades for an enjoyable survey of organ trio styles. "Intro/Miller's Time" demonstrates thorough grounding in old school organ funk. "Chrome" is a ballad with a backbeat; "Dewey" (for Miles Dewey Davis) sets up a slow groove for Parker's edgy guitar. "Addis" could have been an outtake from a JBs session, while "Parks 'n' Wreck" takes the funky blues into space. "Forgetful" stretches out slowly, while the final two pieces, "Red Lanterns Are Blue" and "I Get the Blues When It Rains" evoke, respectively, a soulful 1970s vibe (think Stevie Wonder and EW&F) and, um, blues as played for a roller rink. Blades has earned the endorsement of B-3 master Dr. Lonnie Smith, and if you weren't previously familiar with Blades, this set would be a great introduction.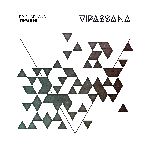 Eric Harland's Voyager - Vipassana
Eric Harland's Voyager
Any drummer who can both succeed Jack DeJohnette in the new Charles Lloyd Quartet, and match beats with Zakir Hussain in Lloyd's Sangam Trio, has my immediate respect and admiration. Harland has been a first call drummer for many others, playing in Dave Holland's Prism, the SF Jazz Collective, and more. Vipassana is his second album as a leader, and showcases his command of both composition and styles besides that of modern jazz. He's joined by Taylor Eigsti on piano, Julian Lage or Nir Felder on guitars, Chris Turner on vocals, Walter Smith III on tenor sax, and Harish Raghavan on acoustic and electric bass. Multiple layers of voices command attention from the beginning of the first song, "Relax," with a soft R&B feel. Next up is the upbeat and ringing "Raghavan," named for its composer, followed by a beat-heavy "Passana." Harland employs hip-hop beats in "VI," finding common ground between it and jazz. And so it goes; while much of this music clearly relates to modern concepts of jazz, there is much here which is less easily categorized as such. There is a unity of purpose here, even without a unified stylistic approach. If you are looking for post-Blakey hard bop with the drummer trading fours, look elsewhere. However, if you are open to joining Harland as he stretches the boundaries of jazz, Vipassana is well worth your attention.
LOCAL JAZZ CONTACTS
With two now-sixteen-year-old daughters, it's hard to get out as much as I would like to hear music. As a result, picking and choosing which performances to catch sometimes require that I postpone seeing some of the local musicians and singers in order to not miss the one-night-stands from out-of-town artists. Invariably, I feel guilty, so in an effort to assuage my guilt and, more positively, to provide more exposure to our community of great local jazz performers, I am initiating this feature containing website and e-mail contact information. I am only including those artists who have given their permission to me; some have indicated a preference for website listing only; others have only e-mail addresses. If you wish to be included, drop a line to me with your permission and preferences, at mzkjr@yahoo.com. I reserve the right to edit and to exclude those whose connection to jazz is, in my opinion, tenuous; and this feature may end up online if it begins to take up too much space in print.
MIKE TRACY: www.michaeltracy.com, michael.tracy@insightbb.com, saxophonist and teacher Mike Tracy
UNIVERSITY OF LOUISVILLE JAZZ PROGRAM: www.jazz.louisville.edu
BOBBY FALK: www.myspace.com/bobbyfalk, drummer and composer Bobby Falk;
WALKER & KAYS: www.walkerandkays.com, singer Jeanette Kays and guitarist Greg Walker;
JENNIFER LAULETTA: www.jenniferlauletta.com, singer Jennifer Lauletta;
JEFF SHERMAN: jeff.sherman@insightbb.com, guitarist Jeff Sherman;
RON JONES: www.ronjonesquartet.com, rjmusic@ronjonesquartet.com, saxophonist Ron Jones;
STEVE CREWS: www.jazzcrews.com, jazzcat@iglou.com, pianist Steve Crews.
CODA
1) I am always interested in your comments. Contact me at mzkjr@yahoo.com.