May 2014 Articles
Cover Story
Paul Moffett
Features
Eddy Metal
Columns
Mike Suttles
Martin Z. Kasdan Jr.
Eddy Metal
Blogs
Got Shows?
Send Them To Us
Bookmark Louisville Music News.net with these handy
social bookmarking tools:
Available RSS Feeds
- Top Picks
- Today's Music
- Editor's Blog
- Articles
Add Louisville Music News' RSS Feed to Your Yahoo!

Issue: May 2014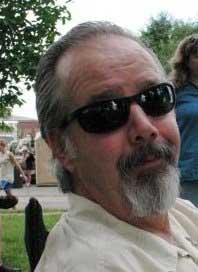 I've Got A Mind To Ramble
From The Hills of Kentucky to the Blues and Beyond: Talking with Nick Stump.
The blues comes in all shapes and forms: West Coast, East Coast, Country, Deep South, Mississippi and the King Daddy of them all, Chicago. Occasionally you'll find the rare treasure of a band that can dabble in quite a few different styles and pull it off as if they were a genre of their own. Kentucky's own Metro Blues All Stars was just that kind of band. One of the driving forces behind the All Stars was guitarist Nick Stump. Recently, I had the great pleasure to talk at length with Nick a little about the All Stars but mostly about his lifetime experiences in music and other stuff as well. When we were done, Nick told me with a laugh, "if something I said comes off not too smart, make me look a little better." He needn't have worried.
Nick Stump was born 65 years ago, an only child, in Hazel Green, Kentucky, in Wolfe County, deep in the hills of Eastern Kentucky. For a time, his dad worked in the oil fields but eventually went to school and became a county agricultural agent. His mom was like most women in those times and in particular that area. a stay-at-home mom responsible for the running of the household. They moved around a bit, also living in Lee and Knott counties.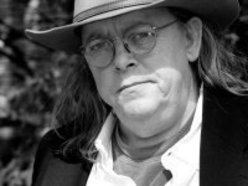 Nick Stump
Nick remembered his first musical influences as singing in church and listening as his mom played the music she loved: opera. To this day, he still listens to it. He also said that like many people at that time, he listened to the radio whenever he could. "You could listen to the Grand Old Opry, you could listen to WLAC out of Nashville. That's where I heard blues and R & B, Johnny Ace and Muddy Waters." He was around eight or nine years old and it grabbed him. He got his first guitar, "a used no-name acoustic with the strings about ¼ inch off the neck" when he was eleven. He then told me the story of how he got his first electric guitar when he was 13. "There was a show on call 'Dialin' for Dollars.' I won $90 on that thing. I bought me a Teisco and cheap little amp and that was it for me."
Stump played in a few bands here and there in high school. After graduating, he landed at UK. This was around 1968. He eventually ended up being drafted in the Air Force and spent a year in Viet Nam as an intelligence analyst. During his time in the service, Stump spent about four years in Texas from San Antonio to San Angelo, from the western part of the state to the eastern. He credits this time to really finding out what the blues and music were about. "I heard all these amazing players. Just fantastic pickers. I knew right then that I wanted to do that when I got out." When I asked him to name some of the musicians, Stump told me, "it wasn't really any big names at that time, just some really good players. I don't know, maybe a few of them became big but at that time, they were just playing bars and clubs."
Once out of the service, Nick returned to Lexington and the music just took off. He was in a band called Morning Bugle Band that played old time bluegrass, some modern country, and a few blues. He also remembered being in what he thought was probably the first iteration of The Saints with Ricky Mason, Dickie Durlauf and Tom Green. "I was probably in with those guys for less than a year. I did most of the singing, that's where I really learned to sing."
Once Nick had left The Saints, he and Frank Schapp formed a duo, playing in clubs around town. One night they were playing in a club named Down the Hatch. Harmonica player Rodney Hatfield was walking by, looked in the window then decided to come in. He sat in with them and that was the first inkling of The Metro Blues All Stars. Soon thereafter, they added a rhythm section and Metro was born. This was around 1981. The band played around Lexington and Louisville quite often. They were the house band at Lynagh's for a couple years. Personally I can remember seeing them at various clubs in Louisville and they always packed the house.
I asked Nick about being out on the road, as the band did some extensive touring. "We played out on the road in a lot of places. Up and down the East Coast, Florida, I-75 we got to know. We did the Midwest. Cincinnati, Indianapolis, Chicago, Milwaukee. And we weren't traveling in buses. No, man, we were traveling in vans and Cadillacs for weeks at a time." Seeing as how being in close quarters can be hard at its best, I asked him how the band got along. "You have to remember that we were all old friends for a long time. Even before we played in this band. We always were able to get along, very agreeable. I didn't want to play in a band that argued all the time. Wasn't worth it. Luckily we got along real good." I asked Nick if there was one particular road trip that stood out, so he told me the story of going to Lake Tahoe:
"We were playing Phoenix Hill and this guy, the manager of Wayne Newton who was in town to buy Arabian horses, came in and heard us and asked us if we wanted to come out there to play. We said okay but really didn't think anything would come of it. Well, he called me a couple times, sent me something in the mail and I just ignored it. Finally he called and asked me if we wanted to come out and make some money. I finally listened. We thought we'd go out there and play some small bar or club. Well, we drive in looking around and there on the marquee for Harrah's is listed The Smothers Brothers, Engelbert Humperdinck and The Metro Blues All Stars. Damn, it was pretty cool. It was a great experience. I remember they had real cheap champagne so we drank a lot of that, gambled, partied, had a good time."
The All Stars stayed together through around 1995, then played sporadically up to 2002. With the band's split, there were times when Stump felt lost as to what to do. That's when his wife, Bonnie McCafferty (an excellent writer in her own right), suggested he should try to write a screenplay. Nick said that he had no idea how to begin, so he went and actually bought a book "How to Write a Screenplay" and dug in. He began with trying his hand at writing one from Lee Smith's "Saving Grace." As it goes in the world of writing or music someone saw it, told someone, who told someone else and things started happening. Nick eventually landed in Los Angeles where he worked for three years writing. Even though he didn't have any of his initial things used, it was a great experience.
I asked if he was still writing. "I'm still doing essays, some fiction. I've scored some smaller films and documentaries. I've sold about four scripts, three to independents. I've had several of these things air on PBS." One of the ones he mentioned in particular. "One Payback from Poverty," aired on CNN. He has also written for michaelmoore.com and worked for a political candidate in Virginia. One piece that he's really proud of is a story about a friend of his who got killed in DaNang in 1969. In the story he mentioned a guy who was with him when he got killed. Just recently, a member of his family read the story, contacted Stump and asked if he could put them in contact with his friend's family. He was able to do that. As we talked about the story, I swear I could feel Stump's pride coming right through the phone.
Sometime around these days Nick began to get out and play music again. His band played the Louisville Blues and BBQ and Garvin Gate festivals. He had begun recording an album at Big Stone Gap Recording in Virginia. Then Bonnie got very ill and Nick spent the majority of his time taking care of her and let the music be. Bonnie was in the hospital or a long-term care facility for months. She was finally able to go home after spending time at Kosair where they "worked miracles" with her. This was in late 2012. Not long after she became ill again. She didn't want to go back in the hospital but wanted to spend the rest of her days at home. Bonnie McCafferty died in February of 2013.
Life has a way of coming full circle. In Nick Stump's case, that's exactly what has happened. He has moved back to Lexington. He has revived The Nick Stump Band and is playing around from time to time (in particular at Natasha's in Lexington) with the plans of maybe doing it some more. "We're playing old blues, some originals and doing it the way I've done it all along." Stump has written on his Reverb Nation page that it is "rocking, hillbilly Blues." Sounds damn familiar.
At the end of our conversation, I asked him if there was anything I left out he wanted to talk about. "You could mention my kids. Now that I live in Lexington I have been hanging out with my son, Brian. He's a very talented contractor. He's probably tired of his dad calling him to come over to fix everything! He's got three daughters and that's the best part of moving back to Lexington. My daughter Maria Stamper is a DJ and a dance music producer who has gone international, has a record company in England and is a resident artist at a club in Chicago. She goes by the name of Black Madonna. I'm really proud of her, too."
Nick seems at peace with where he's at. He's back doing what he has loved to do almost his entire life and that's playing music. He's writing. His relationship with his kids is going strong. Nick Stump is a true blues treasure, one of which it's getting harder to find these days. But much more than that, Nick is one of the finest, down to earth individuals I've ever known.