April 2014 Articles
Cover Story
Paul Moffett
Features
Eddy Metal
Columns
Sue O'Neil
Martin Z. Kasdan Jr.
Eddy Metal
Blogs
Got Shows?
Send Them To Us
Bookmark Louisville Music News.net with these handy
social bookmarking tools:
Available RSS Feeds
- Top Picks
- Today's Music
- Editor's Blog
- Articles
Add Louisville Music News' RSS Feed to Your Yahoo!

Issue: April 2014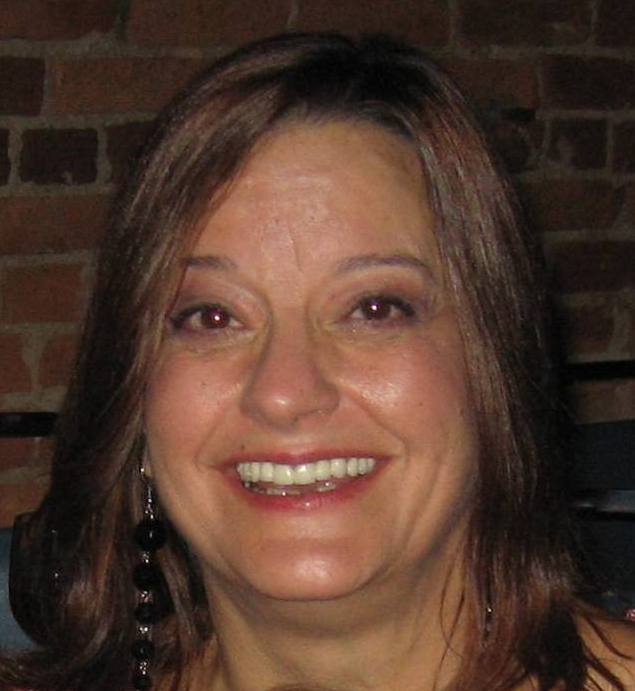 I've Got A Mind To Ramble
2014 Stevie Ray's Hall of Fame Inductees
This is the 7th year that Stevie Ray's Blues Bar has hosted a fundraiser to benefit the No Kill Shelter of Louisville. Each year, a couple of months before the event, they place ballots around the bar and on all of the tables, so patrons can vote their favorite musician into the Stevie Ray's Hall of Fame. The winners of the vote are celebrated at this benefit and a painting of their likenesses is unveiled and proudly placed on the Hall of Fame wall, along with the previous years' inductees.
This year the fans have spoken for drummer Mike Alger and guitarist John Hawkins. Both men are extremely talented, dedicated to their music and very deserving of the honor of being recognized by their fans and colleagues.
As luck would have it, this was perfect timing for the subject of this month's article and an opportunity for me to learn more about two musicians whom I have admired for as many years as I have known them.
I met Mike Alger while he was playing drums for Kessler's Friends in 1978 and later had the pleasure of gigging with him in the same band for a while. Lately we have been having great fun jamming on Thursday nights at Stevie Ray's at the Thursday Night Throw Down.
We sat down at the kitchen table to talk about his career as a drummer and he told me that he began playing drums at the age of 14. He has played for many Louisville bands as well as national acts.
Mike started playing in bands in high school but had a little trouble remembering with whom he first played. The band Wild Blue Yonder came to mind with Doug Cook and Rocky McClure.
Out of high school, he played in rock and variety bands and traveled with Louisville-based Leslie's Motel . Once that ran its course, he performed with a string of bands, including; Puddin Foot , Kessler's Friends , and then Steve Ferguson & The Humanitarians.
Mike later settled in with Mike Lunsford and played country music for seven years, where he says he really learned how to play his instrument. He describes country music as being a good genre for honing your skills because of the dynamics. Lunsford had steady gigs, so it really helped, playing night after night.
Mike then traveled out West with a band gigging in clubs and playing on the rodeo circuit. He described the situation: they would begin playing when the roughrider came out of the gate and would stop playing when the rider fell off his mount. Mike says he made a lot of money doing that. Glad the money was good because I can't imagine playing in eight-second - or usually shorter - intervals.
While working with Alan Rhody in Nashville, Mike had the opportunity to perform on TV with the Nashville Network. He then played the Grand Ole Opry with Ed Bruce a couple of times and traveled with him.
Returning to Louisville, Mike performed around town with various local bands, finally landing with Tim Krekel and staying with him for 10 years. Mike speaks of these years with reverence and fondness and said that before he left his home today he told his sister that he wished Tim was here so he could give him some pointers. We agreed that Tim was probably there in spirit, since he called on him.
Mike did not hesitate to say that Tim was by far his favorite musical comrade. Mike was grateful that he had the opportunity to say goodbye to Tim, visiting him two days before he passed. He said Tim urged him to "keep playin' them drums" and Mike thanked Tim for everything because he learned so much from him and enjoyed writing and playing music with him.
Currently, Mike is working most with Mike Lynch and John Burgard, gigging in the Louisville area with one of the tightest rhythm sections around, backing local luminaries like Amy Schweitzer Johnson on Thursday nights at Stevie Rays and regional acts like Boscoe France when he traveled to town for a benefit.
This same rhythm section backed Rick Cain, of The KingBees, and won the honor of representing The Kentuckiana Blues Society in Memphis at the International Blues Competition this year. They didn't win, but Mike said even though he does not like to compete with his music, it was a good experience.
Mike was surprised and honored when he got word that he was elected to the Stevie Rays Hall of Fame. He stated that he felt like there was others more deserving but he is happy to accept the honor.
Deserving? Absolutely. After all, with the exception of one musician whose likeness hangs on the Hall Of Fame wall at Stevie Ray's, Mike has gigged with each of them.
When asked if he had any advise for aspiring musicians he said, "Experience all kinds of music."
I personally see Mike as a very intuitive drummer. He doesn't just keep time; he feels it, and anyone who works with him can feel it, too. So, yeah, Mike, keep playing them drums and congratulations.
Guitarist John Hawkins, also known as Screamin' John Hawkins, was voted into the Stevie Ray's Hall of Fame and his likeness will be placed on the wall along with Mike Alger's.
John is one of the best and hardest-working guitar players in Louisville and certainly deserves the honor and recognition that it brings.
John started playing guitar when he was nine years old. He says he practices everyday. Louisville's Tom Browning was John's very first teacher and Ricky Mason also taught him guitar briefly, but he didn't take a lot of formal guitar lessons. Ricky Mason taught him some of the basics like the Chuck Berry lick and the blues scale.
I wondered how a nine year old hooked up with a wild man like Ricky Mason and John explained that Ricky, Jimmy Brown, Rocky McClure and Greg Martin, along with other musicians, were in and out of his house when he was young, so he was always around musicians.
Guitar is John's first instrument but he played the violin for a while. He never felt like he mastered it but he gets it out every once in awhile to scare the dog.
John was in punk rock bands in high school, one of which was called Generic Reality . When he was seventeen, he started trying to play in blues bands with a little band called Shades of Blues . That was about the time he met Rocky Adcock, Scott Mullins and all those guys. He began attending the Blues Jams at the Rudyard Kipling while he was still in high school and that is where he learned a lot about playing the blues.
The blues-rock-ish era included bands like 3000 Guitars and The Little Kings . John says that he has always played the blues but was not in a lot of Blues bands at the time because it was hard to find guys his age who could play that kind of music.
He stated that when he did blues gigs at the age of 21 or 22, he would call up Monk Mackey and Doug Wright and pay them $75 each to come play a gig with him. He would play for free just to have the experience of playing the blues.
Another blues group, Screamin' John and the Dippity Do's , recorded for one of Scott Mullins' Santa Was A Bluesman Christmas records and they opened for the Red Devils when they played at Tewligan's Tavern. Mark Hoekstra and Monk Mackey, currently with Little T&A, were in that band.
Following the 'Dippity Do's, John played rock music with Mark and Max Maxwell for about a year. At 23, he traveled with them to Mainz, Germany for the Sister Cities project.
In 1991 his current group, The Predators, played their first gig. John said they tried to play straight Blues but weren't that well-received in the larger venues with the younger demographic, so they took their music in a different direction. That worked because they played every weekend for two-and-a-half years.
In 1995 while The Predators were taking some time off, John played in a rock group named Eden Street, which was signed with A&M Records. That lasted for a few years, but when the record label was sold and when they figured out that their record wasn't going to be released, they disbanded.
John views this as a turning point for him, in that he decided that a full-time music career was not going to sustain him through life so he went back to school and earned his MBA, graduating in 2009. He gigged and worked at The Guitar Emporium while earning his degree.
Bluegrass band Hog Operation followed Eden Street around 1999. John said that it was a rough transition on guitar from rock and blues to bluegrass, not because of the composition of the music, but that it is physically taxing to play bluegrass guitar.
John said that he has been playing bluegrass music since 1999 and just now feels like he has a good handle on it.
While John stays busy musically with The Predators , The Screamin' John Trio, Hog Operation and trio and duo gigs with local blues man Tyrone Cotton, he finds time to do non-profit work.
John works during the day for The Center For Neighborhoods, a non-profit organization that works in partnership with local government to create sound neighborhoods and communities.
I asked John what he thought about the Louisville music family and he stated that it is weird for him to think how long he's known everyone. He has known Louisville icons like Jimmy Brown, John Burgard, and Monk Mackey since he was in grade school and middle school. He said that he looked up to them so much, and still does, that it is flattering to think that he is considered on the same level as them.
John's guitar playing and musical talent earned him the privilege of traveling to Memphis with Jimi Vallandingham to compete at the International Blues Competition and were the first Louisville representation to ever make the semi-finals. They didn't win but he enjoyed the experience saying that it was serious business down there and that the best of the best from all over the US competed.
John also had the honor of traveling to Perm, Russia in September 2013 to represent Louisville through the Sister Cities program, where he performed at a festival for the 290th anniversary of the founding of the city.
He played seven shows of which three or four had sold-out attendance. It was a good trip for John, as he got to play instrumental guitar music with two wonderful Russian musicians and they were very well received by the Russian audience. John stated that he feels very lucky to travel so many places with his guitar.
When asked if he liked playing one type of music over the other, John stated that he enjoys playing all types of music and does not see a lot of difference between the different styles of music that he plays.
When asked if he considered playing guitar his life's work, John related that he did not see a lot of difference between playing music and working a day job. To quote, "I see playing music and my day job different versions of trying to make the world a better place for everyone to be in."
I asked John if he could imagine himself without music and he was quick to reply, "Not at all." He said that he tried that by enrolling in school to get his MBA thinking that it was a means to the end of playing guitar, but that did not last very long. John practices his guitar everyday and cannot imagine himself without music or a gig to play.
I don't get out a lot to John's gigs but when I do see him play it is always a treat. He has a talent and a distinct sound that is all his own and his playing has delighted Louisville audiences for years.
Congratulations John Hawkins on your induction to the Stevie Ray's Hall of Fame, you have earned your stripes repeatedly with your music.
We are so lucky to have such wonderfully talented people like Mike Alger and John Hawkins to listen to and to make music with. These two guys deserve this honor and they deserve to be heard, so seek them out and show your appreciation for what they do. Thank you Mike Alger and John Hawkins. You are Louisville gold.