August 2013 Articles
Cover Story
Kevin Gibson
Features
Eddy Metal
Columns
Berk Bryant
Mike Stout
Paul Moffett
Sue O'Neil
Martin Z. Kasdan Jr.
Eddy Metal
Alexander Campbell
Blogs
Got Shows?
Send Them To Us
Bookmark Louisville Music News.net with these handy
social bookmarking tools:
Available RSS Feeds
- Top Picks
- Today's Music
- Editor's Blog
- Articles
Add Louisville Music News' RSS Feed to Your Yahoo!

Issue: August 2013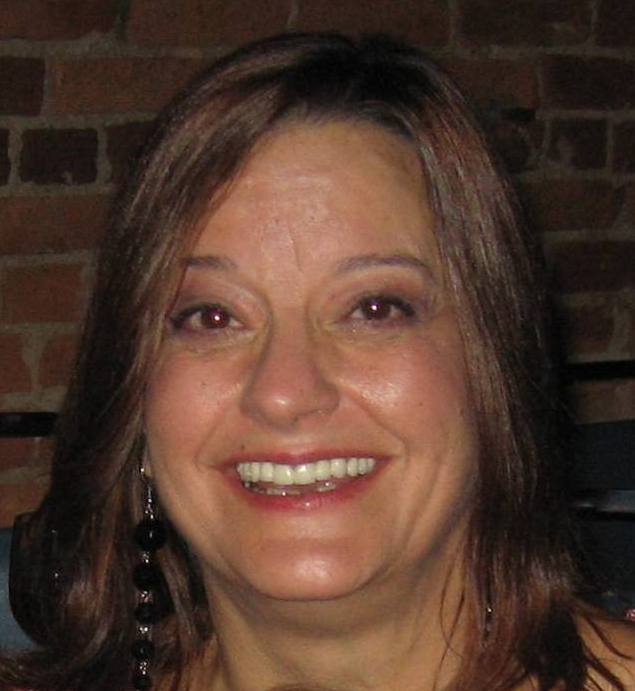 I've Got A Mind To Ramble
Dog House Kitchen's Second Sight
Dog House Kitchen's Second Sight CD was recorded at the Sound Emporium and Studio 61 in Nashville, TN. It was engineered and mastered by Ben "Snake" Schmitt the son of Dave Schmitt, drummer for Dog House Kitchen.
Drew Allison writes all of the songs on Second Sight but humbly plays down that solitary accomplishment by giving credit to his band mates. When asked what method he used for writing a song he states that he takes the lyrics and a few chords to the rest of the band and lets them have their way with it.
In my mind, it is that very creative method that makes the Dog House Kitchen sound authentic. It is the kind of sound that when you hear it, you know that it is none other than the sound of Dog House Kitchen. Is it blues? No. Is it blues-based? Yes. Is it good music? Absolutely!
I am going to stick my neck out here and say that Dog House Kitchen has that "Louisville" sound that many of us identify with hometown heroes Steve Ferguson and Tim Krekel. Let me qualify that by saying they sound like neither Steve nor Tim but there is a common thread that identifies them and that thread is authenticity. It is hard to pigeonhole the sound, it is not country, neither rock nor Southern rock, not the blues, not Americana but an amalgamation of influences that emanates from each member of the band to make an impeccable sound.
Performing on the Second Sight CD are Louisville music veterans Drew Allison, guitar and vocals; Tim Dennison, bass; Jim Haswell, guitar and vocals; Jay Jackson, vocals, harmonica and percussion; and the aforementioned Dave Schmitt, drums. Each of these guys are expert musicians who seem to have found their groove with Dog House Kitchen and on this wonderful CD.
If asked to identify my one favorite cut on Second Sight, I would be hard-pressed to come up with a singular answer because it is brimming with many favorites. I can say that there isn't one song on the CD that I would skip through as they are all well-written and performed very skillfully.
"537 Lounge" is a funky number about a bar that was located in Portland at 28th and Garland Avenue on Louisville's West Side. Sounds like it might have been a dusty hangout for blues players and part-time lovers. Jay Jackson lays out a tasty harmonica ride on this one and both Drew's slide guitar and Haswell's picking speak volumes for dark, smoke-filled rooms and clandestine affairs.
Savin' For a Rainy Day, is one of the cuts on Second Sight that could be identified as the closest things to the blues that it has to offer. It's a moody tune and Jay Jackson's smooth vocal styling is simultaneously resilient and yielding as he draws upon the frustration of working hard all his life and not having a lot to show for it.
Pontiac Lady, a favorite on this CD, is captivating simply for the lyrics and the cool chicken pickin' delivery of Jim Haswell on guitar. Drew writes, "She's my Pontiac Lady, She's my little south end queen. She ain't got no straight lines on her, She's the last of the dyin' breed, She's drinkin'up all my money, She's drinking up all my gasoline." This is proof to me that he must have experience with one or a few of these ladies and has the scars to prove it.
Moonlight Woman, casts a Reggae spell as the sounds of slide guitar intermingles with the chunky rhythm guitar creating a swamp thing meets Rastafarian feel. Drew's vocal is haunting as he tells an intriguing story about a mystery woman and moonlight lovers.
Swing Low, is a sweet Southern Rocker with a cool guitar riff reminiscent of the Allman Brothers as Jim Haswell makes it his own and finishes the statement with flights of brilliance. I am certain this tune begs its inspiration from the late John Carby, the original guitar player for Dog House Kitchen. The band pays excellent tribute to their long time friend who left us way too soon on this one.
Next To You. I cannot say enough about the beautiful melodic sounds that Jim Haswell squeezes out of a guitar, probably his best work on this CD. I don't know a more enjoyable guitar player to listen to locally, never in a hurry to set the guitar strings on fire as he sweetly plays a lovely melody.
"Carry Me," another favorite and a spirited song that pleads for a relief in this life, "Carry me up the mighty Cumberland, lay me down in the shady grove. Stay with me and say some kind words to me, let the cool water take my soul, take my soul, carry me, take my soul carry me." What can I say about such uplifting lyrics? Only that they touch me on so many levels and I have yet to get through this song with a dry eye.
"Burn Me Down" has an easy- going, Cajun feel about the unfortunate outcome of too much to drink and someone else's woman. Dave Schmitt and Tim Dennison's rhythmic play makes me want to get up and dance.
"While the Katy-Dids Sing" is an easy-going love song about appreciating the simple things in life and being with the one you love, perfect for a romantic evening that includes a slow dance by candlelight. "Oh My My" I would call a blues song with some solid harmonica work and hard-edged vocal styling by Jay Jackson.
This CD is expertly produced and mixed and it moves easily from tune to tune without the slightest hiccup. Many of the stories it tells are variations on themes we have all heard before but they somehow seem fresh and compelling as I listened to the excellent way Drew turns a phrase and his band mates answer the call, laying down such a genuine sound.
Trading e-mails with Drew for this CD, he stated that the entire thing was recorded in 20 hours, playing 14 songs and keeping 10 of them. As expected, he laments a few spots on the CD that he would like to have had the luxury of a couple of days to play with but which time and money didn't allow. I did not find a weak link on the recording but I understand what he is saying.
Needless to say, 20 hours and 14 songs is not a lot of time, so much of Second Sight was recorded live. That's not a bad thing in my mind, because Dog House Kitchen's live show is top drawer, just like this CD.
Overall, Drew said that he and the band were pleased with the outcome of their whirlwind recording session, as they should be. He said that this was a "bucket list" experience for him because he got to make a record and hang out for a couple of days in Nashville with his best buddies who also happen to be the best musicians he knows.
I say if you don't have a copy of Second Sight and you are not familiar with the band Dog House Kitchen, you are missing out on a Louisville treasure. I believe that Drew and the boys have much more to say in the future and I am looking forward to the next CD they put out.
You can purchase Second Sight on line at CD Baby, www.cdbaby.com, iTunes and Amazon. Locally, you will have to go see Dog House Kitchen live and pick a CD up for sure while you are there.