August 2013 Articles
Cover Story
Kevin Gibson
Features
Eddy Metal
Columns
Berk Bryant
Mike Stout
Paul Moffett
Sue O'Neil
Martin Z. Kasdan Jr.
Eddy Metal
Alexander Campbell
Blogs
Got Shows?
Send Them To Us
Bookmark Louisville Music News.net with these handy
social bookmarking tools:
Available RSS Feeds
- Top Picks
- Today's Music
- Editor's Blog
- Articles
Add Louisville Music News' RSS Feed to Your Yahoo!

Issue: August 2013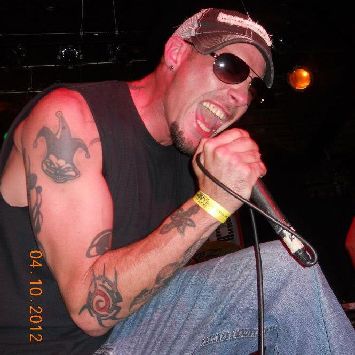 >Billy Jack Burton II
Name: Billy Jack Burton II
Age: 34 years old
Instrument: I prefer drums, honestly. It's my passion, but I really enjoy vocals as well since and I'm able to express my attitude of life through singing. Best therapy in the world.
Band/Former Bands: Speed of Sound, 13th Level, 24 Seven and latest original band, Pop-Kiss Chainsaw.
How long on instrument: My whole life basically. My father started teaching me at very young age and I don't plan on ever stopping 'til I'm R.I.P.
Equipment: Shure 58 microphone and a note pad. Fruity Loops, Acid Pro, etc.
Influences: Avenged Sevenfold, Pantera, Bullet for My Valentine, Taproot, and many more.
My first gig: Played an acoustic gig at the age of 15 or 16. My father got me the gig. It was at the coolest pig roast I've ever been at. Yes, it was a paid gig. I was ripped.
Hobbies: Creating music of all types, except country. I'm a huge Electronic Dance Music fan. The darker, the better, so I create it using Fruity Loops, and Acid Pro on the PC. Good times!
Favorite movies: Inglourious Basterds, Saving Private Ryan, 30. Anything war related.
Favorite food: Told you this once before dude. TACOS!!!
Favorite place: In the moment. There's too many of those to talk about.
Favorite sports or team: Sports? Ok.
What I'm listening to nowadays: I'm really diggin' the new hip-hop, actually. Not all the time, but its usually Avenged Sevenfold, DeadMau5, Alice N Chains, and of course, the new POP-KISS CHAINSAW CD, Pucker Up.
Coolest thing I've done: Looking over the Pacific Ocean from a cliff in San Diego, watching the sunset. Completely Amazing!!
Most embarrassing moment: When I fell off stage at Phoenix Hill Tavern in the Saloon at a Speed of Sound gig. Alcohol is a hell of a drug.
Bad Habits: Wouldn't you like to know.
When/where did you first get some: HAHAHA!! I was 11 years old and it was one my sister's friends. What was funny is when I went to ejaculate, I thought I had to pee really freaking bad. So I ran to the bathroom and what did I see? I freaked out, but the next day. I was ready again. Searching!
Who do you love: My two girls, Allie and Hailey more than anything. My mother, father, sisters, grandparents, Aaron Bales for being the coolest I've ever met, friends and lovers who have came in and out of my life for learning experiences, and we can't forget "the higher power." Makes one hell of an album when you write it all down. PUCKER UP!