July 2013 Articles
Cover Story
Kevin Gibson
Features
Eddy Metal
Columns
Berk Bryant
Mike Stout
Paul Moffett
Mike Suttles
Martin Z. Kasdan Jr.
Eddy Metal
Alexander Campbell
Blogs
Got Shows?
Send Them To Us
Bookmark Louisville Music News.net with these handy
social bookmarking tools:
Available RSS Feeds
- Top Picks
- Today's Music
- Editor's Blog
- Articles
Add Louisville Music News' RSS Feed to Your Yahoo!

Issue: July 2013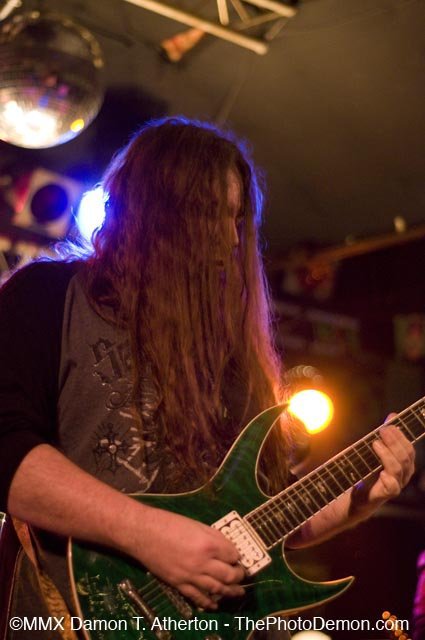 News From the Pit
Ahhhhh, summer in Kentucky (sighs). All the concerts, hangin' with good friends, playing some sweet shows, canoeing, playing Frisbee with my dog roo, road trips, cruising in my Jeep Wrangler with the doors and top off, and of course – the scantily clad womenfolk of the region running around, letting it all hang out. You got a bunch of stuff to do this summer, that's for sure! From Black Sabbath and Rockstar Mayhem Festival in Indy, to Iron Maiden/Megadeth in September, Children Of Bodom/Amon Amarth, Skid Row, CannabisStock in Eastern Kentucky, and lighter, more commercial rockers Candlebox and Trappt, it seems we won't have a problem finding some decent live music to go out and see, rspecially the legendary Black Sabbath! Those guys are getting up there in years and you never know when things could end. Guitarist Tony Iommi hasn't been in the best of health since he was diagnosed with cancer, so pay homage to one of the rock/metal greats and venture up to Indianapolis to see some living legends in action.
Louisville's music scene things are decent, I guess, but there does seem to be a shortage of premier, top-notch bands as many of the former popular bands have broken up or are on hiatus.
With that being said, opportunities are much better now for newer bands or for bands who have not gotten their chance to shine yet! Be patient, the music scene is wide open right now.
However, there are a bunch of new bands to be heard that are comprised of music scene veterans in all-new bands with all-new material. Bands like Bearhammer, Hellfire Miltia, Nine, Old School Mining Co, and even Southern Kentucky's Luther is making a much- welcome comeback. We old guys can rock, I'm telling you! We got the gear, riffs and experience to get the job done. Ask your girlfriend!
Just kidding. Sheesh, can't a fella have a little fun? These days I am a happy bastage. Giddy almost.
I am a lucky guy. I get to play some cool shows this summer, I have a band of talented reliable individuals who have their sh*t together for the most part, I have a beast of a guitar rig and excellent guitars at my disposal, I get to see and review awesome bands and have my thoughts/opinion on the shows printed for all to see. I have found out that music is the one thing that does truly make me happy.
I know a lot of you musicians have been going through some bull with having unreliable shady people in your bands and that, in turn, messes up your plans for playing music. That is infuriating, I know.
But never give up because of a few bad apples. I did that once and wasted seven years of my youth being bitter and not playing music. I regret that decision. You only live once! So you should try and try again, never giving up. Believe in yourself and have the strength to move on to something fun and exciting. If playing music makes you happy like it does for me, then you should do it till you can't do it anymore.
Heck, I never thought I 'd play music again, but here I am, a 43 year old rocker, and I'm going to be opening for two nationals next month in two different bands. That's pretty cool for an old fogie.
Support Original Music!!!
The Metal Grapevine
WIN TICKETs to Skid Row on July 11 or Buy Tickets From Me, My Band Is Opening!
Eighties rock icons Skid Row will be in town for one night only on July 11 at Diamonds so get your tickets, A.S.A.P., as this will probably sell out! I have always liked this band, everywhere from "I Remember You" to "Subhuman Race." The great guitarwork by Scotti Hill and Dave "Snake" Sabo, and the awesome bass playing by Rachel Bolan. Those guys are wicked, and are the heart and soul of Skid Row.
I know some of you will ask me, but no, Sebastian Bach hasn't been with Skid row for many many years, so you should know this. But fret not, singer Johnny Solinger is a solid frontman with plenty of skills to make you have a great night. The band will be playing a few new tunes off their latest E. P. United World Rebellion – Chapter One, as well as their classic songs. I'm looking forward to this show in more ways than one! My band Year Of The Gun will be opening the show that night along with fellow local rockers Signal The Revolution and Some Kind Of Saint. So come out early and support our hometown boys!!!
TO WIN A PAIR OF TICKETS – We are going to do this a bit differently than what you are used to. You are going to pick ONE NUMBER from 1 – 500 and email it me on Sunday, July 7, only. In the subject line, put "United World Rebellion!" The closest one to the number my boss Paul Moffett picks is the winner!!! Mark those calendars and Email me the number at Eddymetal1@aol.com
Remember. Only one number submission per person! Don't get disqualified!
If you would be so kind, please buy tickets from me and my band, and not at the door. We'll deliver. Call Eddy at 502-367-2080
Skid Row interview with guitarist Snake Sabo
I recently had the pleasure of getting a phone call from Dave "Snake" Sabo of Skid Row, regarding their upcoming show at Diamonds on July 11.
Here's how it went!
Eddy: Snake, tell us about the band's latest release, United World Rebellion- Chapter One? And why you guys decided to do an E.P instead of a full-length album?
Snake: Well .there are a number of reasons. There is so much information flying out there these days, you are just bombarded by music in an unruly way. It's really hard to find what you are looking for among everything out there, coming at you from all different angles. We did the E.P. because we didn't want to put out a full-length album to only have people hear the first four or five songs and move to something else, because that how people are in society are these days, our attention spans are 30 seconds due to the information overload. We wanted to create something that would leave people wanting more. There is also the aspect of keeping costs down. We want to tour, release new material, tour, release new material. It keeps it fresh with new product coming out every six months or so, instead of every two years.
Eddy: How did you come with the name United World Rebellion?
Snake: Rachel came up with it. Every since we started 27 years ago we have been underdogs, but we found our strength in numbers while keeping our individuality. We thrive in an environment where we have had to prove ourselves every night, so we thought that the title was appropriate. Uniting for a common good cause!
Eddy: What is your favorite song off the new E. P? And why?
Snake: " Kings Of Demolition" is my favorite. We've been playing it out live for a few months now and it is really fun to play and powerful in a live setting. We just got back from Europe and it blew my mind to see people singing the lyrics. It is humbling. It makes me feel strong, like nothing can hold us back. "Kings Of Demolition" is right there with the United World Rebellion concept. You have to overcome obstacles or they will overcome you.
Eddy: How has Skid Row's sound evolved over the years?
Snake: I don't know, that's really difficult to be objective about, especially when you are the middle of it, a part of the creative process. It has gone in all different directions, some albums were heavier than others, but I think the new stuff gets back to where we were on the Slave To The Grind album. Rachel and I, who do most of the writing, try to strip away the trappings of this industry that get in the way of the creative process. And its rough in today's economy and life's everyday problems. We've tried to get back to our roots, and for me, it's being that sixteen-year-old kid holding a guitar in front of the mirror. It feels like that sixteen-year-old is more present in me now than he has been in years.
Eddy: What are your two favorites songs (old or new) to play live?
Snake: "Monkey Business" and "Quicksand Jesus."
Eddy: As a guitarist myself, I'm curious as to what brand of guitars and amplifiers you use?
Snake: I play ESPs and Peavey Wolfgangs. I've been playing ESPs since 1990 and they are great guitars. I don't have custom guitars, I buy off the rack and keep things minimal, setup-wise. I also have a few Blackhawk guitars that me and Scotti play that were made by one of our guitar techs who worked with Stuart Spector and Kramer Guitars. There are very few of them out there, Richtie Sambora and Joe Perry each have one. They are amazing. I also have an old BC Rich Bitch that is a ten-string. For amps I use the Peavey 5150 IIs and the 5505s, and sometimes the JCM 900, and Laney Heads sometimes when I am overseas. I use a Roland Jazz Chorus for my cleans. I've played the old Riviera Heads for a long time, but they took a fierce beating on the road and I'm having them refurbished by the factory.
Eddy: It's rough out there for musicians these days, so what advice do you have for bands trying to climb the ladder of musical success?
Snake: The thing for me has always been … you have to aspire to be great. Being good is not good enough. Especially with how easy it is to release music these days. You can't just sit there and be content to be just good. As a songwriter, we either think everything we write is one of the greatest things ever written, or one of the biggest pieces of sh*t ever. You have to be honest with yourself as a songwriter! It's good to have people around you who are honest and tell you when you can do better. We have been very fortunate to have this from the very beginning. You have to be able to take friendly criticism. Take your time with the songwriting process, and do everything in your power to make a better song. Tell yourself – this not good enough, I can do better. Don't be one of these people who don't do their best and say "I'll just throw this out there and see what happens." That only creates problems. The problem with that is that people are okay with releasing mediocre stuff and that mass of mediocrity makes it a lot harder to find the great music that is out there.
Eddy: So what's next for Skid Row in the immediate future? And what would you like to say to your fans about being here in Louisville on July 11? It's been a while and people are excited!
Snake: For one, I love Louisville! One of my brothers lives there with his family. I love the spirit of Louisville. Whenever we spent time there, I felt that the spirit of Louisville's music scene was real, and that it had a life of its own. I've met some bands from Louisville and I love the "Rock or die" spirit that Louisville has. Those guys would endure anything for the love of making music. As far as what we are up to, we are already working on United World Rebellion Chapter Two! We'll be playing at least two new tunes off the new E. P when we play Louisville, as well as the classic Skid Row songs. This is a great time for us, to be releasing three E.P.s over the course of a year and a half. We are excited.
Eddy: That's it for me, Snake! BTW, my band Year Of The Gun is opening for you guys and I would like to say that "it is an absolute honor sir, to be able to share the stage with Skid Row." A band I have liked from their first album! Thank you for your time, and I hope I get a chance to meet you on July 11 at Diamonds. I'll buy you a shot or two!
Snake: I'd love to do a shot or two, it would be my pleasure, let's hook up at the show and meet face to face! I really appreciate your time and good luck with the pen!!
Southern Kentucky's Luther is back!!!
Ahhhhh, the good ole days. I remember this band well. Why do I remember this four-piece band so well, even though it has been many years since they existed? The year was 1995 or 1996 and I invited these guys up from Glasgow, Kentucky, to come play some shows with my band Inhuman. The result was way cool. I had several cool new friends and their music was straight-up awesome. People loved Luther. Loved them more than my band! That's okay though, the truth is the truth. We had some very memorable and legendary shows together in several cities through the late Nineties. Luther's sound was like The Doors meets Black Sabbath meets Clutch. It was hippie redneck, doomy, non-trendy blues metal, and I flat out loved those guys! They were soooo country. Guitarist Tommy Yates was tall and had a huge afro and he wore big old coal mining boots. He was a country boy to the max and was one of the nicest guys I've ever met. When he played guitar, it was a sight to behold, because he would get so drunk that had it been anyone else but Tommy, they would have been unable to play properly. Tommy used the alcohol to enhance his performance and somehow it worked, he had control of insane psychedelic feedback and worked that guitar/amp rig like a blacksmith forging steel. It was never boring to watch Tommy play. Vocalist Steven Cleveland was a vocal monster: Jim Morrison meets Elvis meets, um, well....heck, I dunno. Dude is a growl-y gruff singing MF. He has a great and powerful voice that sticks in your head. Think Jim Morrison, but heavier and from the back hills of Kentucky! The drumming of Richard Bybee is wicked and perfecta and you got bassist Andrew Smith, who is a quiet guy until he gets onstage, also plays great, and he creates wooden objects by sawing things out of logs with a chainsaw! He made me a wooden skull that I have to this day! These guys are characters for sure.
Unfortunately, Tommy Yates passed away several years ago and that almost destroyed the band, but the guys eventually soldiered on with new guitarist, Jason Williams from Louisville. I really missed Tommy, though, and it was hard for me to see Luther after that, even though Jason is a darn good guitarist and a cool guy. But after a few breaks over many years, the band Luther is back!!! They just started booking shows, and they will be with Stonecutters in Bowling Green on August 16 at The Spillway. I'll see about bringing those guys back to Louisville like I did way back when, I already got a monster of an idea in mind, muaaahhh haaaa haaaahhhhhhh (cackling like a mad scientist)!
Cannastock, a Kentucky Cannabis Awareness Festival
This is sooooo cool. A righteous cat named Arthur Vanwinkle has set up a three-day-long festival on July 26 and 27 at The Blackii Whyte Barn and Grill Concert And Festival Venue at 1283 McKee Road, Berea, to raise awareness for Cannabis Reform. Arthur is also the founder of Kentuckians For Cannabis Reform, which is is trying to reform the Cannabis "Hemp and Marijuana" laws here in Kentucky. I talked to Arthur a good bit about what he is trying to do. Arthur states "Kentuckians for Cannabis Reform's efforts are about much more than just getting high. It's about supplying our farmers an alternate crop to replace tobacco. It's about compassionate care for our ill who need it. It's about a much safer substance than alcohol. It's about changing the economy here in Kentucky. Let's face it. We have been getting people high, and killing them by the millions for many many years. Remember whiskey and tobacco? Marijuana has never had a death from an overdose. Has been proven an effective treatment in cancer and many other serious illness. Then the economic impact would change Kentucky from being the 5th poorest State, to being one of the nations leading economies. Let's bring our #1 cash crop out of the closet, and supply the world with a quality product. Why not? We have the perfect climate for it to grow."
Arthur means business, and his tireless work towards this festival shows. Three Days and over 30 bands to book and work with! Also attending and/or supporting: The Cannabus, The Cannasense Campaign, Kentuckians for Cannabis Reform, Kentuckians for Medical Marijuana, Legalize Medical Marijuana in Kentucky, Hemp Rock Radio, N. Kentucky Sensible Tokers, Kentucky Freedom Coalition, 420 Times, Legalize It Apparel, Stoner Couture Clothing and Apparel, Big Daddy's Concessions, Dubtape Records, Emerald Fields, Broken Robot Clothing, Fundamental Clothing Inc, Special ED Productions, Shawn Tye DJ/420 DJ. Blackii Whyte Productions, Island Earth Music and more.
Arthur has arranged a killer lineup of entertainment for you folks attending. Here is what he has so far:
Friday's Lineup: Rap Night!!! With performances by Nappy Roots, Elephant Room, Bass Drum Aliens, Josh Woods, Juxtapoze, N- U- T- Z, DJ Shawn Tye/DJ four20, Infinowness, Knowledge.
Saturday Night is rock night, with performances by Zebras In Public, Chief Greenbud, Signal the Revolution, Krosjoint, Kung Fu Grip, Tom Hagley, Surly Mutt, Strange Tang, Blackii Whyte and The Reefer Kings, Max Random, Bury The Wicked, The Beat Daddy's, Devon Rosenblatt, The Redstone Band, The Kentucky Blue Collar Band, The Opposum Trot Blues Band, Str8 Jakkit and Fueling Fate.
More information is to be announced next month. Look up Cannastock on Facebook and sign up to attend and support the cause! There are already almost 1000 people attending!
Popkiss Chainsaw Back in Action
Dedication, Commitment and the will to keep going no matter the setbacks have triumphed once again. The band Popkiss Chainsaw is back in fine form with new guitarist Tony Henry, who did very well with his first show with the band. The band sounded the best so far in my opinion. Confidence was high, Tony was rocking, and Billy Burton was a madman, exciting the crowd as only Billy can do. Billy was a good singer to begin with, but now, after gaining so much valuable experience at an early age, with both popular cover bands and shredding original metal bands, it seems Billy has evolved into a beast on the mic, being able to sing at will, or scream like a pissed-off banshee at any given moment. He works the crowd well, and always has. It's good to see Billy not wasting his talent singing Top 40 songs as he was so used to there for a while. He writes well, both music and lyrically, and there is feeling and a story there every time he writes. The dude can pick up any instrument and play it. And he does this all with only one testicle! Ha! It's an inside 13th Level joke. He used to brag on his one-nut! One nut and all, Billy rocks, and it could be time for some kind of record deal for these guys in the near future, because they got something good going on with PKC.
The band will be doing a special "Unplugged" set on Friday, August 2 at Phoenix Hill Tavern, so try to make it out!
New Band Alert, Heavens Gate Gospel Revival
Wow. This five-piece band with members from Frankfort and Louisville is badass. Killer guitar riffage from Louisvillian Erik Howell (formerly of Violenza and Arcane Saint) make this new band (formed in October 2012) stand out against most original bands around these days. The vocals of second guitarist Christopher Leone are really good, too. Powerful, with range and technique. Sounds like he has had plenty of experience at singing. He is an actual singer who hits lovely melodies, harmonies and notes that soar. Dude was impressive in a very melodic way. I have always admired melodic singers. But Chris has some screams and growls in the mix as well. The band has a back-up screamer, Albie Mason, who belts out some growls from hell. Drummer Michael Kidd rocks on drums, has character and looks like Tommy Lee's little brother. The basswork of James Shane was fine as well. The sound is heavy upbeat metal with heavy parts, melodic parts, singing, screaming, sometimes it's nu-metal, sometimes its old school slamming metal. These guys are all over the place, and it sounds very good. Erik Howell has always impressed me with his playing / writing style /good attitude / blazing guitar tone, and it's really good to see him back in action after being away for several years. He is shredding better than ever, too! With actual cool guys this time! (A few of his other former bandmembers I didn't care for.) So if you like upbeat energetic nu-ish metal with killer riffage and actual singing and pounding drums, then you should check out Louisville and Frankfort's Heavens Gate Gospel Revival, you will thank me later. They should be recording a demo soon, so I'll keep you informed!
Death/Hardcore Metal Feast July: Entrees Include Children Of Bodom, Amon Amarth, Behemoth, Emmure, Motionless In White, Born Of Osiris, Job For A Cowboy, Battlecross and Huntress
Wow, this looks like a regular death metal feast from hell. Wicked. If you love death/hardcore brutal metal, then this is a must see concert of the summer. It's Monday July 29 at Expo 5. A great place to see live music! P.S. You might want to take off of work for that Tuesday, because you will probably be all "beat the farg up" from the pit. Ha. Support the heavies!!!
More info, prices/times below in Upcoming shows.
New Band Alert, Bearhammer!!!!
Bearhammer is Eric Morris on guitar, Mark Shep on guitar, Steve Curtsinger on bass, Lee Grant on vocals, Matt McCutcheon on drums. It started as a two-piece side project with just Matt and Eric. They were in an indie rock band at the time and after band practice when everyone would leave they would just start playing these super-fast, thrash metal songs for fun. Matt was also in another band called Great Floods that shared the space with them. Their guitarist, Nick Smith, eventually heard these songs and kept giving the guys sh*t (motivating them) to get back to playing metal again, so they added Mark Shep on guitar and looked for a bassist and vocalist for awhile. Then they heard that Old Vikings were on hiatus, it was the perfect opportunity to add Steve on Bass and Lee on vocals. Steve says "the chemistry is great, we're like brothers..and the songwriting really comes easy for us! Especially with mass consumption of beer."
I'm checking out a few songs by them right now. "To The Pigs" is chaotic and fast but still has massive groove. I like that! A lot of times, groove gets lost in heaviness, but not with Bearhammer.
This music kinda reminds me of Entombed a little bit, but groovier. I like this music! I want to review these guys live soon. The vocals are brutal and sound good for the heavy growl-y stuff. It's fast, straightforward thrash-y groove metal with dark moments, and thunderous groove. "The Vessel" is also fast-paced madness. The drums of Matt McCitcheon are sick on this demo. Dude wails. The music is unrefined and raw, powerful and relentless, and for an old guy who has moved away from heavier music a little in the last few years, I like it. It holds a special spark that some bands have, and that as many don't. These guys are on to something with this new lineup of metal monsters. We need more good metal bands in town. I'm tired of seeing subpar bands with subpar gear representing metal in this town. Bearhammer can be an entity that changes that if they stick around and circulate a bit more. Check out Bearhammer online at reverbnation.com/bearhammer1
Attention Ladies, Candlebox coming to Jim Porters
Nineties rockers Candlebox will be at Jim Porters on Friday, July 12 to celebrate their 20th Year Anniversary Tour.. And everyone knows how much the women love this band, and that they draw hot chicks from all over. So guys, get your butts to Jim Porters to see all the hot babes and you also get to see a good rock show. I have never seen Candlebox, so that could be interesting, if not to look at the sexy women in attendance! Popkiss Chainsaw would be a good opening act for this show!
Guitar Talk w/ Eddy Metal: Introducing Master Luthier Bill Barney
Got guitar issues? Is your favorite axe playing like doody these days? Need a neck adjustment? Got a loose or bad fret messing up your riffage? Fret mot! Ha! Bill Barney is a master guitar luthier with over 20 years experience. Bill used to work at Guitar Emporium for 14 years, and everyone and their mother knows that Guitar Emporium doesn't mess around when it comes to fixing a man's axe! I recently bought a Gibson Flying V that needed some delicate and extra cautious work done on it. I was quite worried about what needed to be done to it. I needed someone very good for this job! After someone reliable highly recommended Mr Barney, I paid the man a visit to his home repair shop. Bill works from home now and has every kind of guitar repair gadget you can think of. It was impressive!
Bill is an all-around guitar luthier, but he admits his best work is in his fretwork. Bill did an amazing job on my guitar, which now plays like a dream. And he even did a rush job for me since we had a show coming up fast, so thanks Bill. Dude took his time and did it right. The price was fair and the work was done the way it should be. Bill lives right by Zorn Avenue, so if you need some guitarwork, or if you have a buzz on your stringed/fretted instument, be sure to give Bill a call. I'm glad I did. He will make your axe play like new again. Contact Bill Barney at 502-749-9049 or visit his website at Barneysguitarservice.com.
RustN'Bones Time
RustNBones have a brand new drummer, Nigel Paul, formerly of Rockaway Drive. The band plans on recording soon at EarlyGrayce Studios, so I'll keep you informed on that when I hear more. Get out and hear this new soulful rock band!
The Bad Humor Report, One Foot In The Grave
As a long-time original music promoter, several years back, maybe 1997 or 1998, I was contacted by a metal band that was going to be on tour and was hoping to get some exposure by playing one of my shows and being on my Unsigned Xtreme local music segment on 100.5 the Fox. The bands manager said the band from Arizona was called One Foot In The Grave and that they had a very cool gimmick to go with their metal show. The gimmick was that they were all elderly men in their Ninties, who had walkers, oxygen tanks, breathing apparatus and whatnot. I'm not kidding!
Their manager said "Despite their age and health issues, the band put on a helluva metal show, and could play well." I loved the concept and thought it was hilarious, and said 'yes' to booking them. At that time, I was booking at The Toy Tiger, so getting them a gig wouldn't have been hard at all. The band's manager said he would get back with me about dates they would have open on the tour, but I didn't hear back from him. Finally I called him back and he said that one of the members had died and that finding a replacement was not going well. I was actually pretty sad and disappointed that I didn't get to see them. Alas, I think that was the curtain call for one group of really cool old farts.
R.I.P One Foot In The Grave.
Musician Of The Month, Gabrielle Kays of The Revenants
This month's feature is bassist Gabrielle Kays, of The Revenants. Be sure to look up her feature in Louisville Rock Close Up.
Upcoming Shows
The Blackii Whyte Barn and Grill Concert And Festival Venue at 1283 Mckee Road in Berea, Kentucky, Presents Cannastock!!! A Festival to raise awareness for Cannabis Reform. Over 30 live bands!
Friday and Saturday July 26 and 27. See band listings/info in The Metal Grapevine above.
Diamond Pub
Saturday, July 6 – Ohlm, Overload and Sacred Sorrow. 8 p.m.
Sunday, July 7 – Maylene and The Sons Of Disaster, Allele and Endo. 8 p.m. $10
Sunday, July 14 – Periphery with Littledidweknow, IIattatime and Endeavor. 8 p.m. $15
Thursday, July 11 – Skid Row with Signal The Revolution, Year Of The Gun, and Some Kind Of Saint. 7 p.m. 18+ $22 Presale/ $25 day, of Show.
Wednesday, July 17 – The Agonist w/ Krosjoint and others. 7:30 p.m. $10
Thursday, July 11 – Skid Row with Signal The Revolution, Year Of The Gun, and Some Kind Of Saint. 7 p.m. 18+ $22 Presale/ $25 day, of Show.
Friday, July 26 – Black Tusk 8 p.m. $10
Friday, September 27 – Kamelot with Delain and Eklipse. $22-$70
Sunday, November 17 – Fates Warning 7 p.m. $18
Thursday, November 21 – Kreator, Overkill and Warbringer. 8 p.m. $25-$75
Expo 5
Monday, July 29 – Children Of Bodom with Amon Amarth, Emmure, Motionless In White, Born Of Osiris, Job For A Cowboy, Battlecross and Huntress. 3:30 p.m. $25
Thursday, October 31 – (Halloween) Clutch with The Sword and American Sharks.
Gilbert's Bar and Grill
Saturday, July 13 – Snedfest VI w/ David Laduke, Six To The Third, Caducus, Six Foot Fall, Kic (Bowling Green), Gunmetal Grey (Tompkinsville Kentucky), Endless cycle (TN), Clowncar and Lucky 13. 3 p.m.
Headliners Music Hall
Friday, July 5 – Reliant K with The Almost/Driver Friendly. 7 p.m. $18
Jim Porters
Friday, July 12 – Candlebox. 7 p.m. $20.
Magbar
Tuesday, July 16 – Rozamov w/ Great Floods, Empiria Vultura and Crippled Tongue.
Tuesday, July 23 – Demonaught w/ Hollow Leg, Bearhammer, Empiria Vultra.
Phoenix Hill Tavern
Friday, July 5 – The Tri Tones, Granshaw, 18 XRAY, Skies Of Alaska and Tree Meets Sky. Free before 9.M. Only $5 after 9 p.m.
Saturday, July 6 – Trapt w/ Candleight Red and Era9. 8 p.m. $15 advance/$18 day, of show.
Thursday, July 18 – Rockaway Drive, Revengeance, Creature Of Exile and Bury The Wicked. 9 p.m.
Friday, August 2 – Two Pump Chump, Popkiss Chainsaw (unplugged), Year Of The Gun, Boozer and RustNBones. Free before 9 p.m. Only $5 after 9 p.m.
The Spillway Bar (in Bowling Green, Kentucky.)
August 17 – Luther and Stonecutters. 9 p.m.
The Vernon Club
Tuesday, July 2 – Impending Doom with Gideon, Wolves At The Gate, Fit For A King, The Great Commision, The Seeking, Everyone Dies In Utah, The Overseer, Those Who Fear, Silent Planet, Burn The Bridges, The Pale Sky. Starts at 3 p.m. $15
Thursday, July 11 – Krizz Kailiko with Mayday, and Stevie Stone. 7 p.m. $15-$20
Friday, July 19 – MC Chris and DR Awkward with Jesse Dangerously and Tribe One. 8 p.m. $15
Saturday, July 27 – Louisville Deathfest w/ Enfold Darkness, Putrid Pile, Rivers of Nihil, Young and in the Way, Gutrot, Anagnorisis, Saprogenic, End It With A Shotgun, Abdicate, Kamikabe, Dawn of Dementia, Order of Leviathan, Littledidweknow and Dysphoria. EarlyShow! 11:30 a.m. Show at 12 Noon!!! $20