March 2013 Articles
Cover Story
Marie Eddy
Features
Marie Eddy
Eddy Metal
Columns
Berk Bryant
Mike Stout
Paul Moffett
Gary Sampson
Martin Z. Kasdan Jr.
Eddy Metal
Alexander Campbell
CD Reviews
Martin Z. Kasdan Jr.
Performance Reviews
Eddy Metal
Blogs
Got Shows?
Send Them To Us
Bookmark Louisville Music News.net with these handy
social bookmarking tools:
Available RSS Feeds
- Top Picks
- Today's Music
- Editor's Blog
- Articles
Add Louisville Music News' RSS Feed to Your Yahoo!

Issue: March 2013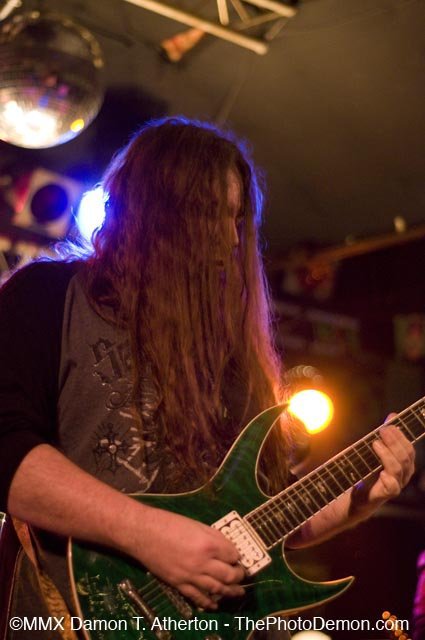 News From the Pit
Hello, everyone: bands, fans and rockers alike! I hope everyone is doing well. I've been going through some bull, kidney stones and tendonitis. Getting old sucks. But I'm not throwing the towel in just yet! I've a few years of rockin' left in me! I tell you what though, kidney stones are hideous! Having to urinate really bad and not being able to squeeze a drop is torture. I almost had to go to the Emergency Room a few times recently. Fortunately, I found a little trick online. Thank god for the internet.
It said to find a nice sturdy couch and hurl yourself up in the air and land hard on the arm of the chair, on your butt/lower crotch.
Needless to say I wasn't thrilled with the proposal, but I was desperate to not go through what I went through last time I had to go to the hospital for kidney stones (the nurse shoved a tube the size of a McDonald's straw up my peter!). So as ridiculous as it sounded, I did as instructed, and lo and behold, the next time I tried to pee, it was a fire hose at full volume! Urine went flying everywhere but I was happy. Weird huh? Oh well, you live and you learn. I was a hair from going to the hospital again and dealing with large unattractive nurses shoving big things up my Johnson as if it were common yardwork with a garden hose. Whew!!!
There isn't too awfully much going on this month so it's a short column, I reckon. I played Frankfort, Kentucky for the first time in many years and had a blast hanging with cool central Kentucky peeps. We played at a place called The Brick Alley. It was our first out-of-town show for my band Krosjoint, and I tell you, we had a great time with some good people. The venue is like an Uncle Pleasant's or something of that nature, maybe a bit larger. It is right in downtown Frankfort. The P.A system was a beast and we had a great sound going on. The talented and helpful soundman Tony Wilson had us sounding crushing, and the peeps of Frankfort seemed to like us. Not a bad little outing for a first show out of town. Speaking of venues, we have a very cool new venue coming very soon called The Warehouse (see below in Metal Grapevine). This place is supposed to be wicked. So that is some good news for us Louisville bands. The Diamond Pub is still booking bands like crazy, but I still haven't played the venue yet. Looking forward to it actually. The place is doing a good job of getting a bunch of original music shows together. It's exactly what we needed in this town: a worthy venue.
Italy's Lacuna Coil just played a headlining set at Diamond, which was a last-minute show announcement with hardly any exposure at all. This is one my favorite bands, so I was beyond stoked that they came here to finally play a headlining gig, instead of 25 minutes on an opening bill (review below).
Spring is on it's way, so hold on for just a few more weeks, and, hopefully, things will liven up a bit!
Until then, take it easy and try (I know you are probably as broke as I am) to get out and support as much regional original music as you can. Peace.
The Metal Grapevine
Create A New Name For My Column! Win 50!
It's been "News From The Pit" forever, but I feel it is time for a change. I've been throwing around a few ideas, but I thought I would give you fargers a say in this as well, since this column is all about you bastages anyway. If you have any ideas, please email me and let me know what's up. Think of something cool though. Something like: Louisville Rock Rant, The 502 Spew, Eddy's Metal Talk, Louevil Unleashed, Unsigned Xtreme, Metal Up Your Tater, etc. Be creative!! If I use your name, I'll give you $50. I know it's not a lot. But I'm a poor bastage and this is coming out of my own pocket, unless my boss Paul Moffett will up the dough (hint hint).
P.S you peeps sent in a few good suggestions last month but nothing that really stuck in my nugget, so keep trying and hopefully one of you will create the perfect name and win $50!!!!
Signal The Revolution by Eddy Metal, this month's Cover Story:
I finally got to write another cover story, this time about regional rockers Signal The Revolution. I went to their practice pad up in the boonies of Southern Indiana for an evening of good music and STR history. Be sure to check out the cover story of this month's issue to read the band's Nashville recording session with famed producer Toby Wright (Producer for Alice In Chains, Metallica, Ozzy, Korn, Sevendust and many others).
Cradle Of Filth Cancels US Tour, No Bogarts Show!
Cradle Of Filth and Faceless on March 20 at Bogart's? Sorry, Charlie! The band has had many problems with U.S immigration and has canceled their "28 Days to Hell" North American Tour. "The band sincerely apologize to all their fans and to the other acts on the tour and want to assure people they have made every effort possible to go ahead with the tour."
Lacuna Coil at Diamonds Review
I ventured out on a cold Monday night to see Italian rockers Lacuna Coil at the new Diamond Pub and Billiards Club (formerly Jillian's). I seldom go out on a Monday, but this was special. I had only seen the band open for nationals the last few years, with very short sets of about 20- to 30-minute sets at best, which is not enough for a huge fan like me!
After all, the band is starting to make some headway in the United States, finally. I was hoping to hear them play a nice long headlining set of old LC classics mixed in with the new material off their 2012 album Dark Adrenaline. Seeing them in an environment this close up and intimate would be different too.
This night was different all right. The band hit the stage and I noticed that bassist Marco Coti Zelati was no where to be seen, nor was drummer Cristiano " Criz" Mozzati. I was baffled. Instead, there was another guy on drums who I had not seen before. I had seen LC about five or six times and they were always a complete band, with seemingly no issues. So I asked around to see what was the problem. I found out that bassist Marco Zelati has a bad case of tendonitis (something I myself have been going through these last few months, and it hurts.) and also that drummer Cristiano Mozzati had just become a father and was at the birth. You can't really blame the guys for that, wanting to be there for your family, or missing because of the painful tendonitis. It was a bummer though, especially since Marco Zelati is the musical genius and primary composer of Lacuna Coil. Dude is a bad-ass bassist too, critical for their patented sound! So it was to be with no bassist and a fill-in drummer. I wasn't happy, but at least I get to see my Cristina. Vocalist Cristina Scabbia is a goddess. Not only does she have the face of an angel, but she can sing like one, too. And unlike modern day pop singers, Cristina would never ever lip-sync in a million years. Her voice is completely natural and, in my opinion, she is the best female rock vocalist in the world. And Andrea Ferro may not be the best vocalist, but he works very well with Cristina.
The band roared into action with " I Don't Believe in Tomorrow," " I Won't Tell You," " Kill the Light," " Self Deception," " Heaven's a Lie," " To The Edge," " Fragile," " Spellbound," " End Of Time," " Our Truth," " Survive" and " Intoxicated." Mostly it was newer music from the bands last four albums. I was hoping to hear some earlier music from the albums Unleashed Memories and In A Reverie. No such luck.
For most of the concert, I was straining to hear Cristina's voice, which is not good, because that is the band's bread and butter. I was getting angry, so I walked over to the sound men, and asked them if they could turn her up some so that we could actually hear something other than a whisper. The Italian soundman on tour with Lacuna Coil told me that it was the club's acoustics to blame, but the P.A system Diamonds has is good, and all he had to do was push the vocal volume up a notch or two. He never did.
I struggled to hear Cristina Scabbia and Andrea Ferro's vocals all night. And this is a band where the vocals are great and important to hear. I heard several people complaining about the low vocals.
I was not a happy camper. The guitars were loud and clear and sounded good. I was disappointed they didn't play Depeche Mode's "Enjoy The Silence," their classic "Senzafine," or their new, kickass song "Trip The Darkness." It's like they played every song I didn't care much for!
The people at Diamonds were very cool and helpful and the stage setup and sound system was powerful, I just wish LC's soundman would have turned up the lead vocals so we could hear them clearly, instead of blaming the club. That was kind of a lame excuse really. It would have been better with a little loud vocals than barely being able to hear your favorite singer. Cristina was beautiful with her long dark hair grown out, and she sounded amazing, what you could actually hear- that is.
Oh well, you cannot win them all. They are still one of my favorite bands for sure. Maybe next time!
I tried to get some pictures but the place was crowded and there was no crowd barrier so I could not get any good pics for you peeps. Sorry.
I wish the band the best of luck on their South American tour starting on March 1 in Rio De Janeiro, and a hopefully speedy recovery of Marco Zelati's tendonitis.
On another note, local band Shines Negative rocked the place pretty good opening the night with their heavy metal thrash style. The drummer and bassist were killing!! Pretty aggressive stuff. I wasn't into the new vocalist that much though (I liked the old singer better), but then again I'm picky about vocals. Poetry Of The Dead wasn't bad either, I liked the guitar playing of Anthony Slack. Dude was shredding. Vocalist Jayson William Allen has come a long way since Tek World, and his vocals have improved quite a bit. He has a pretty good and diverse vocal style. Although it does seem like he is trying too hard at times, but what singer hasn't done that at least one or two times at a big show? Props to both bands! I had a lot of fun that night.
BoneJinn, New Demo Review:
Everyone knows who BoneJinn is. It's that band with hard rockin' tunes that has a real good singer with the long goatee! There have been many forms and versions, but the soul of the BoneJinn concept is still intact as the day vocalist Marty Triplett wrote the first BoneJinn lyric. It's taken a while but the band finally released the three new BoneJinn tracks they recorded last summer at DSL Studios with Mike Baker. The tracks are "World Control," "Face In The Crowd" and "Gander." "It's some of the strongest vocals I've ever recorded" says vocalist Marty Triplett. I just put the CD in to check out the new music and the first tune is "World Control." This has one rocking rhythm in it. The guitars during the verse kind of reminds me of an early Alice In Chains type guitar riff somehow. The same style? It's a down homey rock riff that mixes well with Marty's high soulful vocals. Marty says that "'World Control' is musical food for the conspiracy theorist. From tasty Chemtrails to yummy oil spills, mass shootings and gun bills. A little on recession and a bit of obsession. Religion churning a warning of a Burning (HELL!). The Illuminati in your face keeping order of the human race." Marty has great vocal technique in his singing, that not many bands in town have the ability to pull off, so they usually just scream nonstop. ha. It's nice to see an actual singer up on stage showing the people the deep, darkest corners of his soul, in musical form. Rarely have I seen better singers than Marty in our music scene. The dude has some serious soul.
The second song, "Face In The Crowd," sounds radio friendly and has that familiar guitar sound that occupies the radio waves on rockin' radio stations. Marty has some serious range in his voice on this one. His ability to hold notes is substantial. He has some great mic technique as well. I'm digging the breakdown at the end of the song with the dive-bombs and whammy bar madness that Ricky does. Former drummer Rob Streander does a heck of a job on the drum tracks. Rob is a great drummer (he played in my band Year Of The Gun as well), but he has issues, so the band enlisted drummer Steve Childers in Fall 2012. Bassist Aaron Eadens can certainly hold his own on the bass guitar. The quality of this CD sounds good. I've not heard much of this studio, but maybe I should look into this place. It's decent quality for a local studio! There is not very much vocal effects on Marty's voice, but it still sounds good. Marty, Ricky and Mike Baker produced/mastered the CD.
Gander." It's a good energetic rockin riff that is almost southern rock. You can feel the Kentucky in the music. Marty's long intro scream was good, then he kicks into a non-stop melodic vocal ride that won't let you off. Ricky's guitar sounds good, Ricky does nice pinch harmonic work (squeals) in his playing. I always liked that about Ricky's playing. Together, the two have chemistry that works well. And that is the Backbone of BoneJinn. I can tell Marty is happy with this end result, and it does sound good.
I'm kind of bummed the band did not record the song that I like best, "Flowers and Butterflies." That is coming later this year, according to Marty, probably in the fall when they cut the rest of the album. Until then, it's trying to get with a publishing company to license the music and finishing up the artwork, playing out and creating some funds for the next round of recording. You can see BoneJinn next at PHT on Friday, April 5 with Burning Babylon and Krosjoint! The band is planning a CD release show in the next month or two!
Light At The End Of The Tunnel For Future Hardcore Toy Tiger Reunion:
I was talking with some of the Toy Tiger people about the Hardcore Era of the Toy Tiger, and how it has been dissed. The person I talked to agrees that more attention should be paid to the people and bands that made up that era of music. Hopefully, (nothing is set in stone just yet) next year they will be adding a Toy Tiger Hardcore Reunion to the usual Toy Tiger Reunion. A two-day event is in the talks!!! One night of heavier bands from the Nineties era of The Tiger, and, of course, the usual Toy Tiger reunion bands will be playing as well.
Guitar Emporium to Close:
For almost 40 years, Guitar Emporium has been serving musicians in Louisville. But come March, Guitar Emporium will be closing it's hallowed doors. Owner Jimmy Brown and his wife want to retire and focus on other things, like Jimmy's music. People seem to really care, as calls have flooded the place calling for it to remain open, and even offers to buy and continue on with the store have been made. The place is legendary in Louisville, and that is a fact. While I myself have only been in there probably five times, I admit the place is a staple of the Louisville Music Scene and will be missed by many. First Professional Musicians Center and now Guitar Emporium!
This is starting to be a bummer. Many rockers along Bardstown Road will not be happy about the closing.
The owners have done a lot for this city and deserve to rest and have some fun in their twilight years, so you cannot really blame them for the decision. Best wishes to Mr. and Mrs. Jim Brown. Thanks for the many years of service to our city's musicians.
Po Brothers moving Out West:
The Southern Indiana band Po Brothers are packing up their bags and heading out West to make their fortune. These guys have been playing around these parts for over two-and-a-half years and have played some great shows and have had some success. But the band feels it's time to move on to a scene that is livelier and has more potential for them to grow and get their music out there. The band knows some people out in Seattle's music scene and they told them it was rockin', so the guys made the decision to move to Seattle. They are saving their money to survive for a few months till they get settled in, but they plan on playing music in many towns along the way, trying to promote the new EP. The band is releasing the EP on March 23 at Navilleton Hall in Floyd's Knobs. Also, they are also playing Phoenix Hill Tavern on March 1 with Tim Flaherty's (of Hot Action Cop) new project Underwater and others. The band states "We love Louisville but its come time to pull the trigger and make something happen for ourselves. Our goal, and I'm sure every musicians goal, is to make a living off of our original songs and play as much as possible. Since we have no intention of 'selling out,' we have to make it happen ourselves."
After the EP release show on March 23, the band will be taking a huge (and scary) step towards the future by moving out West. A bold move from some dedicated people! I totally respect that. That is called "Going for your dreams!"
I'll tell you this: I'm going to miss these cool, young talented dudes. They had great attitudes, good music and they were pleasant to be around and to work with. Total professionals. And not stuck up douchebags like many bands are around here. I give two thumbs up all around for these guys and their music. I wish only the best for them when they get to Seattle.
So show your support for these hometown rockers making a big move, and come see them play at these last two shows in Louisville/southern Indiana.
93.1 The Fox is Back:
Yay!!! No more lame, whiny pop music doo-doo! I've got to be honest,folks, seeing our old and trusted rock radio station "The Fox" change to what it was, was a hard thing for me to take. I've been a long-time listener, and in the past, even a regional music DJ on The Fox for over two years, so the station kind of means something to me. Heck, I all but quit listening to the station when it changed to that hideous pop garbage format, instead opting to listen to classic rock station WQMF. The only time I listened to The Fox was to hear my old friend Mudd play some Louisville bands on "Louisville Rocks." I am happy to report that the station is now back to the way it used to be (rockin!!) and people are very happy about the change back to its original format. We get real rock 'n' metal again! They have been playing Slipknot, Five Finger Death Punch and all kinds of good stuff. This makes me happy, because now I do not plan on pulling my radio sponsorship with the station, like I had been thinking about doing. So listen up people, start supporting them again like you never have before! Otherwise the corporate bigwigs might change the stations format again! Maybe to something even worse than the lame, whiny pop crap they put on there last time.
Talk Of Spring's New Music:
I'm sitting here listening to Louevil pop rockers Talk Of Spring's new five-song, self-titled EP (recorded in Chicago), and Ppoduced by Marc McClusky (Weezer, Ludo and Letlive). As I've said before, this isn't my type of music personally, but there is no mistaking the great talent in this young original band. When I saw them perform a few months ago, I was blown away. The creativity and feeling in this band is substantial. Bassist Scotty Peebles says "Don't Stop" is about simple summer love; about being in love, blasting music from the car, riding around with the windows down. I can relate to that. It makes me think of when I was eighteen. It's a happy tune that reminds of today's popular modern pop rock music. The sound quality of this recording is great! The vocals sound amazing. The bass work of Scotty Peebles has increased tenfold from a few years ago and he has a strange bass sound on this song that has some distortion in it that almost sounds like a keyboard or something. Singer/guitarist Josh Napier is a vocal paradox, conveying feeling, melody and soul, and all this while playing the guitar! "Nightlight" is a great-sounding tune with super vocals charged with energy and melody. It's a bopping tune that many young people would surely like. The chorus is a memorable outing that has an unforgettable factor in it (I found myself singing along with it and humming it!! And I like some Death Metal!!!).
This is a real good tune! A hit in the making. Producer Marc McClusky is really good at recording this kind of music, and the band made the right decision to seek him out for this project. The sound quality is through the roof. This band sounds too good to be just a three-piece band. It makes me proud that we have such talented musicians in our fair city. Not only great musicians, but really good human beings as well. Total professionals. This band has huge potential, they just need the right opportunity to take their music to another level of exposure. An opening spot on a national tour would be ideal, and I have no doubt that they would absolutely do awesomely! You can see TOS on March 16 at Heart Of Fire Church.
Bad News for Popkiss Chainsaw:
The band has lost their only guitarist, Hy Davis, and they are now out of commission, for a while at least. It is unclear whether they will disband, or continue on in the search for another guitar player. No disrespect to Hy Davis, because I know not the reasons for his departure, but it does suck that one person can destroy a whole band and everyone's dreams. It's the way bands go. It only takes one to ruin everything. I know this all to well. These guys were sounding very good lately with the new lineup of vocalist Billy Burton and Hy Davis joining the band. They had big plans this summer, to tour and play a bunch of shows. This is a huge blow to founding members bassist Nick Priddy and drummer Troy Ford, but with a little hope and positive outlook, hopefully they can be back rocking again in a few months with a new guitarist. Those guys don't give up very easily.
Musician Of The Month:
This month's featured musician is one mean drummer, maybe the best metal drummer in the region: Alex Morgan of Evansville Indiana's Deliver Us From Evil. Dude is beyond sick on drums and is a helluva photographer as well. Be sure to read his feature in this months issue!
Demise Of The King:
Demise Of The King is a young Louevil band that labels themselves as blackened death metal/deathcore/metal. Formed in September 2010, these guys range between the ages 18 and 24 and live in the PRP area. I'm checking out their new EP, "The Embodiment Of Suffering." This stuff is pretty brutal. Blast beats are a-plenty. The guitars are sinister and I'm digging the use of the pinch harmonics in the song "The Spawn of Manipulation." The vocals of Bob Lowery are good for death metal. Heck, he sounds as good as the top dogs in death metal. Sometimes it's very difficult to remain in time to such fast and intricate guitar riffing and beats. Bob hangs in there well. The blast beats and stops are cool-sounding. Kind of reminds me a little of Louevil's The Devil And The Darkness. If you like death metal, then this should be right up your alley. There are some skills at work here. The drumming of Ben Cotton is awesome. The mixing and quality of this CD is pretty good. I can hear everything equally. "Ghoul" is a shredder that has some old Morbid Angel influences. It's a bit slower, but the drums are still killing, doublebass-wise. The melodic guitar parts are cool, and the breakdown in the middle is very cool. I love that!! What the hell is that instrument? I can't tell if it's keyboards or guitars with mucho effects. Whatever it is sounds sick! There is something about this song that is fargin evil. Sounds like some Norwegian black metal!!! This is some quality Louevil heavy metal.
How come I've not heard of these youngsters yet? I'm going to have to book these guys A.S.A.P. "Lament" has some lightning-fast guitar riffs that sound pretty hard to play. All in all this is some good stuff for dudes so young. They have some potential and should do well if they can get out of this town and get their music out to the masses. The heavier death/black metal scene seems to have all but died in this town, sadly. But with newer bands like Demise Of The King out there shredding, there just might be a resurgence in the making. They have 1578 "likes" on their Facebook page and that isn't anything to sneeze at. Check out this rockin' new band at reverbnation.com/demiseoftheking
Louisville Drumming Legend James Kottak and Family Mugged in Phillipines:
Scorpions drummer and former Louisville native James Kottak was in the Phillipines, vacationing with his family when they were mugged at a park close to their hotel and robbed of money, passports, cell phones and credit cards. Luckily no one was hurt, and the family went to the U.S Embassy and Police, there to no avail. They are stuck in the Phillipines with no way to get home. Hopefully, the U.S embassy will quit bullchitting and get these good people back home with no drama. I wish the Kottak family the best of luck regarding this lame turn of events.
New Venue, The Warehouse:
Grindstone vocalist and venue owner Robert Maupin is building an entertainment complex that will blow you away, peeps! He has over 12,000 square feet of of room, a really nice P.A., lighting system, and stage, twoVIP areas, two freak cages for the ladies to dance in, a DJ booth, and the willingness to let us regional bands come and play/party for the masses. The capacity for The Warehouse is 450 at least. However, this is not an ordinary club. This is a venue in a business complex that you rent out for occasions. Trust me, it's not your everyday neighborhood bar. I've been there once before and it has serious potential. I've not seen it since Rob fixed it up and built the stage, but I hear it's awesome now! The Warehouse is located at 5800 Fern Valley Rd, Suite 144. Hopefully, in the next month, things will be rolling! I plan to book some bands there if things can be worked out financially. I will let you know when it's open for business! You can contact Rob at 964-7040.
Empyrean Asunder Return w/ Female Vocalist:
It's been a few years, but Anti-Industrial rock band Empyrean Asunder is back! The newly revised lineup now features the vocals of newly added female frontwoman Ophelia Asunder. Empyrean Asunder ushers in a new era of decay. They are the auditory manifestation of the chaos inherent within society. Fusing the musical residue of industrial, electro, metal and punk with violently theatrical and visually intense performances to create a harsh and vivid experience that echos, with staggering conviction, the ills of humanity. Guitarist/keyboardist and long time Louisville music scene musician Jerry Barksdale comments "We are excited to be back and are looking forward to playing out with this new lineup. This is the soundtrack to our dying world. It's pretty aggressive stuff."
Expect a promo CD out sometime in March!!!
Kid Rock Back, Again:
On March 2 Kid Rock will be at the KFC Yum! Center again. Ha! I remember meeting Kid Rock at The Toy Tiger when he played there. He was a nice guy. I thought he was a greasy roadie though, instead of the main man Kid Rock. That surprised me. The man has got some serious talent and has made some noise in the music world with his no nonsense rap/rock/country style. I haven't seen Kid Rock in a long while, so it would be good to see how he has developed over the last nine years or so. This should be a popular show and should bring in a wide spectrum of people of all types. Rappers, rockers, metalheads, country rednecks. All want to see the Kid in action.
Bon Jovi coming in March:
On March 14, Bon Jovi will be at the KFC Yum! Center for one night of Eighties rock n' roll hits. I just saw the band on TV at the 12/12/12 Sandy Benefit and they sounded real good. "Wanted Dead Or Alive" sounded especially good with the double acoustic intro and Jon doing the vocals this time (guitarist Ritchie Sambora does the vocals sometimes as well). I've never been a Bon Jovi fan at all (a few songs are okay I guess), but I had to endure all his hits over and over and over because I grew up at a time when there was no getting away from the man. I do like how he has helped the benefits so much and given much money and time and effort to helping people. That is a good person! And he still has the same band members I noticed (even the keyboardist with the fake long hair), so that is a plus, and should make for a cool Eighties flashback show for all of the diehard BJ fans out there. One thing is that you know that there will be a ton of hot females there, and that in itself might be reason enough to go check out these New Jersey rockers as they ride the recent wave of publicity and exposure regarding their career resurgence. Eighties rock isn't dead by a long shot, and it seems it's making a big comeback. Sweet!!!
Fleetwood Mac Coming in April:
This show at The KFC Yum! Center on April 11 has me interested. Back in my all-out metal day,s I used to make fun of this band like a jerk, but now that I'm older, wiser and much more laid-back I can appreciate this band for what it is: genius. I like several songs by them now, especially "The Chain."
I have never seen them in concert either, and I must hold a record for most concerts seen by a person in Kentucky. I would love to see guitarist Lindsey Buckingham in action, and to see if Stevie Nicks is as good as they say she is live in concert. I heard that on the movie School Of Rock. Even Christine McVie is back again for this tour. So this should be a special night for those fans of the Mac. If I can get free tickets I'm going to review this one for the paper for sure. It will be something different and cool for me.
Upcoming Shows
(I Cannot Print What I do Not Know, So Send Me Yo Chit.)
Send to Eddymetal1@aol.com
Diamonds Pub and Billiards (New Club located at 630 Barrett Ave)
Friday, March 8 – Drive By featuring Blaze and Anybody Killa w/ Dead Dirty Carnies, B Good, Chadillac Dundee and Midnight Dizturbance . 8 p.m. $15
Saturday, March 9 – The Flatliners w/ Arms Aloft, Nowhere Fast, Fast Friends and Put Up Your Dukes.
8 p.m. $10
Thursday, March 21 – The Bam Margera Experience w/ Fu*kface Unstoppable (feat members of CKY). 8 p.m. $20-$40
Sunday, March 31 – Orgy w/ Vampires Everywhere and Davey suicide. 7 p.m. $18-$30
Tuesday, May 7 – Goatwhore w/ 3 Inches Of Blood, Withered, Anagnorisis and Ohlm. 7 p.m. $12
Expo 5
Monday, April 15 – Insane Clown Posse. 7 p.m. $28
Headliners Music Hall
Monday, March 11 – Circa Survive w/ Minus The Bear. 7 p.m . $20
Monday, April 15 – Hatebreed w/ Job For A Cowboy, Every Time I Die, Terror and This Is Hell. 7 p.m. $20
Wednesday, April 17 – Kottonmouth Kings w/ Deuce, Dizzy Wright, Snow Tha Product and Eskimo Callboy. 7 p.m. $20
Heart Of Fire Church 5101 Bardstown Rd
Friday, March 15 – 2 Pump Chump, E-flat, Krosjoint and Six Foot Fall. 8 p.m.
Saturday, March 16 – Talk Of Spring and TBA's.
Phoenix Hill Tavern
Friday, March 1 – Underwater, Year Of The Gun, Po Brothers, Some Kind Of Saint and The Mad Taxpayers. Free before 9pm. Only $5 after 9.
Saturday, March 2 – BallistiX CD Release Party. 8 p.m. $10
Friday, April 5 – BoneJinn, Krosjoint, Burning Babylon, Southern Solstice and Flood Water. Free before 9 p.m. Only $5 after 9.
Union Station
Saturday, March 23 – Exempt, Gorgantherron and 2 bands TBA. 8 p.m.
The Vernon Club
Friday, March 1 – I See Stars w/ For All Those Sleeping, Capture The Crown, Get Scared and Ice Nine Kills. 6 p.m. $15
Saturday, March 2 – Let Live w/ HRVRD, Night Versus, Conditions, Rescuer. 6 p.m. $12
Friday, March 8 – The Orwells. 7 p.m. $10
Saturday, March 9 – Our Lucky Stars w/ Talk Of Spring, Trevillian, Fallen From Nowhere, Good People and Odds and Ends. 8 p.m. $5
Friday, March 15 – Thousand Foot Crutch w/ Love and Death (featuring Brian "Head" Welch formerly of Korn) and The Letter Black. 7 p.m. $18
Wednesday, March 20 – Attack Attack w/ Capture The Crown, Our Last Night, Alive In Standby and Skies Of Alaska. 6 p.m. $15
Friday, April 12 – After The Burial w/ The Contortionist, Within The Ruins, Glass Cloud and City In The Sea. 7 p.m. $12
Sunday, April 21 – The Word Alive w/ O' Kingdom, Our Final Hour, Militia Set Sail and Better You Than Me. 7 p.m. $15