October 2012 Articles
Cover Story
Kevin Gibson
Features
Eddy Metal
Columns
Berk Bryant
Mike Stout
Paul Moffett
Djinn Shockley
Mike Suttles
Martin Z. Kasdan Jr.
Eddy Metal
Alexander Campbell
Blogs
Got Shows?
Send Them To Us
Bookmark Louisville Music News.net with these handy
social bookmarking tools:
Available RSS Feeds
- Top Picks
- Today's Music
- Editor's Blog
- Articles
Add Louisville Music News' RSS Feed to Your Yahoo!

Issue: October 2012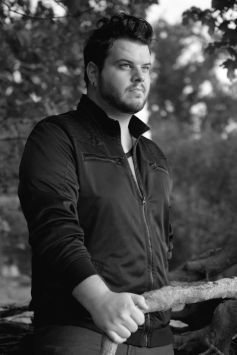 Clay Cook
>Name : Clay Cook
Age: 27
Instrument: Guitar
Band/Former Bands: Listen Listen Man (2010 – Current), (intheclear) (2003-2010), Static/Divide (2001-2003)
How long on instrument: 13 Years
Equipment: Gibson Guitars, Fender Guitars, Vox Amplification, Orange Amplification, MXR Pedals
Influences: I have a wide array of influences but these three acts have remained a constant and important source of inspiration for me over my musical career… Coldplay, U2, Killswitch Engage.
My first gig: Tek World, 2001
Hobbies: I love what I do for a living, my hobbies are my work. Photography, cinematography and graphic design.
Favorite movies: I'm an extreme film fanatic, there are just too many to list individually, so instead I'll mention my favorites directors; Christopher Nolan, Robert Zemekis, Micahel Mann, Oliver Stone, Ron Howard, Steven Spielberg.
Favorite food: Unfortunately, anything with a lot of carbs!
Favorite place: Most recently South Beach, Miami. Love the high energy atmosphere.
Bad habits: Workaholic.
What I'm listening to nowadays: Periphery, Katy Perry, Florence And The Machine, Chris Brown, Walk The Moon, Goyte, Neon Trees
Coolest thing I've done: I've done a lot of cool things throughout my musical career, I feel truly blessed to of had many amazing experiences, from playing in front of 12,000 people to touring the nation. But most recently, skydiving.
Most embarrassing moment: I work hard and play hard. I embarrass myself more then I should. Don't really have one that sticks out to my memory.
Who do you love: I love my friends and family.
When/where did you first get some: So we're getting real close up now…during my glory days as a young lad, I had a really really good time at a house party.