May 2012 Articles
Cover Story
Kevin Gibson
Features
Eddy Metal
Columns
Berk Bryant
Mike Stout
Paul Moffett
Djinn Shockley
Sue O'Neil
Martin Z. Kasdan Jr.
Eddy Metal
Alexander Campbell
CD Reviews
Kevin Gibson
Blogs
Got Shows?
Send Them To Us
Bookmark Louisville Music News.net with these handy
social bookmarking tools:
Available RSS Feeds
- Top Picks
- Today's Music
- Editor's Blog
- Articles
Add Louisville Music News' RSS Feed to Your Yahoo!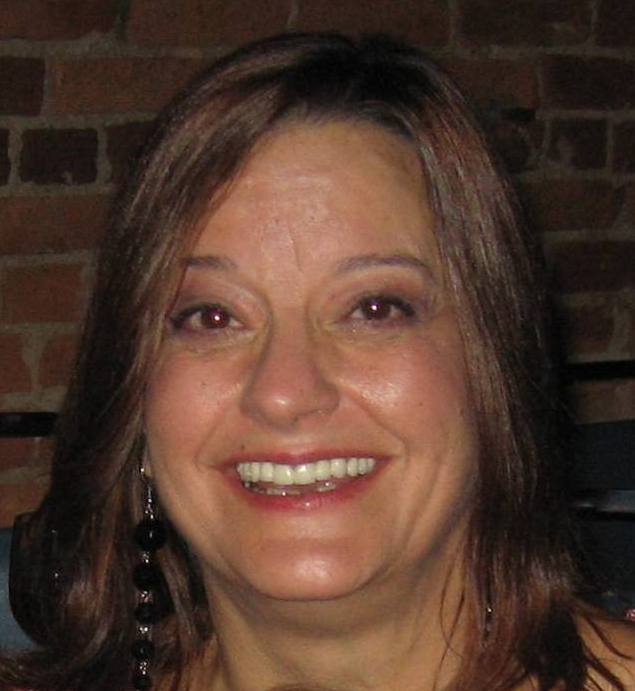 I've Got A Mind To Ramble
When the announcement came through the electronic network that Lamont Gillispie & 100 Proof Blues was releasing a CD I was both excited and inspired. I was excited to have the opportunity to pick up a copy and take a little bit of Lamont and the guys home with me and inspired to write about what I found buried inside the jewel case.
I have been a fan of the band's live show for years, always loving the energy they projected and their extensive Blues catalog. It is such a pleasure to watch a group of musicians enjoy what they are doing while laying down a seamless groove that makes you want to dance your legs off. You know that give and take thing that happens between the listeners and the musicians in a live setting? Lamont Gillispie and 100 Proof Blues Band knows exactly what it takes to make that happen when they play the Blues live.
So the question is how do you capture that energy in a studio recording? That seems to me to be the thing that eludes most recorded material. To me there is a thin line between just enough production and over-production, especially with the Blues. This is just my opinion, and for what it is worth, Blues recordings should sound a little greasy, not slick, a little dirty, if you know what I mean.
Agree or not, the self-titled CD Lamont Gillispie & 100 Proof Blues accomplished just that with their recording. David Barrick of Barrick Recording Studio in Glasgow Kentucky did a masterful job of capturing the sound that defines Lamont and the guys. So much so that when I play the CD I can almost smell potato wedges and taste the ice cold beer.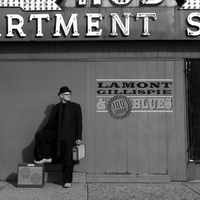 Lamont Gillispie & 100 Proof
When I pop the CD on, I can imagine Lamont up on stage wailing away on his harmonica, testifying for the Blues. I can see Byron Davies smiling broadly as he glides his fingers up and down the neck of the bass with Steve Holmes on drums, Mark Bright on saxophone and David Witherspoon on guitar doing their part to complete the recipe for that signature sound that is Lamont Gillispie & 100 Proof Blues Band.
I have already downloaded all of it to my IPOD and put it in my mix. It is the next best thing to going out and seeing them live and I highly recommend picking up a copy to take home. The CD is available at Underground Sounds on Bardstown Road for $10 as well as on iTunes and from CD Baby. Lamont and the guys will also have copies available at their gigs so go see them when you can.
My initial intention when I decided to write the column about the band was to use the CD as a vehicle to learn what Lamont's aspirations were about playing the Blues in Louisville and regionally. Not to necessarily review the CD but to help promote it and hopefully I have said enough here to help push that recording out there because it certainly deserves to be heard.
Byron and Lamont came to my house to talk a little bit about the CD and the band. The CD was just released a couple of weeks prior to our meeting and they were both feeling pretty good about the way things have been going with it.
Both got a big kick out of doing the Terry Meiners TV Show to help kick off promotion of the CD. Terry asked Lamont if there were any "F" words in the package and Lamont assured him that it was strictly family-oriented, or as family-oriented as a Blues recording can be. Terry said he would use some of it on his radio show. Turns out he played cuts from the CD all day long and mentioned Lamont and the band through out the day. The opportunity to have someone enjoy your music in such a way and share it with their listeners is priceless so I can certainly understand how that would be a satisfying experience and a great opportunity to get the music out there.
The more I talked to Lamont and Byron the more I realized that there really wasn't anything calculated at all about making their CD or playing gigs other than the desire to make the best music they possibly could together, entertain people and at the end of the day be proud of what they have done and that the people they entertained got what they came for, some good Blues.
When asked if he could recall some of his favorite Derby Eve gigs, Lamont had to mention some of the wonderful gigs they had on Derby Eve at Shirley Mae's years ago. If I've got this right, that was when Ricky Mason and Paul Tkac were in the band, both of who are in that great Blues band in the sky.
Shirley Mae's was located in one of the rougher neighborhoods and he remembers telling band members and patrons that came there to see them not to go outside during the breaks because it simply wasn't safe. He said they had some good times at that little club despite what went on in the street.
He also recalled Leonard's South, which later became Churchill Blues Bar, located at Central Avenue and Taylor Boulevard. One particular Derby Eve, they ended up with over $1,500 in the tip jar which would make any Derby Eve memorable even if you didn't drink one mint julep or win big it at the track.
As the story goes, Joe Torre's nephew was drunk on stage with Lamont, flashing his Yankee Stadium All Access Pass and declaring that he was Joe Torre's nephew. (I had to Google Joe Torre to find out that he was a major league baseball player.) Every time Joe's nephew took the pass out of his pocket to flash it he would throw a $100 bill into the tip jar. Well Lamont was no fool, he'd ask the kid repeatedly, "Now who are you?" and repeatedly the kid would flash his all access pass and dump another $100 in the tip jar.
Byron interjected at the same time a guy from Houston on the other side of the stage was not to be outdone by Joe Torre's nephew, so he began throwing $200 at a time in the tip jar. They tell me it was like that the entire weekend at Central and Taylor, so they would play until 5 a.m. Lamont Gillispie & 100 Proof Blues Band was there for the long haul; as long as the partiers kept putting money in the tip jar, the boys played on.
Simply stated. Lamont says that he feels very blessed to have been able to play the Blues with some of the finest musicians around over the years, including his current group of band mates. From what I can tell, he is not showing any signs of slowing down or giving up on the Blues and playing to the people and that, my friend, is a good thing for all of us.
When asked what's up next for Lamont and the band, I'm told that there is going to be a big R&B and Blues blowout at the Vernon Club on Derby Eve this year, featuring three Louisville bands. This to me looks like the party to attend! Where else can you get three times the finest music that Louisville has to offer on Derby Eve?
Nowhere, so come on out to the Vernon Club at 1575 Story Avenue, plunk down $10 and enjoy some BBQ and a drink or two and dance your face off. Doors open at 8 pm.
Lamont Gillispie & 100 Proof Band will kick off the night with some of the best Blues you will find anywhere. Next up will be the Stray Cat Band with Greg Martin on guitar and topping off the night will be Little T&A doing their thing that they do so well. As far as I'm concerned this is the best ticket in town on Derby Eve 2012 and don't forget to pick up a Lamont Gillispie & 100 Proof Blues CD while you are there.
Peace, Love & the Blues Hippies.