May 2012 Articles
Cover Story
Kevin Gibson
Features
Eddy Metal
Columns
Berk Bryant
Mike Stout
Paul Moffett
Djinn Shockley
Sue O'Neil
Martin Z. Kasdan Jr.
Eddy Metal
Alexander Campbell
CD Reviews
Kevin Gibson
Blogs
Got Shows?
Send Them To Us
Bookmark Louisville Music News.net with these handy
social bookmarking tools:
Available RSS Feeds
- Top Picks
- Today's Music
- Editor's Blog
- Articles
Add Louisville Music News' RSS Feed to Your Yahoo!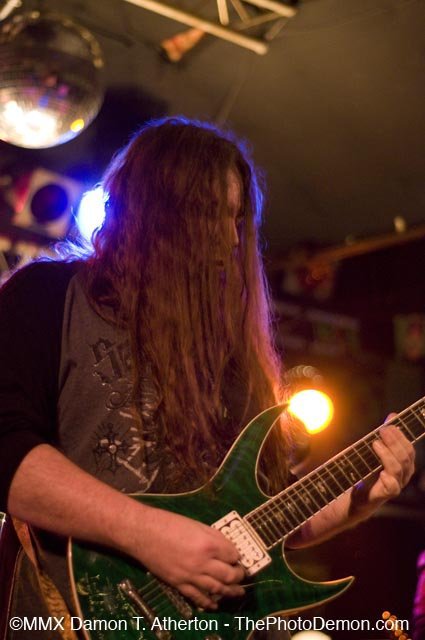 News From the Pit
Happy Derby Everyone~!!!
Greetings from Churchill Downs! The party capital of Kentucky! I've lived two blocks from the infamous horse racing track for 17 years, and trust me, it gets pretty wild around here at Derby Time. I've seen some crazy shee – it. From the guy walking around with his lady – a blowup doll with a thong on to the drunk (that I didn't know.) passed out on my front porch to a drag queen party across the street; to the naked couple in the Infield; to the two drunk fat guys trading punches to in the face. You know you will always have a memorable time when you attend Derby Festivities – that whole week.
This year I think I'm gonna just chill at home and avoid the crowds and utter craziness. Those party animals wanting to get out Derby Eve should check out Lit at Phoenix Hill Tavern, as the Hill always gets a lively crowd for their Derby Eve shindig. I think they party all night, too.
It promises to be a wicked good time, with tons of people in attendance and The Villebillies are playing a free show at Hard Rock Cafe, if you wanna party at 4th Street Live! on Derby Eve. Jefferson TARC Bus, Soundtrip and 2 Pump Chump will be playing the Hillview Government Center on Derby Eve, if you are in the mood for some rockin' cover bands.
As always, the music scene here is in constant change and we have a slew of new bands that have some very good stuff going on. The few new bands you need to check out are Southern Indiana's The Po Brothers, The Cigarittes (a young group of three brothers who wail.), Underwater (featuring Tim Flaherty of Hot Action Cop), Cameron Jayne and 86 Black (from Lexington) and Johari Window. Signal The Revolution is now back in action as well. Some of these bands greatly impressed me with their professionalism and talent, especially The Po Brothers and The Cigarittes, two young bands with the tools to make something happen.
The Future of Louisville original music? I believe so...
Keep your eyes and ears open for all of these newer bands! They kick butt.
Summer is right around the corner and we have a ton of concerts coming to the region: Iron Maiden, Motley Crue, Dream Theater, Nickelback, Kiss, Poison, Slayer, Slipknot, Anthrax, Journey, Motorhead, Alice Cooper, Mayhem In May, Def Leppard, Lita Ford. Surely one could find your type of music in that wide variety of events!
As for me, I'm looking forward to playing out this summer with all of you regional original rockers. You all know original music is where my heart lies. The art of creating something from absolutely nothing. It's a challenge, it's fun, and when you do come up with something good, it's almost as good as sex!
If any of you venues, promoters, or bands need a stoner groove Southern doom band, or a radio-friendly melodic hard rock band, let me know, both my bands are now booking for summer. We would love to play out-of-town more, or do some festivals, so keep us in mind for some gigs and I'll see what I can do in return. It's all about helping each other, scratching each other's back and supporting the scene as a whole. Many musicians in town seem to have forgotten that apparently, but if all us good folk who do care for our scene pool our resources and strive to help each other in our endeavors, then we will persevere.
The list of A–holes is through the roof, but thank god, we have some darn good people in this scene to make up for the bad apples/bad examples. We'll form a cool people army and kick those stuck up, self-centered douchebags in the nether regions and send them on their way!
I'm outta here. Till next month, be good to each other, have fun, try to not go to jail during Derby, and by all means – have a fargin designated driver!
P.S.: Next month, my column might have a new name. I'm toying around with a few potential new names.
The "News From The Pit" name is old and outdated, and no longer fits with what I do. I try to cover all kinds of rock now, including metal. The metal scene here isn't what it used to be, so I think it's time for a change...
The Metal Grapevine
Prong and Crowbar Review:
Wow, what a badass show. And just what I needed that night after going through some bulls**t. I was exhausted, and kinda broke, but I wanted to see Prong and the sludgemasters Crowbar, so I toughed it out and headed up to the show with my roommate Nate in tow.
We got there in time to see my buddies in Maltese Cross play a few songs, which they nailed. Man, those guys have gotten so much better over the years. Nowadays, they are a metal juggernaut from hell.
Anything that gets in their path should watch out and take out health insurance. Great guitar tones and a good riffs as well. The vocals could have been a bit better, but all in all, it sounded great. I was bummed that I didn't get to hear more of their set.
Next up was a new band featuring bassist Corey Lowery, formerly of Stereomud, Stuck Mojo and Dark New Day. The band was just added to the bill and is called Eye Empire. Those former bands of Lowery's were kinda big, so this was a surprise hearing they were playing. The band sounds great. Very tight for such a new band! The guitar player, B.C. Kochmit, is a beast. He won the Guitar Award of the night, in my opinion. His tone and leads were ridiculous: smokin leads and a tone so fat you could almost reach out and grab the sound waves. The singer was pretty good too, very melodic. The five songs were good, but towards the end it switched into Sevendust mode, and that kind of disappointed me. I understand they are from Atlanta, and dude from Sevendust is his brother, but it sounded too much like Sevendust/Slipknot for several of my friends there. I did like the sound of their music overall, especially the creative guitar work.
Next it was Seattle's Witchburn, a doom Southern sludge metal band that features a chick singer and guitarist. The singer, Jamie Nova, is a little Hispanic-looking chick who is very cool, and has a helluva metal voice. I spoke to her after the show, and she was a little cutie with a sweet personality, who had a sweet ole tater. That girl has some soaring highs, smooth vibratos, and a seriously soulful style that adds a lot to the bluesy, sometimes plain riffs of guitarist Mischa Kianne, who sported long dreads and a Gibson Les Paul. (One dude in the crowd said "damn, that is one mean looking b**ch.")
She was, no doubt, a rockin,' doom-metal female guitarist – but a lot of it sounded alike, with the same groove. She is pretty much a rhythm guitarist in my eyes. They needed a smokin' lead guitarist because the leads were a bit weak. I like doom, but Witchburn might have been a little too Doomy for me. I didn't care for the ultra-slow groove. You wanna hear some classic Doom? Check out my faves Trouble, and Solitude Aeturnus.
Then it was time for the reason I went – Prong!!! I have been listening to Prong for a long, long time. I was one of the lucky ones who saw them at The Zodiac/Mercury Paw here in Louevil back in the late 80s/early Nineties, and even once before at Phoenix Hill Tavern, of all places, back in the mid/late Nineties. I think it was Anthrax and Prong at that show.
Prong hit the stage and destroyed!
OMG, it was sooo good. Thunderous bass as constant as a heartbeat, and the guitar work of Prong ringleader, guitarist and vocalist Tommy Victor was off the wall and off the hook. Killer chunk metal rhythms and blazing fast leads that came out of nowhere from his Schecter axes. His guitar tone was lovely, and Tommy was going off on the squeals and pinch harmonics like a madman. Tommy had that guitar sounding like a piglet getting stuck with a needle! Those Schecter guitars (I bought one used a few months back, it rules) are darn good guitars people! Excellent highs and harmonics.
This night was proof of that as anyone who saw the show will agree. Even though Tommy is getting up there in years, Tommy still made that guitar his beeyatch. The way he went from hard crunchy rhythm to a frikkin' difficult scorching lead run, back to crunchy rhythm, without missing a stroke, all while singing, was pretty incredible. Tommy was on fire.
Bassist Tony Campos is as good a bassist as I've seen and kept the bottom end thundering along. Puerto Rican drummer Alexei Rodriguez certainly held his own as well. The band played classics like "Beg To Differ" and "Snap Your Fingers Snap Your Neck" as well as some new stuff like "Eternal Heat" and "Revenge ...Is Best Served Cold." Old or new it rocked! These older guys still wail like it was nothing. It was an all – around thrash metal lesson 101, you might say. Prong was all over the place metal-wise. Such energy and enthusiasm. And that big ass moustache. Wow. I'm so glad I rallied strength to attend this show. I was tired at 5:30 a.m. the next day, but it was still worth it.
Crowbar came on next and it was time for oldschool New Orleans metal. Kirk Windstein (also guitarist in Down) is apparently a cool and funny dude and has some great guitar skills as he plays and sings at the same time. Not an easy feat by any means!
Longhaired hippy bassist Pat Bruders is a whirlwind of hair and bass action. The guy has charisma and killer bass technique. He has a Kyuss bass sound that really cut through. While the music was right up my alley, the vocals fell short in my opinion. But I've never been really big into Crowbar, and wasn't very familiar with their songs or CDs, so I was kind of in the dark during the Crowbar set. The band is awesome. It's a wall of thick tone that just eats into you and won't let go. Kirk Windstein is funny. He tried to sing some Whitesnake in his gravelly, raspy voice and he hit the notes but it was cookie monster version. Still fargin funny though. The guitars were down-tuned and heavy and feedback was plentiful as Crowbar laid down the NOLA law. The Louevil fans ate it up. They sounded good except the vocals. Sorry I don't know about Crowbar's songs and stuff. I couldn't get a song list, so I guess I'm screwed on that. I was a bit too tired by then, from the onslaught of metal since 7:30 p.m., so we left about halfway through the set, happy and with ears ringing.
Thanks to Terry Harper for booking the show. Check out the pics I took of the bands!
The Villebillies "Appetite for Dysfunction" Review:
First thing I noticed is the artwork of the CD. It's a cartoonish illustration of a scarecrow smoking a cigar in front of a burning house. Very cool looking, and very professional too. It looks sweet. I'm throwing the CD in now.
The intro track "Midnight" is kinda folksy on guitar and reminds me of "Oh Brother Where Art Thou." The vocals are almost gospel/folk sounding over the bluesy, twanging devil down south guitar. It sets a great mood. I like this. Killer acoustic guitar tone going on here! "Pure To The Grain" is a fast tune with lots of attitude. The guys go back to their rap roots on this track, although it starts off with more Delta twang guitar, which I like a lot. The band mixes up different music styles well. Twang redneck guitar with smooth rap vocals! This is some pretty good stuff. Blues legend Robert Johnson would would have been proud to jam with the Villebillies I'm sure. This would be a good tune for a video. "Talk To Me" is kinda laid-back love song that builds up throughout. The vocals get to moving fast over the acoustic grooving guitars. There are some really good lyrics in The Villebillies music, well thought out and perfectly synchronized syllable – wise. They can be singing one second and then go into rapping the next second, and then switch it up to something else altogether.
That's why these guys are one of the few bands that have a great draw in the city nowadays. A very eclectic mix musically. I reviewed "Rear View" as a preview of the new stuff a few months back, and it could be the band's first single. "Alive" starts out with some cool vocals that are well-sung and memorable. There is almost a R&B feel to the intro with the effects and all. It's more pop and less rock on this one. Demi sounds great on this track. Maybe some of his best vocals ever. See what vocals can sound like when you add a little effect? These vocals sound good.
Way too many bands record vocals dry, and it sounds painfully dull and lifeless. The keyboards in this bring out the song big-time. This sounds old-school like a MF. I like it. The vocal melody in "Alive" is what draws you in. The chorus is in your face.
">Sideshow" is trippy and cool. More very catchy vocals from Demi. And there are some killer backup vocals going on, too. It has a trippy Mommas and the Pappas feel to it, which I like.
Demi has come a long way since Plan Of Man. He has come into his own. I'm very impressed with this release so far. This is my favorite track as far and could be a national hit. Seems like people would eat this up. "Pride – Aside" has some beautiful piano/keyboard work in it and there are some great guitar lead tones with reverb on it that sounds oh-so-sweet. "The Biz" has some real facts of life lyrics and talks about the experience of being an original musician in Louisville. Basically starving!
There is a good, groovin rock beat with some gangsta sleaze, rock rap vocals over it. It reminds me of Rage Against the Machine a little but with much better vocals. (I never liked Rage's vocals.) Nice little outro guitar solo. "Just Yesterday" has an unusual sound that you don't hear everyday. and the use of Autotune in "Tuck To Me" isn't bad, although that has been done to death in the music biz over the last five years. I think The Villebillies are making fun of the popular fad/trend more than anything, that's why they added (Autotune Epilogue) to the song title.
The Villebillies use guitars, basses, drums, harmonica, slide guitar, DJ mixers, Autotune, scratching, keyboards and basically whatever they can get their hands on. This band has mad skills and darn good songwriting capability. I'm surprised they aren't on the road touring as I am typing this. The sound quality on this CD is good. You can hear every element. While this is not my type of music personally, I can still see the positive and rockin' aspects of this Louevil icon. It doesn't get much better than this for this music style. Mad props to all the guys in the band. Everything sounds good. The guitars, the keys, even the over-trendy Autotune epilogue. Ha.
I took a few minutes to chat with Demi about the new CD.
Eddy: Demi, tell us about the recording process. You guys make your own records and the chit sounds great too. Did you have professional help with it, or do you just kind of f**k with it 'til it sounds phat?
Demi Demaree: As far as the recording process goes, it's pretty scattered. Some songs begin with guitar riffs, others a beat. If we catch a vibe, we roll with it and the hook creates the skeleton of the track. Then we build on it after that with the verses, bass, keys, other guitar tracks and back up vocals. Appetite for Dysfunction was recorded in four different places over a three year period at different band member's houses and Island Earth Studios. Island Earth is the new label we started to put our music out and work with other like minded artists. To answer your question, we just mess with it until we are happy with the sound. We also had outside help from Joel Hopper "Hop" who did an awesome job mastering it for us.
Eddy: What are your four favorites songs on the CD and why?
Demi Demaree: If I had to pick - in no order - my four favorite songs were: "Just Yesterday" because of its message. "Talk to Me" because I wrote the riff years ago and could never finish it, so I was glad it finally saw the light of day. "Worth the Fight," the name says it all, and "Sideshow" was the last song we wrote for the album so it's real fresh to me.
Eddy: You guys are doing a lot more bluesy Delta twang guitar riffs now, and I'm really digging the crossover with the rap/hip hop/folksy/oh-brother-where-art-thou riffage. Who came up with that idea? The guitarist? It works very well with your style.
Demi Demaree: We don't really shoot for any certain style per se. We are an eclectic group of people with different taste in music, so the goal is to infuse our styles together to create The Villebillies. On this album, there are some bluesy guitar riffs incorporated that were written by Tim and Justin that added a sound we all liked.
Eddy: Demi, your lyrics have always been good. What are your favorite lyrics on this CD? Give us a few lines of something you think we would dig...
Demi Demaree: Off the top of my head, I'd say the chorus for "Sideshow" are cool lyrics because they give the listener an idea of an artist perspective on trying to make it in the music business and what comes with that. "You know you try but you can't say no. They only love you when you lose control,
it's like the world's just waiting for the new sensation of the next generation sideshow.
>You wanna follow all your childhood dreams? The consequences more than what they seem.
It's like the worlds just waiting for the new sensation that the next generation won't be."
Lyrically speaking, I'd say all the vocalists stepped up their game on this album and we are all very happy with the finished product.
Eddy: What are the plans for The Villebillies for 2012? Play out a lot, or maybe try to get a deal with a label? With a CD this good, it seems like It wouldn't be too hard. I know you guys have a huge show at Hard Rock Cafe on Derby Eve, and it's free. In closing; you wanna say something to the Villebillies fans in regards to your big Hard Rock Cafe Derby Eve show?
Demi Demaree: Our plan was to finish this album. That was the goal. As far as a major record deal goes, of course we are open to that if the right situation came along, but we don't stress on that anymore. Worrying about record deals and money takes the focus away from the music and drains the fun creative part out of it. This record was about making good music, not impressing the executives.
We have a free show Derby night at Hard Rock Cafe fourth street live and the new CD will be available! We don't go on until midnight but bars are staying open until 6 a.m! I have a hangover just thinking about it, but it's sure to be a great time!
Chip Adams' Louisville School Of Rock:
Attention Louevil rock fans! We now have a school where young people can learn the fine art of melting faces with their rock n roll, or country, or hip hop even! Now you can take your kids to a place where they can learn how to play guitar, bass, drums from the best musicians in the region. I have been hearing tons about this school, so I figured I should see what's up with this very clever and helpful idea. Let's find out from Louevil's premier bassist and Louisville School of Rock Director Chip Adams, a super cool fella who gets Props Of the Month in our paper (see bottom on page), because the guy is a genuine role model (this town doesn't have many) and person who cares a lot about teaching people/kids the proper way to learn an instrument. It's easy to see that with Chip, it's all about the connection between student and teacher! He does a great job.
Eddy: Chip, tell us how this Louisville School Of Rock Idea got started? Who are your partners? And what are The Louisville School of Rock's main goals and aspirations for the future?
Chip Adams: The school was started around 2007 by two private investors, and the gear and some of the operating protocol was provided by a small local music chain out of the Cincinnati area, but when that arrangement expired, I got really excited about what the school could be. About three years ago, I was finally convinced to get on board as a teacher, then band director, then director. I then bought the school a little over a year ago, and I still actively teach and coach there, as well as oversee the operations. The school is NOT affiliated with any music store, music chain, or franchise.
We are growing with some incredible teachers, and the simple fact that we are a music school first, not a music shop first. Not that there's anything wrong with that, I worked in several music shops over the years, but I hear from folks every day that they like that we are not trying to sell them something, and the vibe is cool. We only sell accessories/necessities like strings, sticks, picks, cables, and we might consign some used items here and there. We have monthly shows coming up at Wick's Hurstbourne, and annual events such as Kosair for kids. Lots of people just stop by to hear the bands and chat with musicians and teachers. We also do clinics featuring the gear that specific companies support us with, and the companies that endorse me, and some of the other teachers as well. We offer special classes and programs here and there and summer camps too. We don't use any "cloning effect" or boring curriculum. The beauty of private lessons is we can take a student at any skill level, and go from there. The band classes are fun, but informative. Music is art!
Eddy: Who are some of the kids in the School that really shine?
Chip Adams: ALL of our students shine! But just like any school, there are always the ones that work a little harder and do more with the skill and talent they have. They want to grow and get better at what they do and it really shows. The harder they work, I will step in and help. I am proud of all of our students and bands, but it makes me really happy when I see some of them go extra mile.
I have gotten really close with some of the families, and close friends with many of the students. Many of them are booking gigs on their own now, writing and recording originals and exploring different things here and there, and that makes me proud. I see them do well in music, and I get to see them do better in life because of the magic of music.
Many of the kids/students come to me with life issues and problems, parents thank me for "getting through" to them and talking to them. I have adult students; they like to call their lessons "therapy"! I get the chance to make a difference in a student's life. It's very important to listen as a teacher/mentor. That is something else to witness. Not too many jobs offer such great rewards as that!
Come by the school or come to one of our events, and you will see what I mean. I stress to all the students, be humble, work hard, and let your playing and performance do all the talking. We get out of life, what we put into it.
Eddy: Is it any age accepted, or is there an age minimum?
Chip Adams: Any age is accepted, as long as the student shows promise and interest. We have students between 5 and 65 at the school!
Eddy: Where is the school located?
Chip Adams: 2303 Watterson Trail. 40299. In the J-Town Industrial park, between Hurstbourne and Blackenbaker. We are in the round building with the copper top roof. Stop by and say hello Monday through Thursday 3:30 – 8:30! We are open on Saturdays as well. You can also find us on facebook, and urock2.com
Eddy: Who teaches the kids the art of rocking?
Chip Adams: We teach several genres there, not just rock! I am quite fortunate to have some excellent teachers/coaches and staff here at LSOR. The teachers are not only good at what they do, but are a blast to hang out with. One of the rules at the school is to have fun!
Jeremy Reddick, Cuni Besic, Jeff Thomas, Screamin' John Hawkins. Steven O'Reilly. C.J. Mallonee, Zak Denham, and that Chip Adams guy, I don't know WHO hired HIM! Also I cannot forget Leigh Ann Yost; Event Promotions/Marketing/ Jenny Ewanchew; Office – Desk Manager, Janet Davis; Marketing/Bookeeping/Desk. I am also bringing in more new teachers in this summer. We are building new bands everyday. I stress and push my students to get into originals and songwriting. If nobody ever writes the songs, nobody can play the songs, therefore nobody could listen to the songs.
Eddy: Does it ever get difficult dealing with kids who surely get frustrated?
Chip Adams: Never! We have "kids" of ALL ages here. Everyone learns at a different pace, and that's another quality with one on one private lessons... We are there to help people achieve their dreams. If there's a will, there's a way. Patience is a virtue. Regardless if they want to make music their career, or just a fun hobby, I always tell them what my grandfather told me, "Never give up"!
Eddy: Do you have any good School of Rock funny stories for us?
Chip Adams: We have fun there every single day. I am so lucky to have so many great people around me there. The teachers, staff, students, families and friends are amazing, it truly is one big happy family! I have students from back when who are bringing their kids to me now. That is the ultimate compliment. I got to see them do well, now help their kids. There is no greater reward than to see the confidence and fun music can install in a person. I have dedicated my life to music, how wonderful is it that I get to share that with so many, in so many different ways? I love my work!
Dream Theater coming to Cinci:
Fans of prog rock/technical rock/metal should take note of this. Dream Theatre, one of the most talented bands in music today, is coming to The Taft Theatre in Cincinnati on June 25. If you love unholy blazing guitar riffs, soaring, high-pitched vibrato vocals and unbelievable keyboards and drumming, you should not miss this show. I have never seen them before and would like to possibly attend this musical feast. Get your tickets now! This might sell out.
Louevil's Death Metal Festival – Mayhem In May:
It is time once again for Louevil's annual death metal extravaganza. This year, it's at Union Station, 9302 Bluelick Road, and will feature a ton of brutal bands ready to pummel you into submission. Mayhem In May beeyatches!!!
Here is the list of bands for this two day event: Enjoy!
Friday May 18 – Coathanger Abortion; The Everscathed; Bless The Child; Ophiuchus; Abominant; Created to Kill; Last Question.
Saturday May 19 – Putrid Pile; Radiation Sickness; Tombstalker; Bloodcoven; Fully Consumed; Cains Rage; Solidification; Succorbenoth; Invoked; Esoteric Burial; End It With A Shotgun; Astrum; Cemetery Rapist; Intestinal Alien Reflux; Intracranial Butchery; Goremonger; Malignant Christ; Mangled Atrocity.
For more info, visit the website: http://www.facebook.com/MayhemInMay
New Band Alert, Tim Flaherty's Underwater:
Louevil native Tim Flaherty is the guitarist for Tennessee hip hop/alternative /rock band Hot Action Cop, but he has a new project, Underwater, in the works with drummer Rex Owen and bassist Craig Day. The goal is to write progressive emotional rock that soothes the soul. The music is darn good, as you might expect from a musician as good as Flaherty is. The guys are looking for the perfect singer, someone who sings with emotion and diversity. I've listened to the music and it's cool and goes in a lot of different directions. It's all over the place. I told Tim I'd try to find him a killer vocalist, so if any of you truly gifted vocalists want to try out for Tim's band, contact him at Timmy O' Flaherty on facebook. The guy has got excellent contacts, so this could lead to something good.
Serious inquiries only. Don't waste the man's time. He's busy with Hot Action Cop, and he and his GF have a new baby! You can see HAC on Saturday May 5 at PHT, and you can see a preview of Tim's new original music project, Underwater, on Friday June 1 at PHT.
Iron Maiden/Alice Cooper Coming to Indy in July: Man oh man do I love me some Iron Maiden!
On Thursday July 19 at the Klipsch Music Center in Noblesville, Indiana, two rock/metal titans will be playing! Iron Maiden & Alice Cooper on one bill. Is that cool or what??
This is a rare event. Iron Maiden rarely comes this way for a show. Heck, me and my ex gf had to drive 4 hours to see them back in 2004 I think. So if you love Maiden, and grew up to them, you might want to drive the measly two hours and see these metal legends in concert. You never know when they could decide to call it a day and retire! It would soooo be worth the drive to see them. I know many people that are talking about going. Bruce Dickinson is one excellent singer. One o' my faves. And the guitars of Adrian Smith and Dave Murray? Classic! I always liked seeing shows in Noblesville anyways, so you know it will be pretty good. It's their cops I could do without. Ha! I miss the Ozzfest shows something fierce. This should be a fun night!
Kiss & Motley Crue coming:
Yes, it's true. These two classic rock juggernauts will be coming to Cincinatti,Ohio on August 31 at Riverbend. I've seen both in concert and they put on a good show. A Theatrical show. No one does that better than Kiss, who was a childhood favorite of mine. And later I got into Motley Crue! Yeah I saw both bands in their heyday ( I'm 42 ) so I know what I'm talking about. It's messed up to think that wild azz Motley Crue is classic rock now. Ha.
Anyways, Riverbend is a great place to see a show like this so get your ticket asap, as this will sell out.
Hint from Eddy: Word is that there is a ton of money going into the stage show, so this should be something special.
Journey, Pat Benatar & Loverboy to play KY State Fair:
When I first heard about this show on Friday August 17th, I kind of laughed. This is an olschool 80's show to the max, that most young people wouldn't give a damn of, I'm thinking. I've never seen any of these band's, so that would be kind of cool I guess. No Steve Perry with Journey, but the little Filipino guy, Arnel Pineda, they got to replace him is pretty darn good, maybe even better, so it probably won't be so bad I bet. I always liked Pat Benatar's voice, but I had no idea she still toured and did music. That could be interesting. She used to be super hot back in the day, and a mega star with numerous hits. Her voice made the hairs on my arm stand straight up, in a good way. Oh yeah, and she never lip synched like these chumps do in today's music. She would probably rather be ran over by Sally Struthers than to do that lame crap. Pat has an amazing voice. I would like to hear her sing.
And last but not least, Loverboy. Laugh all you want, but the fact is Loverboy had some darn good songs! I admit I like quite a few of them. So farg off! Only because my older sister growing up listened to them 900 times a day, and her room was next to mine, and she had a bigger stereo than I did. It was an all out music war at the Burke household, with KISS coming from my room, and Loverboy coming from her room. Dad must have been overwhelmed by teen music. Ha. My sister would swoon over a picture of Loverboy's singer Mike Reno. Anyways, hearing it over and over got to me, I was starting to like Loverboy. Oh no! So yeah, this is an 80's cheese show, but it should be good fun, and will take you back in time to another era. A fun & free era when life was much easier and carefree. Sounds good to me, sign me up!
On a side note; I just checked out some recent Loverboy footage on youtube and they sounded great, vocalist Mike Reno sounded amazing. His voice hasn't changed one bit.
The Po Brothers/Cigarittes live review:
Are these two young bands the future of Louevil?
Yer damn skippy. I finally got to see The Po Brothers live in concert and I was impressed all around. Not only are they young and talented, but they have very good, humble attitudes, are very polite and are a genuine pleasure to work with. Why can't more bands be like The Po' Brothers?
It seems like I get a bunch of crappy attitudes from bands now, because they think they are all that, or they aren't happy with this or that, or the scene in general. These youngsters played my showcase, were as nice as can be and brought out a crowd better than most (even the A–hole bands.) do these days. Vocalist Collin Curry is awesome. Not only does he play and sing at the same time, but his voice carries through like a freight train. I thought the walls were gonna fall in on some of his notes.
He has some serious firepower in his wonderfully toned vocal style.
He has range in his high notes. I really like the song "Gone." I think this song brings out the best in Collin's voice. Such an entrancing laidback mellow tune. I had heard good things about the po Brothers and they were true. I love meeting new bands that have a great attitude as well as sound. The band says they sound like Cage The Elephant, Foo fighters and Rage against The Machine, but I don't hear that at all.
These Southern Indiana rockers have their own little deal going on, and I can see a lot of people getting into their music if exposed to it, especially the younger folk. There is an energy and emotional feel about the Po' Brothers. I want to see these guys go into a real good studio and see what happens.
With Collin's winning voice and the beautiful music the band makes, I think they could have something special.
I also have nothing but good stuff to say about The Cigarittes as well, another band whose skills defy their ages. The three Brittany brothers do an amazing job of writing and playing their music. The great guitar and talkbox of the charismatic Rio, the cool keyboards and bass of Gunnar, and the hard hitting drumming of Jagger, I'm impressed with The Cigarittes. They are rock n roll.
I'm happy to report that the band is heading out on a short tour, first to Arizona and then on to Los Angeles for a showcase. This is what happens when you put it all on the line people.
You take a risk and things can happen. And I think this risk will turn up something positive.
If you haven't seen these two bands, you need to. Because musically, they are the real deal and darn good people as well.
Overload CD Review:
I'm sitting here checking out the hardest working metal band in Louisville's new CD, Blood For Blood. Overload came onto the scene a few years ago and have been active since. Bassist/vocalist Mark Jackson was once called the Lemmy of Louisville, and yes, it does kind of fit. Mark has that raw, go-for-the-throat musical approach just like Lemmy does. He is a cool guy like Lemmy is, too. He is one of the good people I speak of in the scene.
Overload recently recorded an eight song CD and this is the result."Nothing To Lose" is old-school metal to the max and gets off to a fast start, which doesn't let up. Reminds me of old Metallica some. Old, old Metallica. Thrashy and a bit crunchy too! Rockin' drums!
">All Talk And No Show" features some growly, Lemmy-esque cool vocals. Some nice drumming from Donnie Cranmer, too. I really like the vocal arrangement in the verses. Very cool and creative! The guitar solo isn't quite doing it for me on the track, though the rhythm sounds great. Very raw and in your face. "Widow's Peak" is a rocker of a track. OMG, does Mark Jackon sound like Motorhead on this one. Mark also reminds me a lot of vocalist Lee Dorian of the doom metal band Cathedral, whose vocals I love. Maybe even some Gene Simmons, or heck, possibly even Big Al of Boozer! Mark really does have a fine low voice. Even though his voice is pitched low, he uses notes and actual singing to great affect. I like this song! Mark plays bass and sings at the same time too. Dawg has skills.
">Knee Deep in the Abyss" is a fast-paced tune with an insane shredding solo that sounds like madness on tape. I'm not to sure about the guitar tone on this CD. I'm a guitar stickler, and this sounds kind of tinny and a bit thin. Jacob Smith needs a Mesa Boogie guitar rig. That would be frikkin' perfect for the Overload raw sound. I think Overload should consider adding a lead guitarist to the fold. The leads don't stand out as they should. The rhythms are killer and good to go, but with a lead guitarist who screams, which would make it so much better. "Drop VI" starts out with a nice clean guitar sound. The clean guitar sounds good. Decent drumming during the intro. Not sure I'm digging the vocals during the verse. A bit too plain maybe. The guitar tone, not the playing, in this one – was terrible. Sounds like a Crate amp. Not good. I am loving this instrumental intro to "Epitaph." The guitar is beautiful on this. Good job on the acoustics! The vocals come in and kind of kill it for me though. Great music, but the vocals of Donnie Cranmer don't mix well with the music, at least on this track.
More clean music from Overload with "Redemption." Ooooooh, I dig this. Killer acoustic tone. Cool vocalizations too. Neat effect added by Producer Mike Taylor. Not digging the chorus, though. A bit too harsh for such a laid-back intro? I dunno.
I do like the clean mellow parts quite a bit. There is some decent harmony in the vocals of Overload.
Kind of trippy and pretty, but the metal chorus was questionable. Decent sound quality by Mike Taylor Studios. If you love old-school, no-nonsense metal, rock n' roll, stoner groove, then you should check out Overload. They got some firepower. My favorite on the CD is "Widow's Peak" for the Cathedral-sounding sweet vocals of Mr Jackson, and that massively groovin', butt-kickin beat by guitarist Jacob Smith and drummer Donnie Cranmer. What's not to like in that song?
Mom's Music Showcase:
There are mixed feelings on this one. With the well-known Mom's Music name and the reputation they have at helping original music in town, I had high expectations going into this original music showcase event. My band was on the bill so I was stoked.
Let's talk about the good first. The place is nice and the people were very cool. The ladies who ran it were very nice and accommodating as far as far as booking it, and the sound guy was adept and polite.
The room kind of reminds me of The Phoenix Hill It's pretty cool-looking.
The problems are the $250 Mom's Music wants to rent the place for four Hours. That and no promotion at all coming from the Mom's Music side of things. Not even online promotion, for free.
I thought they would promote it well, maybe even have a radio ad or two, but nothing of that kind happened. The bands grumbled mightily but coughed up the money to get the place. We ended up paying roughly $85 for each band to be able to play Mom's Music Showcase. We had no real promotion, so the show failed. Not many people showed up, sadly.
I thought a show featuring The Zoo Kings, Some Kind Of Saint and Year Of The Gun would have done better. So we lost a little bit of money. Not a big deal, but the no-promotion thing is the thing that kind of bugs me. That and the PA was a bit weak. I have a better one in my basement, if that tells you anything. It's so small that a soundguy is almost not needed. The bands could have set the vocal volumes and went with it. For $250, they should at least mic the drums/guitars. All in all it wasn't a bad sound if you got a proper volume check. It sounded pretty good though, considering.
If your band has a great following, then a Mom's Music Showcase might be just right for you, but like most bands in this troubled economy, it's gotten pretty bad. It's like pulling teeth to get people to go out to local shows anymore. Very few bands have a great following in this town now.
It used to be different. If Mom's starts promoting this Original Showcase thing better, it could be good, and I would be proud to vouch for them. I would like to see a newspaper ad or a few radio spots leading up to the show. Something decent. Something us bands can look at or hear and make us think "that money we coughed up was well spent." We original bands will tolerate not making money, because we love playing OUR music, but we will not tolerate losing money. You wouldn't believe the crap I heard from the other bands regarding the money issue.
All we bands ask is to make the $250 fee worthwhile to us original musicians.
Def Leppard, Poison and Lita Ford Coming:
On July 2 at Riverbend in Cincinnati, some Eighties rock titans will be paying a visit. We all know Def Leppard kicks butt in concert. I've done two DL show reviews, and both were awesome. I would see them again, just to see the guitar masters Phil Collin and Vivian Campbell in action once again. What a thing to behold. Badass musicians.
I've never seen Poison, so that would be cool. Just to say I saw them. Ok, fine, I do like a few of their songs. There, I admitted it. Be happy. I like "Look What the Cat Dragged In", "I Won't Forget You" and maybe a few more tunes! And Lita Ford is a darn legend.
Having once been in The Runaways, then doing her own thing and having a Smash Hit w/ Ozzy in "Close My Eyes Forever." Everyone loves that song. How could you not?
Anyways, this seems like a fun time for sure. A trip back in time to 1986. So take your Eighties-rock-loving rumps up to Cincinnati to one of my favorite outdoor venues to see a rip roaring good rock show!
Enjoy your summer, Eighties style.
Upcoming Shows
The Bank (in New albany)
Saturday, June 30 – The Tri Tones. 9 p.m.
Expo 5
Thursday, May 3 – Whitechapel w/ Miss May I, After The Burial, Within The Ruins, The Plot In You. 6 p.m. $15
Saturday, May 12 – The All American Rejects w/ A Rocket To The Moon. 7 p.m. $20
Wednesday, June 6 – Yelawolf. 8p.m. $20
Hard Rock Cafe
Derby Eve, Friday, May 4 – The Villebillies. Free concert. 9 p.m.
Saturday, May 19 – Lost in Eden. 9 p.m.
Headliners
Saturday, May 12 – Christina Perri. 7 p.m. $20
Thursday, June 28 – Dieselboy w/ Bare. 9 p.m. $20
Phoenix Hill Tavern
Tuesday, May 1 – Buckcherry. 8 p.m. $40
Friday, May 4 – Derby Eve Bash w/ Lit. 6 p.m. Gates.7 p.m. Show. $20
Saturday, May 5 – Hot Action Cop. 8 p.m.
Friday, May 11 – Original Rock Showcase Series – After Derby Hangover w/ Krosjoint, IIattatime, Johari Window, Esoteric Burial and Branded by Hate. 9 p.m. Free before 9p.m. $5 after.
Saturday, May 12 – Pop Evil. 8 p.m. . $12/$15
Saturday, May 19 – Aborted. 7 p.m. $10
Friday, May 11 – After Derby Hangover Bash w/ Krosjoint, IIattatime,
Friday, June 1 – Underwater, 16 Bones, Year Of The Gun and TBA. Free before 9pm.
Saturday, June 2 – Shadows Fall w/ Trumpet The Harlot, Howitzer and IIattatime.7 p.m. . $15
Ri Ra's
Thursday, May 3 – Dangerous Liason. 9 p.m.
Union Station
Saturday April 28 – Stonecutters, Call Of November, Overload and Day Of Ruin. 9 p.m.
Friday May 18 – Mayhem In May Day 1: Coathanger Abortion, The Everscathed, Bless The Child, Ophiuchus, Abominant, Created to Kill, Last Question.
Saturday May 19 – Mayhem In May Day 2: Putrid Pile, Radiation Sickness, Tombstalker, Bloodcoven, Fully Consumed, Cains Rage, Solidification, Succorbenoth, Invoked, Esoteric Burial, End It With A Shotgun, Astrum, Cemetery Rapist, Intestinal Alien Reflux, Intracranial Butchery, Goremonger, Malignant Christ, Mangled Atrocity.
Friday May 25 – Left In Despare, Overload and Granshaw. 9 p.m.
Saturday May 26 – Lost In Eden and TBA.
Vernon Club
Tuesday May 8 – Rose Funeral. 7 p.m. . $10
Friday May 18 – Sabaton. 7 p.m. $12 – $35
Wednesday May 30 – Smile Empty Soul. 7 p.m. $12
Props Of The Month
This month's props go out to bassist Chip Adams, the owner of The Louisville School Of Rock, and a guy who actually cares about teaching kids the right way to learn and play music. This is one heck of a musician, and the time he has devoted to helping people learn is substantial. On top of that, he is just a very cool guy altogether. I remember a few years back when his band members canceled out at the last minute on a big Benefit for Children for Christmas. As promoter for the benefit, I was livid, and stressed bigtime. I had never met Chip before, and he showed up. I probably wasn't the nicest person that night, as anyone would understand.
Chip was quite angry with what happened too, and he showed up to make sure that I didn't go without a band for the kids. He was going to play acoustically by himself! Talk about being dedicated and being a good soul. That move right there made me realize that this guy was not the usual Louevil rock musician. The guys has morals and is actually a great role model for young rockers who want to do this the right way. I cannot say that about many other musicians in this town. I can probably count them on one hand. But Chip gets the two thumbs up award from Louisville Music News for his excellent and humble attitude, kindness, sheer talent, and for all the hard work he has done to help this city's aspiring musicians. It takes a certain type of person to have the patience to teach people the way he does. If Louisville were to have one role model for kids to look up to, that would be Mr. Chip Adams. Keep up the good work, bro. You and your excellent crew!