September 2016 Articles
Cover Story
Paul Moffett
Columns
Mike Suttles
Eddy Metal
Eddy Metal
Blogs
Got Shows?
Send Them To Us
Bookmark Louisville Music News.net with these handy
social bookmarking tools:
Available RSS Feeds
- Top Picks
- Today's Music
- Editor's Blog
- Articles
Add Louisville Music News' RSS Feed to Your Yahoo!

Issue: September 2016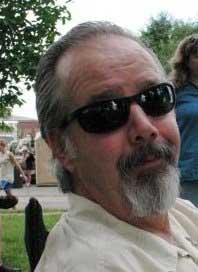 I've Got A Mind To Ramble
Memphis Bound!
On the last Saturday in July, the KYANA Blues Society hosted their own annual Blues Challenge to select a band to represent the society at the International Blues Challenge that takes place in Memphis, Tennessee January 31-February 4, 2017. The slate for the competition included six bands from Louisville and the surrounding region. It was a fierce competition that highlighted the quality of blues in this area (note: this writer was a judge for the contest). After calculations were finished, the crowd eagerly awaited the announcement of the winner. Placing 3rd were The Tarnations and garnering 2nd place was Jimmy G and The Sidewinders. Then, Laurie Jane & the 45s were announced as the winners. Two weeks after the competition, I sat down with the band for an interview.
Laurie Jane & the 45s includes Laurie Jessup on vocals (and vamping, more on that later), Cort Duggins on guitars, Jason Embry on the upright bass and Scott Dugdale on drums, having now performed with this configuration since April of 2015. What struck me first of all was that these folk were family. Nothing forced, no hidden agendas, just openness, honesty and a genuine caring and love for each other, and allowing me into the inner circle as if I was part of the group, sometimes not that easy or welcomed by some bands. That closeness originates from Duggins, Embry and Dugdale having played together for over 16 years in King Sonic, a local, very popular jump blues band that was known for the members hard-charging ways on and off the stage. What's amazing is that Jessup has walked into the middle of this group of long-time friends and hasn't missed a beat. I asked if that was difficult. "Not really. Laurie seemed to have grounded us, we kind of grew up," Dugdale responded. Embry added, "Not at all, we fit together."
Since Embry and Dugdale have joined the 45s, it's been fast forward to now with the group playing numerous gigs and honing their craft as a unit. Duggins attributed the band's outstanding performance at the competition to just that. I asked if they did anything in particular in preparing. "We loaded up in July, playing as many gigs as possible. We all feel that the more we play, the more relaxed we play, it's not forced. That's what I wanted for us going in." It obviously worked.
From the very first second, it was obvious that they were on top of it, what the Allman Brothers refer to as "hittin' the note". They ripped into "Whiskey Will" (like all five of the songs they played, original compositions off of their self-entitled album that came out in 2015). Following "Whiskey" was "That Ain't Right" and "Voodoo Charm," with all three songs being mid- to up-tempo songs that showcased the kind of mix of slink, swank and sex you would find in a torch club. An aside here; the songs fit the vibe the band portrays in their on-stage persona with the guys all dressed in suits and ties while Jessup dons a dress suitable for date night. It's best understood in this quote from their website: "Jessup's vocals carry a torch for classic singers of the 40's and 50's while the band delivers Chicago blues swagger infused with the raw energy of early rock pouring out of Memphis. Their soulful originals and unique interpretations of classics delight any blues-hungry audience." (lauriejaneandthe45s.com)
Next up was the ballad, "The Leaving." A change in pace but its placement in the songlist was spot on. This song was originally recorded by King Sonic back in the day. Jessup makes it her own; it put the spotlight on her and she answered. It's here that I would be remiss if I didn't talk about the stage presence of the band as stage presence is one of the categories bands are judged on during the contest. Laurie Jane and the 45s killed it in this area. The presence starts with the formal attire but it gets taken much further with the interaction between the band members. It's Jessup's subtle swagger, her hand and eye movements, a shake of her hips to one of the guys, her "vamping" and the one-up-manship between the other three that is the difference for the band. The music is outstanding but it's the joyous interaction on stage that is so natural and shows the kind of growth you want to see in bands. Besides, Jessup and Duggins are married and that freedom to use that swagger is part of who they are.
The last song of the set, "Talkin'" cinched things. The raucous tune had all four of the band members in perfect sync literally blowing away this judge. Laurie Jane & the 45s left the stage to a huge ovation and it seemed a shared feeling in the room that we all had witnessed a winning set.
I asked the band what they were feeling when they heard their names called. Embry and Dugdale echoed each other saying they felt like they had finally paid their dues and were getting rewarded. Duggins, at first, had a harder time putting it into words. He then explained, "All these people came up to us before we played and told us how much they wanted us to win, and that was really encouraging. There were so many telling us we were going to win. It made it feel like we finally belonged in the blues crowd in town. But what I mostly felt was this sense that we were going to Memphis to represent this town, this blues society and that was huge." That statement in itself is an example of a band that's humble and self-effacing. When presented with an opportunity to pat themselves on the back, they chose to reflect on how important it was to them to be in a situation where it's not just about themselves but about a greater entity.
With a little over six months before heading to Memphis, how would they prepare for what is arguably the biggest stage of their musical career? "We've got a lot of new music, new tunes, new words, that we've come up with. I'd like to go into the studio and record. That would be the best way not to get stale. Who knows, we might have some new material for Memphis, we might switch it up," Duggins replied.
So I wanted to know what came beforehand to get these people to where they are now. What were the influences? Dugdale credited his Dad having a reel to reel and listening to The Moody Blues and Black Sabbath. He then got into Elvis and the show aspect of that. I asked him how he ended up playing drums. "I started out in school. I wanted to be in the band and the drums were the instrument that you didn't have to try out with, so I chose that. At one point I got into singing and playing acoustic guitar but I eventually got back to the drums. And I was a better drum player even after giving it up. I think just staying with music and becoming a better player in general made me better at it."
Duggins was a child of MTV. "I listened to The Stray Cats, Fabulous T-Birds, ZZ Top and Clapton. I got a Led Zeppelin album and the guy at the store I bought it from told me they didn't write those songs so I researched it and found the blues. Hubert Sumlin and Otis Rush were big influences."
Jessup cited Cyndi Lauper and Wild Roots. "I was also into the theatre and I liked aviation and the music of the war, the torch singer."
Embry was very emphatic in his response. "Everything Memphis. STAX, Sun, Jerry Lee Lewis. I really liked rockabilly and then there was Willie Dixon. He was one of the most prolific writers of all time and I loved the upright bass." Heady influences, indeed. It's easy to see how they've arrived at this spot.
So, how will Laurie Jane & the 45s fare in Memphis? Having been at the IBCs the last two years and seeing a lot of bands that made the semi-finals and finals, I feel that this band will make the biggest splash of any of the blues society's previous representatives. [Which is] not to debase any of the bands who have gone before. I honestly think this band is on a major roll. It feels like they have the needed momentum to get to the finals. Once there, anything could happen. I told the band after the contest that "if they played a set like this one, they had a great chance of making the finals." Dugdale summed up what Laurie Jane & The 45s are about. "We'll just do what we do." That should be more than good enough.