June 2016 Articles
Cover Story
Paul Moffett
Columns
Rick Cain
Eddy Metal
Eddy Metal
Blogs
Got Shows?
Send Them To Us
Bookmark Louisville Music News.net with these handy
social bookmarking tools:
Available RSS Feeds
- Top Picks
- Today's Music
- Editor's Blog
- Articles
Add Louisville Music News' RSS Feed to Your Yahoo!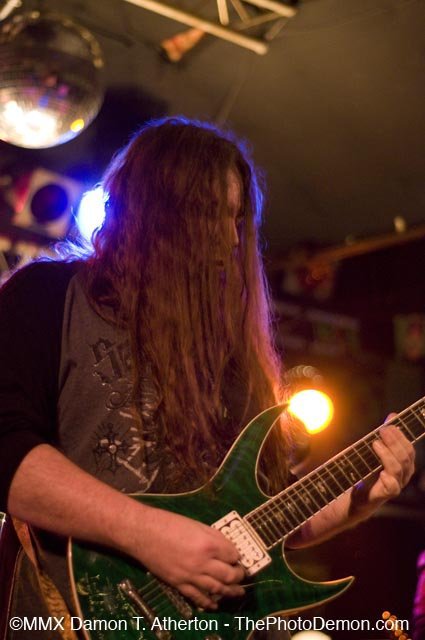 News From the Pit
So how was your Derby? Mine was pretty damn cool. I played the Ron Jeremy Derby Eve Gala and rocked out (even though I messed up in a song, hideously! Oh, well, no one is perfect!) and then I went to the Derby and lost my ass! I lost every fargin' race. Oh well, it was still worth it. I had a helluva time! In fact, I've been an event/concert attending fool now that I'm a single guy on the prowl. I can say out of the 8 or 9 dates I've been on since becoming single, I have reached the point to where the dates aren't so bad anymore! The last three or four were quite nice. No choking an MF to death with cigarettes or drunk ho's almost yakking on a man! That's life! You never know what hand you are going to be dealt. Sit back and chill and see what life has to offer. Have a lil' fun.
I've been going solo to most of these shows! That's okay, though, because I have you MF'ers to keep me company. You peeps never fail to show the love and give me a good time and I love you for it! Always buying me beverages and being just plain all-out cool mofo's. It's you people who make me still do what I do after all these years in the Louisville music scene. I have a blast partying, meeting and hanging out with you crazy fun peeps. It means a lot to know you're appreciated. I got a bunch of super sweet pictures at all these shows too. I hope you like them, for I had to traverse through a sea of sweaty, stinky, fart people to get these! So you better like it! Oh, yeah, my band is gonna be opening for Ratt on August 3rd at The Mercury Ballroom! I'm stoked. I freaking love playing there! The staff and sound engineers are great peeps! And the sound system is superb, so come see me play, dammit!
Summer is in full swing and I'm looking forward to playing music and having fun! That is what music is all about to me, not the money, that's for sure! I will also be playing a few out-of-town shows down south this summer, so I'm also stoked about that as well. I've never played Nashville before! I hear the people really support original music down that way, not to mention that I know a few cuties who will, I hope, be attending these shows out of town. I've never really travelled much to play music. I always had band-members who worked all the time, or had crappy cars that would not make it 100 miles (plus we never had a van or truck.), or members who didn't think it would be worth it. Hell, we were even offered some very sweet shows and I had to turn them down. I was pissed! But the guys I'm jamming with now want to play outta town some, so I'm all for it. Who knows who you could meet? I just love playing in front of new fresh faces. So many musical cliques in this town play to the same old faces over and over and I think that gets kinda boring after a while. That is one of the reasons I formed a band of lighter melodic, hard rock: to expand my horizons. I'm glad that I did. That would suck playing to the same old faces over and over. But I guess to some that is just fine and dandy. Whatever floats your boat I reckon! To each his own.
We have a smorgasbord of shows to attend this summer (I listed tons of them for you) and it should be pretty darn epic, including a super-sweet Louder Than Life lineup that is probably the best yet! So get out and enjoy yourself, see things, get away for a mini-vacation, experience life!!
I have a epic trip planned in a few months and I'm already getting excited: Colorado and Utah! I'm gonna lounge in natural hot springs, hike, see awesome scenery, check out the ski towns and indulge in the local Colorado culture. Travel and music IS the spice of life! Without it, life wouldn't be near as fun. You never know when your time is up, so have fun while you can.
I love you folks, so keep reading my stuff and support local original music!!!
The Metal Grapevine
2016 Louder Than Life Lineup Announced and it's Pretty Sweet! Slayer, Slipknot, Clutch, Disturbed, Anthrax, Ghost, Hellyeah, Korn, Etc, Etc:
Yes! Finally. Peeps have been waiting, wondering, hoping. And the 2016 lineup at Champions Park in Louisville looks to be pretty damn good to me!! Awesome. People seem to be VERY HAPPY with the lineup this year and word is getting out fast. I told one of my buddies about Slayer playing and I think he achieved release right then and there!
Here is the lineup: Saturday, October 1 is Avenged Sevenfold, Slayer, The Cult, The Pretty Reckless, Pierce The Veil, Cheap Trick, Anthrax, Hellyeah, Chevy Metal, Motionless In White, The Amity Affliction, Avatar, Sick Puppies, Neck Deep, Young Guns, Being as An Ocean, 68, Twelve Foot Ninja and Dinosaur Pile Up. Sunday, October 2 is Slipknot, Disturbed, Korn, Ghost, Alter Bridge, Clutch, Sevendust, Pop evil, Biffy Clyro, Parkway Drive, Skillet, Trivium, Zakk Sabbath, Kyng Skindred, Adelitas Way, Crobot, Sabaton and Smashing Satellites.
Get your tickets now, this is gonna be awesome! Personally, I'm looking forward to seeing Slayer, Anthrax, Ghost, Zakk Sabbath and Cheap Trick. I love LTL!! The bands, the people, the food. The whole concept of this in my town was unheard of just a few short years ago, and now it is an annual reality. Many Thanks to Danny Wimmer for making this happen in our city. Louisville needed this like a man stranded on a desert island needs a woman by his side! I've had a blast covering both events so far and I can't wait to cover this one as well.You rock, Danny, and so does your crew! LTL Forever!!
C'mon October!!
An Evening With former Pantera frontman Phil Anselmo (This Is Not A Concert) :
Wanna meet your rock idol? Well now you can have a chance to do so. Terry came up with the idea to have rock stars come to your town and you can spend some time with them, interview them, talk to them, ask questions, get pics taken with them and basically get to know them. There will be no music!! This is not a concert. It's a cool new concept and I think it will do well. It's smart. All this happens on June 26 at Diamond Pub on Barrett. Get tickets at ticketweb.com. Phil is a metal legend. Don't miss it! See info at Terryharper.com.
Guitarists! Zakk Wilde coming to shred on July 23 at Mercury Ballroom:
Yup, guitar legend Zakk Wilde will be here to tear Louisville a new asshole. I like Zakk, even though he wasn't my favorite Ozzy guitarist. One word of advice: don't stand too close to the stage! Zakk might spit on himself and you. If I take pics, I'll wear a poncho. Get your tickets, A.S.A.P.!
Here is some Zakk live!
Chevelle Coming to The Merc on Sept 13:
Now this is a big-time chick show! If you dudes want to attend a show where there will be tons of hot chicks at, this would be the one. On Tuesday, September 13 Chevelle rolls into town at the Mercury Ballroom. Get those tickets because this will probably sell out! I saw them at Louder Than Life and they were very good, even though it's not my favorite style of music. Here is some recent footage of them rocking out.
BRUTAL ALERT - Devin Townsend coming to The Merc on Sept 25:
I freakin' love Canadian rocker Devin Townsend. This guy is über-talented. An amazing guitarist and singer, and he is one funny guy, too, and could probably make a living as a comedian if he really wanted to. So you get his awesome skills with the guitar, his unreal vocals, which range from evil screams to beautiful, clean singing with awesome range and his very funny and loveable personality! Not to mention the awesome backing band that he always has with him. This is a show not to miss. I know many of you don't know who the hell he is, but trust me, go to this. You will be blown away!
Here, check this out and you will see what I mean:
Sevendust Review:
Wow! What a show. This is exactly why I love The Mercury Ballroom. Excellent sound and feel for a venue. Sevendust killed it this night. It's maybe the best they've sounded ever before. That sound system was thumping!! Everyone was talking about the sound quality and loving it. Of course I've seen them numerous times, even way back when no one knew who they were when I was a DJ on 100.5 The Fox. The place was packed and it was sold out, or at least almost sold out. There might have been a few tickets left, maybe 20 or 30. Like A Storm came on and played an energetic set of rock for us rockers, including a few covers like "TNT" by AC/DC and "Gangsters Paradise" by Cooolio. I would have played my originals before playing that stuff if that was me playing opening for Sevendust! But to each his own I guess. It sounded good regardless.
A friend said to me "This is supposed to be metal?" He was disappointed in Like A Storm. They also played a little blues ditty that sounded really good. Vocalist/guitarist/diggeridoo player Chris brooks is quite talented as he played guitar, sang and occasionally rocked on the digerridoo, a cool Australian instrument that sounds exotic and cool (also used by thrash metal band Sepultura). These three brothers from New Zealand have great things going on for them, having opened for many great national acts like Alter Bridge, Korn, Shinedown, Sick Puppies and many more. I like the little bluesy thing they did best. They only had one guitarist but he did pretty well. The crowd seemed to like them pretty well, especially the women. The band has a Motley Crüe, Eighties image a little bit and it works for them. A good band, but the music at times seemed a little too poppy for me, a little bit cheesy at times especially playing those cover songs! Why waste your short valuable time playing AC/DC? It puzzled me.
Sevendust made it all better though. Those guys are really really good, now. Years of experience have made them into a deadly fine-tuned powerful entity. I love the guitar duo of Clint Lowery and John Connelly, it has a very strong sound with amazing guitar tones. I love their guitar sounds and the way they play off each other. Always have. It's almost as if those guys were born with a guitar in their hands. Yes, the force is strong in those two.
And what can you say about drummer Morgan Rose? He is a beast. His modern style has been imitated big-time, but he remains untouched in style and class. He is a super-cool guy. I've talked to him a few times and every time, he is very humble and nice. Lajon was also on point as he made his way through the set. I think Lajon has been lifting weights because he is looking much more buff these days. Dawg's arms are ripped. It looks like he could snap someone's neck like a breadstick! Whatever he is doing it's not affecting his awesome vocals. Such power and melody in a singer. He is a hell of a frontman and knows how to work a crowd really well.
The band opened the show with "Not Today" and "Home" and played hits like "Ugly," "Denial" (acoustically, on a guitar that sounded like pure gold), "Death Dance," "Waffle," "Enemy," "Pieces," "Decay" and the last song, "Thank You." Excellent.
I've covered these guys so many times there is not much more to tell about this great Atlanta band. They have gotten tighter and tighter to the point where it can't get any better than it is now! They killed it at Louder Than Life last year (they were one of my favorite band sets that day) and they killed it again last week at The Merc.
Nothing could have made it a better night, well, um – not having some a-hole cutting rancid farts in a packed venue would have definitely been better. Man, that chit stunk! How rude to let a bad one go in such a packed venue with nowhere for the victims to go. Dude shoulda got his ass kicked, for real. I was trying to escape the fart and had to almost run over people to get away. I was starting to think dude was following me around with the farts! Because twice that nasty shit happened! It smelled like the same fart, too! The fart was following me! And no (I know what you are thinking), the smeller wasn't the feller!! Thanks to the great staff at The Merc, I got some great pics of Sevendust! I hope you dig them!
Oh yeah, There was a great opening band from LA called New Year's Day, with a hot chick front woman! She could scream and sing well and the band's music was good too! Heavy but melodic! I enjoyed their set thoroughly. Check them out online!
Hellyeah Review:
Here is another band I have seen many times and even opened for! They too, had a great night last week here at The Merc. They sounded even better than when they played there last May! The night started out with an over-zealous security guard that was obviously taking his job waaaay too serious;y. I won't go into graphic details how he was over-zealous, I'll just say he made me feel like Al Qaida trying to get on a plane. Dawg was overly thorough in his search of patrons this night. Even his fellow co-workers/peers were laughing at him. And dude even wanted me to take my camera back to my car, too! Helloooooo, I was in a Jeep Wrangler with no doors or roof! That's a real safe place to leave an expensive camera. Not. Luckily the "real" venue staff came to my rescue and saved the day. Thank god, I didn't see him again the next night. That dude got on my nerves!
Hellyeah was awesome! Vocalist Chad Grey was on fire, as was Vinnie Paul. Vinnie Paul's drums were like cannon fire! I always loved Vinnie's drumming. Who wouldn't? He get's the best sound from drums that I've ever heard and I have seen so many concerts, it's ridiculous. Guitarists Christian Brady and Tom Maxwell work well together and have that certain something that makes you want to become a guitarist, even if you don't play!
I've been a fan of Chad Grey since the beginning of Mudvayne. The melodic vocals meeting the high-pitched screams are a metalhead's bread and butter and Chad does them both equally well. The place wasn't sold out, but there was a nice crowd in attendance. Maybe 70 or 80% full, on a Tuesday! I don't know the song titles that well, nor was I able to get a setlist to convey what they played this night, but I did try! For some reason I wasn't able to secure a photo pass, so no pics for this show. Sorry!
I was able to catch a few song titles in between Chad's screaming and talking. They played "Demons In The Dirt," "Moth," "Sangre Por Sangre (Blood For Blood)," "War In Me" (which had an absolutely blistering solo), "Hush" acoustically (which was great!), "Cowboy Way" and the anthemic hit "Hellyeah" (my favorite! You can't help but sing along to that song!). They also played a brand new song called "Human" that was pretty badass. I liked it a lot and it reminded me of Mudvayne a lot, maybe because of the vocal style in the beginning. It's probably my favorite newer Hellyeah song!
I'm interested in hearing the new album that comes out on June 3 that's called Unden!able. If this song is any indication of the quality of the songs on the new album, it should be killer. I was kinda bummed they didn't play "Alcohol And Ass" again, though. It's a damn good song that they seem to leave out a lot. They didn't play it last year either. Maybe it's hard to sing or something. You know how singers are!
The highlight was the short drum solo by Vinnie Paul that was thunderous. Of course the crowd went absolutely insane. They love the Vinster!! Hellyeah has gotten heavier over the years and moved away from the Southern metal style to a much more brutal attack with less vocal melody, except for the new song "Human." It's real good stuff.
But I can't help liking Mudvayne better, for some reason. Maybe the music had a little more feeling to it to me. But it is what it is, I guess. Hellyeah is here to stay and they are doing well and playing out a lot! It's a great metal show with some seriously talented players and one hell of a frontman and drummer! Bassist Kyle Sanders was all over the place, swinging his dreads. It was a very energetic performance. Sometimes I don't see how these guys play accurately moving around so much! As a guitarist, I'm often stuck near my pedal board, but these guys are everywhere! I wouldn't be surprised to see them hanging off the balcony. Hellyeah loves their fans, that's for sure. They seem like real nice guys. When we opened for them last year, they even thanked our band onstage in front of a packed house. To me, that was way cool. Great band. And cool people. So buy their new album on June 3!! The new song kicks ass, so that is a hint of good things to come regarding the new album.
Former Kentucky native Chris Kael, the bassist of Five Finger Death Punch, was at the show talking to fans and taking pictures for a while. It was good to see Chris again. He hasn't really changed too awful much for real. Too bad FFDP couldn't have been on the LTL lineup this year!
Texas Hippie Coalition/Trixie's Review:
Now this was a fun and interesting band to watch. I had never seen them before, so I couldn't pass up the chance to see them play a smaller venue like Trixie's, which has come a long way in a short time. Their sound system is killer now. They have a nice stage, and a great soundman. They got that place going strong now! I just wish more women would get past the whole "I'm not going there because it's a strip bar" mentality! It's starting to piss me off. Hellooooooo!! It's only half a strip bar. People! The sports bar side is NOT a strip bar and it's not like some half-naked hussie will be trying to steal your man for a couch dance! The owners have gone to great lengths to make that place a lot more than just a common titty bar! The sound system and soundguy alone make it a helluva place to see a show, and it's a nice clean place! I've seen several shows there and I love it. I love playing there, too. The Fear Factory show there several months back was one of the best times I've heard them sound and I've seen them all over the place, even Ozzfest and the Toy Tiger! So yeah, the sound is crushing there.
Quit being a nagging moron and get out to Trixie's to see some good phucking music. Trey Landrum is booking shows left and right of all styles and it's working. Hell, it might even be saving Louisville since we've lost several venues to play at.
Ok, back to THC. They rocked! Character, good songwriting and a fun Texas redneck theme make THC a great band to see. The vocals of Big Dad Ritch are powerful, deep and cut through butter like a hot knife.
He's not the best singer, but he is not bad either. He is pretty damn good, actually. The man can sing and work a crowd very well. His tightness and punctuality on his lyrics are razor sharp. He isn't sloppy. He loves being the center of attention, that's for sure. And he is one big guy!! I thought I was a large mammal, but I'm tiny compared to this cat. He breaks all stereotypes that a fat guy can't be a lead singer and gives us chunky guys hope for the future! It kinda makes me want to sing for a metal band again and gives a fellow fat guy like me the courage to do so. So thank you Big Daddy, for making the world see that you don't have to be skeletal, eat birdseed or do heroin and wear skinny jeans to be a frontman!!
Guitarist Cord Pool is a small but happy little guy who plays pretty damn well. For a minute when I first heard THC, I admit I thought he was a Dimebag clone, but he isn't so much like that anymore. Cord is coming into his own, by evidence of their new song, "Angel's Fall," which I love. It's creative chorus is cool and catchy, and the solo is melodic and sweet! It's punchy. He seemed like a nice guy, too, talking with fans a lot before their set, even! And the guy had a perpetual smile on his face the whole night, so you can tell he loves what he does. I don't think I've ever seen a rocker smile so much. A lot of them are assholes. But not this little rockin' dude. He was a shredding little phucker, too! Not so difficult rhythms, but his leads were much harder to reproduce.
Bassist John Exall was the epitome of rock-star in the making. Tattoos, long hair, beard and a stage presence to match his appearance. He had the moves, the skills and the confidence to woo the crowd into a frenzy. I talked to him a little bit and he was a super-cool dude. The drummer Timmy Braun was rockin' as well. No complaints there. Together, they had a special vibe that was redneck metal at it's finest. I don't know their music much, so I can only list the songs I know of which are "Pissed Off And Mad About It," "Angels Fall" and a few other titles I caught, like "Turn It Up" and "Come Get It."
Big Dad Ritch was very appreciative of the crowded house and made sure all knew it. At one point, some chick ran up and pulled Big Dad's shirt open so his huge gut flew out, but he casually went to the back of stage to put all back in check. He wasn't a dick about it. I probably would have! The guys seemed like super-cool fellas and they put on a really good show. I was tired as shit and almost didn't go, but I am glad I went. It was awesome! I would surely go see Big Dad and THC again in the future. The highlight was "Pissed Off" and "Angels Fall.' I'm really liking "Angel's Fall's" lyrics and the way it was put together.
Opening band Sons Of Texas were really good, but I wasn't into the vocals that much. Everything else was really rockin', though. That lead guitarist was a monster! What impressed me was native, unsigned Kentuckians Downtrend and Gravel Switch (From Pikeville and Jamestown, Kentucky),who were both quite good!! I liked both singers! And I liked the songwriting and hooks of both bands. Great job, guys! I love checking out regional unsigned bands I haven't heard. I'll post some live videos below in LMN LIVE of those guys, if I can find some that are good quality!
Support regional unsigned music!
Ghost Review:
Well, here is a band I had never seen live before, so I went to see these Swedish dudes play their satan metal at a sold-out Mercury Ballroom on May 11. It was a hot ticket, all right! I was informed by a reliable source that the band told the venue to turn off the air conditioning and if possible to turn up the heat so that the concert-goers would feel like they are in hell. WTF? It was already an abnormally hot day that day, so compounded with a sold-out show full of sweaty dudes, it made for an unpleasant experience. Sure, the band was great and all. Cool costumes, cool stage show, cool music, but the heat and humidity in that place was horrible. Many people had to keep going outside like I did, because it was unbearable in there. And it was raining outside with no shelter, so people who needed air badly were drenched and hot and miserable. My legendary hair was f**ked! I looked like a half drowned prostitute!
Opening band Pinkish Black was okay I guess, but to me it was a little boring and a little over the top trying to be Gothic and mystical. A little bit too experimental to me, maybe. Plus I like a frontman out front singing and talking/working the crowd, not behind a keyboard the whole set. I dunno, maybe it was just me. But yes, there are skills there that are pretty good.
Ghost certainly put on an interesting performance as the masked nameless musicians played a set of dark, brooding, slower melodic, Gothic-styled hard rock. The singer does have a name though, Papa Emeritus, an evil-looking satanic priest who wears the clothes and robes of a pope but with evil skull makeup on his face. He is a cruel individual who loves for his viewers to suffer, apparently. He does have a nice voice and can sing pretty good for a priest. I like that he actually sings and sings pretty well, and with the cool and trippy vocal effects he uses, it sounds great. He sounds just like the CD live, when a lot of singers don't. I'm a bit burnt out on screaming bands all the time. Papa comes up with some cool haunting melodies and has a voice that can go from lows to highs in a second!
The identically devil-masked musicians backing Papa are known as the "nameless ghouls." Even nameless, they were some surprisingly talented ghouls, as they made their way through their dark sinister set of satanic tunes. I'll be the first to admit I don't know much about this band or it's music, except that I kinda like it. The mystical keyboards and the melodic but dark layered guitars over the haunting lyrics made for an interesting listen! The set props included a backdrop of a very tall inside of a church, complete with three very tall, stained glass windows. That, together with the costumes and pope outfit with makeup and the wicked sound of everything, made Ghost something to see.
It was some weird music, though. Progressive, melodic, hard rock/metal? Hell, I'm still not sure what I saw. The music really isn't too awfully heavy, though. Mostly it's kinda trippy'ish slower sinister rock, but very melodic (which I loved!). A devil-worshipping Pink Floyd? Papa Emeritus walked around in his robes and staff and little incense burning container on chains and chastised the crowd and truthfully was kinda of a dick for real (don't worry kids it's all part of the show). The plea's to yell "Hail Satan" feel on deaf ears with me though. I've never been the religious type and I'm not about to start now, no matter the deity.
The devil masked guitar players in black were rockin' though, as they soloed and played their somber parts and layered catchy, wonderfully melodic riffs over one another all night. They had terrific guitar tones and their sound was excellent together as a unit. Truly professional to the extreme. I noticed many of the solos were slower, which I dug. Which only proves "you don't have to play 900 miles per hour to be great!" I really liked the guitars they played! I think they were a style of Gibsons that I hadn't seen before. I fargin' want a "Ghost" Gibson bad, they sound sweet!
The Gothic-sounding keyboards worked in conjunction with the solos, making it all the more dramatic sounding, especially on "Cirice," where the keys were also soloing up on the high notes! The keyboardist sat back high in the church pews behind everyone. I really liked the sounds of the keyboardist, whoever he was! I have always liked evil sounding keys and this guy has that sound I love down perfectly. He was obviously a well-trained musician. The band was very tight. The drums were good and sounded solid as hell but seemed like nothing too fancy. I like to get the big-time fan's perspective on the show, so I talked to some Ghost fans about the band to see if they liked it and one fan, Dave Wathen (also a drummer in the Louisville music scene) said "it was great, except that it could have maybe been a bit louder overall and that it was hot as f**k in there! But Ghost was spot on!" I also talked to a few others and all agreed that it sounded great and they loved it and the venue. But they all agreed that turning off of the air conditioner was foolish of Ghost. Think of it. How can people watch your band and buy merch and drinks and spend money if they are going outside for air every ten minutes just to tolerate the situation? I wouldn't want my fans miserable. Oh well, what do you expect from supposed devil-worshippers from Sweden? Those Europeans are a weird lot. The heat did put a hampering on my reviewing as well, being a fat guy in a hot venue, I needed more air than a normal guy.
The evil sounds of the keyboards, the cool props, the morose melodic vocals, all of it made for an interesting show that was different and entertaining. I like slower music, so I was cool with it, but the satanic stuff I coulda done without. It's all a gimmick, though, so peeps should just lighten up. It's all about a paycheck! I wouldn't be surprised if those guys went to a normal Christian church once home. So why the masks? Maybe they are dorks? Or some really ugly dudes? Ugly dudes don't do so well in the music business usually (except Lemmy). Maybe that's why I never made it! I would love to see Ghost again when it wasn't boiling hot in the venue. These guys were just announced to play Louder Than Life so I'm stoked about seeing them again outdoors on a crisp October day.
Ghost played a decent-length set of songs like "From The Pinnacle To The Pit," "Devil Church," "Stand By Him," "Body And Blood" and the more popular songs like "Cirice," "Year Zero," and "Mummy Dust," I really liked the vocal melodies in "Ritual," "Zombie Queen" and "Monstrance Clock." "Monstrance Clock" was the last song of the night. "Cirice" was my favorite song live, but "Ritual" was real rockin' too.
Thanks to The Merc for bringing us a cool weird show like this.
Oh, yeah, I got some sweet pictures of Ghost. Enjoy!!
Butcher Babies Review:
Two smoking-hot chicks singing/screaming brutal metal over super-thick, eight-string guitars and insane drumming. Yes, please! While I'm not a huge fan of the band I thought I would check it out and see what all the hubbub was about. The band was very tight and the crowd was pretty fat that night at Trixie's. The vocals of Heidi Shepherd and Carla Harvey are a mixed thing, mostly brutal screams with some singing and softer vocalizations going on here and there. I did notice that they do sing every now and then and can seem to hold a note. I liked the guitar playing of Henry Flurry, it was nice and heavy and all, but it needed soloing over the heavy riffs pretty bad. The music called for it, but it just wasn't there. I'm not the only person who thought so too. But other than that, the songs were heavy and tight and rockin'. Some pretty good stuff, I might add! Killer riffs! The drummer was a beast. I liked the Butcher Babies, but it really wasn't my favorite style. The chicks were sexy as phuck, though. Locals Caducus and Hellfire Militia were both real good, too. I enjoyed Hellfire Militia's brutal set especially. Good stuff! And Caducus sounds better than ever these days. Check out their new video below!
Black Sabbath coming to Indy:
September 2 at the Klipsch Music Center! I saw them in 2013 and omg, it was killer. That was the first concert I paid to get into, in like 20 years! I usually get in free, being with the media and all, but that was one time I didn't mind paying, because it was great. Ozzy sounded awesome, despite rumors of him sucking live these days. It was a lie. Ozzy killed! The whole band killed. What a show. Seeing Tony Iommi play his guitar solos and Geezer Butler play "N.I.B" sent goosebumps all up my spine! Supposedly this the end for Black Sabbath, so trust me on this, do not miss this show!
Here is some classic footage from California Jam 1974! Check it out.
As they are now in 2016.
Ratt at Mercury Ballroom on August 3:
Ahhhh, those lovely Eighties. Such a great time to have grown up. Fun was the word. Oh yeah and Aqua Net! One of those Eighties bands is coming to Louisville on August 3 at The Mercury Ballroom. Ratt!! I know what you are thinking, how many original members are there left? Well, it seems vocalist Stephen Pearcy has left the band, so who is on vocals? A guy I never heard of named Joshua Alan. I'm looking at some live video and he sounds better than Stephen Pearcy does now, so be happy. I saw Stephen Pearcy about six years ago and he was not good live. Ratt has had legal troubles lately, with a nasty split up, so I'm not sure who will be playing the instruments when they come here in August. I'm sure they will be talented players, though. I prefer this new guy over Pearcy, anyways! He has that gravelly, raspy "young" Pearcy tone down pretty good, as well as some super-highs that Pearcy could probably never do.
Downtread is the co-headliner and my band Year Of The Gun will be opening the show. I'm excited.
Flaw CD Release Show at Diamond Pub on August 19:
Here it is! The beginning of their long-awaited album Divided We Fall. A new start. A new era. Hope. And the fact, that you can come back from anything if you put your heart and mind into it 100%. I've been playing shows with these guys since the summer of 1997, when we played an outdoor festival on the hottest day of the year and I've never had one bad word or issue with any of those dudes. So congrats to Flaw and I wish them the best for the future! I'm not sure who else is playing just yet, but I'll know more next month probably. Stay tuned!
Here is the sample track they released.
BRUTAL ALERT - Battlecross coming to Trixie's on June 3:
Michigan "blue-collar thrash metal" artists will be at Trixie's for one night of brutal pummeling, accompanied by a very fine Louisville metal band, Hellfire Militia and another band TBA. Be there when the MF opens! Don't come later.
Guns N' Roses, back together and coming to Cinci on July 6 at The Paul Brown Stadium:
I love some G N' R, so I'm pretty stoked about this. Axel, Slash and Duff together again after 24 long years? Hell yeah, count me in! People are talking about it quite a bit. I know several from Louisville who are going to the Cinci show at the Paul Brown Stadium on Wednesday, July 6. You might want to get your tickets A.S.A.P., because this could easily and will most likely sell out!
I saw them one time long, long ago on the Appetite For Destruction tour and I think they were so coked out they couldn't play very well. First off, the songs were 900 miles an hour, that was one indication of cocaine useage! Lol. Part of G N' R's allure was the slow paced emotional songs, but hearing them at 900 miles an hour ruined it for me way back then. But now that they've slowed down considerably, I'm sure it sounds great! In fact, I saw some videos of them live recently and it sounded awesome! I've always been a fan and I'm excited to see them now that they are drug - free and kickin' ass.
BRUTAL ALERT - Carcass Coming in June!!!
Hell yes! I like Carcass. I've never seen them before, I don't think, and here is my chance! Check them out at the Mercury ballroom on July 30 with Crowbar, Ghoul and Night DeMonday Here is one of my favorite Carcass songs live!
Disturbed, Breaking Benjamin 2016 Tour w/ Alter Bridge and Saint Asonia - two shows in our Region:
Wednesday, July 20 at Klipsch Music Center in Indy and also at Riverbend in Cincinnati on Wednesday, July 27. Sounds like a pretty sweet show for real! Lots of ladies will be there, too, I'm betting. Might have to make one of these shows! With them are special guests Alter Bridge and Saint Asonia.
Caducus' New Video:
Louisville's Caducus has a brand new video out that is pretty neat. I'm digging the theme and feel of it. Well done. I recently seen them live for the first time in quite a while and I must say, I think they have the strongest lineup that I've seen so far. They have went through a few drummers and bassists. The new bassist Logan Crockett is kickin' some butt it seemed. And new drummer Chuck Hedrick was also killing. A definite step up for Caducus. And now this video? Good things.
Here is the video!! Enjoy.
Signal The Revolution and guitarist Chris Marple part ways:
The band STR and guitarist Chris Marple have decided to go their separate ways for undisclosed reasons. Chris has been the main driving guitar force in STR for years now and it's hard to imagine STR without him! I wish both the best of luck though. Chris is looking for a new band/project, so if you need a great guitarist, hit him up! I'm not sure what STR is going to do about the situation, but I'm sure I'll find out soon enough. Stay tuned!
Rob Zombie/Korn and In This Moment coming to Riverbend on August 2:
This promises to be a knock-down, drag-out event. Should be a wild one! Get those tickets. Here is the new Rob Zombie video! I don't know about this song though. A little too much Primus "Big Brown Beaver" sounding for me I think.
Hope/Options for Rock For Kosair 11:
We've got one or two options left for resurrecting RFK this fall. I have a meeting with another venue in a few days. If I can get a good enough deal, then there will be a RFK 11 this fall. If not, there may not be one. That sucks, because if there is no concert this year the kids will do without toys this Christmas. The last RFK was in 2014 and the toys made from that were used for Christmas 2015, so if no benefit this fall, then the kids are out of luck. So keep your fingers crossed that we'll find some super-cool venue that is willing to help the kids by giving more than receiving. Wish me luck!
Whitesnake Coming to Riverbend:
Tuesday, June 14 at Riverbend, Whitesnake returns! I know what you might be thinking, Those dudes are 900 years old! Well, let me tell you! I reviewed them there about seven or eight years ago and they were unreal! David Coverdale is still amazing. Actually, better than ever! He hit the notes in "Still Of The Night" and everything! I was wondering if he could do it and he did. Not to mention the awesome guitar work of Reb Beach and legendary drumming of Tommy Aldridge. How can you lose?
Randy's Band Aid For Cancer on June 5 at Expo 5:
Sunday, June 5 promises to be a fun night for Louisville musicians as it is the third annual Randy's Band Aid For Cancer Benefit. All monies go to Shirley's Way, for help with cancer patients and the like. Randy may not be with us anymore, god rest his soul, but he has left behind a legacy and awesome benefit that will go on helping people throughout the years! Bands playing are Naked Garden, Devereaux, Big Rock Show, Thunderstruck, The Shane Dawson Band and many more! It starts at 11 A.M.
R.I.P Randy, we miss you bro.
Louie's 14 Year Promotions Festival:
This is a show on Hune 2, 3, 4 at Jillians and Louisville Billiards! I wasn't told which bands are at which venue, so here is all I know! Sorry about the lack of info, but his was all I received. Bands included are The Things They Carried, Megosh, Untold Rellik, Guerilla Red, Stolen Remains, Amongst The Waves, The Prodepressants, Sons Of Medusa, Lethean, Springliner, Systix, Divided We Stand, Dick Dastardly, Crows Of Odin, Sins Of Motion, Hourfall, Divine Sorrow, Kiss Kiss Bang, A Rumor Of War, Era Of Machines, Beasely and Scorched Earth Society. No one told me a time, either, so you're guess is as good as mine!
Rockin' The Tracks Festival in Irvington:
Saturday, July 16 at The Old Train Depot in Irvington Kentucky, there will be a concert featuring Signal The Revolution, American Bombshell, Manic Methed, Mettal Mafia, Tiffany Tucker, Pick your Poison, Jayson William Allen Band, Sincade and others. Car and bike show, vendors, games, food and all kinds of stuff for kids. All ages! Free. 12 p.m.
Def Leppard, Reo Speedwagon and Tesla coming to Riverbend on July 5:
This should be one for you old-schoolers! Def Leppard is awesome live, especially the guitars! And Tesla is good, too, and really nice guys. Check it out!! REO kicks ass as well. Kevin Cronin has great vocals and is a great songwriter.
Heart, Joan Jett and Cheap Trick coming to Riverbend on Friday July 22:
I saw Heart a few years back and I was blown away. Omg. They are amazing!! No shit. So do yourself a favor and get yo asses up to Riverbend to be blown away by sheer talent. The Wilson sisters are the real deal, peeps! The guitar playing of Nancy is epic and Ann's voice is as beautiful as ever! And everyone loves Cheap Trick! Hell, I may have to go see this show just to see those two. Joan Jett is alright, too, I reckon.
Check it out, you won't be disappointed.
Slipknot and Marilyn Manson coming to Riverbend on July 12:
Not a big fan of either band, but I'm sure it will be a fun show! Riverbend is always fun. Attend!
Musician Of The Month:
This month's feature is Hellfire Militia's singer JD Hall. I just saw these guys at Trixie's and wow! Technical brutal shit! One of my fave Louisville metal bands fo sho. JD has been in the scene a long while now and paid his dues tenfold, so it was time! Be sure to check out his feature in this months edition!
Solo Of The Month:
This month's solo of the month is none other than the teen guitar master Hunter Borowick of Unleashed and his new band Doppelganger. Hunter is only 17 years old. Enjoy!
New Band Alert - Doppelganger:
Doppelganger is a new cover band of young rockers that play cool stuff like; Kings X, Pat Travers, Rush, Black Sabbath, Kiss, etc etc. The band is composed of Hunter Borowick on vocals/guitar, Luke Stanton on drums, Sam Feinstein on guitar, Ross Epstein on bass/vocals. These are very talented young people, so get out to see these kids A.S.A.P.! They are badass.
Leathean guitarist in Motorcycle Accident:
Guitarist Dale Donaldson of the metal band Lethean and his wife, were in a motorcycle accident and were injured recently. Dale's wife is okay, but Dale is pretty busted up. He will be okay, though, so that is good! Dale will probably be out of commission for a while as he heals. There is no Lethean without Dale, so those guys will be taking a break for a few months. Get well soon, my friend!
LMN LIVE:
Bands, send me those live videos! If I like what I see and hear, it could be put up on our website!! Enjoy a lil' exposure for your music! Eddymetal1@aol.com
LMN LIVE - Downtrend:
Here is some unsigned metal from Pikeville, Kentucky. I recently saw them open for Texas Hippie Coalition and they were good. Check them out!
LMN LIVE - Gravelswitch:
Here is a band I hadn't heard before. I like them! Check out Jamestown Kentucky's Gravel Switch!
LMN LIVE - Lethean:
Here is E Town's premier metal band, Lethean.
LMN LIVE - Hellfire Militia:
Hell yeah. Nuff said.
LMN LIVE - American Lesions:
Now this is some no-nonsense, Louisville rock n' roll!
Upcoming Shows:
3rd Street Dive
Friday, June 10 – Dead Dick Hammer and the Jereactors. 9 p.m.
The Brick Alley in Frankfort
Saturday, June 25 – South Of Never and Custom Audio Mutations (Ohio). 9 p.m.
The County Line
Friday, June 3 – Soundtrip. 9 p.m.
The Cure Lounge
Saturday, June 11 – The Market For Mischief, featuring Curse Of Cassandra. The market opens to public at 3 p.m., bands plays around 10 p.m. Also sideshow-type performances and entertainment by Bizarre Bazaar. The party goes until about 3am.
Diamond Pub
Tuesday, June 14 – Insane Clown Posse. 8 p.m.
Saturday, July 11 – 10 Years w/ He Is Legend and Spoken. 7:30 p.m.
Saturday, July 30 – Guerrilla Red, Despite The Fallen, Hell Came Home, Day, Of Ruin and Mariposa. 7 p.m.
Expo 5
Sunday, June 5 – Randy's Band Aid For Cancer, featuring Naked Garden, Devereaux, Big Rock Show, Thunderstruck, The Shane Dawson Band and many more! 11 a.m.
Hard Rock Cafe
Thursday, July 21 – Smile Empty Soul w/ Romantic Rebels, Everyday, losers, Beitthemeans and Leafdale. 7 p.m.
Las Margaritas (In Radcliff)
99Saturday, Jun9e 18 – Lethean, Chaos And Reason, Manic Methed, Mettal Mafia and Luie Brangers. 7 p.m. $10
Louisville Billiards Club
Saturday, June 18 – Atomic Thrillride and TBA.
The Mercury Ballroom
Saturday, July 23 Zakk Wilde Book Of Shadows Tour
Saturday, July 30 – Carcass, Crowbar, Ghoul and Night DeMonday 7 p.m.
Wednesday, August 3 – Ratt w/ Downtread and Louisville's own Year Of The Gun. 7 p.m.
Tuesday, September 13 – Chevelle.
Friday, September 16 – Departure – The Tribute to Journey.
Sunday, September 25 – Devin Townsend.
The Spillway Bar and Grill in Bowling Green, KY.
Saturday, August 20 – Despite The Fallen and Year Of The Gun. 9 p.m.
Trixie's Entertainment Complex
Friday, June 3 – Battlecross w/ Hellfire Militia and Lethean. 7 p.m.
Wednesday, July 6 – Nonpoint w/ special guests. 7 p.m.
Wicks on Baxter
Saturday, June 11 – Doppelganger Debut!! 10 p.m.
Saturday, August 27 – Unleashed. 10 p.m.