December 2015 Articles
Cover Story
Paul Moffett
Columns
Sue O'Neil
Eddy Metal
Eddy Metal
Bookmark Louisville Music News.net with these handy
social bookmarking tools:
Available RSS Feeds
- Top Picks
- Today's Music
- Editor's Blog
- Articles
Add Louisville Music News' RSS Feed to Your Yahoo!



Jazzin'
PRELUDE:
It's been far too long since I have posted a column. Thanks to Paul Moffett, my editor/publisher, for keeping faith in me. Thanks to the many publicists and artists who have also done so. I'm looking forward to a more productive 2016. For now, here's my last column for 2015. And, oh yes, thank YOU for sticking with me as well. All best wishes for a healthy and happy 2016.
RECENT CONCERTS
RACHEL GRIMES AT THE KENTUCKY CENTER
It may seem odd to start with a non-jazz concert, but Rachel Grimes is a local artist with a national reputation and a strong sense of composition. She brought a chamber group, consisting of herself on piano, Jacob Duncan on reeds, Christian Frederickson on viola, and Scott Moore on violin to the intimate space of Todd Hall at the Kentucky Center for the Arts, on Friday, June 26. Regrettably, some photographer kept loudly click-click-clicking throughout the first half of the performance. Nonetheless, the music was worth struggling through the distraction. They opened with "Earthly Heaven," a soundtrack to a 1938 Kentucky silent film. Through the course of the evening, Grimes interspersed music from her catalog with pieces from her May 2015 release, The Clearing. One song, "The Herald," gave Duncan the opportunity to utilize his jazz background. Grimes and her colleagues performed a suite from her 2009 solo piano album, Book of Leaves, arranged for this quartet. After several other compositions, the ensemble closed with three pieces from The Clearing: the title track, "Further Foundation," and several airs found on the album, performed together as "Suite of Airs." Rachel Grimes and her musicians created warm, low-key, moving music; ethereal, yet grounded. Besides the albums mentioned above, she has several others available; her website is www.rachelgrimespiano.com. If you are unfamiliar with her work, here's a link to an interview and live performance, presented by WNYC Radio: http://soundcheck.wnyc.org/story/rachel-grimes-in-studio/. She was featured here in Louisville Music News in 20102: http://www.louisvillemusicnews.net/webmanager/index.php?WEB_CAT_ID=50&storyid=7489&headline=Rachel_Grimes&issueid=275.
JAMEY AEBERSOLD SUMMER JAZZ WORKSHOP FACULTY CONCERTS
I hope you were able to make some of the evening concerts at the end of June and early July put on by the distinguished faculty of the 50th anniversary of the Jamey Aebersold Summer Jazz Workshops. The roster of topnotch musicians included bassist David Friesen and alto saxophonist Jim Snidero, whose recent releases were reviewed here in March; guitarist Dave Stryker (whose new release, Messin' with Mister T was reviewed here recently), saxophonists Chris Potter and Eric Alexander, trumpeters Randy Brecker and Jim Rotondi, and many more. These are all musicians whose gigs would require significant cover charges in clubs around the country, but, to add emphasis, these were free. If I had time, I'd go song-by-song over the combos I saw over more than five nights; but that's impossible, so I will hit just a few personal highlights. My first night, Tuesday, June 30, I was running late and only caught the last lineup - but what a lineup! Dick Sisto, Steve Allee, Rufus Reid and Ed Soph, a thoroughly professional and swinging modern group. They mixed the repertoire, opening with a standard, "How Deep Is the Ocean," continuing with the lovely Reid waltz, "This I Ask of You," then tackling vibist Bobby Hutcherson's bright and catchy "Isn't This My Sound Around Me," before concluding with Ornette Coleman's blues "Turnaround," which they seemed to first disassemble, then reassemble. The following night, I heard Louisville saxophonist/flutist Hunt Butler, saxophonist Randy Salman, noted pianist Andy Laverne, electric bassist JB Dyas and Louisville native Jason Tiemann. Aebersold alumnus Chris Potter blew the roof off the hall with his intense playing. He usually plays his own original music, and acknowledged that it was an enjoyable change of pace for him to perform standards. The ante was upped when Alexander joined for one tune.
On Thursday, Jamey Aebersold reminded the audience that he's not only a world-class educator, but a serious saxophonist, as well, burning up renditions of "Bags' Groove," a Latinized "Take the 'A' Train," and a fast-paced "I'll Remember April." He was joined by guitarist Corey Christiansen, trumpeter Bobby Shew, organist Bobby Floyd (who can work a crowd!) and drummer Jonathan Higgins. They were followed by Dave Stryker, tenor saxophonist Eric Alexander, alto saxophonist Jim Snidero, former Louisvillian John Goldsby on bass, and Colby Inzer on drums. They stretched out over the course of three songs, including what sounded like a variation on "Impressions," and closing with the slow blues of Stryker's "Blues for Jamey," with Goldsby ending with an arco solo.
The following week, The Stryker/Snidero/Goldsby/Inzer combination returned on Monday, this time with Bobby Floyd on piano. They played three tunes familiar to most in the audience, "Along Came Betty" (straightahead and swinging), "Autumn in New York" (with a long, lovely guitar introduction), and a fast, Latin-styled version of "Invitation." The next night closed with an all-star ensemble consisting of Randy Brecker, Steve Allee, John Goldsby and Ed Soph. They opened with three Brecker originals, "There's a Mingus Among Us," "Shanghai," and "The Marble Sea." "Shanghai" was written after he and his brother Michael visited that city a quarter century ago, and incorporated some "Chinese" sounding motifs. "The Marble Sea" was written back in 1966, in Beirut, and allowed for lots of solo room in its mid-tempo pace. Brecker then remarked that "we promised Jamey we'd do some standards" before launching into "Body and Soul," with Soph deftly moving between brushes and sticks. Before the final piece, "Mr. P.C.," Brecker invited Bobby Shew, Jim Rotondi and Eric Alexander out. Soph's drumming for this Coltrane composition seemed more reminiscent of Roy Haynes than Elvin Jones. Brecker took the first solo, followed by Rotondi (trumpet), then Shew (flugelhorn), after which Alexander brought the house down with an impassioned solo, yielding to Allee's Tyner-esque pianistics. With an artist as well-established as Brecker, it might be tempting to coast, but he played with youthful fire, high intensity and feeling throughout.
The last night I attended, Thursday, July 9, opened with Sara Caswell (violin), David Friesen (bass), Dan Haerle (piano), Eric Alexander (tenor) and Ed Soph back on drums. A Friesen original, "Soft as Silk," included some dissonant interplay between the two string players, followed by subtle, melodic playing by all, Soph gently accenting with his mallets. Their arrangement of "Cantaloupe Island" laid on the funk, which included an intense drums'n'sax break. Soul was up next, with Bobby Floyd on organ, Bobby Shew, Jamey (alto), Corey Christiansen (guitar) and Jonathan Higgins (drums). Christiansen's work had a more contemporary edge than that of his elders, making for an enjoyable mixing of styles. This ensemble played masterfully through "Yesterdays," a very fast version of "Bags' Groove," and "All the Things You Are." The closing combo brought back Stryker, Alexander, Rotondi (a rare treat, as he now lives overseas), Phil DeGreg (piano), Rufus Reid, and Jason Tiemann. The first two pieces were familiar, but sadly, I couldn't quite place them. They closed with a fast-paced "Moment's Notice," with Alexander taking an a capella break before Stryker closed with his solo. All in all, a wonderful end to two weeks of world class music.
Bobby Falk CD Release and Farewell Party
Bobby Falk, one of the stalwart jazz leaders in our community, just relocated to Dallas. He offered one last opportunity to see him live, and for free, on Sunday, August 9, from at the Monkey Wrench. Falk likes to "mix and match" his band members, so over the course of the evening, the lineup shifted. At the core was the leader on drums, John Arstingstall on guitar, and Lee Puckett on electric bass. The other musicians were Dr. Tommy Poole (from Oklahoma) and Derek Siebert saxophones; Hunt Butler, sax and flute; Rick Cook and Craig Tweddell, trumpet/fluegelhorn; and Daniel McGeeney and Wade Honey, keyboard/piano. This was the same lineup I watched at the end of May at the Monkey Wrench, in a concert hosted by the Louisville Jazz Society, and which I observed recording the new album, A New Day, that weekend. My coverage of the sessions, at Kevin Ratterman's La La Land Studio was published in LEO Weekly: www.leoweekly.com/2015/07/bobby-falk-behind-the-scenes-recording-a-new-album/.
During the CD Release Party for his new album, A New Day, Falk and crew mixed in covers with the new material, including a heated "Night Train" sax "battle" with Butler and Poole, and a fun take on Grover Washington, Jr.'s "Mr. Magic." A highlight of the first set was the fast waltz of the title track. Following the break, the group began with "More" (Theme from "Mondo Cane"), followed by "The Passing Moment" from the new album, showing Falk's dexterity in switching between brushes and drums on this Latin-tinged number. Another one from the release, "Boppin' Around Germantown," was upbeat and engaging. Siebert provided a burning solo on Wes Montgomery's "Road Song," which was followed by the sweet original "Goodbye," featuring Poole on soprano. The Bobby Falk group closed with a rocking rendition of the Sonny Rollins classic, "St. Thomas." Falk closed this chapter of his life here with warmth and enthusiasm. Local readers who want to pick up a physical copy may do so at Better Days (Bardstown Road) and Guestroom Records (Frankfort Avenue). Copies are also available online at iTunes, Amazon, Google Play and Spotify.
Marbin and Java Men at Tim Faulkner Gallery
Labor Day Weekend musical festivities got off to an early start with a double bill at Portland's Tim Faulkner Gallery. Local heroes Java Men (Craig Wagner, guitar; Todd Hildreth, keys, and Ray Rizzo, drums) opened with three instrumental pieces, including "CellophaneMary," before inviting Wagner's duet partner, singer Carly Johnson, to the stage. They played a heartfelt version of the standard "My Funny Valentine," before Louisville Orchestra conductor Teddy Abrams (complete with red fez with a black feather, almost as tall as he) joined on electric keyboard. The expanded lineup soared on the early Return to Forever classic "Spain." I'd been told he has jazz chops, and his lively playing confirmed this. Johnson returned for a deeply soulful version of Etta James' "I'd Rather Go Blind," wrenching hearts throughout the spacious venue. After a brief intermission, Chicago's Marbin took over. Co-led by saxophonist Danny Markovitch and guitarist Dani Rabin, this hard-touring band turned the heat in the already sweltering space even higher. Abrams returned to join them for "Redline," featured on the live Third Set album from 2014 (reviewed here last December). The aural assault was reminiscent of the Mahavishnu Orchestra. One song near the end, whose title I didn't catch, began with Rabin playing a raga-like introduction, before the rest of the band turned the song into hard-driving funk. As good as both bands are, it was a special treat to hear them with the guest artists on each set.
Ken Vandermark/Paal Nilssen-Love at Dreamland
Ken Vandermark returned for his third appearance this year at Nulu's Dreamland. This time he was joined by longtime friend and drummer Paal Nilssen-Love. Chicago drummer Frank Rosaly, apparently a late addition to the evening, played a short set, utilizing only a drum kit, percussion instruments and some electronica. With the Dreamland curfew, it was unfortunate that Vandermark and Nilssen-Love didn't start until 10:15, leaving the stage at 11:04. Despite the brevity of the performance, it was intense, with both artists seemingly reading one another's minds as they created music with no parameters or preconceived notions. Sometimes Vandermark would begin, feeling some inspiration, and setting up a jagged melody, with Nilssen-Love finding a rhythm and elaborating on it in response. On other occasions, it was the drums which would start, Vandermark waiting for what would be just the right moment to interject and add to the music. I interviewed Vandermark for a preview (a "Show of Note" here), and he said "When playing with Paal I have to contend with density and volume on a level which is pretty intense, and his ideas come at you so fast that it feels like I'm running a marathon at a sprinter's pace." This was an apt description of how these two improvisational masters performed this once-only set of music at Dreamland.
Rob Mazurek's São Paulo Underground at Dreamland
Rob Mazurek came back to Dreamland for a blistering concert on Sunday, September 20. Playing cornet, electronics, and percussion, he led his São Paulo Underground (SPU) with Brazilian musicians Mauricio Takara on percussion, cavaquinho and electronics, and Guilherme Granado on keyboards, synths, sampler and vocals. Mazurek, with his SPU and its 4-piece variation, Black Cube SP (here back in April), is the closest reference point I know today to the early 1970s Miles Davis sound, deep, dark, elemental, and made to be heard loud. Mazurek seemed like a man possessed, offering vocal invocations, piercing horn lines, nudging SPU into an hour-long performance that sounded more like a suite than merely "songs." I'm just going to transcribe my listening notes: 2-keyboard invocational >cornet> rattles, "calling out the spirits" > Zappa-esque > 'Miles Voodoo' > recitation > spooky riff" chant & percussion as musicians walk through audience.
Diane Schuur with Jamey Aebersold at IUS
Indiana University Southeast presented noted singer and pianist Diane Schuur in concert on October 2, at the Stem Concert Hall, at the Ogle Center of Indiana University Southeast. Her most recent album is 2014's I Remember You (With Love to Stan and Frank), a tribute to Stan Getz, who helped bring her to prominence, and Frank Sinatra, of whom no further introduction is necessary. My pre-concert interview with her, for LEO Weekly, may be found at: http://www.leoweekly.com/2015/09/b-sides-diane-schuur/. The Jamey Aebersold Quartet opened, with Steve Crews on piano, Tyrone Wheeler on bass and Jonathan Higgins on drums, and then accompanied Schuur. They played a brief set, including "Autumn Leaves" and "Summertime," before being joined by Schuur, who launched into "Bye Bye Blackbird." Other first set highlights included "The Man I Love" and "Blue Skies." After a brief intermission, the second set began with "Love for Sale," and a scat-laden "I Remember You." Crews turned the piano bench over to the headliner, for a rousing "Watch What Happens" and a solo version of "The Very Thought of You." The evening ended with "Billie's Bounce" and, perhaps inevitably, "Indiana." Throughout the night, Schuur, still referring to herself by her longtime nickname "Deedles," proved to be an entertaining and engaging performer. Aebersold, Crews, Wheeler and Higgins, who have played together in many combinations for years, were, as expected, right on the money with their swing and bop.
ON THE HORIZON
Tierney Sutton at the Clifton Center
Singer Tierney Sutton returns to the Clifton Center for a concert on January 8, 2015. I reviewed her last performance here at http://www.louisvillemusicnews.net/webmanager/index.php?WEB_CAT_ID=50&storyid=9075&headline=Jazzin&issueid=302. Her style is less scat and more to the lyrical interpretation. More information on the concert may be found at http://www.cliftoncenter.org/?post_type=events&p=4934.
SELECTED CLUB AND OTHER LISTINGS
Dreamland, 810 E Market St., is presenting a wide-ranging series of events this month. They include films, non-mainstream rock, and more. Not much of specific interest to jazz fans is set for the second half of December, but there's an intriguing schedule of adventurous and often improvisational music, plus film nights. Dreamland is in Nulu and Dreamland's Facebook page may be the best way to stay informed on these and other events.
The Laughing Derby at The Comedy Caravan, 1250 Bardstown Road, Louisville, KY 40204, 502-459-0022, http://laughingderby.com. The Don Krekel Orchestra continues its gigs there on the third Monday of each month. Please contact the club for any post-deadline information.
The Decca Lounge and Restaurant (812 East Market Street, Louisville, Kentucky 40206; 502-749-8128; http://deccarestaurant.com) presents weekly jazz on Monday nights, featuring The Buzzard, with Tim Whalen, tenor; Pete Petersen, keys; Danny Kiely, bass; and Mike Hyman, drums. There are also other occasional jazz events, for which the website and Facebook page may be the best ways to keep updated.
The Nachbar (969 Charles Street, 502-637-4377, www.myspace.com/thenachbar)features "Nachbar Jazz" on Wednesdays, for free, with Jacob Duncan. Check the club for updates or changes. The club also has a Facebook page with occasional updates.
The Jazz Kitchen (5377 N College Ave., Indianapolis, IN 46220; phone: 317-253-4900; www.thejazzkitchen.com), presents nightly offerings of local and regional jazz; check the website for the full schedule and updates. December offerings for the second half of the month are local and regional in nature. Special upcoming concerts, for which a road trip might be advised: Gerald Albright, January 1-2; the Yellowjackets, January 8; Dave Stryker's Organ Band, January 9; Tierney Sutton, January 10.
Please sign up for updated local jazz listings: The Louisville Jazz Society provides weekly e-mail updates for local jazz happenings. Be sure to sign up for the e-mail "Louisville Jazz Society's "Jazz Insider" at www.louisvillejazz.org. A monthly calendar of local jazz events is at the Louisville Jazz Society's website: http://louisvillejazz.org/calendar. It is both impossible for me to try to provide complete listings here, and it would be duplicative of the weekly listings in the Courier-Journal and LEO and the Louisville Music News monthly music listings, www.louisvillemusicnews.net.
EIGHTH NOTES
John Stowell-Michael Zilber Quartet
Live Beauty (Origin 82684, www.origin-records.com)\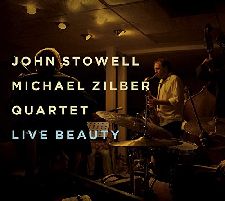 Guitarist John Stowell was a regular visitor to Louisville during the Bellarmine Jazz Guitar Festivals (RIP). Best known for his quietly elegant work, he is, in his own words, "playing with more energy" here with his friend, saxophonist Michael Zilber. They're joined by bassist John Shifflett and drummer Jason Lewis for just over an hour's worth of music, five originals from band members, plus "My Funny Valentine" and John Scofield's "Wabash III." Lewis contributes the opening number, "In the Park," which is a fun, slinky piece. Zilber's "Shot Through with Beauty" is next, a long, quiet ballad with warm solos by Shifflett, Stowell and the composer. "Quantum Theory," by Shifflett, is a fast-paced piece, Zilber's solo leading to a logically-constructed guitar solo which effectively utilizes space to create tension. Zilber's "Stowell What" references "So What" during its stop-time introduction, Stowell's unique comping setting up a challenge which fuels a striking Zilber solo. Oddly, "Cookie Monster Blue" features uncredited piano behind Stowell's solo. "My Funny Valentine" begins as an almost freeform guitar/sax duet, the theme not being stated until some two minutes into the song. The quartet closes with a funky rendition of Sco's "Wabash III," capturing the composer's edgy feel, with Lewis' drums setting up a funky New Orleans beat. The album sounds like it was fun to record (live, back in 2012), and makes me hope for more releases by this engaging lineup.
Reggie Quinerly
Invictus (Redefinition Music, www.reggiequinerly.com)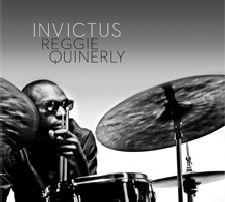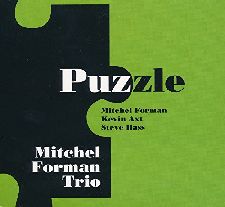 Reggie Quinerly, a drummer and composer, has gathered a solid ensemble to work with him on this, his second release. He's joined by Alan Hampton on bass, Christian Sands on piano, Yotam Silberstein on guitar, and Warren Wolf on vibes. All but one of the songs are by the leader, whose arrangement of "My Blue Heaven" calls to mind the great soul jazz of Horace Silver (to whom the opening composition, "Tavares," is dedicated). "Nimzo Indian" is a soulful waltz, while the following track, "Light Work," deftly switches between 3/4 and 4/4 time. While this may be an album by a drummer, it's not just a feature for the leader's instrument. In fact, "Kunst Überlebt" (German for "Art Survives") is a delicate piano solo. One piece, "The Child of the 808," incorporates a "live loop" on drums with chill electric piano and lovely guitar work. Throughout, Quinerly and his colleagues make music that keeps one foot planted in the foundation of those who came before, and one in the present, with fresh playing bringing to life the current sensibilities of the leader.
Mitchel Forman Trio
Puzzle (BFM Jazz, www.bfmjazz.com)
Mitch Forman is a pianist who has played with a wide spectrum of well-known artists, ranging from Gerry Mulligan and Stan Getz to John McLaughlin and Wayne Shorter. If Wikipedia is correct, Puzzle is his eleventh album under his own name. Bassist Kevin Axt and drummer Steve Hass round out this simpatico trio. They open with the intriguing medley of Keith Jarrett's "Death and the Flower" and the Cole Porter standard, "What Is This Thing Called Love," Over the course of eight minutes, the musicians move effortlessly from a gentle introductory segment to intense interplay and on to a bluesy stomp. There are several originals here including the aptly titled "Passing Smile," a happy tune featuring Forman on melodica. Charles Mingus' "Nostalgia in Times Square" digs deep into the blues, with the rhythm section trading lines near the end. Another appropriately named composition is "Bounce," which does indeed bounce jauntily following its stop-time introduction. Delicate playing highlights the ballad "My Old Room," which is followed by three originals. "Nimbus" conveys a feeling of exultation, while the closing "Old Faces in Windows" seems to embody a sense of floating. Puzzle transcends the status of "another piano trio album," and conveys an unfolding sense of delight.
Ben Goldberg
Orphic Machine (BAG 007, www.bagproductionrecords.com; bengoldberg.com)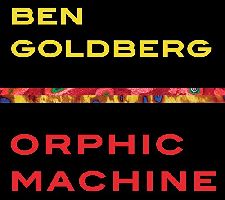 This album came out earlier this year. It doesn't grab the listener so much as it draws the listener in to its subtle pleasures. Clarinetist Goldberg leads a nonet through a series of original compositions comprising a suite based on the poetry of Allen Grossman. While his bandmates, including Myra Melford and Nels Cline, have deep jazz connections, the overall impression I had from listening is that they have subdued their improvisational abilities to contribute to a greater whole. Indeed, I am reminded at times of Louisville's own Liberation Prophecy and D'Arkestra (now Curio Key Club), both of which utilize jazz musicians to create new and intriguing music. In keeping with the poetic inspiration, Goldberg's music features the vocals of Carla Kihlstedt, clearly enunciating Grossman's words, turning them from poetry to lyrics. The opening song, "Reading" is a good example of how the ensemble can move from structure to apparently improvised instrumental segments. Listening through the pieces leading to the closing title track, I was captivated by the many delicate touches. The song "Orphic Machine" moves slowly but, seeming inexorably, to an intense climax. There is a banquet of musical food for thought here, which may require more than one sitting to fully savor.
Luis Muñoz
Voz (PelínMusic, luismunoz.com)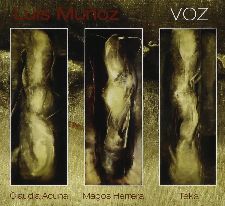 Percussionist/keyboardist Luis Muñoz has produced an elegant album of nine original songs. You wouldn't think this was a drummer's album, though, because of his sparing use of his own instrument, with the accent on almost chamber music settings. Indeed, he does not even play on either ""Journey of Saint Augustine" (a lovely instrumental with bass, guitar and trumpet only), nor the final three songs. The opening track "Preludio y Fin" is a case in point. Magos Herrera's soft, breathy voice, along with Adam Asarnow's delicate piano, is all that's heard for the first minute-and-a-half. It's not until "Pasión," the fifth song, that there's more overt rhythmic work, a lilting Brazilian piece with Téka Penterich singing. One song, the lilting "Quisiera," features Chilean singer Claudia Acuña, perhaps the best known of the three singers here. The album closes with the delicate "Amanecer Luminosa." with Herrera singing the poetry of Osvaldo Sauma (National Poetry Award Winner 2014 in Costa Rica), set to music by Muñoz. This is an album of beauty and spirit. I wish there had been a lyric sheet translating the songs into English, but their emotional content shines through my language barrier.
New AACM Albums:
Art "Turk" Burton and Congo Square
Spirits
Then & Now (TNTCD101, artturkburton.com)
and Nicole Mitchell/Tomeka Reid/Mike Reed
Artifacts (482music.com)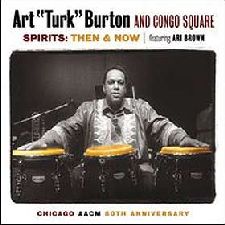 The Association for the Advancement of Creative Musicians (AACM), the Chicago-based cooperative, celebrates its 50th anniversary this year. The AACM's motto is "Great Black Music from the Ancient to the Future." Two recent releases mark the occasion, with more of an eye to the (relatively ancient) future.
Percussionist Art "Turk" Murphy presents music recorded in 1983 and 2015, with arrangements of classics like "Afro Blue" and "A Love Supreme" as well as original material, including the heavy percussion workout of "Mojuba." The second of the older cuts is a swinging arrangement of the chestnut "When Sonny [sic] gets Blue," with occasional outside elements incorporated into the horn solos. On the recent recordings, saxophonist Ari Brown, a Chicago mainstay, adds depth and authority to the proceedings. The album closes with two funky pieces, "Mr. Brown/Cold Sweat" and "Soul Naturals," both of which bridge the gap between soul and more avant-garde music.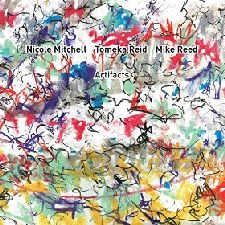 On Artifacts, flutist Nicole Mitchell, cellist Tomeka Reid, and drummer Mike Reed, all leaders in their own right, collaborate on a program of interpretations of material from historic AACM members like Amina Claudine Myers and Roscoe Mitchell. Anthony Braxton's "Composition 23B" opens the album, with a bright, happy sound. Mitchell's "Jo Jar" is next, moving to a darker musical presence. Myers' "Have Mercy on Us" revels in Gospel intensity; her own catalogue is sparse, so it's good to have this reminder of her joyful music. The trio goes more "outside" on "The Clowns," by Leroy Jenkins, and "Munkt Munk," by Muhal Richard Abrams. By paring the ensemble down to a trio, these musicians capture a delicacy not always associated with the sometimes free-blown playing of many musicians associated with the AACM. This would make an excellent introduction to the world of AACM artistry, or a splendid addition to the collections of fans of this musical cooperative.
Pat Metheny Unity Group
Unity Sessions (Eagle Rock Entertainment DVD, http://www.eagle-rock.com/)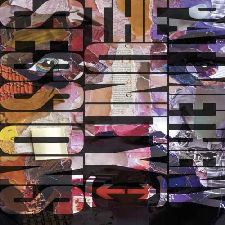 Louisvillians had the chance to see the superb Pat Metheny Unity Group, with multi-horn player Chris Potter, bassist Ben Williams, drummer Antonio Sanchez, and keyboards, flugelhornist and vocalist Giulio Carmassi back in July of 2014. This DVD provides a way to relive the concert, or to perhaps see the Unity Group in action for the first time. This live set follows two albums, Unity Band in 2012 and Kin (<–>) in 2014, and is a great addition to the limited selection of Metheny concert DVDs. Unlike its predecessors, which had been recorded in front of audiences, this new release is performed live in an otherwise empty small New York theater. This makes for a pristine playing environment, but at the expense of the warmth and interchange between artist and audience. That said, the performance is superb, with almost two full hours of music, plus bonus interviews.
"Genealogy" opens the concert, a brief, Ornette Coleman-esque segment, before "On Day One," 15 minutes of the band stretching out and pushing boundaries, Williams switching near the end from acoustic to electric bass. The low-key ballad "This Belongs to You" follows, a respite between the first composition and the anthemic "Roofdogs," which builds to a frenzied soprano solo. Metheny opens "Come and See" with an idyllic harp-guitar solo before the band joins him and raises the energy level. Later, Metheny performs a lovely solo piece, "Adagio" and returns to the solo format for the closing "Medley," which weaves together many of his themes and compositions from across the decades. The band performances document a working group which can move from the powerful "Rise Up" to the virtually rock'n'roll sound of "Go Get It," while maintaining subtlety on the quieter pieces. Metheny told me in an interview for LEO Weekly to preview the concert, that Potter "is one of the most powerful musicians on the planet right now. So, maybe I had to wait 30 years for Chris to show up to get inspired to write for the horn [again]." Potter demonstrates throughout his ability and versatility, playing tenor and soprano saxes, as well as bass clarinet, flute, and even guitar for one segment. Sanchez plays the rhythms and counter-rhythms called for by the compositions with dexterity. Williams is solid and melodic. Carmassi, described by Metheny in numerous interviews as a utility player, rounds out the sound. Of course, Metheny excels on both acoustic and electric guitars with a variety of tones from mellow to other-worldly. In short, this is wonderful music, created by a master musician and his colleagues.
LOCAL JAZZ CONTACTS
With two now-seventeen-year-old daughters, it's hard to get out as much as I would like to hear music. As a result, picking and choosing which performances to catch sometimes require that I postpone seeing some of the local musicians and singers in order to not miss the one-night-stands from out-of-town artists. Invariably, I feel guilty, so in an effort to assuage my guilt and, more positively, to provide more exposure to our community of great local jazz performers, I am initiating this feature containing website and e-mail contact information. I am only including those artists who have given their permission to me; some have indicated a preference for website listing only; others have only e-mail addresses. If you wish to be included, drop a line to me with your permission and preferences, at mzkjr@yahoo.com. I reserve the right to edit and to exclude those whose connection to jazz is, in my opinion, tenuous; and this feature may end up online if it begins to take up too much space in print.
MIKE TRACY: www.michaeltracy.com, michael.tracy@insightbb.com, saxophonist and teacher Mike Tracy
UNIVERSITY OF LOUISVILLE JAZZ PROGRAM: www.jazz.louisville.edu
BOBBY FALK: www.myspace.com/bobbyfalk, drummer and composer Bobby Falk;
WALKER & KAYS: www.walkerandkays.com, singer Jeanette Kays and guitarist Greg Walker;
JENNIFER LAULETTA: www.jenniferlauletta.com, singer Jennifer Lauletta;
JEFF SHERMAN: jeff.sherman@insightbb.com, guitarist Jeff Sherman;
RON JONES: www.ronjonesquartet.com, rjmusic@ronjonesquartet.com, saxophonist Ron Jones;
STEVE CREWS: www.jazzcrews.com, jazzcat@iglou.com, pianist Steve Crews.
CODA
1) I am always interested in your comments. Contact me at mzkjr@yahoo.com.