July 2015 Articles
Cover Story
Paul Moffett
Columns
Les Reynolds
Martin Z. Kasdan Jr.
Eddy Metal
Eddy Metal
Blogs
Got Shows?
Send Them To Us
Bookmark Louisville Music News.net with these handy
social bookmarking tools:
Available RSS Feeds
- Top Picks
- Today's Music
- Editor's Blog
- Articles
Add Louisville Music News' RSS Feed to Your Yahoo!

Issue: July 2015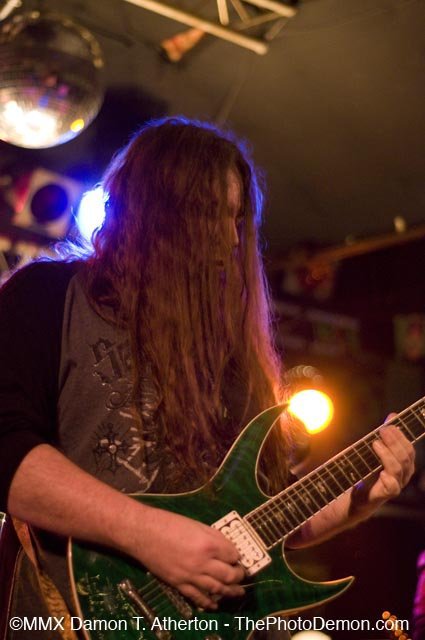 News From the Pit
Life Is Strange....
Life is sooo weird. One minute you can be very happy, and the next minute your life can be in shambles. One minute you can be totally bummed out, and the next minute you can get amazing news! One minute you have someone very important to you that you love, and the next minute they are gone. Friends, family, lovers, wives, bandmates, all come and go, and you never know when it could happen. I've had some crazy stuff happen recently, both good and bad. First off, my fifteen-year Original Rock Showcase has ended because Louisville's legendary bar, the Phoenix Hill Tavern, closed. I can't say that I didn't expect it, though. I actually had a premonition the day before that it was going to close soon. It's true I'm not thaaaat disappointed with it closing. I loved the place but had grown tired of the twenty promoters that were operating there now. Original shows had become common place and were a dime a dozen now! Like it or not, I'm the cat who singlehandedly got the original music shows going there consistently at PHT after the Toy Tiger closed so many years ago, so seeing all those promoters come in and clone everything I had done and built up over 15 years was a pretty shitty feeling indeed. And management let it happen without a care in the world. Hell, I didn't even get an email letting me know the bar was now closed. I had to find out on Facebook. Ha. Whatever, though! It was time for changes anyways.
Attendance nowadays was lackluster, and most bands don't work at getting people to shows like they used to. Many bands these days have piss poor music gear, too. Laughable stuff, really. But it still saddens me, because there were some really great bands who were still operating and who are professional. I do worry about our scene, though. One thing I did love about the PHT was that they had their own crowd coming/going all the time. They were there to not necessarily see the local talent but to have a good time! And having people already there coming through, dropping in to see your band, a band they had never seen or even heard about, was a cool thing. Not many clubs can say that.
Is this the end for my fiften-year Original Rock Showcase series? For now, yes. The truth is that I had been seriously thinking of calling it a day before the Hill even closed. I'm really busy with my two bands these days, and, of course, writing my column in LMN, so that coupled with my dissatisfaction with PHT made for an easier letdown, overall. I have had plenty of support from the bands and people wanting me to continue on elsewhere at another venue. Thank you. But I need a break, people! I've been booking bands since 1995! Twenty frikkin' years! I have booked hundreds upon hundreds of bands in that time, way too many to even think of counting. It was the longest running original music showcase in Louisville history and I am very proud of that, and of all the great shows we had there! I've had shows that will go down in Louisville history as extremely memorable and super fun. Packed shows! It's good enough for me. It's time for the young-un promoters to take over and show what they've got. I'm not saying I won't book again, because I've had some interesting offers already. I'm just saying for now, I need a frikkin' break. I wanna concentrate on my music more. I've been coming up with some damn good riffs lately. I will probably move my annual Rock for Kosair Children's Benefit to another location, though. I would have trouble ending that, and abandoning the Kosair kids in their time of need. So I'll be working on that soon. RFK will most likely live on!
A great thing happened recently! Remember my heroin-dealing, ten kid-having, horrible neighbors whose pit bull almost killed my dog, and the dumb-as-a-rock son who threatened to kill me for calling Animal Services on his pit running loose all the time? Well, they finally got booted out for being a public nuisance. Oh, glorious day! Actually I had two trouble houses on each side of me that were hoodlum central, and had mucho problems with police. Both families recently moved, within two weeks of each other! How can a man get sooo lucky? I'm in shock. My neighborhood went from screaming kids from 9 a.m. to 11 p.m., drug dealing in plain sight, frequent police incidents, loud gangster rap shaking the walls, horrible language from children, loud idiot neighbors, and people running in and out all hours of the day to complete serenity. My neighborhood has a second chance at life, now! Ding ,dong, the wicked witch is dead! And I could not be happier. It's actually quiet around here now! Amazing.
I've been under a lot of stress lately with a few health issues (I have a painful heel spur that hurts like a mofo), but I'll be okay. Me and a lady friend will be heading to the Florida Keys (I changed my mind from Colorado) very soon, so maybe that will cheer me up a little bit, and possibly even rejuvenate me to come home and kick some ass once again for our beloved music scene. Times change, and it is disappointing to see our once great music scene reduced to what it is now. But I'm not one to give up easily. I'm quite the stubborn bastage!
I will take a break and then see where we go from there. Like many of you have recently said to me "The scene really needs you, Eddy:, you have made a difference! Please keep up the good work!"
Thank you for the very kind words. I will take them to heart.
In the meantime, do not give up! Keep Louisville rockin'.
The Metal Grapevine
The 2015 Louder Than Life Lineup, It's Here:
Well, the highly anticipated October 3 and 4 lineup is here! Some people are happy with it, and some people are bitching about it. It's expected. You can't make everyone happy! The lineup isn't a metal lover's favorite, but there are some damn good bands on the bill, regardless. For now I'll just throw out the band list for ya, and later on I'll divide it into two days so you can know who is playing and when. We got the time, so be patient. Bands playing this year are: ZZ Top, Rob Zombie, Lynyrd Skynyrd, Seether, Breaking Benjamin, Godsmack, Shinedown, Slash, Three Doors Down, Bring Me The Horizon, Collective Soul, Of Mice And Men, Blackstone Cherry, Hollywood Undead, Atreyu, Sevendust, Skid Row, Kentucky Headhunters, Tremonti, Hinder, Issues, We Came As Romans, Saint Asonia, Nothing More, 10 Years, Butcher Babies, Starset, We Are Harlot, Beartooth, Turbowolf, The Temperance Movement, Marmozets, Art Of Dying, Aranda, Glorious Sons, Dorothy, Like A Storm, Kill It Kid, All Them Witches, Whiskey Myers, Jelly Roll, Red Sun Rising, Goodbye June, Raveneye, Cilver and Romantic Rebel.
This is quite the lineup and a monsterous show for sure! I had a blast last year covering the show in LMN, and I'll be right there again covering /photographing the event for you good peeps! Killer food, merch booths, booze, hot chicks wanderin' around drunk, and some rockin' bands! Sounds like just what the doctor ordered! You can visit their website for more info and info on tickets!
Louder Than Life is awesome!! So if you didn't go last year and regretted that decision, take my advice and get your tickets now, so you gotta go! Ha! I've said it before and I'll gladly say it again. Thank god for Danny Wimmer Presents! Louisville needed this sooo bad it wasn't even funny!
www.thelouderthanlifefestival.com
Theory Of A Deadman@ Mercury Ballroom On July 7:
On Tuesday, July 7, Theory Of A Deadman will be invading Louisville's Mercury Ballroom, with special guests Shamans Harvest and Louisville's own Signal the Revolution. This might sell out, so I advise you to get your tickets asap! And be sure to show up early for our own hometown boys Signal The Revolution! They will probably hit the stage around 7:30 or 8:00. Not to worry though, things get lively there at the Mercury Ballroom early!! The crowds get there early for that venue for some reason! Congrats to those guys for landing the gig. It's a great place to play.
Sebastian Bach Coming On July 10@ Expo 5:
Former Skid Row superstar vocalist Sebastian Bach is coming to town soon, so you might want to get your tickets if you are as big a fan of Skid Row, as I was growing up. I've actually met and partied with Bas before, backstage at Black Sabbath/Pantera, and he was a cool dude to me. He even remembered me later on at another show! I love Expo 5 and the people there, and there are some good local bands playing on this bill, so it promises to be a fun show! The full lineup is: Sebastian Bach, Texas Hippie Coalition (I like these guys too), Two Pump Chump, Popkiss Chainsaw and Left Hand Twist. You don't wanna miss this one, peeps! Unfortunately, I have plans that night so I won't be able to make this one! It sucks. But what I'll be doing is pretty freaking awesome, so I'll hafta deal with missing Bas. I'll live.
Rockstar Mayhem Festival 2015 Lineup:
You've been waiting, so here it is. This year's big boys playing are Slayer, King Diamond, Hellyeah and The Devil Wears Prada. Second Stage bands include Thy Art Is Murder, Jungle Rot, Sister Sin, Sworn In, Shattered Sun, Feed Her To The Sharks, Code Orange and Kissing Canvas. I'm excited about Slayer and King Diamon, for sure! I've been a Diamond fan since 1984! I've even interviewed him before face-to-face when I was a young lad, back in the Nineties.
The date nearest us is July 10 in Noblesville, Indiana, at the Klipsch Music Center. That's a great place to see shows! I'm going to try to hit this show for sure, if it doesn't interfere with my vacation plans. I'm dying to see King Diamond in action once again, now that he has beaten cancer!!. I would also like to see Sweden's Sister Sin, too. The chick that sings for them is pretty hot and has a nice, old-school vocal style! Here are a few videos of Rockstar Mayhem bands!
Down Coming To Louisville:
Southern stoner groove monsters Down will be in Louisville on Thursday, August 6, at The Mercury Ballroom. This should be a good one, so get your tickets asap! This will probably sell out. You can get your ticket at Ticketmaster or at the Louisville palace Box Office! Other bands on the bill are Mountain Of Wizard and ChildBite.
Three Days Grace, Finger Eleven And Otherwise Coming To Diamond Pub On July 14:
Here is another show that is sure to sell out! Be sure to get your tickets asap if you want to attend this one! Tix are going fast, so don't wait another day! Fellas! This should be a babe-fest!!
Metal Legends Anthrax And Kentucky's Knob Creek Bourbon Join Forces To Make Small Batch Of Kentucky Heaven, Or Hell:
After last year's "Indians" batch of bourbon selling out quickly, the band has made another batch of bourbon consisting of two barrels called "The Devil You Know!"
"If we find something we really like and that we actually drink ourselves, we think maybe our fans might like it too, so we want to make it available for them," said Anthrax's Scott Ian. "We really enjoyed 'Indians,' the bourbon we produced last year, and obviously our fans did as well as it sold out really quickly."
Consequently, Anthrax - Ian, Charlie Benante, Frank Bello, and Joey Belladonna - decided to do another round of "taste testing," this time working with Kentucky-based Knob Creek to produce two barrels of a high-end bourbon, "The Devil You Know," now part of the distillery's "small batch bourbon" collection. Both barrels were aged for nine years, a process that results in a much richer more distinctive taste. And every bottle purchased ships with a card personally autographed by the band. I want one! To inquire about getting one, check out the website!
https://acbottlecompany.myshopify.com/products/anthrax-knob-creek
Punk/Metal Stars Melvins To Play Mercury Ballroom On Monday July 6:
Yup, the big-haired, punk rocker Buzz Osbourne is back in town to cause chaos at the Mercury Ballroom! This just came in, so I thought I'd give you a heads up! Don't miss the madness!
Lamb Of God's Brand New Video For "Overlord":
Just in, here is the brand new video off of LOG's upcoming album, VII Sturm Und Drang, due out on july 24th. Enjoy!
The Horns Up For Cancer Benefit:
Awesome, we have another great cancer benefit coming our way. And what family/band has not been touched by the evil hand of cancer? Very few, I am betting. This badass benefit show is on Saturday, September 19, at Diamond Pub. Bands playing are: Primer 55, Xfactor1, Krosjoint, Signal The Revolution, Despite The Fallen, Modifire, 99Proof Devils, 8 Lbs Pressure, One Pretty Minute, Patchwork, Bareknuckle Bullseye, Chadillac Dundee, Ey Ov The Storm, Klinch, Stolen Remains, The Crowned and more! 10 a.m.
Randy's Band Aid For Cancer Benefit Results:
I'd like to say congrats to cancer patient Randy Napier for pulling off a great Cancer benefit back in late May. I wasn't able to properly cover the financial results, since the show was past my media deadline, so here it is now. I figured why not hear it from the guy who did it himself! So here he is, Randy Napier!
Eddy: Congrats on the great show bro, I had fun! Great crowd of good folk. Tell us about the benefit Randy. So what was the amount you and the bands raised after expenses and stuff? And where does that money go Randy?
Randy: 2 years ago I started Randy's Band Aid For Cancer, and met up with Shirley's Way who was an upstart community service based 501 3 C. The first year we pick up $6000 the second year we took up over 28,000 last year we had four bands and held it at the Hillview Government Center that held about 400 people this year we expanded to two stages 14 bands at Expo 5 , who graciously donated their facilities which holds over 1200 and we came close to maxing that out. We ran the silent auction with Guitars signed by Montgomery Gentry Uncle Kracker other stuff signed by Bang Tango and numerous other artist and organizations and companies around Louisville. This year we did about $22000 after expenses.
Eddy:: Dude, you have been such a cool mofo to me and so many other people, and a total inspiration to so many of us for your courage and positive outlook despite suffering from cancer the way you have. You have gone through a lot and things aren't getting better for you. I just want you to know I've never seen a braver person than you have been. I thought I would give you the opportunity to thank the bands, friends and family that have supported you through this important benefit and ordeal you have been going through these last few years. We love you bro!
Randy: This was not a one man show, this year I had a board to help me get this together because it was so huge, but such a great success because of everybody. All I am is a guy that had an idea there are so many people that work their asses off. I can't start naming names because I would leave out somebody in that would not be right. One thing I've learned through my fight with cancer is there has been more positive than negative in it. I am terminal I don't have an exact amount of time but its under a year closer to six months probably but it's not what you have that defines you it's how you handle what you have that defines you and I hope that I have left something positive in my wake of life. When I die Randy's Band Aid For Cancer will continue on and it will continue to go towards Shirley's Way. It blows my mind that people came from as far as Wisconsin just all over to be at this benefit to help other folks. and that is the motto of Randy's Band Aid for Cancer and Shirley's Way ," people helping people." In this day in age in this great country we live in a person should not have to choose between eating and getting a treatment that could keep them alive or feeding their children or getting a treatment to keep themselves alive. This country needs an adjustment of attitude, we give away too much money to countries and people that hate us but we will not take care of our own and that is sad when people have to stand up and do what our country should be helping with. So with that being said this coming from a dying man, love each other, lift each other up, it doesn't matter if you're black white yellow red if you're Muslim Christian it doesn't matter love love each other try to be there for each other instead of hurting each other life is too short for that.
Trixie's To The Rescue, For Local Rock/Metal Shows:
My band Year Of The Gun played Trixie's with Flaw on June 13 and we had a blast. Hot dancers, beer and good friends, how can you beat that? The sound system there at Trixie's sounded great and there was a nice crowd of rockers! It was a good show! To be honest, having not been there in over 10 years, I was a tad concerned about the PA system and if it would sound good, but I shouldn't have worried, because they have a great sound man in Mike Taylor. I didn't know Mike was the house sound guy!
He brought in a very nice PAsystem and made all the bands that night sound great. The stage is nice and big, and the system is pretty frikkin' loud and thumpin. It's a nice setup and venue! I admit I was hamming it up pretty good onstage. Ha! As well as looking at lovely boobies!
I had a really cute dancer running her fingers through my hair. It was pretty sweet for an old f**ker like me, I must say.
With the demise of PHT, we really needed a place like this to step up and put on some badass local shows, and Trixie's has done exactly that. Trey at Trixie's is the one to make this happen, so thanks to him (you rock bro!) for making Trixie's a place for local music now.
I predict very good things to come out of that. So you people definitely need to come to these shows and support what Trey and Trixie's are doing show-wise. I'm looking forward to playing there with Krosjoint in September or so. The next show is Friday, August 14, and will feature Hellfire Militia, All But Dead, and a few others TBA. A metal show!!! Trixie's is a blast, support local shows there! Or I will fart on your pillow.
Appetite For Destruction, The Guns N' Roses Tribute Coming To The Mercury Ballroom:
Are ya a huge fan of Axel Rose's cool screechy vocals, or Slash's bluesy hard rock style? If so, then you are in luck, because on Saturday, September 5, at The Mercury Ballroom you can see a helluva rock show as one bitchin' cover band takes to the stage to let go! Be sure to check it out!
Full Terror Assault, Sept 10-12, A Death Metal Festival Just 3 Hours Away In Illinois:
For those of you who love the heavy shit, this show announcement is just for you! It's three days of brutal shit! With bands like – Naplam Death, Obituary, Eyehategod, Terrorizer, Broken Hope, Misery Index, Revocation and lots more! Too many to fargin' list. One of our home state bands, Created to Kill, will be on the bill as well, so congrats to those guys! Three short hours and you will get more than your fill of some heavy ass music! Get more info at www.fullterrorassault.com
Check it out!
Motley Crue's Final Tour...Again:
Talk about trying to milk a dead cow? Well then this is the epitome of that saying! On Sunday, October 11, at Rupp Arena in Lexington, Motley Crue will supposedly being playing their last show in Kentucky ever. Suuuuuure. Alice Cooper will be opening the show. So if you have the itch to see the Crue one last time before they ride off into the sunset, then this is your chance! Get your tickets now to see Vince Neal sound like a dying cat with COPD!
Kamelot And Dragonforce Coming In November:
Two rare metal powerhouses are coming to Expo 5 on Sunday, November 15. This is a must-see show! I've never seen Dragonforce or Kamelot before. Talk about some shredding guitars and soaring vocals! Wow. Besides, you never see these bands come around here much, especially Dragonforce! Yup, this is an old-school metal show of the ages and I hope to see you true metalheads there in force, for Dragonforce! Here are a few videos for ya!
Van Halen To Tour Again, Dates In Late August And Early Sept, If They Don't Implode:
If you didn't get a chance to see Van Halen last go around, then you are in luck! Well, maybe, that is. It seems Eddie Van Halen has lost his marbles and pissed off half the VH fans with rude remarks about former bassist Michael Anthony. Saying Michael had to be taught the bass lines, and basically Eddie being a douche. It is some rude-ass shit. I. for one. loved Michael Anthony and his driving bass lines and beautiful backup vocals; it is what made VH who they are. No fargin way does Wolfgang Van Halen replace Michael in my eyes. Well, a lot of people seem to think that same way! And Eddie has also been saying bad stuff about David Lee Roth again in the media, so who knows how long this tour will last. I doubt it will last the summer.
Anyways, the Eddie Van Halen show is embarking on a massive US tour and the band has two stops in this general area: August 31 at Riverbend in Cincinatti and Septenber 2 at Klipsch Music Center in Indianapolis. I haven't seen original Van Halen since they played at Freedom Hall in 1984!
I tried to get tickets to cover VH when they were at YUM! Center, but those Yum!Center people are kinda douches and I was left out, even though I've been writing a music column in this town for 15 years. Not cool. Hopefully the good people in Cinci will take care of me on this one.
The Bad Humor Report, The "Shred's" Phenomenon:
For those of you who haven't heard of the "Shred's" videos, here is your chance. The Shred's videos have become a sensation in the music world. It is a music video with the audio removed, and replaced with some really bad musicians, or at least musicians trying purposely to be bad musicians! They overdub the parts and try to be funny by sounding terrible. The results are pretty damn funny. Here is the infamous Creed shreds video! I love this one. Enjoy!!!
Oldschool Legends Prong And Sanctuary Coming Later This Year:
Wow! Looks like my luck has finally changed when it comes to seeing one of my favorite bands in my hometown, finally! Seattle thrashers Sanctuary will be here in Louisville for the first time ever on Monday, October 12, at Expo 5. And NYC metal beasts Prong will be here again on Tuesday, November 10, at Expo 5 as well. The last time Prong was here, they got screwed bigtime by the Louder Than Life event that just happened to be going on the same night. Needless to say it wasn't a big turnout since everyone and their mother was at LTL, sadly. Hopefully this one will be much better for them. I love me some Prong!! They rock.
Musician Of The Month
This month's feature is a newer guitarist to our scene, Bradley Tracy of the band Untold Rellik. This guy is one mean mofo on the six-string, so check out his band and this cool feature.
Untold Rellik's "Zodiac Killer": Here is a live performance of Untold Rellik's "Zodiac Killer," performed at Brewskee's recently. It's one of the band's newer songs. I like these guys quite a bit: pro gear, pro sound, pro attitude. Guitarist Bradley Tracy is the LMN featured Musician Of The Month. Check out his feature.
Shattered Reality , Psycho Soul, Creed Reunion Show In October:
It's an old-school, Nineties, local rock reunion at Diamond Pub on October 17, as rockers Shattered Reality (featuring Year Of The Gun singer Steve Sawyers and Hot Action Cop guitarist Tim Flaherty), Psycho Soul, Creed and Call Me Monster perform once again. Make plans!
Krosjoint To Return In Mid August:
After parting ways with drummer Jeff Beaven in late May, the band has been working in new drummer Jon Schindler these last two months and will be ready to play out, come mid-August! Jon is learning fast and we look forward to bringing the redneck southern metal back to the Louisville music scene in full force! And hopefully we'll have two new tunes for ya as well. See ya soon! We can't wait.
Upcoming Shows
Bogart's (in Cinci)
Tuesday, September 22 – Stone Temple Pilots
Diamond Pub
Tuesday, July 14 – Three Days Grace, Finger Eleven and Otherwise. $30ADV/$35DOS
Friday, July 17 – Zeroking, Outline In Chalk, Fallen From Nowhere and Synapse and A Rumor Of War. $10 8 p.m.
Saturday, September 19 – The Horns Up For Cancer Benefit. Featuring Primer 55, Xfactor1, Krosjoint, Despite The Fallen, Modifire, 99Proof Devils, 8 Lbs Pressure, One Pretty Minute, Patchwork, Bareknuckle Bullseye, Chadillac Dundee, Ey Ov The Storm, Klinch, Stolen Remains, The Crowned and more! 10 a.m.
Eagles Rock Fest/Swapmeet Benefit (Located At Derby City Eagles #2173, 201 Outer Loop)
The weekend of July 17/18/19 Bands performing are: Iddler, Lame, Dick Dastardly, Lowdown, The Slobbering Hounds Band, Bill Collins, Gregory Scott and The Redstone Band. Ride your bikes!
Expo 5
Thursday, July 9 – The Devil Wears Prada w/ Whitechapel, Lifelines, Gallifrey Falls and Illustrator. $20 6:30 p.m.
Friday, July 10 – Sebastian Bach w/ Texas Hippie Coalition, Two Pump Chump, Popkiss Chainsaw, Left Hand Twist
Tuesday, August 4 – Neurosis w/ Brothers Of The Sonic Cloth and The Order.
Wednesday, August 5 – Decyfer Down w/ tba.
Thursday, September 3 – Insomnium w/ Omnium Gatherum, Dysphorium, Shodow Of The Mountain and Svartskjold. 7 p.m.
Monday, October 12 – Sanctuary w/ Fatal Step, Krosjoint, Kingslayer, Rockaway Drive and South Of Never. 7 p.m.
Tuesday, November 10 – Prong w/ Granshaw, The Devil and The Darkness, Kentucky Ugly and Klinch.
Sunday, November 15 – Kamelot and Dragonforce. 7 p.m.
Headliners Music Hall
Wednesday, September 30 – Four Year Strong w/ Defeater, Superheaven and Elder Brother. $18 7:30 p.m.
Highlands Tap Room
Monday, July 6 – Bullitt. 10 p.m. Free.
Mac's Hideaway
July 18 – Mad Alice. 9 p.m.
The Mag Bar
Saturday, July 25 – Lethean w/ Atomic Thrillride and Amongst The Waves. 9 p.m.
The Mercury Ballroom
Monday, July 6 Melvins.
Tuesday, July 7 – Theory Of A Deadman and tba. 7 p.m.
Thursday, August 6 – Down w/ Mountain Of Wizard and Childbite. 7 p.m.
Saturday, September 5 – Appetite For Destruction – The Guns N' Roses Tribute. 8 p.m.
New Albany Production House
July 19 – Harms Way w/ The Beautiful Ones, Eternal Sleep, Another Mistake and Nine Eyes. $10 6:30 p.m.
Saturday, July 25 – Ghostbomb w/ Pazuzu, Rockaway Drive and Dark Horse. 7 p.m.
Wednesday, August 5 – Thy Art Is Murder w/ Ey Ov The Storm, Order Of Leviathan and The Human Tragedy. 7 p.m.
Rocky Top Summer Bike Fest (located In Guston, Kentucky @ 406 Rocky Top Lane)
Saturday, August 15 – Caducus, Luther and Kingslayer.