June 2015 Articles
Cover Story
Paul Moffett
Features
Eddy Metal
Columns
Mike Suttles
Eddy Metal
Blogs
Got Shows?
Send Them To Us
Bookmark Louisville Music News.net with these handy
social bookmarking tools:
Available RSS Feeds
- Top Picks
- Today's Music
- Editor's Blog
- Articles
Add Louisville Music News' RSS Feed to Your Yahoo!

Issue: June 2015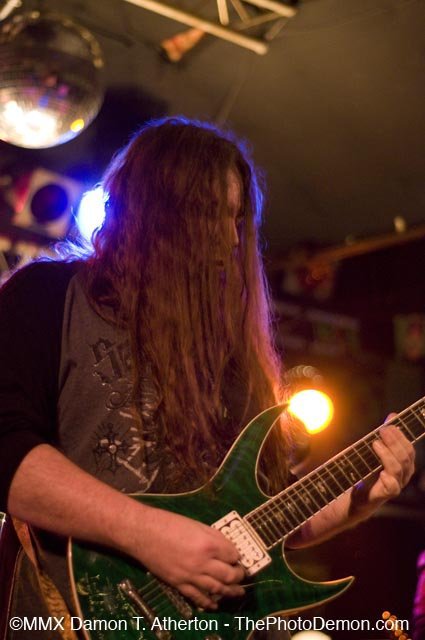 News From the Pit
I just wuuuuv summer! Cruisin' my Jeep Wrangler and playing some nice shows! That's what it's all about! This time of year, we bands get to shine! There is high activity and the scene seems to thrive as much as any time of the year. Lots of shows, both national and regional! There is a slew of shows coming up at multiple venues, so be sure to check out the showdates below! I've been super-busy playing out, practicing, writing new music, reviewing shows, doing my column, going to the gym and working in a new drummer for one of my bands! It's maddening! But I wouldn't have it any other way. Music means everything to me.
It don't matter that I don't make much money playing my own music, as unsigned musicians rarely get paid well ofr playing their own music, and I don't care that at some shows there isn't a big crowd. I've never really asked for much, but of course a good crowd is always nice. Hell, making the music in itself is rewarding. My band Year Of The Gun is going to record sometime soon, and I'm so excited it's ridiculous. And my other band just killed, opening for Hellyeah at Louisville's newest badass venue to a packed crowd! No joke, I'm like a little fat kid going into Willy Wonka's chocolate factory! Life is good.
Recently, I have learned one important life lesson. Life is short; you should do what makes you happy, and you should remove all negative things in your life that make you unhappy or hinder your happiness, whether it be drugs, alcohol or someone who makes your life miserable.
You can't let stuff like that drag you down. Time is far too valuable! Trust me, I'm 45 years old now, and I am simply amazed at how fast time flies.
Make the most of your time here, and never let anyone tell you what you can or cannot do!
Take my fat ass as an example! I'm 45, overweight, hairy and I've had people run their pieholes for quite a while saying I'm this or I'm that, that I suck, or that I'm a dick. Whateva.
I don't give a crap what jealous haters say, because they don't even know me. The fact is - I've done some pretty cool things in this town over the years and have played many many great shows, by playing music that I f**king wrote, and I'm just a rhythm guitarist at that!
But hey, everyone has a part to play to make a band work, right? Even a lowly chubby rhythm guitarist like me!
So take my words with a grain of salt. You guys have been great readers and I appreciate every one of you who read my stuff and follow what I do in our music scene. Yeah, I get a few pathetic haters from time to time, and that is expected. Who gives a shit. But overall, the love I get from you peeps for what I do and have done, is awesome! Sometimes you peeps make me feel all special and stuff. I get all embarrassed and red in the face. It's been a long rough road, but it has been so memorable and fun, I wouldn't change a thing. Well, except maybe being rich! That woulda been cool.
Things aren't so bad though, I don't ask for much really, I have several badass guitars and devastating amps as tall as me and food in the fridge, so I'm pretty much a happy camper! I'll be even happier when I go to Colorado in a few short months! I've never been and I'm gonna go check out all the cool parks and maybe head into Utah a bit to visit Moab and Arches National Park! I hear the sunset arches tour is wicked. In the desert the stars in the sky are unbelievable!
I'm getting excited about this trip!!
The Metal Grapevine
The Phoenix Hill Tavern Closes Permanently:
It is with a heavy heart that I announce that The Phoenix Hill Tavern is now permanently closed. We got the news today and I am truly saddened by this. I can't say that I didn't see this coming though. It had become increasingly hard to get a good crowd there anymore, and with an over-abundance of wanna-be promoters putting on shows there now, I had a feeling this would happen soon. In fact, yesterday I was thinking this would probably happen soon. I never thought it would be the next day though. In January 2000, I started The Original Rock Showcase Series at Phoenix Hill Tavern, after the demise of The Toy Tiger, and it became the most popular, longest-running original music showcase in Louisville history. No others even came close to matching it. These shows were packed every month! Amazing times! I believe it was the first monthly original music showcase at PHT, ever. I convinced PHT that it would be a great thing for Louisville music, and it was. And people took it to heart and fell in love with the idea.
The showcase prospered for years and years!
Unfortunately, in the past few years attendance had diminished, and the bands stopped drawing like they used to. I partially blame the sheer number of other local unsigned shows going on there. When my showcase was the only one there, it was a special thing, a privilege to be able to play there. Just anyone wasn't allowed to play. Bands were honored to play it. It was a sign that as a musician you have paid your dues. But now, when local bands (some that are quite terrible) were booked every week, and sometimes the same band was booked within two weeks of each show at the same venue, it was truly a bad sign. I knew the end was coming. The local unsigned regional shows were no longer special. They were a dime a dozen now, with subpar bands with subpar gear. Hell, at the end, any shmoe with a $100 guitar and $50 pawn shop amp was allowed to play there. Not good. The truth is I was thinking about calling it a day before this was even announced, because of that very reason. It wasn't the same and I wasn't happy seeing all that I had done being walked all over by newcomers. I'm sad to see the old place go. And I'm sad for all the workers there who have been there for years! Patty, Kim, Frankie, Ben, Josh, Billy, Brian, Ed, we'll miss you all. I've had an absolute blast in my past experiences with PHT. Some really really great times! But it was time to end an era, it seems. I wish those guys n' gals the best in what they do next, and for all us bands? We will have to try harder to get shows! I think I will take a break from booking unsigned bands for a few. Fifteen years straight is a long ass time! But no worries, I will still have my fall Rock For Kosair Benefit regardless!! We'll find a sweet venue who wants to help the Kosair Kids. R.I.P., PHT.
Bleeding Music, Life On The Road with FLAW:
I took a few minutes to check up on the guys while out on tour. I've been seeing some sweet-ass pictures and hearing good things about the tour, so I thought I'd catch up with guitarist Jay Daunt about how everything is going!
Jay, what's it been like being out on tour and kicking ass again after going through so many setbacks in Flaw's past? It has to feel pretty damn good. Has everyone been getting along this time? And is everyone behaving? lol.
The tour has been killing; it's incredible to be out and doing our thing as a Flaw line-up that our prior and new fans deserve. The band gets along great and we bring it and kill it every fucking show. I am proud to be a part if Flaw and what we are becoming. Good to be back ...
Eddy: How have the crowds and response been to the new music?
The crowds are great, with a young and old mix and old and new members. Half the time crowds are as load as my in-ear monitors … singing and mosh combinations that rise and fall like the music we are producing. You can't beat taking a crowd from beating each other to being in tears - hell yeah. New material is received great, although we taper the amount until the new disk is released. Stoked to tour a truly new album with the best Flaw we have been … sobriety and drive is such a plus :-)
Eddy: What towns have you been to already, and what towns will you be seeing coming up this summer? And what show has been the fattest with the coolest peeps?
I am not sure I can pick favorites, as we hear stories in every city of lives the music has saved. We spend every post show interacting with fans to give back to those making the re-inspired dream of music possible. We will be touring troopers and all towns will get a dose this year … we are coming to any place that we can drag an amp.
Eddy: Got any good tour stories for us? Perhaps something funny?
The biggest tour stories are those of fans talking of how Flaw music has helped them through incredible struggles and perhaps saved their lives. How could hearing that ever get old … undoubtedly flaw fans equal best fans.
Eddy: I am soooo glad you guys have worked out your issues and are out doing your thing 100% again! That is great news! You work hard and deserve it. You guys will be at Trixie ' s on Saturday, June 13, a tour wrap-up show before you head out again in July. Anything you want to say to your hometown fans here?
We are so stoked to play for Louisville friends and fans. Also we get to see loved ones. Missing family is the torture of touring. Lucky I have a great support system and wife that make this possible for me. See you June 13 Louisville. C oming 4 ya
Hellyeah Review At Mercury Ballroom W/ Pics:
Wow, what a great time. You can't go wrong with this show. My band Krosjoint had the pleasure of opening up for Hellyeah this night, and we had a ball. The signed bands we played with were cool as all hell and kicked serious butt. Krosjoint opened the show very early to a nice crowd. We were happy. I've noticed crowds arrive at Mercury Ballroom early as hell, ready to party, and it sure made us happy to see a lot of our friends in attendance so early! We played a smokin' set and all went very well. The crowd seemed to be pleased. This was my third time playing this venue and I frikkin' love playing this place. The super cool laid-back knowledgeable soundguys, the wicked sound system, the cool layout of the venue and wraparound balcony. It's hard to beat. Next up was Southern California's three-piece juggernaut, Archer. I got to talking with those guys before our set, and those dudes are super-duper-cool. Very friendly and down to earth fellas. Turns out that those guys and Krosjoint have something green in common. My band partied with Archer quite a bit that night! Those guys tore it up playing a blend of oldschool, thrash, technical metal. The guitarist/vocalist Dylan Rose was pretty badass as he shredded on uber technical guitar solos and sang hard parts all at once. Impressive! Bassist David De Silva was ripping up that Warwick bass he had! Great band of talented musicians.
Next up was California's We Are Harlot. Guitarist Jeff George, formerly of Asking Alexandria, was a real nice guy, we talked guitars for a few. He loves his ESP Strat! This band is different. They have a lighter, more groovin side to them, almost poppy. The singer Danny Worsnop has a versatile voice and can sing well, even doing some difficult higher notes when called upon. He mixes things up nicely with vibrato vocal style, and some oldschool Eighties' vocalizing. The music was intricate and all over the place. To me, this wasn't such a good pick to be on Hellyeah's lineup, because they don't mix well with Hellheah's sound. It was a bit too light and poppy to be on a metal show like this, in my opinion. They did have their moments though and are definitely a band to reckon with. They have a ton of great shows on major festivals coming up, so they must be doing something right.
By this time, the crowd was worked up to see the headliner, and Hellyeah did not disappoint. The band came on and ripped it up. Vinnie Paul's drums sounded thunderous! The soundguy had his kit cranked to the max. It was booming! The guys played "War In Me" to open with, and "Blood For Blood," "Moth," "DMF," "Hush," "You Wouldn't Know" and their redneck anthem "Hellyeah." Some people were upset that they didn't play more of their more redneck music from their first album, like "Alcohol N' Ass," and they also didn't play "Thank You." It's like the band abandoned the more Southern bluesy redneck songs for a more brutal approach this time around. The band was all over the place and seemed to be having a ball. They weren't stuck-up guys at all, and were out back chatting with us and other folks. Guitarists Tom Maxwell (ex Nothingface) and Christian Brady were killing it and had superb tone and crunch in their sound. Newcomer bassist Kyle Sanders did well. But everyone was there to see the madman himself, Vinnie Paul, let loose on those drum cannons! And let loose he did! I have always loved Vinnie's playing style, even with early Pantera! I saw Pantera in concert in 1990 at the Mercury Paw down on Main Street, long before Pantera were the rockstars they later became. Vinnie is a poon hound, that is for sure! He stole a chick from me in 1998. Well, not stole, but lured away some hottie I seemed to be doing well with! Some huge bodyguard came up to us and said, "Vinnie would like to talk to you in the VIP room" and then I was alone. It's all good, its not like she was my GF or anything, I had just met her actually.
Hellyeah was backstage goofing off and talking at the show , and I over heard a story about Vinnie banging some groupie once, and afterward, he was worried about catching something from the chick, so he doused his ding dong in Listerine! I've never heard of that one before.
Vocalist Chad Gray is a badass, plain and simple. He has a great singing voice, as proved in many songs in both big bands he has been in, but he didn't seem to do much melodic singing this night because the set was so heavy in nature. Even though he didn't do much actual singing this day, his screaming/shrieking voice was that of a wailing banshee, and it sounded heavy as hell with the brutal guitarwork and pounding drums. He was great and appreciative to the crowd and they loved him. He even gave props right in the middle of their set, to our lowly unsigned local band Krosjoint for opening the show. That made my night! He didn't have to do that, or say a word even, but he did, and it meant a lot to us Kentucky boys! Thanks, Chad!
The crowd was loving the metal at Mercury Ballroom and I see many more metal shows coming that way. It's a great place to see good music. Props to Hellyeah for kicking ass , and being cool down to earth dudes.
Nightwish Review At Expo 5 W/ Pics:
I had band practice this night, so I barely made it to Expo 5 to see Sweden's Sabaton, but I'm glad I got to see this power metal band, because they were real good! This band is pretty big in other countries. I saw video of them playing huge festivals in Europe. The crowds were going crazy! I gotta give them credit for coming here to tour the USA where power metal isn't the most popular music, unfortunately. The duo melodic technical lead guitars, the oldschool metal vocals, the dramatic keyboards, and the European influence was a great mix. Killer guitar solos and some genuine goofy antics by the band, like messing with one another by rubbing fingers in their armpits and then putting their fingers under another bandmates nose, was kinda fun (but gross) to watch. The music was rockin' for sure. Later I saw them in the crowd talking with fans, and that was cool to see. I like this band. It's really predictable oldschool metal with a hint of Viking lore and war theme thrown in for good measure, but it's fun and it jams pretty damn good! Makes you want to go check out the European Festivals!
Next up was Finland's Nightwish! This band is awesome and very, very popular overseas! It's metal operatic symphonic rock with a flair for the extravagant. They really push the genre to a new level. Formed in 1996 by unreal keyboardist Tuomas Holopainen, Guitarist Emppu Vuorinen and vocalist Tarja Turunen, this very talented band has went through a few vocalist changes over the years, but I'm really liking their newest singer Floor Jansen. She sings like an angel and is pretty damn cute too, for a seriously tall Viking babe! She is taller than me, I'm betting! Plus with heels on, she was towering! That's okay though, she was hot, regardless. I'd be climbing all over that like King Kong on the Empire State building! Her voice was exceptional this night, as the band played a nice long, entertaining set to the crowd in attendance at Expo 5. I was kinda shocked at the big crowd on a Tuesday night. It was a pleasant night out, so you couldn't have asked for a better night for a concert at Expo 5. The doors were open and people moved in and out of the venue while watching Nightwish jam out! Like I said, keyboardist Tuomas Holopainen is a frikkin' genius. I've seen him do solos before at other shows, and this guy is amazing. He didn't do one at this show from what I can remember. I was distracted by tacos being served outside (that were the funk, by the way! props to Expo5 for making tasty food available!). Guitarist Emmpu Vuorinen isn't the flashiest guitarist out there, but he does what he does very well and with all the keyboards, wicked bass lines, and beautiful vocals backing him up, the end result sounds almost mystical and fantasy-like, even though he isn't really doing all too much for being the only guitarist in the band. They had some guy in the background who was playing some weird-looking instrument, but I could not tell what the hell it was. Some kind of Finnish folk stringed instrument, I'm guessing Whatever it was, it worked well in the overall mix. I love when bands add weird instruments to their sound. Kinda like the Swiss folk metal band Eluveitie. I really like hearing keyboards used in this way, too, being really prominent in the mix and all. A lot of the time, the keyboards are buried in the mix. Not tonight though, not with these Euro-rockers playing!
Marco Hietala was his usual confident outspoken self. Dude is a beast. Both vocally and at bass. Nightwish played "Shudder Before The Beautiful," "Amaranth," "The Islander," "Elan" Storyline," "Ever Dream," and "Stargazers, (which they hadn't played in years,) ,"The Greatest Show On Earth(part 1 and 2)," "Ghost Love Score" and "Last Ride Of The Day." The band sounded great as usual, but especially now with Floor on vocals. She is a winner and I hope she stays on with them. I wonder if she has a man?
Total props to Nightwish and Sabaton to even come here to the USA to play shows that are smaller than what they are used to, but that's what it is all about as a musician, making your fans happy. And ya know what? I saw no difference at all in the performance in front of fifteen thousand in Europe, to the crowd of several hundred at Expo 5. The bands didn't give a shit! They played their asses off, and that was sooo cool. RESPECT. Total respect.
Props to Mr Harper for making this rare gem of a show possible! I had a blast! The tacos were great! And of course, the Expo 5 Staff treated me excellently as always. I love those guys!
The Louder Than Life Countdown Begins!!!
People are talking. Speculation is growing. People want to know who is going to be playing this years LTL. Well, you peeps won't have to wait much longer, for the countdown has begun on the LTL website! The band lineup will be announced on June 15 at high noon! http://www.louderthanlifefestival.com/
Rockstar Mayhem Festival 2015 Lineup:
You've been waiting, so here it is. This year's big boys playing are Slayer, King Diamond, Hellyeah and The Devil Wears Prada. Second Stage bands include Thy Art Is Murder, Jungle Rot, Sister Sin, Sworn In, Shattered Sun, Feed Her To The Sharks, Code Orange and Kissing Canvas. I'm excited about Slayer and King Diamond for sure! I've been a Diamond fan since 1984! I've even interviewed him before, face-to-face, when I was a young lad back in the Nineties.
The date nearest us is July 10 at Noblesville Indiana at the Klipsch Music Center. That's a great place to see shows! I'm going to try to hit this show for sure if it don't interfere with my vacation plans. I'm dying to see King Diamond in action once again now that he has beaten cancer!!. I would also like to see Sweden's Sister Sin, too. The chick that sings for them is pretty hot and has a old school vocal style! Here are a few videos of Rockstar Mayhem bands!
Down Coming To Louisville:
Southern stoner groove monsters Down will be in Louisville on Thursday, August 6 at The Mercury Ballroom. This should be a good one, so get your tickets asap! This will probably sell out. You can get your ticket at ticketmaster or at the Louisville palace Box Office! Other bands on the bill are Mountain Of Wizard and ChildBite.
The Horns Up For Cancer Benefit:
Awesome, we have another great cancer benefit coming our way. And what family/band has not been touched by the evil hand of cancer? Very few, I am betting. This benefit show is on Saturday, September 19 at Diamonds. Bands playing are: Primer 55, Xfactor1, Krosjoint, Despite The Fallen, Modifire, 99Proof Devils, 8 Lbs Pressure, One Pretty Minute, Patchwork, Bareknuckle Bullseye, Chadillac Dundee, Ey Ov The Storm, Klinch, Stolen Remains, The Crowned and more! 10 a.m.
so tell us Kristi, what is the Horns Up For Cancer Benefit all about? And who does it benefit? And how did you come up with this noble idea?
Kristi: My husband was diagnosed with cancer in May 2014. It was one of the worst days of my life. We spent months in chemo treatments and hospitals. We cried a lot. But we never lost hope. September 24, 2014 my husband and I cried once again when we learned that he was in remission. Louder Than Life was the first concert he was able to go to after being sick for so long. He fought the stares and fatigue to make sure he did not miss this event. That is where we met the guys from the Fxck Cancer Foundation. Sitting here a few months ago, I thought about that day and what I could do to help other people going through this too. I called the Fxck Cancer Foundation and told them about my idea which they jumped on board immediately. I reached out to some of my friends who are musicians. I reached out to Angela Waite, Alex Fairfax, Abe Rutledge and Tiffany Willis to see if they would be interested in being a part of a music festival. In two weeks I had a great team and great musicians on board and Horn's Up Against cancer was born. It has grown each day since then with the love and support of everyone involved.
It's looking like you have a nice lineup of regional bands playing! How many bands/stages are there and what time does all the festivities begin exactly? Is it all ages? And how much are tickets?
Kristi: The Horn's Up Against Cancer event will be held at Diamond's Pub on Barret Avenue on September 19, 2015. This will be an all-day festival with the gates opening at 10 a.m. Tickets are 25.00 in advance and 30.00 at the gate. This is a 21-and-over event. We would love to have everyone but unfortunately this year we insurance reasons tied our hands on it. The event will feature two stages, inside and outside. Harley Davidson will be hosting a bike show. 93.1 The Fox will be doing a live remote. Hard Rock Cafe will have their tents and booths set up. We are in talks with more sponsors and will announce them as they come on board. There will be food, drinks and awesome music all day long.
Sounds like a great idea, and a heck of a good time! I'm looking forward to playing your event with my band Krosjoint. We play the rock For Kosair benefit almost every year, and we love jamming for a good cause. And this is definitely a good cause! I lost both grandparents to cancer, and a friend of mine probably do es n ' t have much time left because of this horrible disease. So I say "total props" to you Kristi, thanks for your time, and I hope you have a sweet turnout!
Thank you Eddy. I can not wait to see you guys on stage again along with all the other bands! Horn's Up! And F**k Cancer!
The Ass Haulers:
I'm here to check out a newer band of Louisville rock veterans! The band is The Ass Haulers, and they are a mix of rock and heavy blues. The band is comprised of vocalist/guitarist Steven Clark, guitarist Screamin' John Hawkins, bassist Frank Green and drummer Billy Masterson. These guys have been in so many bands around town that I cannot even think to list them all! "Shit Luck" is the first tune I'll hear. This is a fun tune. It's a no-nonsense, heavy blues rock anthem that kicks ass. Killer guitar and one badass harmonica solo! The song really kicks in towards the middle of the song! That is when it had me! This reminds me of the Blues Brothers for some reason, don't ask me why. And no, it's not the rhythm and blues review line either!
It's just a driving, catchy, hooky beat and I like it. I'm gonna have to go check out these guys soon!
Grown Ass Man" is another driving endeavor. The stops and slide guitar are very prominent. The low, grungy vocals of Steven Clark are raunchy and have character. I like the way they used the wah pedals to enhance the guitar parts, and then switching over to a real Southern, Robert Johnson-type sound in the middle of the song was cool. It's a slow, grinding Southern riff that makes you think George Thorogood. Good old-fashioned, whiskey-drinkin blues rock! "The Daddy" starts off with a great and different beat and guitar riff that smokes! Excellent. You rarely hear anything like this come out of Louisville, and it is a welcome change. It almost has a Sixties Elvis vibe or something. The solo is awesome! Very nice guitar playing and excellent tone coming from the amps. It's safe to say that this is some cool shit! Different, rockin', and it has attitude. I'm really looking forward to seeing this show live. I wonder who the harmonica player is and does he come out to play at the shows as well? I guess I'll have to look into that in the future. In the meantime, people, if you like gritty, rockin', rockabilly, blues rock, then you gotta check out The Ass Haulers, for they have the goods to bring you a rockin' good time! Free of trends and gimmicky nonsense! Very talented musicians all the way around, and you can tell they have paid their dues ten times over when you hear the music and hooks. I need to get these guys on one of my Phoenix Hill Showcases! Pronto.
https://www.reverbnation.com/theasshaulers
Appetite For Destruction, The Guns N' Roses Tribute Coming To The Mercury Ballroom:
Are ya a huge fan of Axel Roses' cool screechy vocals, or Slash's bluesy hard rock style?
If so, then you are in luck, because on Saturday September 5 at The Mercury Ballroom you can see a helluva rock show as one bitchin' cover band takes to the stage to let go! Be sure to check it out!
Motley Crue's Final Tour...Again:
Talk about trying to milk a dead cow? Well then this is the epitome of that saying! On Sunday, October 11 at Rupp Arena in Lexington, Motley Crue will supposedly being playing their last show in Kentucky ever. Suuuuuure. Alice Cooper will be opening the show. So if you have the itch to see the Crue one last time before they ride off into the sunset, then this is your chance! Get your tickets now!
Van Halen To Tour Again, Dates In Late August And Early Sept:
If you didn't get a chance to see Van Halen last go around, then you are in luck! The band is embarking on a massive US tour and the band has two stops in this general area: August 31 at Riverbend in Cincinatti and Sept 2 at Klipsch Music Center in Indianapolis. I haven't seen original Van Halen since they played at Freedom Hall in 1984!!!
I tried to get tickets to cover VH when they were at YUM! Center, but those Yum! Center people are kinda douches and I was left out, even though I've been writing a music column in this town for 14 years. Not cool. Hopefully the good people in Cinci will take care of me on this one. I wanna hear some EVH on guitar once again!
Sepultura Coming:
Those Brasilian metal monsters are coming to Louisville on Saturday, May 23 at Expo 5. Yeah, it's not Max and that kinda sucks, but this should still kick some major butt. Some of their new stuff in pretty badass. I remember seeing the original lineup at Louisville Gardens opening for Ozzy way back in 1991 or 92. I was blown away. They were so tight as a band!
UPDATE: I just recently heard a rumor that Sepultura is reuniting with frontman/guitarist Max Cavalera!! Which would be excellent! I'd love to see this happen!
So you Sepultura fans keep your fingers crossed!
!
Oldschool Legends Prong And Sanctuary Coming Later This Year:
Wow! Looks like my luck has finally changed when it comes to seeing one of my favorite bands in my hometown, finally! Seattle thrashers Sanctuary will be here in Louisville for the first time ever on Monday, October 12 at Expo 5. And NYC metal beasts Prong will be here again on Tuesday November 10 at Expo 5 as well. The last time Prong was here, they got screwed bigtime by the Louder Than Life event that just happened to be going on the same night. Needless to say it wasn't a big turnout since everyone and their mother was at LTL, sadly. Hopefully this one will be much better for them. I love me some Prong!! They rock.
Musician Of The Month – Bassist Chuck Dearing:
Be sure to check out bassist Chuck Dearing's Musician Of The Month feature in LMN!
Krosjoint's New Drummer:
The band has officially parted ways with drummer Jeff Beaven. Jon Schindler, formerly of the Constant and Stoneflesh, will be taking over the drum position. Jon is learning the tunes fast, and Krosjoint will be back rocking in August! See Krosjoint next at Vinylfest on Saturday, August 15..
Upcoming Shows
Bogart's (in Cinci)
Tuesday, September 22 – Stone Temple Pilots
The Brick Alley In Frankfort
Saturday, June 20 – South Of Never w/ Untold Rellik and tba.
Diamonds
Saturday September 19 – The Horns Up For Cancer Benefit. Featuring Primer 55, Xfactor1, Krosjoint, Despite The Fallen, Modifire, 99Proof Devils, 8 Lbs Pressure, One Pretty Minute, Patchwork, Bareknuckle Bullseye, Chadillac Dundee, Ey Ov The Storm, Klinch, Stolen Remains, The Crowned and more! 10 a.m.
Eagles Rock Fest/Swapmeet Benefit (Derby City Eagles #2173, 201 Outer Loop)
The weekend of July 17-19. Bands performing are: Iddler, Lame, Dick Dastardly, Lowdown, The Slobbering Hounds Band, Bill Collins, Gregory Scott and The Redstone Band. Ride your bikes!
Expo 5
Thursday, June 11 – Jonathan Jackson w/ The Bad Times Band, Light Treasons, The Get Up Get Down. $10-$50. 7 p.m.
Tuesday, June 23 – Otep w/ The Reaktion, Downfall2012, Klinch, Untold Rellik, All but Dead. $18 7 p.m.
Friday, July 10 – Sebastian Bach w/ Texas Hippie Coalition, Two Pump Chump, Popkiss Chainsaw, Left Hand Twist
Tuesday, August 4 – Neurosis w/ Brothers Of The Sonic Cloth and The Order.
Wednesday, August 5 – Decyfer Down w/ tba.
Thursday, September 3 – Insomnium w/ Omnium Gatherum, Dysphorium, Shodow Of The Mountain and Svartskjold. 7 p.m.
Monday, October 12 – Sanctuary w/ Fatal Step, Krosjoint, Kingslayer, Rockaway Drive and South Of Never. 7 p.m.
Tuesday, November 10 – Prong w/ Granshaw, The Devil and The Darkness, Ky Ugly and Klinch.
Sunday, November 15 – Kamelot and Dragonforce. 7 p.m.
The Hill (Scottsburg Indiana)
Friday, June 5 – Luther w/ Left Hand Twist and more!
Humpfest 2015
Bowling Green Kentucky 9915 Morgantown Rd) $15 A Day Or $25 For Both Days!
Friday, June 5 – Jesco Black, Outhouse Etiquette, Wrangler Space and Opposite Box.
Saturday, June 6 – Luther, Pretend, Shi Tzu Namis, Willie 3rd Street, Mother Folkers, High Voltage, Otis, Brandon Atwell, Fatbox and more.
The Junebug Jam (Corydon In, 6565 Hwy 62 West, (1/2 Mile Before Hwy 462 Entrance To O'bannon State Park)
The weekend of June 12-14. Bands playing are: The Felons, Eighty Six, The Redstone Band and Sick Little Things. Bike Rally, Camping, Food, Games!!! All day fun!
Las Margaritas Mexican Grill (Elizabethtown, Ky)
Saturday, June 20 – Homegrown Mayhem 14- featuring Guerilla Red, Lethean, Chaos and Reason and Unbroken Silence. 8 p.m.
The Magbar
Thursday, June 4 – Caducus, Kingslayer and Scent Of Remains. 8 p.m.
The Mercury Ballroom
Tuesday, July 7 – Theory Of A Deadman and tba. 7 p.m.
Thursday, August 6 – Down w/ Mountain Of Wizard and Childbite. 7 p.m.
Saturday, September 5 – Appetite For Destruction – The Guns N' Roses Tribute. 8 p.m.
New Albany Production House
Wednesday, August 5 – Thy Art Is Murder w/ Ey Ov The Storm, Order Of Leviathan and The Human Tragedy. 7 p.m.
Rocky Top Summer Bike Fest (Guston, Ky @ 406 Rocky Top Lane)
Saturday,a August 15 – Caducus, Luther and Kingslayer.