June 2015 Articles
Cover Story
Paul Moffett
Features
Eddy Metal
Columns
Mike Suttles
Eddy Metal
Blogs
Got Shows?
Send Them To Us
Bookmark Louisville Music News.net with these handy
social bookmarking tools:
Available RSS Feeds
- Top Picks
- Today's Music
- Editor's Blog
- Articles
Add Louisville Music News' RSS Feed to Your Yahoo!

Issue: June 2015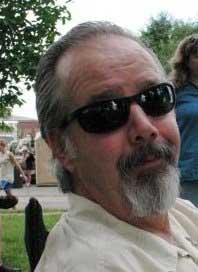 I've Got A Mind To Ramble
­Tanita Gaines, Born To Sing
The lineage of female jazz and blues singers that hail from Louisville is long and illustrious. Some of the pioneers of the music were born and raised here. Tanita Gaines, often over-looked and under-rated, definitely belongs on this list.
Gaines grew up in the West End in a large family with six brothers and sisters. She told me, "My family was a musical one. My mother was always singing around the house and my father was a classical pianist." She went on to say that her relatives on her mother's side were also always singing when she was around.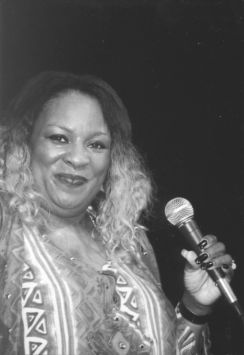 Tanita Gaines
She also related this story. "I don't remember this but my grandmother told me that when I was two years old, the two of us were riding a bus and I just started singing out loud. When I finished, the people on the bus started clapping. I guess the music has always been in me."
Tanita gave the most credit for her musical heritage to the church. Since she could remember, she has sung in the choir. When she was younger, she belonged to the Church of Christ and later in life switched to the Baptist church. It didn't matter the denomination, she was singing in the choir. To this day, she still sings at St. Stephen Baptist Church. She also remembers singing in school. "I sang [at] all of my graduations, 6th grade, 9th grade, 12th; and every talent show we had I was there singing, too."
Even though the church did play a huge part in developing her musical tastes, she is also drawn to other genres. "I love to sing jazz, old standards, and, of course, blues." She lists her early secular influences as Chaka Khan, Aretha Franklin, Gladys Knight and, a little later, Bonnie Raitt.
In the early 1970s, Gaines was singing in an all-girl band called The Mint Juleps. That group, along with The Nite-Liters and The Now Sound were brought together by former Motown members Vernon Bullock and Harvey Fuqua to form The New Birth, a nationally known rhythm and blues and funk band. She toured with them for a couple years but motherhood intercepted that. "The kids couldn't travel with me, so I decided to leave The New Birth."
In the early 1980s Tanita joined the rhythm and blues group Area Code 502. They were big around town and played a number of places but she felt that Willie's 537 Club was home. "We played there a lot and Willie was such a big supporter of the band."
It was around this time that she started paying particular attention to the blues. Gaines joined up with guitarist John Burgard as a member of The Accused. It was a heady time for the blues in town and she felt like she belonged. They played festivals and clubs regularly. In fact, they held down the Tuesday night slot at the old Zena's for 19 years. She also opened for Booby "Blue" Bland and Koko Taylor during these years.
To this day, when she sings the blues, she calls on Burgard to join her. "John and I have played together for what seems like forever. We fit. I just love to sing with him and I like getting together with my regular blues group of John, Mike Alger, and Mike Lynch." This quartet put on an excellent show at last year's Garvin Gate Blues Festival.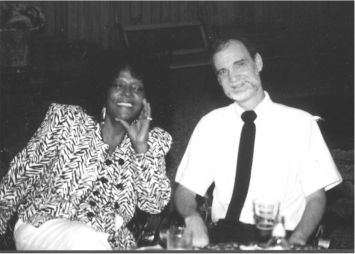 Tanita with Ron Wolfe
I asked Gaines if she had taken some extended time off only to have resurfaced over the last few years. "Not really. All along, I've been doing weddings, singing in church, and a lot of private parties. I've had some medical stuff happen, so I guess I wasn't out much in public." She shared this story. "For the longest time, I've played at a lot of the parties and events for former governor Brereton Jones. I played a party for him a long time ago and it seems like I'm his "go-to" singer. We've become good friends. He even named a race horse after me. It's Tanita Belle. She's won once and came in second another time." She's a filly born in 2011 out of Pulpit and A. P. Indy. That's quality breeding.
Gaines has a standing booking at Majid's Restaurant every Thursday and Friday. She's joined on the piano by her son, Corey, as she sings jazz, blues, and even some country. "Whatever the crowd wants to dance to." I asked if her children (Curtis, Corey, Dorian, and Chasiti) were musically gifted as well. I wasn't the least bit surprised to hear that a couple of them were. Her oldest, Curtis, is a singer in Japan. Corey plays the piano and he is also a minister. "Dorian and Chasiti aren't involved in music. They do their own thing. But I'm proud of all of them. They are great people."
Gaines has recorded one record, Another City Day for MR. Wonderful Productions, Inc. It was released in 2012 and it is classic Tanita Gaines. Slow, burning blues, a couple ballads, a little R&B, and that voice, the thing that sets Tanita Gaines apart from her contemporaries.
I asked if there were any projects coming up. "I wasn't totally satisfied with that last record. It was good but I want it better. I want to get the people I'm comfortable with and go into the studio and make a record that I can call my own. It will be mostly blues with an inspirational song or two."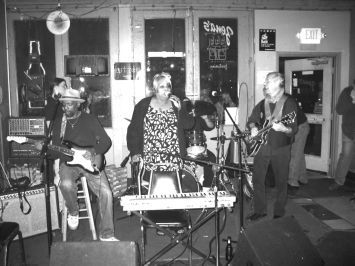 Zena's closing night: Joe DeBow, Tanita Gaines and Tim Krekel. Photo by Gary Sampson
This Saturday, Tanita will perform at the Germantown-Schnitzelburg Blues Festival. She'll be part of the Louisville Blues Divas with Sheryl Rouse, Susan O'Neil and Laurie Jessup (backed by Da Mudcats). They will take the stage around 10:00 p.m. She was excited about the show. "I'm open to new things. I know Sue and Sheryl. I've sung with Sue a lot over the years at jams. I've never met Laurie but it's going to be fun. I'm looking forward to it."
Louisville has a long history of the blues. Jug bands, the first recorded blues guitar, and connections to Ray Charles and Count Basie are just a few of the important links in that chain. When future historians look back on Louisville's blues, Tanita Gaines will be stand large, right there with those important links.