July 1992 Articles
Cover Story
Bob Bahr
Features
Jeff Hutchins
Wayne Young
Staff
Columns
Berk Bryant
Jim Galipeau
Paul Moffett
Earl Meyers
CD Reviews
William Brents
John Goodin
Cary Stemle
Allen Howie
Kory Wilcoxson
Kory Wilcoxson
Dave Regneri
Paul Moffett
Bob Bahr
Performance Reviews
Paul Turner
Phil Stirling
Paul Moffett
Rob Nichols
Kevin Gibson
Paul Turner
Ray Yates
Interviews
Paul Moffett
Paul Turner
Jean Metcalfe
Paul Turner
Paul Moffett
Calendar
Staff
News Item
Staff
Preview
Bob Bahr
Errata
Staff
Photos
Jean Metcalfe
LASC
Staff
Ray Yates
Staff
Jean Metcalfe
Ray Yates
Staff
Staff
Blogs
Got Shows?
Send Them To Us
Bookmark Louisville Music News.net with these handy
social bookmarking tools:
Available RSS Feeds
- Top Picks
- Today's Music
- Editor's Blog
- Articles
Add Louisville Music News' RSS Feed to Your Yahoo!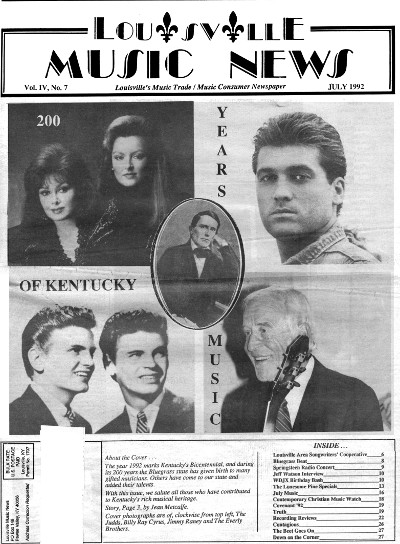 200 Years Of Kentucky Musicians
What does it take to knock a Garth Brooks off the No. 1 spot on the Billboard country charts?
A Kentuckian -- Wynonna Judd of Ashland. Her debut solo album Wynonna did just that, proving that she could make it without her mother Naomi, the other half of The Judds.
And what does it take to totally eclipse The Garth Man's spotlight, and capture the attention of the entire country?
A Kentuckian -- Billy Ray Cyrus from Flatwoods, he of the "Achy Breaky Heart" and the bump-and-grind school of stage presence.
Kentucky's musical heritage is indeed a rich one, and it is not limited to country music.
Ever heard of jazz singer Helen Humes and vibraharpist Lionel Hampton? They're from Louisville.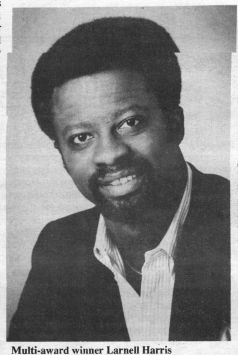 Multi-award winner Larnelle Harris
How about Larnelle Harris and Steven Curtis Chapman? These contemporary Christian artists are from Danville and Paducah, respectively.
And don't forget that "Come On 'a My House" lady, Rosemary Clooney. Maysville is her hometown.
Add to the list Louisville's outstanding jazz guitarist Jimmy Raney.
Does the name Muhammad Ali ring a bell? Although not primarily known as a musician, the Louisville Lip does have a couple of recordings to his credit.
Are you familiar with the name Homer Louis Randolph III? Can you say "Yakety Sax"? Paducah native "Boots" Randolph sure can play this saxophone classic.
Who did Bill Moyers select to appear in a television special about the beloved hymn "Amazing Grace"?
Viper's folk legend Jean Ritchie for one.
Louisville Music News salutes the Commonwealth of Kentucky and its uncommon wealth of musical talent, both native and adopted, sung and unsung, in this bicentennial year.
Muhammad Ali: Yes, the former Cassius Clay of Louisville. While his 1964 cover of "Stand By Me" wasn't as big a hit as his "Float Like a Butterfly, Sting Like a Bee" style of boxing, he did take the song to No. 28 on Louisville radio station WKLO's charts back in 1964. Incidentally, that was the same year that he bested that "big, ugly bear" Sonny Liston to become the heavyweight champion of the world.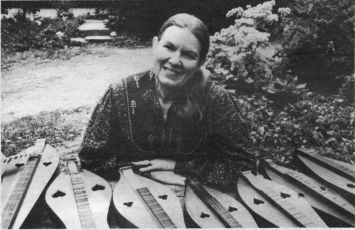 Folk legend Jean Ritchie with an array of her favorite dulcimers
One of Ali's several daughters has recently received media attention as a rap artist, and her material draws from the career of her famous father.
Marty Brown: Maceo's favorite son gained national attention last year when he was featured on the television program "48 Hours." And People magazine publicized Marty's '91 tour of some 40 discount department stores, which tour earned him the nickname "Wal-Mart Marty." With his guitar case in the back seat of a 1969 red Cadillac convertible, and wearing his dilapidated trademark brown hat, Marty hit the road last year to promote his first album, High and Dry, which contained 10 of his original songs (he's written more than 300, starting at age 14). High and Dry received high marks from the print media, and a second album is just around the corner for the lanky, likeable Hank Williams sound-alike. Members of his band, the Maceo Misfits, also hail from Marty's hometown.
Bride: Dale and Troy Thompson, the core of the Gospel metal group Bride, hail from Kentucky's Bullitt County. Louisvillians Rick Foley and Jerry McBroom are the other half of the group. Bride has a considerable following, and they recently received a Dove Award for the 1992 Metal Song of the Year.
Sam Bush: It has been rumored that Sam Bush has an identical twin brother who also plays outstanding mandolin and other musical instruments. If that is not the case, then how does one account for the fact that he seems to pop up everywhere? The Bowling Green native was a founding member of Bluegrass Alliance and New Grass Revival, and he has received so many awards that it would be difficult to list them here.
Sam is currently a member of Emmylou Harris' acoustic band, the Nash Ramblers. He performs regularly on television shows and undoubtedly every prestigious festival where his kind of music is played. The gifted musician has made numerous appearances on Louisville's popular Lonesone Pine Specials, and his appearances on two of this month's series sold out before they were advertised to the general public. Disappointing news to many Sam Bush fans. Indeed.
The Carlisles: Popular with Grand Ole Opry fans, this group from Wakefield specializes in comedy songs. Their best known numbers include "Too Old to Cut the Mustard," "No Help Wanted" and "Knothole."
Bill Carlisle has been a member of the Grand Ole Opry since 1953.
Steven Curtis Chapman: This talented Gospel performer-songwriter-recording artist hails from Paducah, and the town can justifiably be proud of its offspring. With four successful albums to his credit (he wrote or co-wrote all the songs), Steven toppled a nine-year reign by Sandi Patti and Amy Grant for the prestigious Artist of the Year award at the 1989 and 1990 Gospel Music Association Dove Awards. Countless other award nominations have come his way and he has turned an admirable percentage of them into wins. His 10 Dove nominations in 1990 resulted in five wins, including Artist of the Year, Songwriter of the Year and Male Vocalist of the Year, and he was the recipient of a Grammy in 1991.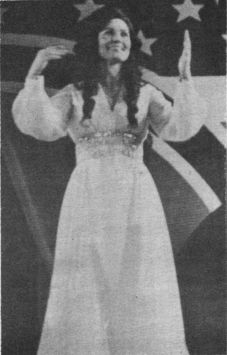 'Coal Miner's Daughter' Loretta Lynn gets comfortable on stage. Photo courtesy of Music City News
Steven recently altered his boyish good looks by having his long blond hair shorn, and he earned a laugh from the audience when he called the haircut to his grandmother's attention on a televised awards show recently.
Rosemary Clooney: In the late Forties, before launching her very successful solo career, Maysville's Rosie Clooney and her sister Betty sang with the Tony Pastor band. One of the most popular singers of the Fifties, Rosemary was featured in the classic Christmas movie "Holiday Inn" opposite Bing Crosby, who sang the now classic "I'm Dreaming of a White Christmas."
After a period of personal difficulties, Rosemary Clooney has re-emerged as a successful jazz and ballad singer.
Gabriel Ferrar, son of Rosemary and actor Jose Ferrer, is married to singer Debby Boone. Debby is the daughter of Pat Boone and the granddaughter of Red Foley of Kentucky.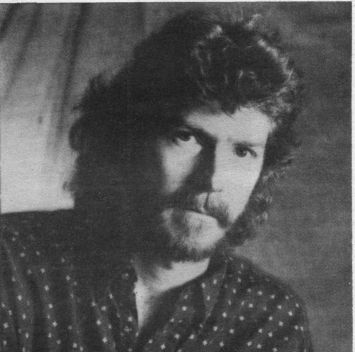 Bowling Green native Sam Bush is Kentucky's candidate for most omnipresent picker
John Conlee: A native of Versailles, this former mortician and Fort Knox newsreader moved to Nashville in 1971 where he worked as a disc jockey and music director at WLAC Radio.
After establishing himself as a performer with an enviable string of hit songs, he joined the Grand Ole Opry in 1981. The hits just kept on coming and at least seven of them reached the No. 1 spot.
His first chart hit (No. 5 in '78) was "Rose Colored Glasses," and it has become his trademark song. The supplier of Conlee's tangible rose-colored glasses must surely feel as if he's looking at the world through figurative rose-colored glasses, as Conlee regularly gives the glasses as gifts to lucky members of his audiences.
Conlee has written only two of his hit songs, "Rose Colored Glasses" (co-written with Glenn Barber) and "Backside of Thirty," which earned a No. 1 spot on Billboard's country charts.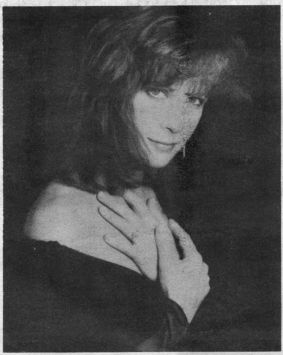 'Honky Tonky Angel' Patty Loveless. Photo by Randee St. Nicolas
Steve Cooley: A native of Louisville, Steve currently plays banjo and guitar for The Dillards, as well as performing with three local groups. His past credits include stints with Bill Monroe and the Bluegrass Boys and with the Bluegrass Alliance.
Steve was a Grammy finalist in the bluegrass category in 1990. He co-produced the latest album project for The Dillards, and wrote three of the album cuts. Steve has recently been doing sessions with Herb Pederson (of the Desert Rose Band) for a Disney children's record.
Billy Ray Cyrus: This country singer is hot! And the heat wave seemingly started overnight. His recent debut album Some Gave All went double platinum, and the 30-year-old hunk went on "The Arsenio Hall Show." And he went on "Crook & Chase" and on "Live With Regis and Kathie Lee" and on and on. An appearance on "The Tonight Show with Jay Leno" is on his calendar, and articles in Newsweek and Time magazines are on the stands.
His "Achy Breaky Heart" has broken several sales records, hitting the No. 1 spot on Billboard's country and pop charts. His smoldering good looks have caused countless young and not-so-young women to experience achy-breaky-heart syndrome, and he is being compared to Elvis Presley.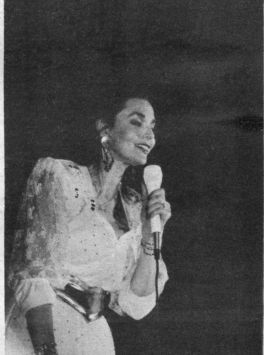 Crystal Gayle helped Kentucky celebrate its 200th birthday
The son of Kentucky State Rep. Ron Cyrus, D-Flatwoods, and grandson of a preacher from Haystack, Ky., Billy Ray, is described by a writer for Time magazine as having "the look of one of those roadhouse dudes Thelma and Louise ought to blast into the next county." Time does admit, however, that "when this rockabilly baritone swivels out of his shirt while performing his sing-along smash, 'Achy Breaky Heart,' the ladies wilt."
The June 22 article continues: "In three months Cyrus, 30, has rocketed from nowhere (or the nearest thing: Flatwoods, Ky.) to No. 1 on the pop charts." They conclude with a prediction: "But, hell, let Billy Ray enjoy his nine-days'-wonder status. It's nine days more than most people get."
Only time will tell if Time's assessment is correct. I would suggest that they not bet the magazine on it.
"Skeeter" Davis: Born in Dry Ridge, Ky., Mary Frances Penick sang in a duo called the Davis Sisters with her friend Betty Jack Davis of Corbin. After Skeeter was critically injured in a 1953 auto accident that took the life of Ms. Davis, it took considerable encouragement from her friends to persuade Skeeter to resume her career in '54 with Betty Jack's sister, Georgia.
Skeeter went solo in 1956 and was for many years one of country music's foremost female singers. Early in '58 Skeeter charted with an "answer song" to Hank Locklin's "Geisha Girl." Her "Lost to a Geisha Girl" was followed in 1960 by "(I Can't Help You) I'm Falling Too," an answer song to Locklin's "Please Help Me, I'm Falling." It hit No. 2 on the country charts as did "The End of the World," which crossed over to the pop charts and went to No. 2 as well.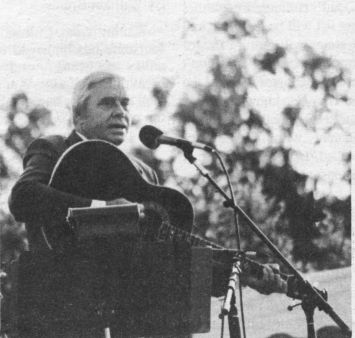 'The Storyteller' Tom T. Hall at Kentucky's June 1 Bicentennial celebration in Frankfort. Photo by Jean Metcalfe
"Skeeter" joined the Grand Ole Opry in 1959, and was married to TNN's "Nashville Now" host, Ralph Emery, from 1960 until '64. In the Seventies she sang sacred songs on the programs of such well-known evangelists as Oral Roberts.
The Everly Brothers: Don Everly was born in Brownie, Kentucky, and his brother Phil was born in Chicago, Illinois. They are the sons of the late Ike Everly and his wife Margaret, who were country/gospel singers of note from the Thirties into the Fifties. Central City claims them, and each year Don and Phil return to the town for the very popular Everly Brothers Homecoming. (Homecoming V will be held on September 5 this year.)
Many successful rock, folk and country artists credit the brothers with influencing their own careers. Bob Dylan has been quoted as saying, "We owe those guys everything. They started it all."
Following a string of hits with songs written by Felice and Boudleaux Bryant (including "Bye Bye Love," "Wake Up Little Susie" and "All I Have to Do is Dream"), the brothers hit with their own compositions "Cathy's Clown" and "Till I Kissed You." Other classics followed as did appearances on the top television shows of the time. In 1973 the brothers went their separate ways, but after ten years they resumed the brother act. Audiences still scream for their hits from the Fifties and Sixties, and they perform with an enthusiasm that belies their fiftysomething years.
"When Will I Be Loved," a Phil Everly original, provided a best-selling single for Linda Ronstadt in 1975.
The Everly Brothers were inducted into the Rock and Roll Hall of Fame in 1986.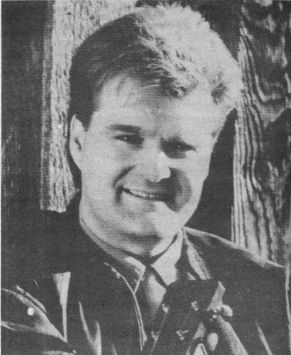 Cordell's Ricky Skaggs is just a country boy at heart. Photo courtesy of Music City News
Exile: Formed in Lexington in 1963 as The Exiles, this popular country band changed its name to Exile in '73, and took ten of their songs to the No. 1 spot in the Eighties. Lead singer J.P. Pennington left the group in '89 to pursue a solo career, and was replaced by Paul Martin. Exile was featured in Kentucky's Bicentennial celebration on June 1 in Frankfort.
The writer of Alabama hits "Take Me Down" and "The Closer You Get," Pennington has recently had some success with songs he co-wrote with Louisville musician J.D. Miller.
The Fabulous Thunderbirds: Although not a native Kentuckian, Thunderbirds guitarist Duke Robillard, an accomplished musician, is well connected to the state. He is married to Louisville singer-songwriter Susann Forrest and they make their home in the Derby City. In addition to his duties with the Thunderbirds, Duke is a songwriter and fronts his own band, The Duke Robillard Band. He has recorded several albums on the Rounder label, and recently performed on NPR's popular radio program "Mountain Stage," with Susann and Louisville musicians Jimmy Brown and Jeff McAllister.
Foreigner: Formed in New York City in 1976, this popular rock group last year tapped Louisvillian Jonathan Edwards, formerly of the Louisville group Buster Brown, to be their lead singer.
Red Foley: A member of the Grand Ole Opry from 1946-54, Clyde Julian Foley was born in Blue Lick in 1910. He enjoyed a very successful music career, appearing on the WLS National Barn Dance, the Renfro Valley Barn Dance, the Avalon Time radio shows with Red Skelton, the Ozark Jubilee series on ABC-TV, and co-starred with Fess Parker in the TV series "Mr. Smith Goes to Washington."
He was elected to the Country Music Hall of Fame in 1967 and died the following year at age 58.
During his all-too-short career, more than 60 of his recordings made it to the country charts, with ten climbing to the No. 1 spot. At least a dozen of those crossed over to the pop charts, including "Chattanoogie Shoe Shine Boy," which hit No. 1 on both charts. Fans of country and pop music of the Forties and Fifties will recall his popular "Candy Kisses," "Goodnight, Irene" and "Cincinnati Dancing Pig." His recording of "Peace in the Valley" is reported to be the first million-selling Gospel song, and his country singles made the Billboard list of "Most Weeks at #1 Position," tying with Elvis Presley at 40 weeks.
Stephen Foster: Although not a Kentuckian, this prolific writer (over 200 original songs and compositions, plus arrangements, adaptations and translations of more than a hundred other works) certainly influenced the Kentucky music scene. Popular sentiment has it that it was while visiting his cousins, the Rowans, at their plantation in Bardstown, in the 1850s that the Pittsburgh, Pennsylvania, native was inspired to write "My Old Kentucky Home." The plantation, Federal Hill, would later be sold to the Commonwealth of Kentucky and its named changed to My Old Kentucky Home.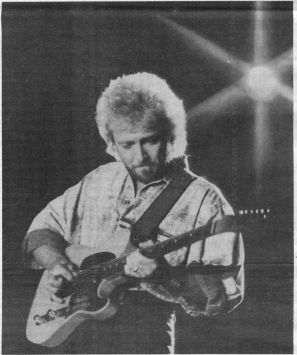 Keith Whitley's oll-too-short career had a big impack on country music
As years passed, a gradual change took place in Foster's personality, and his creative ability decreased. The closing years of his life was marked by sorrow, failure and obscurity. Three days after a fall in his room on New York's Bowery, Foster died at Bellevue Hospital on January 13, 1864, at the age of 37.
It is unfortunate that Foster, whose music brought happiness to people throughout the world, experienced so much unhappiness.
"The Stephen Foster Story," Bardstown's musical tribute to our country's first great composer, has attracted an audience of more than two million to My Old Kentucky Home. Now in its 34th season, the lovely outdoor musical runs nightly except Mondays throughout the summer.
The official state song of Kentucky, "My Old Kentucky Song" still brings a tear to the eye of Kentuckians and non-Kentuckians alike when it is sung by the throngs at Louisville's Churchill Downs just prior to the running of the Kentucky Derby. Perhaps the most heartfelt and touching version, however, is the one performed in years past by Kentucky's colorful former governor, the late A.B. "Happy" Chandler.
Crystal Gayle: Best known early in her career as Loretta Lynn's little sister, Brenda Gail Webb was born in Paintsville, and at age 16 she was working with the Loretta Lynn Road Show. By 1970 she had earned chart success on her own, and in '76 she took "I'll Get Over You" to the No. 1 position. In '77 her version of "Don't It Make My Brown Eyes Blue" was certified gold (million seller) and to date she has racked up some 20 No. 1 hits.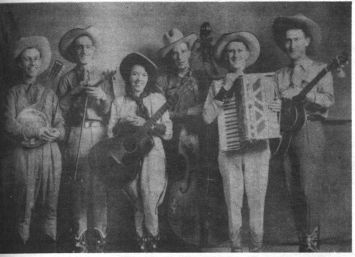 Pee Wee King (with accordion) and the Golden West Cowboys in 1937. Redd Stewart, who co-wrote 'Tennessee Waltz' with Pee Wee, is at right. Photo courtesy of Gene Bear archives
The lovely lady with the floor-length brunette hair entertained on the stage at Kentucky's Bicentennial celebration in Frankfort on June 1. She was joined onstage by her sister Peggy Sue (born Peggy Sue Webb in Butcher Hollow), who was the principal writer of sister Loretta's hit song "Don't Come Home A'Drinkin'."
David Grissom: This talented Louisvillian plays guitar with John Mellencamp and formerly played for Joe Ely.
Bill Haley: The acknowledged "Father of Rock 'n' Roll" was born William John Clifton Haley, in Detroit, Michigan, on July 6, 1925. He is listed here because his father, William Haley, was an old-time mandolin player from Firebrick, Ky., and was his son's earliest musical influence. Bill's mother, Maude, gave piano lessons in their home, charging 25 cents an hour.
Featured in the movie "Blackboard Jungle," Bill's most famous rock 'n' roll number, "Rock Around the Clock," was a No. 1 chart hit for eight weeks in 1955. Among other popular Bill Haley songs are "See Ya Later, Alligator," "Dim Dim the Lights" and "Shake, Rattle and Roll."
Mildred And Patty Hill: Relatives of these two Louisville-born sisters still receive royalties from a simple song known as "Happy Birthday to You" (or "Good Morning to All"). Now why didn't I think of that one? you're asking.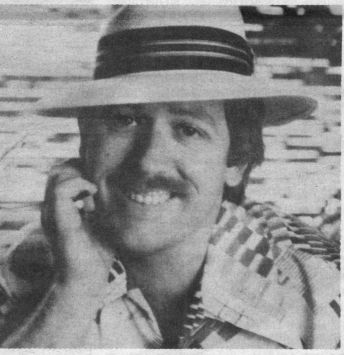 John Conleee, 'A Common Man' with an uncommon talent,is from Versailles, Ky. Photo courtesy of Music City News
Tom T. Hall: One of ten children born to a Kentucky minister, Olive Hill's Tom Hall (he added the middle initial when he began his music career) first gained attention in the music field as a songwriter. Although he would later become a recording artist and take more than a few singles to No. 1, it was his songwriting talent that earned him the nickname "The Storyteller." Singer Jeannie C. Riley recorded Tom T.'s "Harper Valley P.T.A." and it sold more than six million copies, landing at No. 1 on both the country and pop charts. Based on an actual event that occurred in his hometown, the song would later spawn a movie and a television series.
Countless successful albums and singles, and numerous awards, television shows and a Grammy later, Tom T. continues to captivate audiences with his story songs. On June 1, he was a featured performer at Kentucky's Bicentennial celebration in Frankfort. He performed a sampling of his most popular songs, including "I Love," "(Old Dogs, Children and) Watermelon Wine" and "The Year That Clayton Delaney Died" (the latter written about the man who inspired his musical career).
Lionel Hampton: In 1982 Gov. John Y. Brown, Jr. declared a Lionel Hampton Day across the state on the Louisville-born musician's birthday. Although Hampton lived in Louisville only for the first four or five years of his life, he says he still has a soft place in his heart for the city, and he has played here many times.
A vibraharpist (or vibraphonist) with Benny Goodman's band, it has been said that he was at his best when playing in small groups (ranging from trio to septet) which Goodman drew from the band.
In 1981 President Reagan helped Hampton celebrate his 50 years in music with a salute that included a White House reception and a musical bash at the Kennedy Center for the Performing Arts. Fans of the accomplished musician will recall his most famous songs, "Moonglow," "You Go to My Head," "Where Or When," "The Man I Love" and "My Foolish Heart."
After becoming ill in Paris in May of this year, Hampton spent ten days in a New York hospital for rest and observation. At first it was feared he had suffered a cerebral hemorrhage, but the diagnosis was exhaustion, and Hampton left the hospital on June 3. A newspaper account listed his age as 84.
Larnelle Harris: This talented contemporary Christian singer-songwriter had received, at last count, five Grammy Awards and eight Dove Awards (the Gospel equivalent of a Grammy) for his music. Last year Larnelle performed "Mighty Spirit" at a gala celebration at the White House. The song, a cut on Larnelle's best-selling album I Can Begin Again, served as the theme song for the Bush administration's "Points of Light" campaign.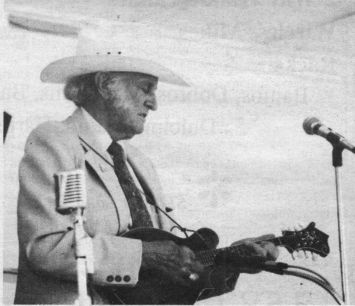 Bill Monroe picks in his hometown, Rosine, Kentucky. Photo by Jean Metcalfe
In September of last year he traveled to Russia to participate in a ceremony marking the presentation of the four millionth New Testament in the Soviet Union by the International Bible Society.
A Danville native, Larnelle lives in Louisville with his wife and two children.
The Hilltoppers: In 1952, four students at Western Kentucky College (now University) in Bowling Green formed this popular quartet. They recorded a number of hit songs, including the very popular "Only You (And You Alone)," "Sh-Boom," "P.S. I Love You," "Marianne" and others that perhaps are your personal favorites.
Some time after the group disbanded, lead singer Jimmy Sacca attempted to stir up interest in a revised version of the original group, with limited success.
Billy Vaughn, from Glasgow, who organized the Hilltoppers, went on to achieve considerable success as music director for Dot Records, arranging and conducting for Pat Boone and many other Dot artists.
Billy is credited as having had more pop hits than any other orchestra leader during the rock era. They include "Melody of Love," "The Shifting Whispering Sands (Parts 1 & 2)," "A Theme From 'The Three Penny Opera' " ("Mack the Knife") and "Tumbling Tumbleweeds."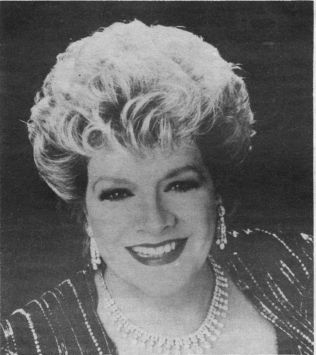 Rosemary Clooney, popular singer of the Fifties, hails from Maysville
Harlan Howard: A native of Harlan County, Harlan moved with his parents to Detroit when he was two years old.
Although he made some recordings in the Sixties, his performing career was relegated to the back burner because he was an avid fisherman and didn't enjoy touring. One of the most prolific and successful songwriters in the business, Harlan was for a time married to singer Jan Howard.
A list of his multitude of songs includes "Heartaches by the Number," "I Fall to Pieces," "Busted," "I've Got a Tiger by the Tail," and the list goes on and on to the present day.
Helen Humes: This talented jazz singer was born in Louisville in June of 1913. The daughter of J. H. Humes, one of the city's first black attorneys, she grew up on Iowa Street a few blocks from Churchill Downs. Ms. Humes heard her first blues at the Lincoln Theater on Walnut Street, now Muhammad Ali Blvd. After graduating from Central High School she traveled and performed extensively. While performing at Cincinnati's Cotton Club, Count Basie heard her and the following year she took Billie Holiday's place in Basie's band. For the next 20 years she performed all across the country and in Europe, and she appeared at the Monterey Jazz Festival. She retired in 1967, supposedly for good, to care for her sick mother. She spent much of the next few years working at the Indiana Ammunition Plant in Charlestown, Indiana. Emerging from retirement at the 1973 Newport Jazz Festival, she suddenly began to enjoy the most acclaim she had ever had.
Ms. Humes returned to Louisville several times for engagements at Stanley J's and Joe's Palm Room. She died in September 1981 at age 68.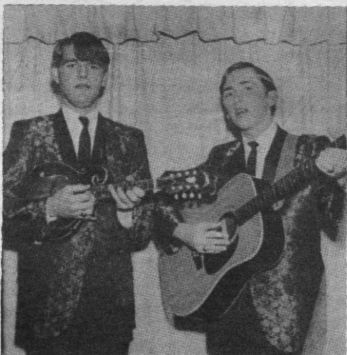 Ricky Skaggs and Keith Whitley as teen-aged bluegrass players
Debbie Hupp: New Albany, Indiana, native Debbie Hupp considers herself fortunate to have found an open door to Johnny Cash's new publishing company when she was a budding songwriter. Although her first batch of songs weren't chart-toppers, she didn't give up easily. After having to put her songwriting career on hold for a time, the former security guard tried her hand at collaborating, and it worked. She and Bob Morrison wrote "You Decorated My Life," and after two years Kenny Rogers reluctanly recorded it.
Perseverance paid off, and "You Decorated My Life" brought Debbie and Morrison a Grammy for Best Country Song in 1979.
Debbie is also a co-writer of Conway Twitty's "Don't Call Him a Cowboy," one of the "Hello Darlin' " man's many No. 1 hits (a record 40 at the end of 1988).
After a considerable dry spell, she revived John Anderson's and her own career with the chart-topping "Straight Tequila Night."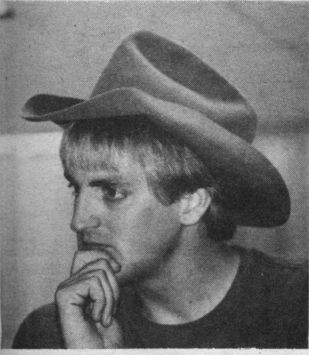 Maceo's Marty Brown
Debbie is a long-time resident of Louisville and divides her time between the Derby City and Music City.
Grandpa Jones: A native of Niagara, Ky., Louis Marshall Jones was elected to the Country Music Hall of Fame in 1978.
The Judds: This mother-daughter duo from Ashland racked up countless prestigious "of-the-year" awards in their brief career before mother Naomi's health forced her to retire. Following their tearful, highly publicized farewell tour, daughter Wynonna dropped her last name but not her popularity when she went it alone. The success of her first album quickly dispelled any doubts about the talented singer's ability to succeed as a solo performer.
In its June 25 issue, Rolling Stone magazine said of Wynonna: "[H]er spectacular debut solo album Wynonna entered the pop chart at Number Four, nipping at the heels of Def Leppard and Bruce Springsteen. She even knocked the almighty Garth Brooks off the top of the country chart."
If the adoring fans at her April 10 performance at the Louisville Gardens and her attendance-record-breaking audience at Nashville's Summer Lights festival on May 31 are indications, Wynonna will be entertaining country throngs for a very long time.
Wynonna's father lives and works in the Louisville area.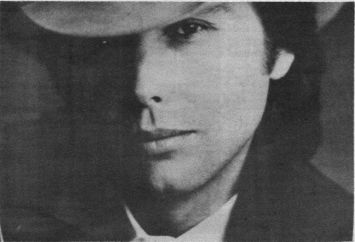 Dwight Yoakam went from truck driver to country star and no longer has to walk the 'Streets of Louisville'
The Kentucky Headhunters: Those Young brothers, Richard and Fred, from Edmonton, and their Louisville-born cousin Greg Martin, have lined up Anthony Kenney and Mark Orr to replace Ricky Lee and Doug Phelps (from the Delta region of Arkansas and Missouri) who left the group in a "friendly parting" to pursue other avenues. In their brief career, the original Kentucky HeadHunters received top honors from NARAS (the Grammy), the Country Music Association, the American Music Awards and the Academy of Country Music, all based on their debut album, Pickin' On Nashville, which produced four hit singles. The album enabled the band to set a precedent at attaining RIAA gold status faster than any group debut album in the history of country music. Additionally, just twelve months after its release, the album went platinum.
A recent communication from Greg informed that the new HeadHunters would be starting their summer tour on June 26 at Bogart's in Cincinnati, and that they will soon be in the studio to record a third album for Mercury/Nashville.
"I think you'll like the new sound," Greg said.
Pee Wee King: Although born in Wisconsin, Pee Wee King has for many years made his home in Louisville. He is perhaps best known for having co-written (with Redd Stewart, a Tennesseean now living in Louisville) "Tennessee Waltz," which earned a No. 3 spot on the country charts. (Patti Page's recording of the song hit No. 1 on the pop charts and No. 2 on the country charts.)
Pee Wee's recording of "Slow Poke" stayed at the No. 1 spot on the country charts for an impressive 15 weeks and was also a No. 1 pop tune.
Pee Wee's accomplishments are indeed too numerous to mention. They include movies, radio and television shows, and hundreds of songs written. Regulars on the Grand Ole Opry, Pee Wee and his Golden West Cowboys at various times counted Eddy Arnold and Ernest Tubb among their number.
In 1972 Pee Wee was honored with a star on Hollywood's Walk of Fame, and in 1974 he was elected to the Country Music Hall of Fame.
John Lair: The Renfro Valley Barn Dance was the brainchild of John Lair, who was born in Livingston, near the junction of two creeks called Big Renfro and Little Renfro. Although not musically talented, Lair was an organizer and a promoter who had moved to Chicago to work on the popular WLS National Barn Dance.
Feeling that a country show should originate from the country rather than from large cities, Lair teamed up with fellow Kentuckian Red Foley, Red's brother Cotton, and "The Duke of Paducah (Ky.), Whitey Ford, and the Renfro Valley Barn Dance was born.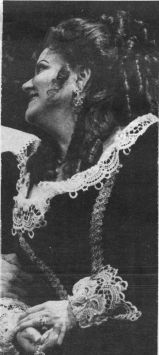 Marilyn Mims as Lucia inthe Kentucky Opera's 'Lucia di Lammermoor' Photo by Patrick Pfiser
According to an article in the February 1992 issue of The Journal of the American Academy for the Preservation of Old-Time Country Music, "Though the actual site in rural Kentucky wasn't ready, the premiere broadcast of the Renfro Valley Barn Dance took place October 9, 1937, from the huge Cincinnati Music Hall. On November 4, 1939, the first show aired from the Valley itself, and the 1,000-seat barn was full; WHAS in Louisville originated the live feed to the NBC network."
In 1989 the Renfro Valley Barn Dance celebrated its 50th anniversary.
Lonzo & Oscar: Rollin Sullivan, from Edmonton, and Ken Marvin were the original members of this comedy act. They are perhaps best known for their clever No. 5 country hit, "I'm My Own Grandpaw."
Patty Loveless: Born Patricia Ramey in Pikeville, Patty moved to the Louisville area at age 10 when her coal miner father needed medical treatment here. She grew up in Fairdale, and by age 12 she was singing at local country music shows with her older brother Roger Ramey. In her early teens she impressed Porter Wagoner with her original songs, and while still in high school she toured with the Wilburn Brothers, replacing Loretta Lynn as their "girl singer." Patty Ramey became Patty Lovelace when she married the Wilburns' drummer and moved to North Carolina, her husband's home state. Although no longer married to Lovelace, she continues to use a variation of his name.
Returning to Nashville in the mid-Eighties, she started over from scratch and, with the help of her brother, her demo tape landed on the desk of successful Nashville prouducer Tony Brown. An album followed. The video of the title cut from her second album, If My Heart Had Windows, introduced her to TV audiences nationwide. Three singles from her third album Honky Tonk Angel (which attained gold status) made it into the Top 10, and two, "Timber I'm Falling in Love" and "Chains," went all the way to the top.
A member of the Grand Old Opry, with five albums to her credit, Patty can be proud that males (who are not supposed to be the record buyers) come up to her at performances and say, "I don't buy records but I bought your latest album."
Loretta Lynn: Born in Butcher Hollow (Holler), Loretta Webb, who was named after actress Loretta Young, married O.V. "Mooney" ("Moonshine") / "Doolittle" Webb at age 13. With her husband and her brother Jay Lee Webb (who was born in Van Lear and would later earn his own chart successes), she traveled cross-country to promote her first recording, a 45 of "I'm a Honky Tonk Girl," on Zero Records. By the time she had reached her 21st birthday, Loretta had acquired a major label deal and four of her six children.
Loretta's success as a country music singer brought her the Country Music Association's first Female Vocalist of the Year award in 1967, followed in '72 by its Entertainer of the Year award. The Academy of Country Music also recognized her talent by naming her its Female Vocalist of the Year several times and Entertainer of the Year in 1975.
Loretta was the subject of the critically acclaimed movie "Coal Miner's Daughter," which starred Sissy Spacek as Loretta. Although Spacek's was an excellent portrayal, and her vocals were believeable, it is difficult to understand why the decision-makers did not have Loretta do the singing.
Elected to the Country Music Hall of Fame in 1988, Loretta's chart songs are many and they include 16 No. 1's, several of them as duets with Conway Twitty.
Marilyn Mims: Louisville's gifted diva is an internationally acclaimed soprano whose career began in her hometown where she won in the Metropolitan Opera's auditions.
The talented Ms. Mims returned to Louisville recently to sing the lead in "Lucia di Lammermoor," a role that Kentucky Opera General Director Thomson Smillie said she sings "probably as well as anyone else in the world at the moment."
Prince Phillip Mitchell: A native of Louisville, this talented R&B singer-songwriter was in the thick of the exciting things that were happening in Muscle Shoals, Alabama, in the mid-Sixties. During the six or seven years that he wrote exclusively for Muscle Shoals Sound Publishing, he specialized in what was called "assignment" writing, and sometimes wrote as many as 10-12 songs a day. His contributions to Alabama's music scene brought about his induction into that state's Music Hall of Fame.
Artists who have recorded Phillip's songs include Peter Yarrow, Razzy Bailey, Bobby Bland, Mel & Tim, the Average White Band, Billy Davis and Marilyn McCoo, Archie Bell and the Drells, Don Gibson, Hall & Oates and the Staple Singers.
Mel & Tim's recording of Phillip's "Starting All Over Again" hit No. 19 on Billboard's pop charts, and Don Gibson's version reached No. 16 on the country charts.
After years of traveling both in and out of the country, Phillip has settled down, perhaps, in Louisville.
Bill Monroe: Born in 1911 in the tiny town of Rosine, Ky., Bill Monroe learned to play music from his mother Melissa and her brother, Pendleton Vandiver. The undisputed "Father of Bluegrass" would later pay tribute to his mentor in the bluegrass classic "Uncle Pen." Melissa Monroe was the mother of the popular mid-1920s trio The Monroe Brothers, which included Bill, Charlie and Birch Monroe. Charlie and Bill would later perform as a duo, then go their separate ways in 1938. Charlie retired in 1952, but Bill continues to maintain a full schedule of performances, and can frequently be seen at bluegrass festivals and on television. At age 80, he still does his trademark dance at his appearances.
Here's how Bill Monroe has described bluegrass music: "It's got a hard drive to it. It's Scotch bagpipes and old-time fiddlin'. It's Methodist and Holiness and Baptist. It's blues and jazz and it has a high lonesome sound. It's plain music that tells a good story. It's played from my heart to your heart, and it will touch you."
Monroe's songwriting talents produced the enduring "Kentucky Waltz," which prompted Redd Stewart to suggest that Pee Wee King team up with him to write "Tennessee Waltz." Eddy Arnold took his version of "Kentucky Waltz" to No. 1 in 1951.
Additionally, The Kentucky HeadHunters recorded their own revved-up version of Monroe's "Walk Softly on this Heart of Mine" and it was a huge success. His classic "Blue Moon of Kentucky" was one of the first songs recorded by Elvis Presley early in his career.
Bill Monroe was elected to the Country Music Hall of Fame in 1970.
New Grass Revival: This modern bluegrass foursome was formed in 1972 and consisted of Sam Bush (Bowling Green), Courtney Johnson (Barren County), Alabamian Curtis Burch, and Ebo Walker (Louisville). By the late Seventies and early Eighties, New Grass Revival had established itself as a major bluegrass institution. They made occasional appearances on radio and television, touring for as many as 42 weeks a year.
After a number of personnel changes and a very successful career, the gifted members of New Grass Revival disbanded in the late Eighties to pursue individual projects. The final group consisted of Bush, John Cowan (an Ohio native, who lived in Louisville for a number of years and attended Eastern High School), Bela Bleck and Pat Flynn.
(See also Sam Bush.)
Nrbq (New Rhythm and Blues Quartet): When Louisville musicians Steve Ferguson and Terry Adams left The Mersey Beats and subsequently teamed up with Joey Spampinato and Al Anderson from New York, the New Rhythm and Blues Quartet was the result. With a following that included in the early days Jimi Hendrix and Charlie Daniels, and currently Elvis Costello, Bonnie Raitt and Keith Richards, the members of NRBQ are famous not only for their outstanding musicianship but for their considerable songwriting talents as well. Their innovative stage antics have included tarring, feathering and blowing up the ultra-popular Cabbage Patch dolls.
Steve Ferguson's association with NRBQ ended less than five years after its formation, and the super-talented musician-songwriter is currently fronting his own group, Brother Stephen and His Midwest Creole Ensemble, and shopping for a record deal.
Jimmy Osborne: A native of the town of Winchester, the former disc jockey at Louisville's radio station WKLO had three Top 10 country singles. One of these, "The Death of Little Kathy Fiscus," was based on a true story.
Osborne took his own life on December 26, 1957, in Louisville. ***
Peter, Paul & Mary: Mary Ellin Travers was born in Louisville in 1937, and moved to New York with her family when she was very young. In the early Sixties the attractive blonde teamed up with Peter Yarrow and Paul Stookey in Greenwich Village to form the folk trio Peter, Paul & Mary.
A string of their folk standards include "If I Had a Hammer," "Puff the Magic Dragon," "Blowin' in the Wind," "Don't Think Twice, It's All Right" and "Leaving On a Jet Plane."
Bill Porter: This talented recording engineer deserves considerable credit for the record success of Elvis Presley, Roy Orbison and the Everly Brothers. Additionally, he engineered such classics as Floyd Cramer's "Last Date," Skeeter Davis' "The End of the World" and Jim Reeves' "He'll Have to Go." Porter remembers "like it was yesterday" the session in which Elvis recorded "It's Now or Never," his biggest single (over 9 million sold).
Porter's association with RCA came about in 1959 when he was hired to replace the engineer who had been punched out by the usually mild-mannered Chet Atkins. His first chart record came less than two months later, and within a few months he had his first million seller.
Porter resides in Louisville and is the president of Allen-Martin Productions.
Kenny Price: Born on a farm near Florence, "The Round Mound of Sound" fell in love with country music when he was very young. His first instrument, a guitar, was purchased for him out of the Sears, Roebuck catalog.
He was a member of the "Hee Haw" gospel quartet and a cast regular before switching to the hosting duties on a travel program on The Nashville Network. Kenny died after completing only a few episodes.
John Prine: Although this gifted songwriter-performer was born in Maywood, Illinois, his parents and grandparents were from Muhlenburg County.
His folks and their native Kentucky county provided material for a number of his original songs. "Paradise," his most famous song, deals with the subject of strip-mining in Kentucky.
Boots Randolph: Born in Paducah, Homer Louis Randolph III was playing ukulele in the family's band as soon as he could be taught to play an instrment. Later in Cadiz, his family would enter talent contests to help make ends meet, and often brought home a car load of canned and boxed foods as prizes. Of those lean years, Boots would later say, "We didn't have much money, but boy did we eat."
Although he can play everything from jazz to classics on his sax, one of the recurring parts of his stage patter was to tell his audience, "You're listening to the world's greatest hillbilly saxophone player." After a brief pause for reaction, he would add, "Would you believe the world's only hillbilly saxophonist."
Boots and James Rich, co-writers of "Yakety Sax," sent a tape of their song to Chet Atkins, and Atkins brought Boots to Nashville to do session work, also signing him to a recording contract. "Yakety Sax" went on to pass the gold-record mark and Boots was invited to perform on the Grand Ole Opry and most every other major country-music program. Today he is a frequent performer on television, in addition to playing regularly at his club -- Boots Randolph's -- in Nashville's Printer's Alley.
Jimmy Raney: Named Playboy magazine's jazz guitarist of the year in the Fifties, Jimmy has played with most of the famous jazz musicians of his day, now considered jazz legends. Although not widely known in his hometown -- except in music circles -- he has earned fame and acclaim in numerous foreign countries.
His recordings can properly be labeled classics, and he has been in the studio recently recording material for an upcoming album. He continues to perform regularly in the Louisville area, and recently participated in a highly respected jazz guitar clinic and concert at Bellarmine College with jazz legend Jim Hall and Howard Roberts, studio ace, author and founder of GIT.
Jean Ritchie: Born in the tiny town of Viper, deep in the Cumberland Mountains, Jean Ritchie was the youngest of fourteen children in a family that had a deep appreciation for music. They sang as they worked in the fields and they "sang up the moon" on summer evenings.
Jean shared the stage at the first Newport Folk Festival in 1959 with such performers as Pete Seeger, Flatt and Scruggs and John Jacob Niles, and was one of the seven original directors of the festival.
None But One, one of Jean's numerous albums, won the Rolling Stone Critic's award as Best Folk Album of the Year in 1977. A prolific songwriter, Jean's songs have been recorded by Emmylou Harris, Michelle Shocked and the trio of Emmylou, Dolly Parton and Linda Ronstadt.
Jean is married to film and video producer George Pickow, and they frequently work side by side on projects. Their two sons are involved in the music business and have worked on recording sessions with their mother.
A regular performer at Kentucky Music Weekend in Louisville, and the Pine Mountain Great American Dulcimer Convention in Pineville, Jean recently headlined a concert to raise money to replace an organ destroyed by fire at a Louisville church.
Alan Rhody: He has written songs that have launched the careers of country stars Ricky Van Shelton and Lorrie Morgan. His "I'll Be True to You" aided the Oak Ridge Boys' transition from gospel to secular music, and it still receives airplay from time to time.
With several gold records to his credit, he continues to pursue a record deal as a performer with a major label. Hoping to follow in the footsteps of many artists who have made their mark outside the country, Alan recently signed a recording contract with a German label.
Ricky Skaggs: This Cordell native started playing mandolin at the age of five. As a teen-ager, Ricky was a member of fellow Kentuckian Keith Whitley's bluegrass group, The Lonesome Mountain Boys, providing fiddle, mandolin, lead vocals and high tenor harmony. He also played with the Clinch Mountain Boys, the Country Gentlemen, and with Bill Monroe.
Ricky was named the Country Music Association's Male Vocalist of the Year in 1982, the same year that he became a member of the Grand Ole Opry. In 1985 the CMA honored him with their top award, Entertainer of the Year.
Also a successful producer, Ricky filled that capacity on Dolly Parton's catchy No. 1 hit "Why'd You Come in Here Lookin' Like That."
Ricky is married to Sharon White of the musical group The Whites.
Redd Stewart: Redd moved from Ashland City, Tennessee, where he was born, to Louisville when he was just a young boy. Long associated with Pee Wee King and his Golden West Cowboys, Redd wrote numerous country hits for the group. He also co-wrote others with Pee Wee.
Their most famous collaboration is the classic "Tennessee Waltz." It was written down by Redd on the back of a large matchbox that he took from the glove compartment of their automobile while on the road.
Redd's brothers, Gene and Bill, are also musicians.
Stringbean (David Akeman): "The Kentucky Wonder" from Annville was one of the country's finest banjo players. As one might expect, his tall, gangly appearance was the inspiration for his nickname (six feet two and thin at age 18).
Beginning in 1942, Stringbean was a regular on the Grand Ole Opry, and his costume usually consisted of a loud shirt that extended to his knees, with pants that began where the shirt ended.
A frequent performer on TV's "Hee Haw," he and his wife were the victims of homicide in 1973.
The Thoroughbreds: This Louisville-based men's barbershop chorus holds a world record for number of international championships won, with a grand total of seven. But for a tie-breaker in 1990 that dropped them to second place, the premier purveyors of four-part harmony, barbershop style, could claim eight wins.
Three quartets from within the chorus have won international championships. They are the Bluegrass Student Union, the Interstate Rivals and the Second Edition.
A competition in New Orleans' Super Dome on July 4 promises to be a close race between The Thoroughbreds and the barbershoppers from Alexandria, Virginia. Watch out, Alexandria.
Merle Travis: Elected to the Country Music Hall of Fame in 1977, this legendary Rosewood native wrote the song that Tennessee Ernie Ford placed in the No. 1 slot on both the country and pop charts in 1955 -- "Sixteen Tons."
Following a stint in the Marines, Travis settled in California where he landed a part in the film "From Here to Eternity." This gifted Kentucky songwriter with the highly influential guitar style was elected to the Country Music Hall of Fame in 1977.
Travis' son Thom Bresh is also an excellent guitar player and he proved it at the Everly Brothers Homecoming IV in Central City last fall, where he paid tribute to his famous father.
Cato Watts: The city of Louisville began as a tiny fortress on Corn Island just above the falls of the Ohio River. In December of 1778, the island settlers moved their fort to the mainland where Louisville now stands. To celebrate their first Christmas in that new home, they entertained a boatload of French traders at a feast and dance. Cato Watts, a black slave of one of the settlers, was called upon to play his fiddle for the festivities. Watts is believed to be the first black resident of Louisville.
The violin he played at that long-ago Christmas is on display at the Filson Club in Louisville.
(Excerpted from "Kentucky's Black Heritage.")
Sylvester Weaver: A talented blues musician from Louisville, Weaver was the first black blues guitarist to record with a singer. The year was 1923.
Keith Whitley: The tragic death of this Sandy Hook native at the age of 33 cut short a career that began with a performance of Hank Williams' "You Win Again" on a radio show in Charleston, West Virginia, when he was just eight years old. While in his teens Keith fronted his own band, the Eastern Kentucky Mountain Boys (which included Ricky Skaggs), and other similar groups named variously The Whitley Brothers, The Sourwood Mountain Boys and The Lonesone Mountain Boys. And he was one of Ralph Stanley's Clinch Mountain Boys in the mid-Seventies.
With several No. 1 hits in 1988, Keith's career was just reaching its stride when he did of an accidental alcohol overdose in May of '89. At the time of his death he had earned three consecutive No. 1 records, including "Don't Close Your Eyes," Billboard magazine's pick for No. 1 country hit of 1988. His death came just one week after he had finished recording his I Wonder Do You Think of Me album. His three immediate previous albums went gold -- all posthumously.
Kentucky Bluebird, an especially touching collection of mostly previously unreleased recordings by Keith, was released in September of '91 and serves as a documentary and a tribute to the talented country singer. It includes a brief portion of his appearance on the Charleston radio show and a snippet from a 1972 radio show that was taped on Keith's two-track tape recorder in the Whitley family garage, for later radio broadcast. There is also a funny excerpt from a 1989 Ralph Emery interview in which Keith imitated his friend Lester Flatt.
Keith was married to singer Lorrie Morgan at the time of his death.
Robert Whitney: The Whitney Hall at the Kentucky Center for the Arts was named in his honor, and it is a measure of the esteem in which the former Louisville Orchestra conductor was held by the arts community.
Whitney started the Louisville Orchestra in 1937, and it was his idea to commission new works by American composers.
Whitney's widow resides in Louisville.
Wynonna: (See THE JUDDS)
Dwight Yoakam: It was in Bakersfield, California, that Pikeville native Dwight Yoakam rose to prominence as a country artist. The skinny singer-songwriter with the holes in his jeans and a youthful face nearly obscured by a white cowboy hat, has had considerable chart success with such songs as "Honky Tonk Man," "Guitars, Cadillacs (And Hillbilly Music)," "Streets of Bakersfield" (a duet with Buck Owens) and "I Sang Dixie." Dwight took the latter two songs to the coveted No. 1 position on the country charts.
After a brief hiatus, his career is once again in full swing, and he has recently been seen in the company of actress Sharon Stone, the sexy female star of "Basic Instinct" and "Total Recall." Rumor has it that the romance has since cooled off due to career conflicts.
Dwight's father lives in Louisville.
l
As can be expected, no list of this kind can be absolutely complete. Nor can it cover each subject equally and adequately. Our list will, in all likelihood, not be an exception. We welcome your suggestions.
Tags: