June 1997 Articles
Cover Story
Kevin Gibson
Features
Cindy Lamb
Columns
Berk Bryant
Decimus Rock
Joshua D. Smith
Cindy Lamb
Keith Clements
Tim Roberts
Henry C. Mayer
Jimmy Brown
CD Reviews
Brent Starkey
Brent Starkey
Vicky Moon
Bob Bahr
Robert Gruber
Bob Bahr
Brent Starkey
Brent Starkey
Vicky Moon
Paul Moffett
Brent Starkey
Paul Moffett
Robert Gruber
Performance Reviews
Jean Metcalfe
Henry C. Mayer
Paul Moffett
Interviews
Henry C. Mayer
Calendar
Paul Moffett
News Item
Tim Roberts
Paul Moffett
Jean Metcalfe
Jeannette Kays
Blogs
Got Shows?
Send Them To Us
Bookmark Louisville Music News.net with these handy
social bookmarking tools:
Available RSS Feeds
- Top Picks
- Today's Music
- Editor's Blog
- Articles
Add Louisville Music News' RSS Feed to Your Yahoo!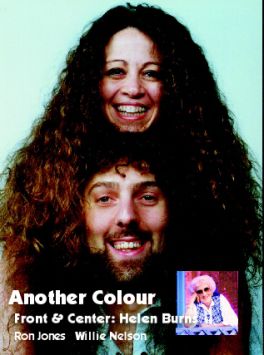 Another Colour
Another Colour: Home is where the music is
Much like the narrator in the Creedence Clearwater Revival song "Lodi," Paul Dell Aquila and Grace Delligatti, who comprise the duo Another Colour, came into Louisville for a one-night stand. As of Derby Day, they've been here for three years.
"I thought we wouldn't be here three months," Dell Aquila said.
Looks like their plans fell through. Not that they're complaining. Rather, these Long Island, N.Y. natives say they have found a second home and established a second lucrative market for their act as well.
The Cover Photograph
The cover photograph and related pictures in the story were taken by Ralph H.Sidway. The hair braiding was by Christopher Snoddy, who works for Bacon's Hair Salon in Stonefield Square.
Many thanks Tony Searcy, of Anthony's By the Bridge, who provided the space.
Left, Grace Delligatti and Paul Del Aquila check their hair while Christopher looks on.
And that's exactly why, after about nine years of playing Long Island, the two members of Another Colour decided to seek out new territory.
"We wanted to spread out," Delligatti said. "We knew we could always play there (in Long Island)."
And they do, returning to their home every couple months to perform and visit family and friends (they'll go back again next month). Meanwhile, Another Colour still averages 20 gigs a month in Louisville as well as long hours of promotion, songwriting, recording and booking.
But these musicians would have it no other way, because their move to the River City also afforded them the opportunity to be professional musicians. No more day jobs; it's all about music these days.
Delligatti and Dell Aquila researched various locales and chose to investigate Louisville seriously because of its proximity to other major cities like Indianapolis and Cincinnati, its more economical cost of living and its musical atmosphere. They found it to be just the market for their trademark eclectic blend of classic, current and original rock (the duo can shift from Dan Fogelberg to Pink Floyd without a blink, after which they'll captivate their audience with an original power ballad).
And it didn't hurt a bit that the second day Another Colour was in town it hooked into a long-term gig. The day after Derby, 1994, Delligatti and Dell Aquila were at the Brewery listening to another musical duo.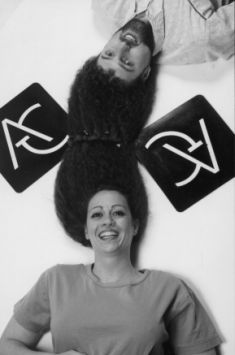 "We were driving up and down Bardstown Road checking out the clubs," Delligatti said. "We just thought we were having a Sunday afternoon out."
During a break, Another Colour asked to perform a song. They did, and the club's manager, Mike Ryan, heard. Ryan approached them and asked what they were doing the next weekend. They agreed to play, and after that gig he offered them a weekly job for the remainder of the summer.
"We weren't into music as much at that time," said Ryan, whose club now brings in national acts on a regular basis. But when he heard Another Colour play, "It didn't take me twice" to recognize their talent.
"So that's it – we were stuck," Dell Aquila joked. "We started calling it 'Kenstucky.'"
"But in a good way," interjected Delligatti.
Indeed, Dell Aquila said he likes the city/suburban aspect of Louisville, which is far different than his native Long Island. "The city is there but it's also a laid back atmosphere," he said of Kentucky's largest city. "It's a big small town. It's not too populated; it's got everything you'd ever want."
"I like to do everything in my life in moderation," Delligatti added, "and Louisville is moderate."
DESTINY WORKS IN MYSTERIOUS WAYS
Paul Dell Aquila and Grace Delligatti have long, dark curly hair, a striking parallel feature that complements the duo's natural and obvious chemistry, both on stage and off.
Given that, it is little surprise that, yes, they knew each other as youngsters, because their brothers played sports together and – note the spelling of their names – they sat next to each other in their ninth-grade homeroom and were pictured next to each other in the school yearbook.
At that point, however, their destinies seemed to lie along separate paths. Paul took up the guitar at age 10 and began playing in rock bands and writing songs long before he could drive. He went on to earn a Bachelor of Science degree in music theory/composition at Hofstra University, and studied under jazz composer and author Howard Morgan, a columnist for Guitar Player Magazine and author of "Finger Style Jazz Guitar," classical guitarist, composer and author Stanley Solo and renowned New York classical guitarist and professor William Zito, among others.
Grace, on the other hand, took her strong singing voice – "When you're the youngest of seven kids, you have to develop a strong vocal technique just to be heard at the dinner table," she said – into the realm of theater. While she was a frequent performer at local wedding ceremonies and parties, her vocal talent and showmanship landed her the lead in numerous productions at her high school as well. Through this experience, she was granted a scholarship to the American Musical and Dramatic Academy of Manhattan. By day she studied under some of Manhattan's finest performing arts professors, and by night she fronted various lounge bands.
It seemed the connection between Paul and Grace would forever be their schooltime proximity brought on by the similar spellings of their names. That is, until the day Dell Aquila decided to form a rock band featuring a female lead singer.
He called Grace's mother to find out where his high school acquaintance was, offered Grace the job as lead singer, and Another Colour was born. They played classic rock covers, tunes of the day – including Katrina and the Waves, the Pretenders, Heart, Til Tuesday (it was 1985, after all) – as well as some of Paul's originals.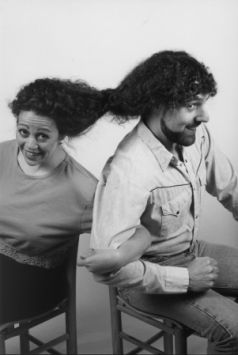 Delligatti soon dropped out of college. "I realized I just wanted to sing," she said.
Three years later, Dell Aquilas mother found his high school yearbook. The autograph by Delligatti included the request, "Promise me, if I ever get good enough, that I can sing in your band." Cue the Twilight Zone theme.
Things progressed slowly at first. Another Colour, which then performed with a full band, landed a job at an audio production college where band members helped train students how to make recordings. Through this, they were able to produce demos of their originals.
"Some of them were terrible," Delligatti said, because the students were just learning. "But back then we were probably terrible too."
Still, they persevered. Another Colour would press 50-100 copies of singles and albums and sell them at their shows, and the act took off when the band recorded its first CD with the help of Doug Stegmeyer and Richie Canata, fellow Long Islanders who formerly were members of Billy Joel's band.
Canata, whose saxophone solos wowed Grace as a young girl at the first concert she ever attended, agreed to play on the album. But it was Stegmeyer who took the young band under his wing. He owned a studio and helped produce Another Colour's CD, a 10-song collection titled All That I Want that sold a couple thousand copies and got radio play all over Long Island.
"He worked with the best," Delligatti said. "We really learned a lot from him." (Stegmeyer died a couple of years ago).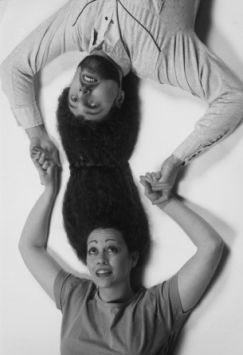 Soon after the album was released, Another Colour got into the marketing side of the music business. They started a newsletter for the group's fans and began to approach the music from a more businesslike angle.
They learned this approach from other musicians they met on Long Island who played in bands like the Good Rats, Twisted Sister and Zebra, all of whom had used a similar businesslike approach to secure record deals with major labels.
This led to the band taking its music more seriously and would eventually lead to Delligatti and Dell Aquila's relocation to Louisville.
SOMEWHERE OVER THE RAINBOW
The decision to leave the comfort of the island where they both grew up wasn't an easy one, but both knew something had to give. Another Color had played together as a band for nearly a decade and their popularity, substantial as it was in the band's own backyard, was nevertheless confined to Long Island.
The success of the CD, sparkling reviews and generous radio play on the island were satisfying, but Delligatti, Dell Aquila and the rest of the band members still hadn't progressed to the point where they could say good-bye to their day jobs – Paul taught guitar, while Grace bounced from music store job to graphic design gig to a stint as chiropractic assistant.
"We wanted to be professional musicians," Delligatti said.
Enter Randy Jackson, lead singer and guitarist of Zebra, a band that released three original albums in the 1980s (plus a live album) on the Atlantic label and had a couple of radio and MTV hits with "Who's Behind the Door" and "Tell Me What You Want" in 1983. He became friends with Dell Aquila and Delligatti largely through a Ronald McDonald House benefit concert they did together.
"His work ethic is great," Dell Aquila said of Jackson. "He does it all day long. He treats himself like a business."
And it was Jackson who told them to "go west" and expand their horizons.
"Because we respect him so much, we took that to heart," Delligatti said.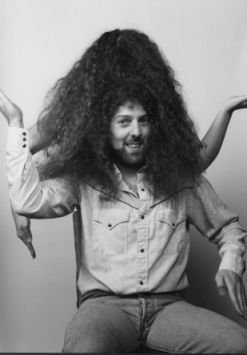 Jackson knew what he was talking about. Zebra got together in 1975 and quickly developed a following in the New Orleans area. But he and his bandmates feared stagnation.
"When we started out we were playing a lot of smaller clubs and very quickly they started filling up," Jackson said in a telephone interview from his Long Island home. "There wasn't anyplace else to go but down from there. A lot of what drove us to that decision (to leave for Long Island) was that a lot of bands from New Orleans had hung around for years and just beat their heads against the wall.
"Our goal was to get a record deal."
The members of Zebra still live on Long Island today, and the trio still plays there and in New Orleans and California (which they also called home for a while) several times a year. A new, limited-release album by Zebra is in the works and Jackson is successful as a solo artist as well.
"The story about us leaving New Orleans was their cue," Jackson said of Another Colour. "When Zebra got together . . . we were doing real well and needed to get out to some other markets and we came here. That's the same kind of thing they're doing right now. It's a good way to do it. A local band is always going to be local unless they get out."
Jackson remembers giving Another Colour the advice to expand its horizons following the Ronald McDonald House benefit. He said the band had learned some Zebra songs for the show and "they were really tight. Grace has a great voice, and I thought they were really good.
"They had a really good following, they were really driven, they had their heads on straight and they had a good sense of business about them. They are successful now and they are going to be more successful."
Like Zebra, Living Colour knew it was time to move on. The rest of the band didn't want to leave for various reasons, so Dell Aquila and Delligatti packed their bags and became a duo – make that a hard-working duo.
THE BUSINESS OF MAKING MUSIC
Grace Delligatti and Paul Dell Aquila know there's a lot more to being a successful musician than just making music. Fact is, they owe much of their success to their adeptness at the whole process.
Grace has taken the helm in terms of promotion. Her background in graphic design led to her creating a logo for the band and to Another Colour's self-sufficiency in designing the covers for its musical releases. They keep public interest alive by advertising in entertainment publications, by distributing flyers and "table tents" at the clubs where they play in advance of their shows, through keeping up with a 1,000-piece mailing list and maintaining a website.
They also give away magnets and pens at each show, regularly update a concert line announcing Another Colour appearances and make sure their shows are listed in calendars of events in newspapers.
And on top of all that work, the name Another Colour is a registered trademark. Compete with that.
"I don't think of it as work," Dell Aquila said. Yet, he and his partner take it all quite seriously, making sure they maintain a good rapport with the audience, project a good image and arrive early for gigs.
"We're very professional," he added.
Also, they never drink when they're playing (on the night of this interview they nourished themselves with salads and glass after glass of ice water). "We respect it," Delligatti said. "It's a business and it's a full-time business. A lot of bands don't see it as a business. We do it constantly, but it's because we like it."
In fact, almost everything they do is about their music. While Grace promotes, Paul spends his day working up songs and recording.
While fans often comment on Delligatti's powerful and flawless vocals, she is quick to point out the magic Dell Aquila creates with his guitar. He can recreate bass and other rhythm parts of a song even when playing live on an acoustic guitar. Also, Delligatti explained, because of his education and diverse background, Dell Aquila is able to convert his playing to other musical instruments via a Macintosh computer application known as Studio Vision Pro. His background in music composition supplied him with the knowledge, for example, of the range and what part a violin should and can play, so when he plays that part on a guitar and changes it over on the computer, it sounds authentic.
"When I figure out a song, I figure out the whole song," Dell Aquila confessed.
Added Delligatti, "You want to look thin but you don't want to sound thin."
And Dell Aquila's songwriting abilities are another reason the band shines. Fans often ask Delligatti if she writes the songs she sings. In an offhand way, she does.
"We have a unique relationship," she said of her partner. "I talk continuously and he writes it all down. We're so close that I sound like I write them because I feel them so."
Grace related the story of a recent day when she asked Paul to write a song for her; she told him she wanted an emotional, powerful song about a person who was upset because their lover no longer seemed into the relationship. From this request arose the song "Feel What I Feel," a tune that is fast becoming an audience favorite and may be the namesake for the duo's next CD, which is due out by July.
"I went to Kroger and when I came back it was done," she said, noting that her friend Laura still calls it the Kroger song. "There's something overwhelming about this song that I can't put my finger on."
In classic Another Colour form, Dell Aquila and Delligatti will do all the recording, mixing, mastering, promotion and artwork on the project. And this also may be the one they use to take their careers a step farther. While they haven't shopped their music to record labels much in the past, they feel they're now ready to move forward.
"We have a lot of ammunition now," Delligatti said. "I really believe in the songs we have now." She said she believes if Another Colour sends a three-song demo to a label and the label asks for more, they can produce three more songs as good as the first three.
And Ryan, the man who helped secure Another Colour's decision to stay in Louisville three years ago, is trying to help them with that goal by trying to get their songs into the hands of music industry executives.
"It all comes down to who you know," Ryan said.
Asked why he is taking an active role, Ryan said, "I just like their music. She's got a great voice, and he writes all the songs. They make a good team. ... That's what I'm hoping other people will hear when we get their music out to the record labels."
Until that coveted break comes, Another Colour will frequent popular spots like the Brewery, O'Shea's, Phoenix Hill Tavern, Butchertown Pub, JK's Corner Pub, Silo Microbrewery, Kelsey's and Clifton's.
And they'll keep that businesslike approach, which they both agree more bands could benefit from, especially given the common perception of musicians.
"If a guy named Bill buys some lawnmowers and paints 'Bill's Landscaping' on the side of his truck, he's 'in business,'" Delligatti said. "If a group of kids buy a P.A. and start practicing in a garage it's 'When are those punks going to get a real job?'"
Dell Aquila agreed: "It's a frame of mind. That's what the music scene lacks here – bands working hard. If they'd just change their thinking and treat it like a business, they could (make it their business). They just need to change their thinking."
For example, Delligatti is frequently asked what she'll do with her life when her music career is over. "We don't look at it that way," she said. "We're still going to be in the business. Hopefully, we'll get to the next level. We're going to concentrate on that with this next release."
And as for whether they will stay in Louisville, well, that answer seems obvious.
"I consider us traveling musicians," Dell Aquila said.
Delligatti added that Another Colour will go "wherever the music takes us."
The next logical move, they agreed, would be south. Maybe Florida. But they would still maintain their contacts and their mailing lists here, and they would still return here.
"We will play in Louisville for the rest of our lives," Delligatti said. "If you can touch one person, it's all worth it."
And if you can make a living doing what you love to do, it borders on perfection. "I don't know how we got ourselves in this situation," she added, "but we're fortunate it worked out this way."
Tags: