September 2010 Articles
Cover Story
Tim Roberts
Features
Eddy Metal
Columns
Berk Bryant
Mike Stout
Paul Moffett
Keith Clements
Martin Z. Kasdan Jr.
Eddy Metal
CD Reviews
Hunter Embry
Martin Z. Kasdan Jr.
Hunter Embry
Blogs
Got Shows?
Send Them To Us
Bookmark Louisville Music News.net with these handy
social bookmarking tools:
Available RSS Feeds
- Top Picks
- Today's Music
- Editor's Blog
- Articles
Add Louisville Music News' RSS Feed to Your Yahoo!

Issue: September 2010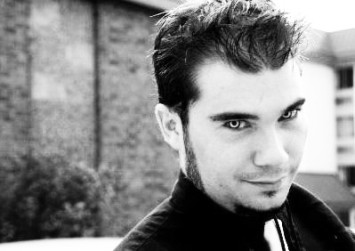 Matt Niehoff
Name: Matt Niehoff
Age: 28
Instrument: Vocal Chords
Band/Former Bands: My Current band is fivesecondzero, My former bands are 4 storie failure, and Yesterdays Failure. I have a thing for bands with numbers and failure in the name… My next band will be 6 inch success….
How long on instrument: Since my instrument is my voice it can't be measured by any known system of measurement, even the European metric system… Instead it must be measured in levels of "EPICNESS," which then must be combined with the "brutalness" scale. So I would say the length of my instrument is that of an Epically Brutal scale…
Equipment: 30 pack of Miller Lite, 2 bottles of Jaeger and a fog machine. And my bandmates Joey Goldsmith, Rich Brown, and Ricky Madori, without them I am nothing. (Awwww.)
Influences: Phil Anselmo, Freddy Mercury, Randy Blythe, that chick from Shinedown, and a Predator. I realize a Predator isn't much of a singer, but Predator is totally brutal, and that is something I strive to be.
My first gig: My first real gig was when I was in college down in Savannah. It was at some dude's house. This was back when I played drums (in Yesterdays Failure). I remember the first set went pretty bad, 'cause we were a thrash metal band playing at a frat party. We knew NO Dave Mathew's Band songs… We all took a break, and ended up eating a bunch of Jello shots (they were made with Everclear and they totally would light on fire). So we played our second set and the guitar player was all drunk and started macking on the frat dude's girlfriend, so the frat dude throws our guitar player through a table after the show.
Hobbies: Other than rocking out, I love movies. I'm actually producing and directing a feature length film here in Louisville, titled "Overtime." It stars local talent John Wells, and WWE superstar Al Snow. Check out the website: www.overtimethemovie.com
Favorite movies: Alien, Aliens, Alien 3, Alien Resurrection, Predator, Predator 2, Predators, Alien vs. Predator kinda sucked… ANY Arnold Schwarzenegger or Kurt Russell movie, and Back to the Future.
Favorite food: Sushi, I dig raw fish.
Favorite place: I don't really have a favorite place, but my least favorite place is 4th Street, simply because it's like being on a bad episode of Jersey Shore. If one day I find the need to kill myself, I'll go hang out down at Fourth Street to ensure that I won't puss out.
Bad habits: Drinking Miller Lite, Makers Mark, Jaeger, Jack Daniels, Rumple Mintz (don't judge), and Boons Farm Wine (chicks love it).
What I'm listening to nowadays: I've always been a metal head, I always have at least one Pantera mp3 in the mix. I also love Lamb of God, Devildriver and Huey Lewis and the News, because they take me "Back in Time." Recently I've been listing to a lot of Black Label Society, I really dig that new CD they have out that I didn't buy….
Coolest thing I've done: Probably this movie "Overtime." I, along with the cast and crew, have put our heart and soul into this project, and it is very cool to me to see so many people coming together to do something they love.
Most embarrassing moment: See question 18
Who do you love: Predators - they're super freakin cool! If only Predator started a metal band… That's Brutal. Seriously: My dad has probably been the biggest inspiration in my life. He has always pushed me to do what I love, and has always been supportive of me.
When/where did you first get some: Ah, how could I forget. It was the summer of 1998. I snuck this dame into my parents' basement. She wasn't that hot, but she just banged two of my friends, so I knew I would get some. So she came into my room, I threw some Marilyn Manson on the CD player. She wasn't really feeling the Marilyn Manson, so I switched it to Dave Mathew's Band (Thanks, Dave, I owe you a chubby girl), and then I totally pulled a Rick Pitino, minus the abortion and rape allegations. It was seconds of pure magic…