March 2017 Articles
Cover Story
Paul Moffett
Columns
Keith Clements
Eddy Metal
Eddy Metal
Blogs
Got Shows?
Send Them To Us
Bookmark Louisville Music News.net with these handy
social bookmarking tools:
Available RSS Feeds
- Top Picks
- Today's Music
- Editor's Blog
- Articles
Add Louisville Music News' RSS Feed to Your Yahoo!

Issue: March 2017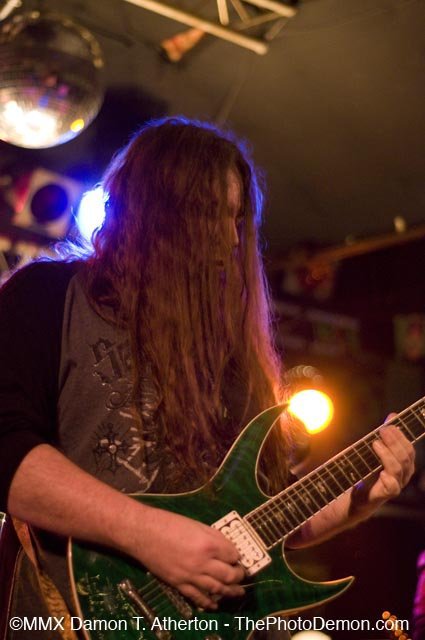 News From the Pit
Dating Horror Stories Of 2017
Damn, life is hard sometimes! You have to make some very difficult choices from time to time! People you care about come and go throughout your life like seasons. I've been having a rough time lately. A girl recently broke up with me, and I'm pretty bummed about it. I can't say I blame her though, I was a jerk, and made it very clear to her that I wasn't ";in love"; with her. I do love and care for her VERY much (I've known her a loooong time), but just not in a ";forever only you"; marriage type way (I'm scared to death o' that chit! I got issues apparently!), so it was 'the right thing' to do. To be honest. But I was an insensitive stupid hurtful asshole about it, and she ultimately got me back brutally. People: hacking your mate's phone/social media is frikkin' horrible and violates every level of trust between you! I don't care if you think your mate is cheating. Just don't do it! I would NEVER do that stalker shit. No matter what! So yeah, I got my heart torn out and handed to me on a silver platter. Now I have lost someone forever who was very dear to me. I should be hating her right now for the way she handled things in the end, but I simply can't seem to hate anymore. She did that crazy stuff because she loved me. Like an idiot, I f**ked things up, as usual. She is a wonderful gal and I truly hope she finds happiness. If ANY chick would have been my soulmate so far in my life, it would have been her. I feel absolutely terrible about hurting her so bad. She hates me now and my heart bleeds. She is the last person I ever wanted to hurt too. I'll carry this regret till the day I die. I'm so sorry. I'll miss you chick. More than you will ever know.
I am just one jaded - ass MF who will probably never find love. I'm more than a handful for any woman. I can be a jerk. Arrogant. Stubborn. Insensitive. And I'm a big baby. I'm not easy! And I'm an attention whore!! As a rocker ages, the need for attention does not fade unfortunately. It's an addiction (you musicians know this)! As if I need another of those! Heath candy bars are frikkin' killing me! Ah life! One throat punch after another. Oh well, we are what we are, and there is no sense trying to change all that, especially so late in life. No one is perfect, especially me! All I can do is strive to be the best person that I can be and move on with my life. Time to implement my sacred ";forget a girl"; remedy! Plenty of concerts, playing music, meeting people and having fun! Planning trips! It never fails me! You peeps 'always' cheer me up when I need it too, and I love you for it! Surely someday some poor girl will see the good buried deep in me, and stick around long enough to help me overcome my commitment and trust issues! I just want a cool laid back anti - drama non jealous fun chick to go to concerts and have fun with. That's not asking too much, I think.
I've went on several dates in the last few weeks. OMG. Dating is horrendous now.
I'll give you a few examples! And yes, these stories are 100% true!
Wait till you hear this chit! One night I was at this girl's house. She was a normal girl, worked, had her own place, looked decent. She seemed perfectly normal! But this chick would not shut the f**k up about Jesus and God, and she was talking 900 miles an hour and pacing around the room, talking so loudly that it was abrasive to my ears and mindset. I was thinking "WTF is this chick on?" Coke? Meth? After enduring an hour of this tweaker's incessant ranting, I could take it no longer! HarI Kiri would have been preferable, or throwing myself headfirst off a cliff perhaps? Anyone who knows me knows I'm easy going and slow to anger, but this was frikkin' unbearable. I got up to leave. So she gets pissed off at me and starts yelling. All the shit I have been going through lately caught up to me. I snapped and went off and yelled "WTF are you oooon!? Your tweaked - out ass can't even sit down or shut up for two seconds!" I was pretty brutal about it, and I kinda feel bad about it now, but I was not at all in the mood to deal with a speeding bible thumping Christian methhead! I brought over a movie to watch, not to get bombarded by tweaked Jesus talk! Sorry, but God and Meth do NOT go together! She admitted to doing ICE (Meth). That shit was the biggest turnoff EVER!! She tried to smooth it over, but f**k that shit, I left. And she cussed me out as I did so. Save the sermon for the next dude. Next!
And another date I was on I was at this beautifully bosomed girl's house, who also had her shit together, or so it seemed. We were having a nice time talking and she out of the blue says "There are people living in my attic and crawlspace who want to kill me! And they talk to me through walls." I was like "Whooooaaaa." I left. Who's to say this chick wouldn't plunge a knife through my neck saying I was trying to kill her? F**k. She was hot, too! Sucks.
And I got stood up twice. Call me old fashioned, but if I say I'm gonna do something, I do it. Bitch.
I'm not very tolerant these days, that's for sure! I'll delete a chick in two seconds! There are so many fish in the sea. And I'm pretty picky as well. To me looks aren't everything, though. There has to be substance. I don't like barflies, party girls, drunkards or pill heads. I like a woman to be responsible like I am. Have a car. Job. Place to live. I know my worth, and that deep down I am a good man, and deserve a good gal. Hopefully one day I will find love again, a girl who actually wants an old school romantic cheeseball like me.
I've come to the opinion that social media is the destroyer of relationships. And cell phones are the devil, mama sez. How is one supposed to have a meaningful relationship with such negative factors involved in everyday life now? I used to hate cellphones, but now I'm glued to the shit! Girls would hit on me right in front of my girl! And dudes would hit on my girl vice versa! WTF. Not good for anyone. I need to find out if there is a CPA in existence? Cell Phones Anonymous!!! I don't want to be another cell phone zombie. I need help! Damn those things!
And I HATE texting! It's so stupid. All that work for hardly any conversation. Just call a MF!! Jesus. I would much rather talk on the phone and hear someone that I care about's voice.
Dating nowadays. It's a challenge for sure. But I shall meet this challenge with an open and bold heart and hope for the best. I think everything will be ok. After writing this and baring my all to you folks, I now have a newfound positive attitude for someone who has been through so much lately.
So far it's been pretty shitty. But it hasn't been all bad. I did have two nice dates! Good girls these two. And I have another one planned with someone I've had a semi - crush on for years, another good girl (and very pretty), so we'll see what happens.
Wish me luck! In this day and cellphone zombie age, I'll need it!
And thanks for being there for me in bad times Louisville!
We all make mistakes....
The Metal Grapevine
Tesla At Louisville Palace Review And Pics:
I had a wonderful time this night and got some sweet pictures! Any time at Louisville Palace is a good time. I can truthfully say I've never had a bad time there. I needed this night to be fun and it was, my friend and I had a blast! Tesla kicked so much ass this night. The sound system was perfect. The ambiance of such a sweet venue. Seeing my friends. The good old fashioned Tesla rock 'n' roll style was just what the doctor ordered. These cats are humble super cool cats! I had the pleasure of interviewing them several years back and they are great! You could tell that immediately when vocalist Jeff Keith walked out onstage and immediately went over to some kids right by me and high - fived them and surely made their night, and also made some memories those kids won't soon forget. The band was super tight, and I was happy it was all the original members, except for former guitarist Tommy Skeoch, who left the band years ago for drug problems. Replacement guitarist Dave Rude did well though, soloing pretty darn good, and he even looked exactly like Tommy Skeoch! Weird.
The band launched into a charged up set of classics that I love. I had forgotten Tesla had so many hits in their day! The hits flowed like beer at a redneck bar on a Saturday night. "Hang Tough," "Mama's Fool," "The Way It Is," "Heavens Trail" (I love that bluesy grungy song!) Then they went into their five - man acoustical jam days and played songs like "Paradise" with bassist Brian Wheat on piano (which sounded great), as well as "Signs" and a medley of "Cumin' Atcha Live/Truckin." The acoustic stuff was badass! Excellent tone of instruments. Wow! I wonder how much those acoustic guitars cost? Thousands, I'm betting. Guitarist Frank Hannon is a beast! He has gotten so good. He kills! Such soul! Such talent. He uses his slide and double neck Gibson like no other! Frank has come into his own and is now a guitar legend, at least in my eyes! That dude has always been underrated, I think! And he even had a theremin onstage right next to him that he would use in and out all throughout the set. For those of you who don't don't what a theremin is, it is an instrument you play by not even touching it! It's wild! It sets off high tones/notes when you get near it, and you control the notes by moving away or getting closer! Or shaking your hands, or in Frank;s case, his guitar!
The theremin was used for a lot of old sci - fi and scary movies way back in the 50's. I love that instrument and it was so cool seeing it being used for a rock show! It was perfect.
Frank's solo's were off the hook. The band played "What You Give'" "Edison's Medicine," which is probably my least favorite Tesla song. "Song and Emotion" was a tear - jerker and sounded fantastic. "Love Song," their most popular song ever, was received well. The place went nuts. "Little Suzi" was an energetic rocker of a song. And the last song of the night was my fave, "Modern Day Cowboy." I had no qualms about staying till the last song! It was an awesome show! Awesome company. Great Venue. Great classic band! Vocalist Jeff Keith is something else. His voice is so distinctive. It's raspy, down home bluesy rock vocals that I love. He has a great singing voice. He did not slack either, like some vocalists do. He especially nailed "Paradise" "Love Song" and "Song and Emotion." He sounded very good and much better than the last time I saw them at Coyote's several years back. Bassist Brian Wheat stood in the background rockin' that bass and piano. He used to get shit for being the chubby dude in a day where that wasn't allowed in the rock scene, but truth is, he is a VERY talented dude, and was way more talented than those other beanpole glam rockers of the 80's! And when I interviewed him, he was soooo cool. No joke. Chubby rockers rule! Drummer Troy Lucketta was as he always was, quiet and rockin'. No complaints about that! Dude has chops! My favorite songs of the night were "Paradise," "Song and Emotion" and of course "Modern Day Cowboy."
Tesla was badass in every sense of the word. Super tight from decades of being together with all original members! THAT means something, and don't ever let anyone tell you different. The music was soulful and hit home straight to the heart. A bleeding heart.
I needed this night, and that night a small piece of my heart was put back in my chest. Every bit helps!
There was a very nice crowd, and it was all good people. I saw tons of friends. I did see one dude I felt like punching in the face (because he enjoys hurting a real good friend of mine), but I'm a professional and don't do that shit. At least at shows anyhow.
The opening band The Cringe was okay, but didn't really do it for me. Kinda boring for real.
It was nice to see you all, and thanks to Louisville Palace and Mallory for taking care of me as always.
I hope you like my pictures!
Just In – Clutch At Louisville Palace On May 12:
This should be a doosy of a show, and The Sword will be opening for them. Black Frank and I got to party with these guys VIP backstage with Slayer (CD Release party) and System Of A Down in Chicago way back in 1998! These guys party like a MF! They had a huge bowl full of weed on the table. A smoke - all - you - want type deal party. Wow. That night was nuts! You've never seen a pit like those Chicago mofos get going! Brutal! Get those tickets! Stoner groove hits The Palace! It should be epic.
Iron Maiden Coming To Nashville On June 13:
Ooooooh, yeah!! Sweet ass sweet!
This one is a must - see. Everyone is raving about attending this show! It's at the Bridgestone Arena. I reviewed The Scorpions and Ratt there several years back and it's a great place to see a show! I had a blast and the staff was super cool to us here at Louisville Music News. So hopefully I will be heading down that way come June to see some Maiden once again. I already saw them twice before, once in Columbus Ohio, and once in Noblesville IN. I'm ready for number three! Who is opening? I don't know, but I hope its someone good, like Metal Church. TIP: You might want to get your tickets asap, because peeps are talking about this one already and it will surely attract fans from several hundred miles in all directions from Nashville! So don't wait. Secure your tickets.
Velcro Pygmies/Doppelganger Review:
I ventured out to meet up with some buddies at the Pygmies show and had a blast. I got to see Doppelganger kick some ass. This is one talented band of youngsters. My god. It's crazy. Both Ross Epstein and Hunter Borowick have amazing voices. And the guitar duo of Doppelganger is crazy good. Every member rocks! They played Kansas, Black Sabbath, Prince, Pat Travers and Led Zeppelin. Kids played that! Impressive. I told the singer's dad that he deserves a dad of the year award for raising a kid like that.
And the Pygmies? Wow. Such a fun, tight and professional band. Cam Flener was on it this night as he glided through their set with ease. This guy has to be up there in age, but he still looks and sounds great, and moves around like a 20 - year - old athlete. I'm gonna hit him up and find out this cat's secret. Inquiring minds want to know! Apparently this dude has found the fountain of youth. He sounded really great singing Ratt's "Round And Round." The band covered all kinds of bands like Georgia Sattellites, Ozzy, Ratt, Van Halen, Poison, Def Leppard, Lynyrd Skynrd and Bon Jovi. The band was super tight and the guitarist Chase West was killin' it! He nailed the Randy Rhoads solo, so he has my vote! These guys always have a fat crowd at their shows and I see why. They jam. I talked my young new guitarist in my band to go up, even though he is only 25, but he ended up having a great time yelling and jamming to the band. It was funny. Age knows no limit at a Pygmies show.
Cam is one cool mofo, too, everytime I see him he gives me props on the mic for doing what I do for the scene. The bottom line is that the Velcro Pygmies are a damn fun band to watch, and I've had fun every time I've went to see them. Its easy to see why they are booked solid from here to frikkin' Texas!
Everybody wants some! Rock on, dudes. I got kinda hammered and took a cab home. Goooood night!!
Check out the live videos of The Velcro Pygmies and Doppelganger below in LMN LIVE!
Def Leppard, Poison Coming To Kfc Yum! Center On April 24:
I never was a Poison fan, but I do like me some Def Leppard. They are amazing in concert! I love the duo guitar work by Vivian Campbell and Phil Collen. It's mind blowing!! So I'm going to try to review this one.
Amon Amarth And Goatwhore Coming To The Merc May 20:
Coming soon! Vikings! European big - bearded long - haired tattooed Caucasian mofo's rocking out on guitar and growling/spitting into the mic! And opening the show is a family favorite! A wholesome and disreputable staple of today's music generation – Goatwhore! Sounds like a scorching hot, get slammed in the pit, kinda metal show which only the hardiest of the metal elite attend. Battle axes and maces must be checked in at the door! This might sell out, get your tickets! Raaaaarrrrrggghhhh!!!!!
Skillet And Starset To Play Iroquois Amphitheater In May:
Sunday, May 21 to be exact. This should be a good show! Get those tickets, this may sell out! The Iroquois amphitheater is one cool venue! Guys! There should be tons of chicks at this show! Hint, hint.
Rock On The Range Lineup Announced:
Unbelievably, I have never been to this big event in Columbus Ohio! But this lineup sounds pretty cool. I may have to venture up north for a few days. Hmmmnnnn. If it's anything like Louder Than Life, I'm down, and it sure looks like it. I'll review and photograph the mofo. Metallica, fresh off their brand new 'return to real metal' album headlines! Korn! Deftones, Soundgarden, Volbeat, Primus, The Offspring, Seether, Chevelle, Bush, Alter Bridge, Papa Roach and a bunch of other more commercial radio - friendly bands. Before you get mad, chill. Yes, there is a slew of heavier bands too, like Whitechapel, The Amity Affliction, Amon Amarth, Zakk Sabbath, Gojira, In Flames, Suicide Silence, Dillinger Escape Plan and many more heavies, too many to list. You can see this sweet event on May 19/20/21. Three days of music. That would be a physical challenge for my old ass, but I'm sure I can hang. Just got to make sure I'm off work for a few days after the show. So there it is. Look it up and see all the bands listed and ticket prices.
Periphery Coming To The Merc On April 12:
Wednesday, April 12 at The Mercury Ballroom. Don't miss it! This song is pretty badass. I'm gonna have to check this show out.
Musician Of The Month - Kevin Crigler Of Naked Garden:
Be sure to check out this months featrure musician, vocalist Kevin Crigler of Naked Garden.
More New Despite The Fallen:
Here is another track off the new album. It's called "Beneath You." Good stuff! See them Saturday, March 4 at Brewskees!
More New Stuff By Tim Flaherty:
Here is another off of Tim's new solo album!
Verses' First Demo Is Here:
Check out this kickass new band fronted by 7DaySun vocalist Trey Landrum! He found some talented youngsters to jam with, and they got it going on. See them on April 1 at Diamond Pub Highlands.
Darkening Releases New Official Video:
Cuban metal Louisville natives just released a new video for the song "Time", and here it is! Brutal! I like these guys.
New Band Alert – The Devil Among Us:
Mark Grammer on vocals, Quentin Sparks on lead guitar, Daymon Minton on rhythm, Pat White on bass, Daniel Neel on drums. These new rockers call themselves pure American metal! See them debut at Diamond Pub in Highlands on April 1.
New Band Alert - Mistakes In Aviation:
The members of Devil And The Darkness and Gasket have put together a new band called Mistakes In Aviation, and they will be putting out a debut album in March sometime. I will surely keep you informed. It should be some brutal stuff. Those guys can play! MIA are Ira Smith - Vocals, Chris Justice - Guitar, Danny Howard - Guitar, Marlon Griffon - Bass, Jay Shepherd - drums. Guitarist Chris Justice describes MIA as "Funk Metal, if Blood hound gang and primus had a baby with system of a down. Gross sense of humor over heavy riffing."
Sounds fun.
Before The Streetlights - Great Newer Band!
Keep your eye on these young talented rockers! They played my Rock For Kosair show back in November. Thank you! They also have a new video coming out soon! I hear it is a great song too. Maybe it will be done by next month. I'll post it when done.
New Band Alert - Full Of Hell:
This new young band of 21 - 22 year olds is pure grindcore. Full Of Hell is David Jones on vocals, Tyler Byers on guitar and Jake Long on drums. They will be playing March 9 at Spinelli's downtown. They are currently looking for a bassist, so if you are interested call 502 - 203 - 7797 and ask for Danny!
LMN Live, Send Me Those Live Videos!!
I've been getting out and shooting some bands live! Let everyone hear you in action! Send those videos! Must be on youtube! Eddymetal1@aol.com
LMN Live - Velcro "F**kin" Pygmies:
Here they are, the legends themselves! Enjoy!
LMN Live - Untold Rellik:
Here is Untold Rellik's new song "Written In Blood." I shot this!
LMN Live - Zeroking:
Here is Zeroking from WV. I shot this too.
LMN Live - Doppelganger:
Here is the new rockin' band Doppelganger! Comprised of uber talented young kids! Check this shit out! Wow.
LMN Live - Year Of The Gun:
Check out my band opening for Ratt. Go to the 15:19 mark and check out the next two songs! Those are my faves!
LMN Live - Klinch:
These guys have come a long way and sound great these days! Way to go.
LMN Live - Saint Mayhem:
Check out these cats from Tompkinsville, Kentucky. Great musicians and super cool dudes too. I played a show with them last summer!
Upcoming Shows
Amvets (Smyrna Rd)
Friday, March 17 – Tameless.
Brewskee's
Saturday, March 4 – Despite The Fallen, Year Of The Gun, Jason William Alan, Klinch, 8lbs Pressure, Beyonduplication, Rebelhollow and more!
The Cure Lounge
Saturday, April 22 – Year Of The Gun, Some Kind Of Saint, Call Me Monster, Screaming Through December. 7:30 p.m. $5
Diamond Pub Saint Matthews
Saturday, March 11 – Mad Alice.
Friday, March 17 – Soul Circus.
Diamond Concert Hall
Thursday, March 23 – Amorphis w/ Swallow The Sun. 8 p.m. $22 - $60
Saturday, April 1 – Spring Breakdown w/ Verses, Gallifrey Falls, Despite The Fallen, A Rumor Of War, You Won't Feel A Thing, The Devil Among Us and Stout. 7 p.m.$10
Fairdale Pizza
Friday, March 24 – The Overeactors.
Gypsys
Saturday, April 8 – Shuvilhed.
Highlands Tap Bar
Monday, April 3 – Created To Kill. 9 p.m.
Kingpin Bowling Alley (J Town)
Saturday, March 18 – Sound Endeavor.
Louisville Billiards
Saturday, March 4 – Echo Face.
Friday, March 10 – The Overeactors.
Saturday, April 8 – Mad Alice.
The Mercury Ballroom
Wednesday, April 12 – Periphery.
Saturday, May 20 – Amon Amarth and Goatwhore.
Micks Lounge
Saturday, April 29 – Mad Alice.
O' Sheas Highlands
Saturday, March 11 – St Paddys Day Parade w/ Soul Circus. 5:30 - 9:30.
Spectators Bar And Grill
Friday, March 3 – Tameless.
Saturday, March 4 – Mad Alice.
Saturday, April 22 Hollowpoint.
Spinnellis Downtown
Thursday, March 9 – Full Of Hell, Falter, Woldxpiss and Pinion. 6 p.m. $10
Friday, March 10 – Widow Society, Concealer, With Wounded Wings, Monterrey, West Means Home and Nothing Wrong. 6 p.m.
TK's Pub
Saturday, March 25 – Hollowpoint.
Trixies
Friday, March 31 – Incursion, Lurker At The Threshold, Luther, Hellfire Militia. $10. 8 p.m.
Monday, March 20 – "Bloodlust Death Tour" Dope w/ Combichrist, September Morning, Davey Suicide and Untold Rellik. 7 p.m. 18+ $22ADV/ $25DOS
Thursday, March 30 Moonshine Bandits w/ Chadillac Dundee.
Thursday, April 20 430 Bash with Bobaflex w/ Another Lost Year, The Complication and Year Of The Gun.
Union Station
Saturday, March 4 Oblivion Myth w/ All But Dead, Manic Methed and Adaptize.
Wicks On Baxter
Saturday, March 11 Doppelganger (St Paddy's Day Parade) 9 p.m.
Wicks (New Albany)
Saturday, March 18 Lyndsey Nicole Henken.