July 2016 Articles
Cover Story
Paul Moffett
Columns
Mike Suttles
Eddy Metal
Eddy Metal
Blogs
Got Shows?
Send Them To Us
Bookmark Louisville Music News.net with these handy
social bookmarking tools:
Available RSS Feeds
- Top Picks
- Today's Music
- Editor's Blog
- Articles
Add Louisville Music News' RSS Feed to Your Yahoo!

Issue: July 2016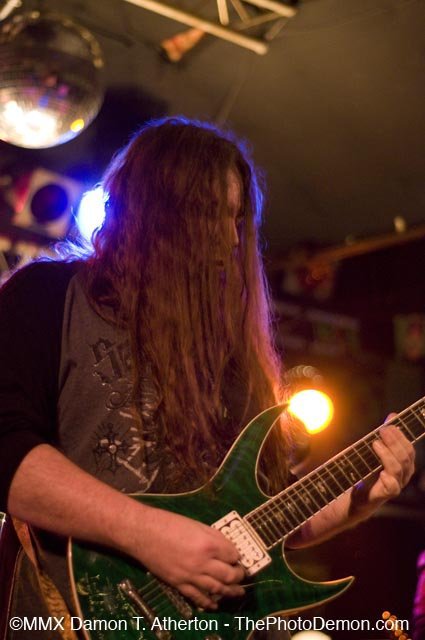 News From the Pit
Howdy Folks. I hope y'all are doing well and enjoying the summer. There wasn't too many shows in June that I've been much interested in, so I've been chillin' at home a lot recently. Maybe it was the busy last few months reviewing shows that just had me wore out! But July has quite a few sweet shows scheduled, so I'll definitely be venturing out then. I got a day job and have been working pretty hard. It has been a rough transition from staying up all night looking at stupid shit online to getting up at the buttcrack of dawn and slaving all day.
Something had to be done. I got too damn fat! I admit it. Eight months ago I was the fattest I had ever been! I'd grub on two steaks and dessert, and guzzle a bucket o' soda. That shit got old. So I started eating healthier and I figured a job doing good, old-fashioned hard work would do the trick. Omg! My fat ass was dying working, at first! I was probably comical to watch, but I toughed it out and I feel much better now I have lost a nice chunk of that weight. It's awesome, actually. I can wear good clothes I haven't worn in years and I think the weight loss has all but healed my heel pain issue. I still have more weight to lose so it ain't over yet by a long-shot, so wish me luck. Giving up sodas is hard!!
I've been penny pinching/saving money and trying to get in shape for my big adventure coming up. I'm going out west to Colorado and Utah in a few short months. It will be one epic vacation. I might even be going to Red Rocks Amphitheater if I get approved for Media. That is one famous venue that I have been dying to go to, ever since I was a kid watching the U2 video for "Sunday Bloody Sunday" that was filmed there. They say the acoustics off of the huge, monolithic, crimson rocks are perfect. Hopefully, I get a photo pass so I can shoot it. The plan is Hot Springs, Red Rocks, Hiking, Mountains, National Parks, Canyons, Gorge's, Waterfall's, Off-Roading at Moab Utah, Arches, Pike's Peak, and, of course, just a lil' bit of Colorado culture;)
I'm having major trouble with my computer. Yeah, I have an iphone6s, but I love my desktop!
I'm sure you will think this is hilarious, but whatever! I'm still on AOL.com. I get all kinds of shit from my friends for that, but the fact is; I've had that email account since 1997.
I have countless contacts in both media, music business, and friends/girlfriends, not to mention all my credit cards go through there, and my bank, and my car payment info: geez, it's endless. So that is why I don't want to change my email account, but I may have to, unless AOL shapes up and gets their shit together. I'm tired of my mail not working half the time! Or it could be my old ass computer! It just so happens I have a brand new one laying around. Time to change out, I reckon.
This month is a little bit short due to my inactivity from trying to recover from actually working hard again, so cut me some slack. I'm on my way to a new me, so be happy for me!! I've got some sweet shows coming up, too, so I hope to see you peeps out and about. I'm excited about opening for Ratt on August 3 at the Mercury Ballroom (I wanna see you peeps there early!), and I'm playing Nashville, Bowling Green and an outdoor festival in Irvington soon (I love outdoor shows), so I'm looking forward to playing my music out to some new faces! We have a new song that is quite good (props to our new guitarist Kris Walls for coming up with the riff), so I'm excited about playing that one out! There's nothing like playing your own music to people and getting a reaction. It's almost as good as sex.
Almost.
Also. Just In:
Rock For Kosair 11 is happening!! Yup, we are back in action, thanks to Jared Matthews at Diamond Pub. We can't let the kids down because the Phoenix Hill died. F**k that! The show and help to the Kosair Kids for Christmas must go on!
Kids depend on us rockers! RFK11 will be at Diamond Pub on Baxter Avenue on Saturday November 19. I was stressed about this, I cannot lie. The toys from the last RFK in 2014 had run out, and if we didn't have a RFK this year. Christmas 2016 would have been a bad year for toys for the Kosair kids. But now we are once again coming to the rescue of poor families. People in need at a special time of year.
The RFK shows have been a big part of me for these last 10 years, as a way to help people and to put on one hell of a party/show, so thanks for all the support and everything, for helping me do this stuff for 10 years. We have had some really good times doing this. Awesome times! I couldn't have done it without you bands, fans, friends and good-hearted people. Doing good things like this bring people together. And you don't see much of that anymore it seems, so we can use all the unity we can get.
One thing that is bothering me is that we have no radio station now. No more 93.1 The Fox. People are bewildered as to why they would take away our only true rock station and replace it with that crap they have on there now! The Fox's Charlie Steele and Mudd were always big supporters of Rock For Kosair and I hope RFK will do as good without radio help from our usual supporters that are now gone. That is a big loss for our scene and for RFK, but I'm hoping you people come together for this event and show what our scene is really about.
I look forward to working with you all again for RFK11.
Let's f**king do this!!
The Metal Grapevine
Justice For Matt Davis Of Despite The Fallen:
Several months ago, a friend of mine was murdered in cold blood by a human piece of shit. You probably read my rant about it in my column. Anyways, this piece of shit even bragged on Facebook and ran his mouth like an idiot. And because of a lying cheating dishonest ho, I thought he was going to totally get away with it. It was one of those times when you think justice will not come to light no matter what. That the guilty will walk free because of some bullshit lies and twisted collaboration between low-ass people. This is one time I am glad I was wrong!! Matt Davis' murderer was just arrested and charged with Matt's death. Run your mouth now, douchebag!! Sure it doesn't bring back the bright light of happiness that was our friend Matt, but at least it is still something. He was one of the coolest rockers I've ever met. And at least now he is not rolling over in his grave. I hope they lock up that a-hole for 20 or 30 years next to a big bull who is lacking for romantic company. Please god, release your vengeance on that walking dungpile.
R.I.P Matt. We miss you dude.
2016 Louder Than Life, People Are Stoked:
People seem to be VERY HAPPY with the lineup this year, and word is getting out fast. I told one of my buddies about Slayer playing and I think he achieved release right then and there! Here is the lineup! Saturday, October 1 is Avenged Sevenfold, Slayer, The Cult, The Pretty Reckless, Pierce The Veil, Cheap Trick, Anthrax, Hellyeah, Chevy Metal, Motionless In White, The Amity Affliction, Avatar, Sick Puppies, Neck Deep, Young Guns, Being as An Ocean, 68, Twelve Foot Ninja and Dinosaur Pile Up.
Sunday, October 2 is Slipknot, Disturbed, Korn, Ghost, Alter Bridge, Clutch, Sevendust, Pop evil, Biffy Clyro, Parkway Drive, Skillet, Trivium, Zakk Sabbath, Kyng Skindred, Adelitas Way, Crobot, Sabaton and Smashing Satellites. Get your tickets now, this is gonna be awesome! Me personally, I'm looking forward to seeing Slayer, Anthrax, Ghost, Zakk Sabbath and Cheap Trick.
I love LTL!! The bands, the people, the food. The whole concept of this in my town was unheard of just a few short years ago, and now it is an annual reality. Many Thanks to Danny Wimmer for making this happen in our city. Louisville needed this like a man stranded on a desert island needs a woman by his side! I've had a blast covering both events so far, and I can't wait to cover this one as well.You rock Danny, and so does your crew! LTL Forever!!
C'mon October!!
Five Finger Death Punch, Shinedown And Sixx A.M To Play KFC Yum! Center On Friday, November 18:
This sounds like a fun show! And you even get some Nikki Sixx thrown in for good measure! I recently saw FFDP bassist and former Kentucky native Chris Kael at The Mercury Ballroom recently, just checking out some music. He was signing autographs and talking to folks. I remember when that dude was playing in local bands around here. I would like to see Sixx A.M, I haven't seen them before. My RFK show is the next night, so I might go to this and pass out flyers n' stuff, if the YUM center lets me. I will ask them first. Once at Freedom Hall, I almost went to jail for handing out flyers for a show! The security chief was an asshole back then!
Flaw To Record Bands Here In Town:
Only a month and a half away from their big album release, the guys in Flaw have got an active interest that could soon be a good thing for Louisville bands. They now have a recording studio and will be open for business soon. This month, I'm going to go to that studio, check it out, and talk to the guys about it, and their big Divided We Fall album release on August 19. I think I get to check it out before the release date. Next month it's on!!
Guitarists! Zakk Wilde Coming To Shred On July 23 At Mercury Ballroom, And Zakk Sabbath@ Louder Than Life:
Yup, guitar legend Zakk Wilde will be here to tear Louisville a new asshole. I like Zakk, even though he wasn't my favorite Ozzy guitarist. One word of advice, don't stand too close to the stage! Zakk might spit on himself, and you. If I take pics, I'll wear a poncho. Get your tickets ASAP! And his Black Sabbath tribute called Zakk Sabbath will be at Louder Than Life. They are awesome!! That is one of the bands I really wanna see that day!
Here is some Zakk live!
Chevelle Coming To The Merc On Sept 13:
Now this is a big-time chick show! If you dudes want to attend a show that there will be tons of hot chicks at, this would be the one. On Tuesday, September 13, Chevelle rolls into town at the Mercury Ballroom. Get those tickets because this will probably sell out! I saw them at Louder Than Life and they were very good, even though it's not my favorite style of music. Here is some recent footage of them rocking out.
Brutal Alert- Devin Townsend Coming To The Merc On Sept 25:
I freakin' love Canadian rocker Devin Townsend. This guy is uber talented. An amazing guitarist and singer. And he is one funny guy, too, and could probably make a living as a comedian if he really wanted to. So you get his awesome skills with the guitar, his unreal vocals which range from evil screams to beautiful clean singing with awesome range, and his very funny and loveable personality! Not to mention the awesome backing band that he always has with him. This is a show not to miss. I know many of you don't know who the hell he is, but trust me, go to this. You shall be blown away!
Here, check this out and you will see what I mean.
Danville's Massey's Entertainment Venue Has Closed:
For financial and health reasons within the owners family, the club has closed its doors. "It was just not feasible to keep going at this time" states owner Jon Massey, but he swears "we will be back someday better than ever, and we are keeping the PA system to do just that!"
Black Sabbath Coming To Indy:
September 2 at the Klipsch Music Center! I saw them in 2013 and it was killer. That was the first concert I paid to get in, in like 20 years! I usually get in free being with the media and all, but that was one time I didn't mind paying, because it was great. Ozzy sounded awesome, despite rumors of him sucking live these days. It was a lie. Ozzy killed! The whole band killed. What a show. Seeing Tony Iommi play his guitar solos and Geezer Butler play "N.I.B"sent goosebumps all up my spine! Supposedly this the end for Black Sabbath, so trust me on this, do not miss this show!
Here is some classic footage.
As they are now in 2016.
Ratt At Mercury Ballroom On August 3:
Ahhhh, those lovely Eighties: such a great time to have grown up. Fun was the word. Oh yeah, and Aqua Net! One of those Eighties bands is coming to Louisville on August 3 at The Mercury Ballroom: Ratt!! I know what you are thinking, how many original members are there left? Well, it seems vocalist Stephen Pearcy has left the band, so who is on vocals? A guy I never heard of, named Joshua Alan. I'm looking at some live video and he sounds better than Stephen Pearcy does now, so be happy. I saw Stephen Pearcy about six years ago and he was not good live.
Ratt has had legal troubles lately with a nasty split up, so I'm not sure who will be playing the instruments when they come here in August. I'm sure they will be talented players though. I prefer this new guy over Pearcy anyways! He has that gravelly, raspy, "young" Pearcy tone down pretty good, as well as some super highs that Pearcy could probably never do.
Downtread is the co-headliner, and my band Year Of The Gun will be opening the show. I'm excited.
Guns N' Roses, Back Together And Coming To Cinci On July 6 At The Paul Brown Stadium:
I love some G N' R. so I'm pretty stoked about this. Axel, Slash and Duff together again after 24 long years? Hell yeah, count me in! People are talking about it quite a bit. I know several from Louisville who are going to the Cinci show at the Paul Brown Stadium on Wednesday July 6. You might want to get your tickets A.S.A.P., because this could – and most likely will – sell out! I saw them one time, long long ago on the Appetite For Destruction tour and I think they were so coked out, they couldn't play very well. First off, the songs were 900 miles an hour, which was one indication of cocaine usage! Part of G N' R's allure was the slow paced emotional songs, but hearing them at 900 miles an hour ruined it for me way back then. But now that they've slowed down considerably, I'm sure it sounds great! In fact, I saw some videos of them live recently and it sounded awesome! I've always been a fan and I'm excited to see them now that they are drug-free and kickin' ass.
Brutal Alert- Carcass Coming In June!!!
Hell yes! I like Carcass. I've never seen them before I don't think. And here is my chance! Check them out at the Mercury ballroom on July 30 with Crowbar, Ghoul and Night Demon. Here is one of my favorite Carcass songs live!
Coheed And Cambria Coming To The Merc On October 7:
Your feet will still probably be hurting from Louder Than Life, but suck it up buttercup, and git yo asses out to some more shows! Here's one for you hip, new age rockers. This odd band is not exactly my cup o' tea, but I respect what they have done. It will probably sell out too, so get those tickets A.S.A.P. if you wanna go for sure! The Mercury Ballroom's shows are usually packed, so don't wait and end up bummed like the poor fools I've seen outside the club begging for tickets the night of show. You don't wanna be that person!
Highly Touted Journey Tribute Coming To Mercury Ballroom On Friday Sept 16:
The band is called Departure and they are from Atlanta. They are supposed to be pretty damn good! I wouldn't mind seeing this show to see if dude can hang, singing Steve Perry's vocals. Not an easy task by any means. Check out the video I've provided. He seems to be a helluva singer. Is the guitarist as good as Neal Schon? We'll see! Go check out Departure at the Merc. I might be there.
Disturbed, Breaking Benjamin 2016 Tour W/ Alter Bridge And Saint Asonia- Two Shows In Our Region:
Wednesday, July 20 at Klipsch Music Center in Indy, and also at Riverbend in Cincinnati on Wednesday, July 27. Sounds like a pretty sweet show for real! Lots of ladies will be there, too, I'm betting. Might have to make one of these shows!
Rob Zombie/Korn And In This Moment Coming To Riverbend On August 2:
This promises to be a knock-down, drag-out event. Should be a wild one! Get those tickets. Here is the new Rob Zombie video! I don't know about this song though. A little too much Primus' "Big Brown Beaver"-sounding for me, I think.
Rock For Kosair 11:
Help us help poor children have a good Christmas. On Saturday, November 19, you will have a chance to do just that! The Rock For Kosair benefit lives! RFK11 will be at Diamond Pub on Baxter Avenue. I'll be getting in touch with you bands very shortly about playing, so some of you will be contacted soon. Stay tuned for RFK news/info.
Rockin' The Tracks Festival In Irvington:
Saturday, July 16 at The Old Train Depot in Irvington Kentucky, there will be a concert featuring; Signal The Revolution, American Bombshell, Manic Methed, Mettal Mafia, Tiffany Tucker, Pick your Poison, Jayson William Allen Band, Sincade and Others. Car and bike show, vendors, games, food, and all kinds of stuff for kids. All ages! Free. 12 p.m.
Def Leppard, Reo Speedwagon And Tesla Coming To Riverbend On July 5:
This should be one for you oldschoolers! Def Leppard is awesome live, especially the guitars! And Tesla is good too, and they're really nice guys. Check it out!! REO kicks ass too. Kevin Cronin has great vocals and is a great songwriter.
Heart, Joan Jett And Cheap Trick Coming To Riverbend On Friday July 22:
I saw Heart a few years back and I was blown away. Omg. They are amazing!! No shit. So do yourself a favor and get yo asses up to Riverbend to be blown away by sheer talent. The Wilson sisters are the real deal, peeps! The guitar playing of Nancy is epic and Ann's voice is as beautiful as ever! And everyone loves Cheap Trick! Hell, I may have to go see this show just to see those two. Joan Jett is alright, too, I reckon.
Check it out, you won't be disappointed.
Slipknot And Marilyn Manson Coming To Riverbend On July 12:
Not a big fan of either band, but I'm sure it will be a fun show! Riverbend is always fun. Attend!
Kingslayer, Is It The End?
Kingslayer vocalist Chris Leone has been diagnosed with Multiple Sclerosis and the prognosis for Chris is not yet known. That being said, the band will take a break. Chris is an amazing singer and a cool dude, I hope he overcomes this ailment and comes back to slay you all vocally very soon. Stay tuned for Kingslayer news.
Chadillac Dundee's New Lineup:
Rap rockers Chadillac Dundee have a new much improved lineup now and are ready to rock in an all new style. New lineup consists of K-7 on guitar, Leebo on bass, and Rod Mac on the turntables! Three talented guys that I know personally. This change should take CD up a level or five. Much better gear/tone, and there is massive punch in the CD arsenal. So lookout for Chadillac Dundee to come ripping through your town very soon. See their showdates in upcoming shows!
Lethean Parts Ways With Singer:
The band has parted ways with singer Michael Lyons over personal issues. It's unclear whether Lethean will continue on with a new singer or disband. Guitarist Dale Donaldson isn't one to quit/give up though, so I doubt this is the end for Lethean. In fact, if I know Dale as good as I think I do, I'd say he already has someone in mind to replace Michael on vocals. I'm sure we'll be seeing a new version of Lethean sometime in the next few months.
Musician Of The Month:
This month's feature is guitarist Doug Florio of Kimmet and Doug. Be sure to check out his feature this month!
Solo Of The Month:
This month's solo is drummer Jody Kendall of Untold Rellik, out of Frankfort. Untold Rellik has come a long way in a short time, so here's to you, Jody!
LMN Bad Humor Report-
What are some funny stories from Louisville musicians regarding gigs and playing live? This should be an interesting read! So I'll give you quite a few to chew on!!
Bucky Bryant writes "We were practicing during a thunderstorm, and lightning came in and caught my amp on fire, and the fire extinguisher was empty! Our drummer, smothered it with a quilt that was inside of his bass drum!"
Bruce Lafrance writes "The time Rahul Borkar smashed Brad's guitar over his face and broke the neck in half."
Rod Mac states "Kyle Grey used to play whole sets with his sack hanging out behind his bass. From time to time he would flip his bass around and expose "the brain". LOL. 95 percent of people didn't even notice!"
Pat Bereis says "Dave Williams JR . tells the best rock star story ever. His band was playing in Indianapolis down the street from a theatre where Yngwie was playing that night. He walked down to the theatre and Yngwie came walking out on the sidewalk with his 5-foot-2 manager. Some kids across the street saw Yngwie and ran up to him, his manager shood them away and one of the kids says "Yngwie, what's up?" His manager whispers in Yngwie's ear and Yngwie whispers back to his manager says" Yngwie says Not Much" What a Dick Head."
Frank Campbell tells "Danny Murphy tells the best story about vocalist Pat Bereis. Somebody had shit their pants while you all were playing and the smell was so bad he could hear Pat gagging in the monitors."
Cory Smith relates "Playing outside at night is fun. We had a pretty awesome light set up. Um, we found out that bugs like lights at night. They also like to fly right into your mouth while you are singing!"
Riedal Roncort says "We were playing in a metal fest in Varadero, (Cuba) once and after the concert a fan ask our vocalist to cut the name of our band in the chest with a very sharp razor the guy brought to us, dam so much blood, pp were making a crowd to see, suddenly a police enter the circle and put us in jail for the whole night, can you imagine? No buzz, no girls after you play just a dark miserable cell."
Peter Rodarte writes "I Swallowed my vomit a few times mid-scream when opening for Flaw at TekWorld. Too much Wild Turkey with Billy Burton preshow."
Charles Conn says "I was standing on the end of a stage looking right at Wayne Young. He had just started to perform. He was playing guitar and when he started to sing his dentures popped out and bounced back off the mic foam and he sucked them back in his mouth never missing a note or word like a boss. He knew I had seen that. He turned to me and we both laughed. He's a pro. Also, when I was manager of security at Jim Porter's Good Time Emporium I repossessed the drums of the stage from a band while they was on break. You had to be there, it was hilarious!"
Brad Linzy states "During a practice once, our band was writing a new tune and just jamming out, building up to this intricate musical climax. Just then our other guitar player stepped up to the mic and completed a ground circuit between his amp and the PA with his lips. He let out this guttural, otherworldly scream, like something out of the Exorcist. The drummer, bassist and I locked eyes with an unspoken "HELL YEAH!"
We dug in, jamming harder. The scream continued for what seemed like 12 bars. We were banging heads, enraptured, wondering how Mikel Owen suddenly learned to sing like that. After a minute, the scream stopped, and so did Mikel's guitar. We looked over. Mikel's down on one knee, whimpering. We still didn't know he'd been shocked. We just thought he was still locked in some quasi-religious musical experience. I just remember thinking at the time "Duuuude! Rock and roll!" \"
Derrick Pedolzky "I swallowed a tooth onstage once and spent a whole song offstage trying to puke it up. Or the time a monitor caught fire so, I put it out with my beer while playing."
Alan Chadwell "I once played my bass with a 14-inch, rubber dick!"
Dallas Cole "We did a gig for bands for brothers in Bardstown and in the middle of the solo in "Black Magic Woman" the generator at the outside gig ran out of gas everything went dead the drummer Bobby Harrison took a 20-minute drum solo till they got the generator gassed and up and running again and we went back into the solo and finish the song. Everyone thought it was part of the ACT."
Joey Goldsmith "That time we were playing Trixie's and Andrew's guitar disappeared as his amp fell off the back of the stage."
Dave Hill "We had a car and a band truck out on the road. I was driving the truck following the car across Iowa at 4am. I started smelling a skunk really strong, 30 minutes later, I'm still smelling it. We pull over for gas and I ask the guys in the car if they smelled the Skunk. They said "Smell it, we F**kin HIT it!"
Namon Brothers "Sons of Medusa were playing the Halloween show at Jillian's. Our last song featured 3 minutes of guitar solos, during which Mark Patrick Doss leapt into the crowd. He was rushed by a VERY large man who proceeded to hump the shit out of him. Being the caring bandmate I am, I whipped out a high powered Nerf gun and shot him in the face repeatedly. Dude took it like a pro, tho. Didn't miss a note."
Eddy Metal "Back in 1999 my band Sideshow was opening up for Overkill in London, Kentucky, and we had a huge, planned, dramatic intro with keyboards, building up to a powerful crescendo, and at the climax, right in front of a few hundred people, right before the guitars bust in loud as shit, right when our singer says "We Are Sideshoooooow!!!" All power goes out in the venue except the monitors. Everyone is in the dark. Our singer Andy Christ (whom nobody can even see) says pathetically "Well, we were Sideshow."
LMN Live:
Bands, send me those live videos! If I like what I see and hear, it could be put up on our website!! Enjoy a lil' exposure for your music! Eddymetal1@aol.com
LMN Live – Indy's American Bombshell:
These guys got good stuff going on for them. Keep your eyes out for this band coming through town.
LMN Live - Thunderstruck@ Randy's Bandaid For Cancer:
A killer AC/DC cover band from right here in Louisville. R.I.P Randy.
What a killer show. I was right up front taking pics!
LMN Live – Vamt:
Here is former My Own Victim vocalist Vic Hillirich's newest project.
LMN Live - Manic Methed:
Check out newer rockers Manic Methed.
LMN Live – Sons Of Medusa:
Some Louevil metal for ya.
Upcoming Shows:
3rd Street Dive
Saturday, August 13 – Manic Methed.
The Cure Lounge
Saturday, July 2 – Manic Methed. 9 p.m.
Diamond Pub
Saturday, July 11 v 10 Years w/ He Is Legend and Spoken. 7:30 p.m.
Saturday, July 30 – Guerilla Red, Despite The Fallen, Hell Came Home , day, Of Ruin and Mariposa. 7 p.m.
Saturday, November 19 – Rock for Kosair 11.
Hard Rock Cafe
Thursday, July 21 – Smile Empty Soul w/ Romantic Rebels, Everyday, losers, Beitthemeans and Leafdale. 7 p.m.
Magbar
Thursday, July 7 – Chadillac Dundee.
The Mercury Ballroom
Saturday, July 23 – Zakk Wilde Book Of Shadows Tour
Saturday, July 30 – Carcass, Crowbar, Ghoul and Night Demon. 7 p.m.
Wednesday, August 3 – Ratt w/ Downtread and louisville's own Year Of The Gun. 7 p.m.
Tuesday, September 13 – Chevelle.
Friday, September 16 – Departure – The Tribute to Journey.
Sunday, September 25 – Devin Townsend.
The Monkey Wrench
Saturday, July 23 – Jaggapollza 5- w/ Juke Joint Revival, Gavin Caster, The Allen Lane Band, JC Harris II, Matt Jaggers and other surprise guest. All proceeds benefit Hospice of Louisville. 8 p.m. – 1A.M.
Pekin, Indiana 4th Of July Festival
July 3rd and 4th – Manic Methed.
The Spillway Bar And Grill In Bowling Green , Ky.
Saturday, August 20 – Despite The Fallen, Saint Mayhem and Year Of The Gun. 9 p.m.
Trixies Entertainment Complex
Wednesday, July 6 – Nonpoint w/ special guests Chadillac Dundee, Caducus, Failure Anthem and Kiss Kiss Bang. 7 p.m.
Wicks On Baxter
Saturday, August 27 – Unleashed. 10 p.m.