November 2001 Articles
Cover Story
Kevin Gibson
Features
Keith Wicker
Keith Wicker
Columns
Berk Bryant
Decimus Rock
Mike Stout
Paul Moffett
Chris Crain
Keith Clements
Rick Forest
Jason Koerner
Muffy Junes
Eddy Metal
CD Reviews
Bob Mitchell
David Lilly
Jason Koerner
Rob Greenwell
Rick Forest
Amanda Hettinger
David Lilly
David Lilly
Kevin Gibson
Michael Beaird
Rick Forest
Amanda Hettinger
Performance Reviews
Rob Greenwell
Rob Greenwell
Rob Greenwell
Rob Greenwell
Keith Clements
Blogs
Got Shows?
Send Them To Us
Bookmark Louisville Music News.net with these handy
social bookmarking tools:
Available RSS Feeds
- Top Picks
- Today's Music
- Editor's Blog
- Articles
Add Louisville Music News' RSS Feed to Your Yahoo!

Issue`: November 2001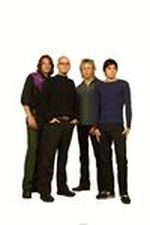 Photo By Photo by Hunt Sidway
Meet The New Cooler, Different Than The Old Cooler
By Kevin Gibson
When we last left Cooler, they were a critics' and Louisville media darling, blowing up audiences with high-powered tales of heartache and pain. It was March 1997, and the band was eagerly anticipating the imminent release of its debut CD, Pieces of Ache, on Buzz Records.
It's interesting how times - and bands - change. More than four years later, Cooler's debut album has indeed been released, but it bears little resemblance to Pieces of Ache, and it's not on Buzz Records. Only a few of the songs from that first recording session still survive in the current Cooler lexicon (including the original title track). No, the band hasn't really reinvented itself, but it certainly has improved. Making a good band isn't altogether different than making a good cup of coffee. An early batch might be too bitter or too weak. It might even be exactly right, but finding that consistent blend is what's important.
It bears noting, also, that this is the first time in Louisville Music News' twelve-year history that any band has been featured on the cover more than once. Indeed, times, like bands, sure do change.
Elvis And Coffee
A Sunday afternoon at Mark Ritcher's pad isn't unlike Sunday at Mom's. Folks lounge around sipping drinks, nibbling snacks and puffing nonchalantly on cigarettes. Some slumped back on the couch, a few lounged on the floor. Meanwhile, Ritcher's CD changer shuffled through a healthy variety of tunes, from Johnny Cash to Rival Schools.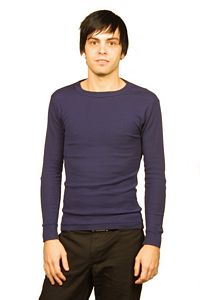 Photo By Photo by Hunt Sidway
Guitarist Jeff Goebel was talking about Elvis Presley, specifically about how much he loved Presley's gospel work. "Hound Dog" was the song playing at the moment, however. Ritcher's girlfriend, Kris, soon came into the room with coffee. Immediately, Mark noticed it looked a little ... well, transparent.
Bassist Scott Darrow confirmed with an arched eyebrow that the coffee didn't quite taste like coffee. As Kris went back for another run at the coffeemaker, the band discussed its new album, Oh Happy Day, which was recorded with producer Ed Rose at Red House Studios in Eudora, Kansas (near Topeka ... or is it Lawrence?). Recording actually began a couple years ago, and in truth Cooler remained fairly incognito during that time, playing only occasionally (Ritcher played several gigs with the Enkindels during that time).
"The record took waaaaay too long to make," Ritcher acknowledged. "We only planned to go in once for about 10 days, and once we got halfway through we realized we still had a lot of work to do."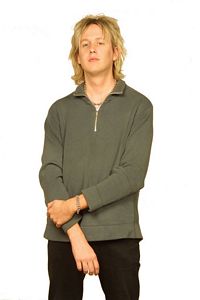 Photo By Photo by Hunt Sidway
"It's all my fault," interjected drummer Jeremy Sherrer, who joined the band not long before recording began.
"Yeah," Mark retorted with a laugh, "Jeremy was done in like two days."
(Cooler is well-known for its preciseness in the studio and on stage. These guys know how they want to sound and will not settle for anything less. One listen to the new CD, with its swirling keyboards and Beach Boys-like harmony vocals, and you'll understand why.)
Cooler returned home about half finished and more than half broke. Finishing the album would be an expensive chore. Finishing the album the way they [italics]wanted[end ital] to finish it would be nearly impossible without some help.
"I had a decent job, and I had already spent all my money," Ritcher said. "Jeff had spent all his money, Scott had spent all his money and Jeremy had spent all his."
So, Ritcher said, they called John Timmons of ear X-tacy Records. "We thought, `Hey, John is really nice ...'"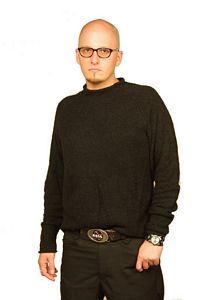 Photo By Photo by Hunt Sidway
They sat down with Timmons over lunch, armed with some rough mixes, hoping they would be deemed worth his, uh, "time." Timmons indeed has found Cooler worth the time.
"When the Cooler boys delivered a pizza AND an amazing demo to me, how could I NOT release it?" said Timmons. "These guys should have had a record out years ago. ... They write great, memorable, funny, smart-assed, sweet pop tunes, and play 'em like there's no tomorrow."
Long story short, Cooler and Rose - with Timmons' blessing and financial support -- finished up Oh Happy Day as quickly as possible. There were two songs left off the final product, so the 12 songs that made the disc truly are the best of the bunch, including "Rock Show '83," which long has been a local favorite, in part because it sums up the band so well - it's a sardonic tribute to arena rock that enables the band to ascend to its ultimate euphoria of middle school giddiness, while still displaying a distinctively adult sense of humor and showmanship.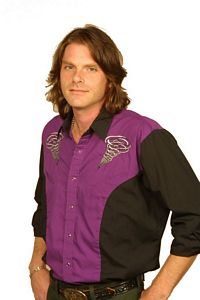 Photo By Photo by Hunt Sidway
The album finally came out this past summer as an ear X-tacy release and, of course, has garnered rave reviews. The mixing was all done in California, and Darrow did the artwork. As good as the art is, however, it proved to be yet another hurdle. The early printing of the cover sleeve - a white transparency with the band's logo imprinted on the inside - didn't work. The ink rubbed off far too easily, so additional experimenting had to be done. The problem was finally solved but, notes Ritcher, "If you rub on them, it still comes off."
Nevertheless, the album found its way to the public and has been played extensively on WFPK Radio Louisville. Finally, the long wait is over, right? Well, no. Actually, it has just begun.
Meet The New Cooler, Different Than The Old Cooler
Kris had another pot of coffee at the ready. This time, it wasn't see-through, but Ritcher still wasn't ready to call it finished. We won't say what he called it, but Kris's reaction was, "Give me that if you don't want to wear it." Heading back to the kitchen for another try, she announced, "Everybody is staying for coffee!"
Sometimes you get the coffee nearly perfect the first time - but if you don't make a pot for a while, getting back to the brewing is almost like starting over. So it has been for Cooler.
In the time between the recording of Pieces of Ache and the recording of Oh Happy Day, there were changes, and not just the departure of drummer David Hoback. If you go back into the files and read the adoring clips by local music writers from 1997, then check out the nods from today, you see a definite nod to a re-tooling of the band's sound and focus.
Is this truth or perception? And how did it happen?
"It wasn't contrived," said Ritcher, who isn't really the band's spokesman so much as he is usually the first one to pipe up with an answer when a question is asked. "Musically, we do what we do collectively. Once you do that, then you put on your business hat and see what works best."
Indeed, in previous days, it was often Ritcher and Goebel, no strangers to dealing with failed romances, who brought songs to the band nearly finished. Bringing songs in bits and pieces has enabled the other members of the band to make bigger contributions, ultimately resulting in more complete songs - even if the songs don't get finished as quickly.
"It does mean we're happier people," said Ritcher. He admits that once he and Goebel got past the lost loves lamented thing -- "and became men" -- they found ways to write happier songs.
"Plus, we just don't care as much as we used to," Goebel said. "The drama of the boy-girl thing is slowly subsiding."
"There has been a gradual change," said Darrow. "To me, it's not a big jump. But if you listened to the old stuff, then the new stuff, it might sound that way."
Here's a sampling of what the music media said about the band in 1997: "Cooler has an obsession with heartbreak and despair" (Louisville Music News); "Cooler is a rock band defined by bruised hearts and volume knobs" (The Courier-Journal); "Hearts-on-sleeve sarcasm ... as deadly as it is endearing" (Next Flash).
It's worth noting that if you go to a Cooler show, the chances of hearing a song that isn't one of the 12 on Oh Happy Day is almost nil. The band assures us it's only to make sure people pay attention to the present rather than the past. But it truly is a new and improved Cooler you'll hear on stage and on CD.
Pop a copy of Oh Happy Day in your CD player and, while "Screw" (the heart-wrenching story of the one that got away) still burns with emotional agony even in its pop-punk clothing, songs like "Party Time," which follows the band on a night out with the guys; "I Love Rock," a song about how much Cooler loves rock (no, really), and "Girls' Night Out" are just pure, silly, accessible fun. It is this sense of fun and the accompanying sense of humor that now seem to reach out and grab fans and music writers alike.
Indeed, Cooler was tabbed by those in the know as "the next big thing" several years ago. When Pieces of Ache went by the wayside and Cooler seemed to disappear for a while, it almost necessitated a starting over. Not that anyone changed their minds about Cooler's potential (including Cooler itself), it just no longer seemed quite as inevitable that they would be making the sign of the beast at us from MTV rather than from the tiny stage at the Rudyard Kipling. With the release of Oh Happy Day, and its new attitude, the band is in many ways starting over.
Some even say that a band gets only one shot. Cooler isn't so sure.
"I wouldn't say this is the ONE shot," Ritcher said, "but this is the best shot so far. We're not counting on the major label thing. First you have to do it yourself and see if that works."
It could be construed as a good sign that comparisons to Weezer abound, and one could also compare Cooler to lesser-known acts like indie-label success Nerf Herder (although Cooler won't necessarily appreciate it as much). One good element in this is that Cooler has suddenly attracted a younger audience. Young people generally make up most of the music-buying public, and Cooler has a following of young teen-agers to go along with the worshipful music writers of the River City.
One of those is 12-year-old Morgan Bailey, daughter of WFPK jazz jock Phil Bailey; Bailey first saw the band at a Live at Lunch gig this summer.
"Cooler is really cool," Bailey said. "They're, like, new, and their music is really good. They aren't as popular as everybody else, so that makes them stand out, and they're all really funny in person."
Otherwise, Morgan's musical interests are what you would expect from a girl her age. Imagine Morgan's dream concert: Britney Spears, 'N Sync, the Backstreet Boys ... and Cooler.
Don't laugh. You just never know.
What Does The Future Hold?
Another round of coffee comes from Ritcher's kitchen, with the ever-hopeful Kris certain that THIS time everything is in order. Once again, Darrow isn't quite convinced.
"It's supposed to be `chocolate spice,'" Kris tells him.
"It tastes like Old Spice," Goebel clarifies. This prompts Kris to taste it herself.
"It tastes like s**t," she corrects. "Excuse me, I need to lie down."
Meanwhile, Cooler was revisiting its past and talking hopeful talk about its future. Most know that Cooler was born about 10 years ago in the form of Hopscotch Army, a regional cover band that sported Mohawks, and attitude and a lot of onstage energy. Local singer-songwriter danny flanigan was part of that era as well, but it was Ritcher, Goebel and Darrow that would see the band through several incarnations to its present form. After years of playing primarily covers and opening for national acts (from the Smoking Popes to the Romantics), they finally grew weary of it.
"We were really doing a double-duty thing," Ritcher explained. "Being a cover band was our job" while playing originals was kind of the bonus.
"We got way too used to the money," Goebel added.
"I kind of wish we didn't do it now," is Ritcher's assessment of that period. "There were days we didn't look forward to playing music. Now, 99 percent of the time it's something you look forward to."
That speaks volumes. Hopscotch Army got around. But what they gained in Velcro Pygmies-like regional support, they lost in credibility as artists in the eyes of many, and it weighed on them. It probably didn't help that they were from Louisville, where it's nearly impossible to get "discovered" if your name isn't Travis Meeks (although Cooler loves Louisville). Even still, as a Louisville band it can be tough to even get people to come see you in your home town if you're playing all originals.
"I'm convinced," said Sherrer, "that there are very few people who take the time to find out what a band is REALLY about."
Having Timmons and WFPK on their side helps, but to get noticed outside Louisville takes another level of commitment and work. And time.
Goebel is the one who tries to make as many outside contacts as possible. With the help of Timmons and their PR flack, Leslie Stewart, there are several distribution opportunities possibly in the works for Oh Happy Day. The band has a friend who previously worked at SubPop Records, which doesn't hurt. Also, Goebel has found a receptive ear at DemoDiaries.com with the song, "Rock Concert '83." Bands like Papa Roach and Nickel Back are two artists who have broken out nationwide, partially as a result of exposure on that site. Not that anything is guaranteed.
"I can show you a pile of rejection letters," Ritcher said. "I think everyone has rejected us once."
But Cooler will play a couple of dates in New York the second week of November which, they hope, will be attended by some industry types that Goebel has made contact with. They plan to go to Los Angeles to do the same thing early in 2002.
"The hope is that some of the people we've talked to on the phone show up," Ritcher said.
"And they like us," Goebel added.
"And maybe the next time we go they bring their boss out to see us," Ritcher concluded.
"It's always fun to take your music to another city," Goebel continued, "especially a city like New York. "We have some people interested in us who have managed other (successful) bands. They're pretty respected people, and maybe they will come out to see us."
The goal is not necessarily to get signed to a major label and become the rock stars they often sing about.
"If we can have our job to be making music, we'll be satisfied," Ritcher said.
"I agree," Goebel said. "If could make a decent living playing our music, I'll be happy. We don't really have stars in our eyes."
Darrow added, "That would be a good living, to play our music and not have to worry."
Many of Cooler's members are in their mid-30s. The older musicians get, the more limited the opportunities become. Asked about where Cooler might be in two years, Ritcher deadpanned, "The world is our oyster." He does, however, note that they tell labels they are in their late 20s.
"I think we're as handsome as we ever were," he reasoned with a wink.
"Even more so," Goebel agreed.
Handsome or not, the key is recognition in the music industry. If Timmons believes in Cooler - and he does - perhaps someone else will, never mind the years they spent playing covers and never mind the time it's taken for them to find just the right flavor.
Timmons believes perhaps even more than the band does. He says there is no contract guaranteeing his tiny label a big payday if Cooler does manage to go the distance.
"I DO believe they have as much potential as anyone to `break out nationally,'" Timmons said. "With the state of the music industry these days, that's two chances: slim and none. I'm betting they DO get signed.
"How can you NOT love these guys?" he continued. "To me, Cooler is a breath of fresh air in the music world ... they buck all the current trends. They have the sound, the looks, and the determination to make it to `the big time.' In my book, they already are. It's time to share our little secret."
Stranger things have happened, as evidenced by Kris's last batch of coffee on this particular afternoon. She waited nervously as Ritcher, Darrow and Goebel took their first sips. A brief silence fell over the small congregation.
"It's great," Ritcher told Kris.
Kicking high in the air, Kris said, "Ha! Take that!" Turning to the one representative of the media in the room, she added, "Write that down, Kevin. It's good to the last drop."
Perhaps Cooler's latest mixture is also. Only time - and experimentation - will tell.
Tags: