April 1989 Articles
Cover Story
Staff
Columns
Paul Moffett
Staff
Performance Reviews
Keith Clements
Dallas Embry
Jean Metcalfe
Paul Moffett
Jean Metcalfe
Calendar
Staff
Errata
Staff
LASC
Jean Metcalfe
Jean Metcalfe
Staff
Staff
Karen Le Van
Dallas Embry
Jean Metcalfe
Jean Metcalfe
Dallas Embry
Staff
Diana Black
Industry Review
Paul Moffett
Music Business News
Staff
Staff
Paul Moffett
Staff
Staff
KYANA Blues Society
Rocky Adcock
Cartoon
Dan Colon
Louisville Homefront
Dallas Embry
Staff
Sara Pratt
Staff
Staff
Staff
Staff
Blogs
Got Shows?
Send Them To Us
Bookmark Louisville Music News.net with these handy
social bookmarking tools:
Available RSS Feeds
- Top Picks
- Today's Music
- Editor's Blog
- Articles
Add Louisville Music News' RSS Feed to Your Yahoo!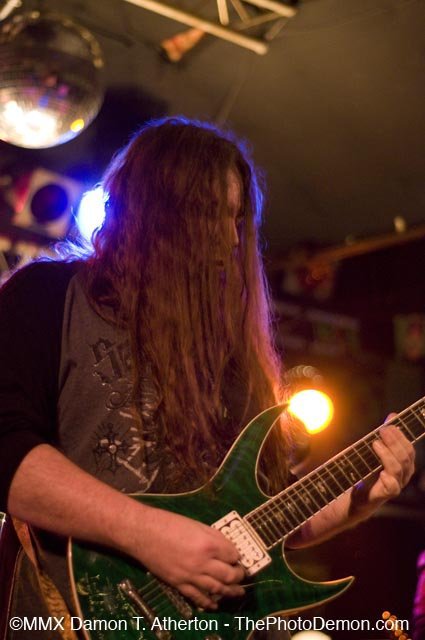 News From the Pit
Metalheads Have Huge Hearts!!!
It's blazing hot. Summer in the Ohio Valley is a sweltering thing. What better way to enjoy those hot summer nights than to get out and enjoy some great local talent? We got some good shows coming up this summer, people, at least for those who support our original music scene! We got MetalFest 4 coming, which is an annual outdoor rock n roll/metal event featuring over 30 regional bands, all to raise money to fight cancer. Some very good bands too! So you people might want to get in your cars and make a roadtrip for some fun and metal in the sun. Metalfest is at The Boondocks Bar and Grill in Shepherdsville, Kentucky. (see info/lineup below)
There is another cool outdoor concert, an Eastern, Kentucky Tornado Victims Benefit show called Rocktopia (see below), going on in Eastern, Kentucky that has people talking. A benefit for the poor people of West Liberty, Kentucky. A town that was wiped out by tornadoes on March 2. A few bands from around here are included on the two-day event on August 3 and 4.
We got some other great shows going on, too. Motley Crue and Kiss at the KFC Yum! Center on August 1 should be a fun show. I've seen both bands in their prime (Kiss in '79, and Crue in '84), so I'm thinking I'll pass on this one. Power metal rockers Iced Earth are coming to Louevil for what I believe is the first time, on Saturday, July 21 at Phoenix Hill. Louisville Deathfest is an all-day trip to hell, courtesy of a chitload of brutal metal bands playing at The Vernon Club on Saturday, July 28, and we also have Terry Harper's Summer Slaughter Tour he brings in every year at Expo 5. There will be a chitload of heavy bands there too, some awesome metal bands like Goatwhore, Between The Buried And Me, The Faceless, Job For A Cowboy and a whole lot more. A metal smorgasbord. And for those who like their music a bit bluesier, ZZ Top and Lynyrd Skynyrd are coming to Riverbend in September (See below).
It's been a heck of a roller coaster ride for me over the years, and lately it's been no different.
My mother was diagnosed with cancer all of a sudden and they operated to remove it, and she is recovering nicely. Thank you to all of you who know me for real, for your support. I lost my grandparents to cancer, and I didn't want to lose my mom that way. So Allen Ashbaugh's "F**K CANCER" Benefit has a bit of a deeper meaning for me. I'm sure many of you have lost a friend or family member to the dreaded disease. Let's all try to support this MF4 Benefit.
For two great causes; to help Allen fight cancer, and to support our regions original rock/metal.
Me? I'm looking forward to playing many shows this Summer and Fall with all of you great regional rockers, starting with the METALFEST 4 and ROCKTOPIA benefits. And let's not forget my ROCK FOR KOSAIR benefit in November. I'll be picking bands in the next month or so.
So, yeah, our Rock/Metal scene is doing some real good. That is what I like to see!
I know a lot of you don't have the funds to contribute a donation, but even if you made it out and supported the show cause, THAT would mean a whole lot to the fight against cancer, and to helping the town of West Liberty get back on their feet after that horrible tornado.
Let it never "EVER" be said that we metalheads do not care or contribute to worthy causes!!!
The Metal Grapevine
Eddy's Fun In The Sun Tip - Check Out the quarry:
You've probably heard about this quarry place everyone is talking about. It's still kind of a secret, a secret you want to get in on. It's a rock quarry where people go to swim and have a nice relaxing day in the sun, which is something probably everyone needs every now and then! Not many swimming quarrys have operated in this area. We used to have one called Tucker's Lake, but it closed many years ago. That place was super-cool. Anyway,s I've been hearing a lot about this quarry place. I had a long rough week at work. I need the relaxation, so I just went to check it out for the first time ever.
The Falling Rock Park Quarry is located in Lagrange, Kentucky about 30 minutes away, a few miles off I-71 North. The water is nice and clean, and there aren't too many patches of funky shore like most lakes/ponds have. There is a wide variety of folk that go to the quarry. One great thing is that it is no kids allowed! 18-and-over baby! So, yeah, there is going to be some revelry and partying. There are black people, white people, minorities, hippies, rockers, musicians, cute females (OMN), and college kids. They had the music bumpin' and seemed to be having a terrific time at the quarry. There is a No Alcohol rule and the management is pretty strict about that. Who needs booze to have a good time swimming? Not me.
They have rock platforms to jump off. The large, fun crowd screams when someone hits the water in a bad way, and they also scream encouragement to those who lollygag too long on the jump platform.
It's all in good clean fun. No fights, no racism, no drama. Just people having fun in the water.
The high, white, rock cliffs around the clear blue water, and the visible white boulders beneath the surface make for a relaxing and pleasant trek away from your everyday drab routine. I met some cool rockers who were playing guitars and we partied a bit. Cool people. Cool place.
I did get in a fight with a mean fish who apparently didn't like me near his boulder.
He and I had it out! That little f**ker about took my toe off. FISH, 1, EDDY, 0.
Look up Falling Rock Park on Facebook for directions and pictures/info. You won't be sorry.
MF4, The Jeremy Noe 2-Day Cancer-Fighting Benefit Concert:
This month is the Annual two-day MetalFest Cancer Fighting Benefit Concert put on by promoter Allen Ashbaugh at The Boondocks Bar and Grill in Sheperdsville, Kentucky on July 20 and 21. This year Allen has a little more in store for you rockers out there. He has included a few other venues and made it a multi-club event!!!
This has become a very cool annual event, so let's find out what the scoop is from the founder and big cheese of Metalfest, promoter Allen Ashbaugh. (I would like to point out that Allen has helped me with my Rock For Kosair Childrens Benefit the last few years.)
Eddy:
How did this whole Metalfest Benefit come about, bro? And who is Jeremy Noe, the man you named the event after?
Allen:
In April of 2009, my friend Cory Higgs called and told me I needed to talk to Jeremy Noe, that he was sick. After speaking with Jeremy and him telling me he only had 18 months, I was left speechless!! I wanted to help but didn't know how, so I started to build him a party! I tried to make it country/rock but no-one wanted to help out without getting paid until Chris Justice from (Descention) and Nate Stevens (Red Eyed Lies) hit me up and wanted to help me throw this party for Jeremy. So in seven short weeks, I booked, promoted and partially hosted (with help from Skinny J) the very first METAL FEST. We had a blast and most important, Jeremy had a blast and we wanted another one!! So I put on a few other smaller shows and started working on Jeremy's second show, when just 2 months shy of the show, I lost my friend to cancer. The 2nd Metal Fest was called Havoc On The Farm another great time, and I turned in all I could to the American Cancer Society ! Again good times...while on the stage at Metal Fest 2 Havoc On The Farm I told everyone from stage how Jeremy wore a black wrist band that said F**K CANCER and when they screamed it back to me it was apparent that they was wanting a Metal Fest 3 which was named F**K CANCER!! I was dogged for the what I say it and how I put it out there but guess what...that's how I feel. I guarantee everyone who has lost a loved one to cancer has said it – F**K CANCER. Now after the WAVE 3 attack on me last year, I've dotted all the I's and crossed all the T's to make sure that you all will get the party y'all wait for each year and when Erick Flack's come callin' for interviews, I'll be ready....with cleaner language.
Eddy:
Tell us about what this concert benefits? Where does the money go and who benefits from the proceeds? Last year you had some unpleasantness in the media (that really pi**ed me off), caused by some very malicious/dishonest people in the scene, and their actions made our music scene look bad. I'm sure this year you will be far better prepared to face accusatory douchebags pointing the finger with no cause to do so.
Allen:
I did have some BS going on but they just wanted to make sure I wasn't taking from the show, which I do understand, but what I'm doing is just outta my heart and love for Jeremy Noe and the friendship he gave me. Don't get it wrong, this show is also for my Papaw and your Grandma and everyone else out there who has their OWN Jeremy Noe story to tell! This is for everyone to celebrate the lives of the ones we lost to cancer!! I wanna thank Erick Flack for doing his job but he could have told the whole truth and not left nothing out!! The video was edited to make me look bad but I don't care about that either. My heart and intentions was right and that's why I stand here today working on MF4 The Jeremy Noe Cancer Fighting Weekend ! All "net proceeds" (which means everything made after the show is paid off) will go to the Jimmy V. Foundation to help with cancer research and treatments!
Eddy:
Tell us about the stages, venues, and bands that will be playing? What time is everything kicking off? And how much is it to attend? and what's up with the bonfire comments? You said you were going to have a bonfire that will make the gods notice! I like that. Oldschool field parties! This is going to be sweet....
Allen:
I got in touch with Andy Garrett with A.G.E. and he is getting me two 20x20 foot stages for the outside, and Derby City Tent Rental is covering for us. Mr. Mike Taylor is running the sound like he does every year at MF and he has informed me that he stepped his PA up, so bands, you all will have the best soundman in the scene and two nasty huge stages. Rrip em up and be the national band I want all of y'all to be!! Phantom Fireworks is donating fireworks again this year and Tim has informed me that he is bringing more than he did last year, so thank you to them guys for blowing up our night skies!! It is $10 to get in and its all-ages at the Boondocks , so bring your family, camp, fish, cookout, enjoy live music, bonfires, [and] the best people while the whole time fighting cancer in a big and positive way!!
That's at the Boondocks in Shepherdsville, I also have some great Rock N' Roll/Country/Folk music going on at Union Station the same weekend under the same event name and doing the same thing –fighting cancer!! Billtown Road, The Lost River Cavemen, Dangerous Liasons and That Dude Alex, all ready to do this thing! At the Irish Exit in New Albany Indiana I have some awesome Hip-Hop artists out there fighting with me: Matt Contraband Sturgeon, Boombox Poets, and Todd Nuffsaid Sturgeon, Lil Meezy, and about 25 others all fighting this terrible disease with me. Brewkee's on Valley Station Road, I have Mark Conover and the Four-Hour Soundcheck, Thistle, That Dude Alex and a bunch more acoustic artists, all helping to raise money and awareness!! We should all be proud to live in an area where the music scene cares enough to come together and help fight for others we may never get to meet. Who says the 502 music scene is dead?
I know 67 acts that would beg to differ!
Thank you, Eddy Metal, for taking the time to write this up about this show. It's near and dear to my heart, like I'm sure it is so many others. I won't let y'all down this year and it will go down in the books as a great show for Louisville.
Eddy:
Great job, Allen! Total props. I had fun last year when we (Krosjoint) played Metalfest, and we are looking forward to kicking some butt once again on that Friday night!
Here are the complete lineups for the whole MF4 multi-venue event. Enjoy!
For more info http://www.facebook.com/events/190759561018530/
MF4 at The Boondocks – Friday, July 20. Lineup: Left In Despair, Kings Descent, Overload, The Names Stroker, 2 Pump Chump, Krosjoint, Unreserved, Bury The Wicked.
MF4 at The Boondocks – Saturday, July 21. Lineup: .Granshaw, Graveflower, The Revenants, Ohlm, Devil And The Darkness, Surviving Thalia, The Mighty Auroch, Branded By Hate, I Left Her Body In The Woods, Under Red Skies, Demise Of The King, Johari Window, Thorr-Axe, Succumb To Demise, Threads Of Sorrow, Debridement, Sever This Illusion, Stripmind502, Old Vikings.
Mf4 at The Irish Exit – Friday, July 20 Lineup: Jazz Madgic and Natural, Lil Meezy, B Good, Hustle Tactics, E-Flat, Zebras In Public, Actual People, Burning Babylon, Tha lou10cents and King Dadoo.
MF4 at The Irish Exit – Saturday, July 21 Lineup: Strappd Ent, Nuff Said, Eddie Roe Mr uknow, S-CO and Big Riggas Inc, Dirty Carleone, Boom Box Poets, Koo Koo Steve, Slugga Boyz, The Murdaville Movement, Wisdom Rockhouse Records and M.A.P Nation.
Mf4 at Brewkees – Saturday, July 21 Lineup: Tim Vacancy, Thistle, That Dude Alex, Mark Conover and The 4 Hour Soundcheck.
MF4 at Union Station – Saturday, July 21 Lineup: My Addiction, Diggit, That Dude Alex, The Lost River Cavemen and Dangerous Liasons.
Rocktopia, a Benefit Concert for the Tornado Victims of Eastern Kentucky:
On August 3 and 4 at Gamble's Campground on Hwy 172, between Paintsville and West Liberty, Kentucky, over 28 regional unsigned bands will be playing to raise money for the tornado victims of the March 2 tornadoes that swept through Kentucky and caused the town of West Liberty to be pretty much wiped out. All proceeds (minus show expenses) will go to the townsfolk tornado victim fund.
There will also be seven walkers from the hit AMC show The Walking Dead, Verlin "Snake Man" Short and family from The Animal Planet show Snake Man of Appalachia, JD Feigelson who wrote and created the TV movie "Dark Night Of The Scarecrow" plus a lot more actors and even some wrestlers.
There will be three stages and this place is supposed to be very cool. I'm going to be playing the event with both of my bands, so I'm stoked to be able to help such a noble cause.
Promoter Mike Wilkerson has put together an intense lineup of rockin' bands from all over the region and beyond. He has bands from, Kentucky; West Virginia; North Carolina; Ohio and even one band from Arizona.
Hopefully all you rockers from across the state will converge to save a town, and hear some good down-home rock and metal!
Friday's lineup:
Edge Of Celestia (West Liberty, KY), Doug Shrout (Sharpsburg, KY), What Drives The Weak (Morehead, KY), Rise From Ruins (Mount Sterling, KY), King Tank, Echofuzz (Phoenix, AZ), Beautiful Tragedy (Ashland, KY), Downtrend (Pikeville, KY), KY Blue Collar Band (West Liberty, KY), Another Lost Year (Charlotte NC).
Saturday's Lineup:
The 5:42 band (Huntington, WV), Luie Brangers (Elizabethtown, KY), In Ashes (Campton, KY), Shangri La, (Paintsville, KY), Into The Grey/Tree Meets sky (Radcliff, KY), Beneath The Black (Prestonsburg, KY), Madmans Addiction (Campton, KY), Darkcast (Olive Hill, KY), One Pretty Minute (Columbus, OH), The Number Six (Charleston, WV), Tears Of The Dying (Steubenville OH), Dreamcult (Grayson, OH), Lucid Grey (Lexington, KY), Year Of The Gun (Louisville, KY), Krosjoint (Louisville, KY), Zeroking (Huntington, WV).
BEER!!! BEEEER!!! BEERPHEEEESSSST!!!:
Do you just wuuuuuvvvv beer? I know plenty of folks who do, especially my band members in Krosjoint! Anyways, if you love beer as much as they do, then you might want to attend Phoenix Hill Taverns first Annual Beerphest on July 7. It's a plethora of beer, brewed right here in our own little hamlet, and from far beyond. Raspberry, orange, lime, ales, darks, lights, they got it all, in two ounce samples of over 100 beers from over 25 different American and foreign breweries! They also have games, live music, food trucks, and beer seminars to educate your hillbilly butts on the fine art of suds making. The Hill has a heck of a night planned for you. Buy a ticket and you get to sample a chitload of beverages. Make no mistakes, You will be hammered.
And the Hill even has a designated driver option for those who do not want to risk a DUI. Very thoughtful of the people at Phoenix Hill. A darn good idea. Tickets are $35 in advance, and $40 day of show. And an extra $20 adv/$25 day of show gets you a ride home safe, and it benefits Wayside Mission, a great organization that helps our city's homeless. I'm not a big drinker, but this sounds fun!!!
I'm going to have to check this out.
Last Call - for Slayer, Anthrax, Slipknot and more at The Rockstar Mayhem Festival on July 24 at Riverbend, Cincinnati:
To all you metal-loving folk out there, do not miss this opportunity to see these metal icons hit the stage once more! Do yourselves a favor and get your tickets to see this monster of a show this summer at Riverbend in Cincinatti. The lineup is Slayer, Anthrax, Slipknot, Motorhead, As I Lay Dying, Whitechapel, The Devil Wears Prada, Asking Alexandria and High On Fire. This is an all-day rock concert from hell that I highly recommend. These Rockstar Metal Shows are off the hook. I've seen a few! The sound there is awesome! You younger people would love it, so don't let a short drive keep you from seeing the true beasts of metal.
Thank god Rockstar has the balls to pull off a concert this brutal. My hat goes off to them and LiveNation for making this happen. Do NOT miss this!
Guitar Talk w/ Louevil native guitarist Tim Flaherty (Hot Action Cop, Underwater):
Well, I finally got the chance to see Tim's new band Underwater. And OMN, they suck!
Just kidding, it's the exact opposite. It's new, it's fresh, it's different, and yes, it does have soul.
So much in fact, I decided on doing a little interview with Louevil's own Timmy Flaherty. The guy has been playing rock/metal guitar in our beloved music scene since around 1991, I believe.
First, I wanna yak about my take of what Underwater sounds like. It's trippy, it's heavy, it's ethereal, it's groovin', it's laid back at times. It's like Rush meets Opeth meets an Arabic U2.
The keyboards really bring out the music. Great musicianship in this band. Dude's bass tone was excellent. The drums were spot on as well. Tim weaves a canvas of subtle expression as if he were Picasso or something. The only thing it needed was a great singer with power and melody.
Eddy:
Tim, what's up, man! You are one busy dude! You play guitar in your new project Underwater, Grave Flower, E-Flat and Hot Action Cop. I don't see how you do it! I play in two bands and that's maddening! How do you find the time and creativity to do so much musically in Louisville?
And when is your next show? And what band is it with?
Timmy:
Yes I am very busy!
My recently born son Xavier Flaherty is definitely the most important project I have at the moment. I'm 42 years old and he's my first and only child! Second most important is my new project, Underwater. Underwater's next show is June 30 at the Vernon Club on Story Ave with Corey Lowery's band Eye Empire, E-Flat and Burning Babylon.
Grave Flower will be playing MF4 again this year at Boondock's on Saturday, July 21. As far as E-Flat goes, we did sort of a reunion show with the original lineup on May 19 at the Vernon Club. It was real fun! Hot Action Cop just released a new single, their cover version of Pink Floyd's "Comfortably Numb" on iTunes two month ago. Hot Action Cop plans on going back in the studio in the next couple of months to cut six new tracks.
Since the recent passing of Jamie Dailey's boyfriend Brett Reed Neathery, Antikythera has decided to reunite for one show to benefit his family. The date and venue are unknown at the moment.
On top of all that, I recently started a business with three of my closest friends called Assistance for Musicians (A4M). We will be providing assists to musicians and entertainers with items such as guitar lessons, band lessons, and backline equipment rental to name a few. We are also doing event services like wedding DJs and the very popular photo booths.
Our first major event will be producing a rock show on Saturday, August 11 for the event organizers of a Motorcycle Ride, with proceeds going to the Disabled American Veterans (DAV). The rock show presented by A4M at the AMVET Post 9, 1567 S. Shelby St., will feature the cover band Four Door Fury and one of the bands that I teach (five eleven-year-olds), Hit By Parked Car. Please come out and support! Creativity has usually always come easy with me over the years, I don't know, I just love all kinds of music and the way it makes me feel, I know it sounds corny but that's just the way it is. That's what motivates me.
Eddy:
Tim, what's the lowdown on your new project, Underwater? It's real good stuff. How did Underwater come about and who are the band members? How does Underwater differ from your other music?
Timmy:
Thanks! This band is two years in the making. I'm very proud of the music and the musicians involved. The band is Rex Owen on drums, Craig Day on bass and Sonny Rae Tempest on keyboards. This is an amazing lineup. These guys are great musicians and I'm proud to have them involved with this project. This is as happy as I've been a long time. This music really comes from my heart. With most of the bands that I played with over the years, [at least] since Shattered Reality, I really haven't been able to call my own. This band, I can. The music is emotional, moving and progressive. Underwater is different than anything I've done before but it's really what's inside of me. It's taken two years to get this together because I'm tired of doing everything everybody else wants to do and just backing down, this is my time to do my thing and enjoy playing. Our goal for the near future is to finish three more songs, go back in studio and release our first recording. www.facebook.com/underwaterky
Eddy:
You guys are on a serious search for a wicked frontman who completes the puzzle that is Underwater (All you gifted singers out there should pay attention).
What are you looking for in a vocalist for Underwater? Maybe this interview will help land someone badass.
Timmy:
We have had several singers tryout but really haven't found what we're looking for. It's just really hard to find a unique singer, someone to front the band and be the voice of the band. A singer can make or break your band, no matter how good the music is. So, yes, if there's anyone out there that wants to try out, get a hold of me, but until then, we will mostly be an instrumental band, with possibly a few vocal parts by me and Sonny Rae. We will also incorporate samples and poems, possibly.
Eddy:
You've had some decent success in playing music around the country, even having toured with a nationally touring band, Hot Action Cop. What are some of the coolest places/shows you've played before? And your best local show in Louisville?
Timmy:
Yes, Hot Action Cop has had national and international success, also. I've been very lucky to be able to play my guitar in most all of the states and different countries. I really never thought that the same guy that was sitting in his room eight hours a day, playing AC/DC songs in the Eighties would end up playing "Top of the Pops" in Düsseldorf, Germany or Lollapalooza! All the outside radio festivals were always awesome, too. I worked very hard and I've also been very lucky. It's really the combination of both things.
One of the best local shows that I've played over the years has to be the Tekworld show Hot Action Cop did with fellow locals and label mates Outspoken in 2003, there were over 500 people in that small building! The Metal Fest at Boondocks every year is one of the fun ones, too.
Eddy:
Tim, tell us guitar freaks about your guitar rig!!! What are your personal choices? And what gear are you partial to?
Timmy:
I've struggled over the years to find the best tone that fits my different playing styles. I think I've finally nailed it, though.
I used two heads and two Marshall cabinets. The first and my main head is an all-tube, two-channel, 100-watt Soundman MK IV made in Warsaw, Poland. It's really the best amp that I've ever used and trust me, I've used a lot of different amps over the years! I've gone through phases where I chose to use rack equipment but a head and pedals always seems to do best for me. I have a pedal board that my wife says looks like freaking NASA! So you can imagine what it looks like. I use two different delays, I have three flanger/phaser pedals, a wah, a whammy, reverb and an octave pedal. My second head is a Line 6 Flextone II, 4 Channel, 100-watt head. It does pretty good amp simulation and it's got great built-in effects. I use a Radial ABY box that lets me play one clean, two clean, one clean/one dirty, one dirty or two dirty channels at one time. That's a lot of options but considering I'm the only guitar player now, it fills up the spaces nicely and at times almost makes it sound like two guitar players. When I play the two clean channels together I use two different delays that simultaneously bounce and make it sound like it's in stereo. In Underwater ,believe it or not, I'm using the second guitar that I ever owned. My mom bought it for me for a late Christmas present in 1984 for $250. It's Washburn Force II. I've never been one to spend tons of money on a guitar, for some reason. If it feels right, then it's right for you, I suppose. I'm using stock Ibanez Saber pickups from the mid Nineties. Nothing special really but they sound great.
In Grave Flower and Antikythera I use both of my trusty Washburn A-20s, one from 1981 and one from 1983, both with Super Distortion pickups.
In Hot Action Cop, I use the same guitar I've used since 2001, a Schecter C-7, seven-string with a Seymour Duncan Jeff Becks.
At this time in my life, especially with my new son, I've realize I want to slow down, do the things I want to do musically and maybe stick to only being in two bands at one time.
JUST IN – ZZ Top and Lynyrd Skynyrd at Riverbend, September 14:
What a sweet way to end a summer. I've seen ZZ Top once, I think. It might have happened! I sort of recall seeing ZZ Top through the fogged-out shards of moments lost in time. It's been too long, maybe I need to just go see them again. And I've never seen Lynyrd Skynyrd! That should be a fun review to do. I've grown fond of Skynyrd here lately since the decline of Louisville's rock stations. Now all we have is classic rock, and I been listening to it a lot at work. I'm even tryin to get my band to play one Skynyrd song!
I would like to see Billy Gibbons of ZZ Top let loose on that Texas funk rock guitar he does. So if you like the oldschool classics, then you might want to make the trip to see these awesome bands.
Seeing them at a great venue like Riverbend makes it even all the better.
Bobaflex and Zeroking, the real McCoys:
I wanted a night out where I was wasn't playing or hosting an event, so I went up to the Hill to see some West Virginia Metal!!! It was West Virginia night, apparently, since both bands were from there. Headlining was Point Pleasant's (the official home of Mothman), WV's very own Bobaflex, whom I had not seen in several years. An old band member, Andy Haught, that I used to jam with, whose new band is called Zeroking, was opening for Bobaflex in the Saloon, so I couldn't miss out on seeing an old bandmate rock out, AND those energetic McCoy brothers let loose. Zeroking came on and rocked Louevil pretty good, I must say. These guys used to be in a band called Sick World back in the late Nineties, which is where I met Andy and the guys. Zeroking is a hard rock band with some energetic hooky riffs and decent vocals. They also throw in a few covers here and there to keep things interesting. The guitars of Shane Day are nice. Great tone and some nice lead playing! Andy Haught is a good singer and can sing a wide variety of songs with his decent range. He can sing highs (although not quite as good as he used to) and he can sing some real good heavy lows like he did in Sick World. They put on a good show! They have gotten to where they know exactly what people want in a rock show, and it works for them. These guys from Huntington, West Virginia have gotten some very good gigs over the past few years, playing many festivals. They do very well and travel a lot to get their name out there. I wish my bands could get their act together like these guys, so we could travel like they do! Zeroking don't mess around it seems. They played a few covers like "Kickstart My Heart" which is the only song that I didn't like the vocals to. Andy should have went a bit higher to match Vince Neal's whiney squeals. Other than that they sounded fine! Zeroking also did a cover of "You Spin Me Round" by Dead Or Alive which sounded good. When I was in a band with Andy, he always tried to get us to do off the wall stuff. I think he tried to get us to do this song.
Anyways, these guys got it going on now. The band was tight, every member was rockin' despite their drummer having issues with his foot pedal. If you haven't seen Zeroking, you should check them out!
They are a good, fun, rock 'n' roll party band with mucho experience and they know how to entertain!
Next up was Point Pleasant WV's Bobaflex, a band named after the wickedest bounty hunter in Star Wars, featuring the brothers Marty and Shaun McCoy (both play guitar and sing), who are direct descendants of the McCoys of the infamous Hatfields and McCoys feud of so many years back. Talk about having your chit together? These guys have done probably more than any band within a few hundred miles. They've played huge festivals and shared the stage with big names like Disturbed, Megadeth, Nickelback, Sevendust, Mushroodhead and Filter. And these guys come from a small town!
They have a video out for their song "Home." they were on the Gigantour with Megadeth a few years back. I haven't been a big fan of their older, more aggressive punk/metal music, but when I saw them the other day, it was awesome. They changed their style a little to a more laidback melodic style, which I like much better than the older stuff. They played a cover of "The Sound OF Silence" by Simon and Garfunkel and it was frikkin' awesome. The vocal harmonies were right on. The vocals of this band were exceptional. It sounded just like the original, and that is no easy task for most bands. The bassist Jerod Mankin is a beast on bass and sings like a bird. The dude has charisma and is a helluva musician. The McCoy brothers trade off singing and guitar chores all night. Both of them do very well. You can tell they have jammed their whole lives together. I can see why they have gotten so much attention all these years! I really liked a new song called "Slave." The cool eerie muted guitar parts w/ delay and slow groove of this song had me rockin.' I loved it. Great guitar tones! This band has it all, great sound, cool Eighties rocker looks, pro gear, and good original songs.
I'm glad I went to see these WV rockers once again. It had been far too long since I had seen them, and the changes they made to their sound is substantial. I'm surprised they aren't out on a huge tour, opening for big names right now! Hopefully, we can get them back in the ville more frequently. Bobaflex and Zeroking rock!!!
Iron Maiden and Alice Cooper, Live In Indy:
Thursday, July 19 at the Klipsch Music Center in Noblesville, Indiana, two titans of metal will converge upon the masses for one rare and rockin' event.
The Maiden boys are getting up there in age and you might not get a chance to see them again, so you should show your love for their awesome brand of classic heavy metal- by attending. And seeing concerts there was always a great experience. Great venue, great sound. This is another show worth the drive.
Iced Earth Coming To Louevil:
Power metal rockers Iced Earth are coming to Phoenix Hill Tavern on Saturday, July 21. A bad night to be booked in this town, because of Metalfest going on, but I'm sure it will be a great show regardless. If you like high-pitched, vibrato vocals and some truly great guitar playing, then you might want to see this world-renowned metal band perform. their guitarist Jon Schaeffer and I have a bit of history, as we got in an "Infamous" fistfight one night about 12 years ago. It was a brawl from hell and both of us took some good shots. I got punched in the eye, and Jon took some vicious tae kwon do kicks in return. It was ugly.
Oh well, I'm over that nonsense. I'm not one to let something like that interfere with them guys having a good show in Louevil. They are a good metal band with some excellent musicianship all around. I hope they have a killer show. If you want some metal in Air Conditioning, try this show!
You won't be sorry.
BoneJinn Returns July 6:
Louisville hard rockers BoneJinn return to the stage Friday, July 6 at Phoenix Hill Tavern after a break to record a new CD. The CD is sounding awesome, so the guys say. I'll have more info on that when it is 100% complete. The band is still working on the CD, but I'll let you know when I hear something. In the meantime, be sure to see a very good band from Louisville with an amazing singer, in action! It's been a few since they have played a show, so don't miss the return.
New Band Alert, Chasing The End:
I just received a video sample from a new Louevil band called Chasing The End, and I'm impressed. They are new, and some pretty young rockers, but you can't really tell from the way they sound. It sounds very professional.
There isn't much info on the band I can tell you of, other than they sound pretty awesome. I really like the vocals going on in this music. The singer has a killer, low-toned voice that cuts through very well.
The guy actually sings and does so well. The guitars sound great, too. Excellent tone! Nice layering and creativity in the writing. And you know how much of a guitar stickler I am!
No complaints here. A quality recording, too. There are heavy vocals in the music as well. For a minute there it reminded me of Killswitch Engage a little bit. Being melodic and still maintaining the heaviness. The riffs are hard hitting and pounding.
I really like this new band. That is why I love my job, I get to meet all- new friends and help new rockers get their music out to the people. I like them so much I have offered them a gig on my August 3 show at PHT. Hopefully, they are available to come kick some butt with Deliver Us From Evil, Unleashed, and my band Krosjoint. We would be happy to have these new guys come rock the stage with us. When you hear the name Chasing The End, take my advice, and get your butt out to see this rockin' new band! I'll keep you informed when I get more info on these guys.
New Band Alert, Threads Of Sorrow:
There is a new metal band in town, called Threads Of Sorrow, that features Sean Durkin on vocals, Rob Blevins on drums, Corky Ragland on bass, Steve Kolle on guitar and Woody Seabolt on guitar. I've been hearing some good stuff about these guys, so I'm anxious to hear what they got going on. This new band has been playing out a bit at smaller clubs and are going to be playing Metalfest, as well as recording a CD sometime soon. Singer Sean Durkin says they are influenced, and sound a bit like Atreyu, Lamb Of God and Avenged Sevenfold, especially the guitars! It's a modernish, melodic, heavy sound with a healthy dash of oldschool metal fun. The vocals are growly with some screams, and also some actual singing here and there. The guys do a version of "My Girl" and also do a tribute to the men and women of our Armed Forces. As soon as I know more, I'll get a review out to you people! In the meantime, get out to see Threads Of Sorrow. I'm sure they could use some support to help get their CD going.
No Neg Nix, Stay Positive Song Review!
I'm checking out the new song by Lucid Grey's Clark Cranfill and Greg Huff for Frank Karaglanis' No Negativity concept he has going now. The song "Deflect Negativity" is a laidback tune that sounds almost Raggae at times. It has a funky acoustic beat with some scratching on guitar, and Clark Cranfill's vocals sound good in a Days Of The New kinda way. It's a little too happy/uppity for my tastes, but it is still a well-written, groovy little song. I can almost hear some Island steel drums going on in my head and see some Rastafarian puffing away all the while, deflecting bad energy from coming his way. I don't really understand this whole concept, but you can't really argue with what Frank is doing. Who wants a bunch of bad negative crap in their lives? I've dealt with negative people in my life and it's something I do not want around. Life is too short to deal with crap. Stay positive and keep your head held high. Frank has shirts and merchadise for sale. They look very cool too! Check out his page at Facebook.com/noneg.nix
Journey, Pat Benatar and Loverboy to play Kentucky State Fair:
Friday, August 17 at the Kentucky State Fair.
These Eighties rockers are pretty cool. This should be an interesting show, indeed, and yes, I like some Loverboy songs. The guy is a heck of a singer, even to this day. I'd like to see if Pat can still sing the high notes like she used to, and everyone wants to see the Filipino singer for Journey, Arnel Pineda.
The guy is wicked. I've seen some videos. I wouldn't mind seeing some Neal Schon guitar solos.
The guy is fantastic, and plays with such emotion. Emotion in ones playing is the ultimate goal.
Upcoming Shows
Boondocks Bar and Grill
Friday and Saturday, July 20 and 21. Metalfest 4. (See info/band lineups in The Metal Grapevine above!!)
Expo 5
Wednesday, July 4 – Tech N9ne w/ Krizz Kaliko, Mayday, Prozak, Stevie Stone, Big Smo, Bukshot. 7 p.m. $28
Friday August 10 – Attack Attack, We Came As Romans, Woe Is Me, Abandon All Ships, Texas In July, In Fear And Faith, Secrets, Glass Cloud, At The Skylines. 4 p.m. $22
Saturday August 18 – Summer Slaughter Tour w/ Between The Buried And Me, Job For A Cowboy, Periphery, The Faceless, Veil Of Maya, Goatwhore, Exhumed, Within The Ruins and Cerebral Bore. $20 – 5 p.m.
Gilberts Bar and Grill
Saturday July 21 – Ted Stryker reunion show.
Headliners
Saturday September 22 – Morbid Angel, Dark Funeral, Grave, Vadimvom. $25 – 7 p.m.
Phoenix Hill Tavern
Friday, July 6 – The Original Rock Showcase Series: The return of Bonejinn and Shyaway, Year Of The Gun, Some Kind Of Saint, Johari Window. Free before 9 p.m! Only $5 after 9.
Friday, July 13 – Dead Of Summer Show w/ IIattatime, Surviving Thalia, Tri Tones and Exempt. 9 p.m. $10
Saturday, July 21 – Iced Earth. 8 p.m.
Friday August 3 – The Original Rock Showcase Series: Deliver Us From Evil, Krosjoint, Unleashed, Chasing The End, and more TBA. Free before 9pm! Only $5 after 9.
Vernon Club
Friday, July 13 – Eons D w/ Marc Adams, Loony Tha Prablum, M.I.N.D and Frosty. 7 p.m.
Saturday, July 28 – Louisville Deathfest w/ Gorgasm, Anagnorisis, Rivers Of Nihil and lots more. Bands all day! $20 All ages.
Saturday August 4 – Voices Of Adria. 7 p.m. $8
Wednesday August 8 – Russian Circles w/ Chelsea Wolfe and Marriages. 7 p.m $13
Sunday September 23 – Melvins Lite $15 – 7 p.m