April 1989 Articles
Cover Story
Staff
Columns
Paul Moffett
Staff
Performance Reviews
Keith Clements
Dallas Embry
Jean Metcalfe
Paul Moffett
Jean Metcalfe
Calendar
Staff
Errata
Staff
LASC
Jean Metcalfe
Jean Metcalfe
Staff
Staff
Karen Le Van
Dallas Embry
Jean Metcalfe
Jean Metcalfe
Dallas Embry
Staff
Diana Black
Industry Review
Paul Moffett
Music Business News
Staff
Staff
Paul Moffett
Staff
Staff
KYANA Blues Society
Rocky Adcock
Cartoon
Dan Colon
Louisville Homefront
Dallas Embry
Staff
Sara Pratt
Staff
Staff
Staff
Staff
Blogs
Got Shows?
Send Them To Us
Bookmark Louisville Music News.net with these handy
social bookmarking tools:
Available RSS Feeds
- Top Picks
- Today's Music
- Editor's Blog
- Articles
Add Louisville Music News' RSS Feed to Your Yahoo!

Issue: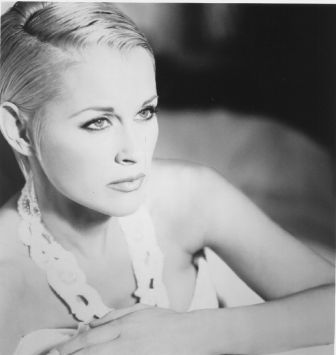 Lorrie Morgan
Upcoming Live Music in August
By Paul Moffett
Blame the State Fair in August for draining everybody's bank account with a succession of major country acts, plus a couple of non-country acts. Swear at Rick Towles and WFPK for conspiring to overload the Americana audience in the tiny Twice Told. Grouse at the string of medium-to-large rock-oriented acts Spotlight Productions brings into the Brewery and the Bluegrass Brewing Company. Howl that Elaine Ford's years of cultivating those obscure cult rock acts is finally paying off. Complain that John Grantz and those Waterfront people decided to put on free RiverPoints shows and you missed 'em. Grumble that the Fire Department saved the Palace from burning down.
Moan that there's too music to hear and not enough days and nights to go around.
Pick yer bellyache. Eat an elephant ear at the Fair.
Country
If you just can't wait until the Fair starts to get a dose of current country, motor on over to the Paul W. Ogle Center at IUS on August 2 and catch Ricky Van Shelton. He's playing a make-up date for a canceled show.
Tix and info: 1-800-765-7464
Would you believe country music in the Phoenix? Junior Brown will pick his "Guit-Steel" at the Phoenix Hill Tavern on August 7. Maybe he's not "real country radio kinda country." Zowie.
Tix and info: 589-4957
At the State Fair, country is the dominant theme, with just a couple of other kinds of bands in the mix. Well, what did you expect?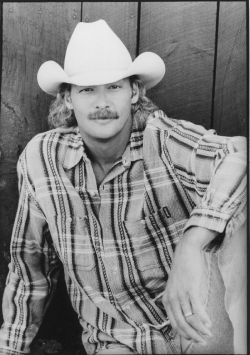 Alan Jackson
Alan Jackson drives his Mercury into Freedom Hall on August 14, with LeAnn Rimes in the passenger seat. Jackson has been on a long roll, picking awards with all sorts of titles on them, but best of all,
Vince Gill and Bryan White will compete for the Prettiest Voice Award on Saturday, August 16. The Oak Ridge Boys will make their annual appearance on Sunday, August 17.
The Kentucky Headhunters, touring in support their newest album, Stompin' Ground, so they'll sing "Kentucky Wildcat" and everybody will sing along by the second chorus. The Buffalo Club opens when both perform on Tuesday, August 19. Mark Chesnutt and Lorrie Morgan will perform on Wednesday, August 20 and Clay Walker and Terri Clark will team up on Friday, August 22. Nicholasville's favorite son, John Michael Montgomery, joined by the retro-country swing band Ricochet, will close out the Fair on Sunday evening, August 24.
There is rock at the Fair. This year, it's ancient Texas rockers Z.Z. Top, who have a three-truck convoy just to carry their beards and hair, plus Los Lobos, at Freedom Hall on Aug. 15.
Americana/AAA/Acoustic
He's got a wife and family now, so don't expect too much excess from John Prine. The very embodiment of "been there, now that" experience forged into loopy little songs that stay in your brain from the teenage years until now is what he will play and you can go sing along and/or listen to some new stuff. He also has a new live album he'd like you to buy, so bring so money. Oh, boy. At the Palace on August 17, with R. B. Morris.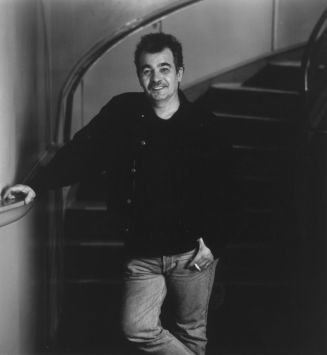 John Prine
Tix and info: 583-4555
Canadian Bruce Cockburn brings his "Charity of Night Tour" to Jim Porter's on Monday, August 11. Cockburn has an ever-increasing fan base. Catch some of his stuff on WFPK and check him out.
Tix and info:452-9531
If you can find you way across the river to New Albany without getting lost, you will be rewarded with the splendid twin bill of Allison Kraus and Union Station, plus the Carrie Newcomer Band. They're at the Paul W. Ogle Center at Indiana University Southeast.
Tix and info: 941-2526
Your monthly Twice Told update for August looks like this: more of the same.
Bardstown guitarist and National Fingerstyle Guitar champ Pat Kirtley will demonstrate the licks that won him the title. If you think you know about guitar players and you haven't been to see Pat, please turn in your plectrum and union card until you have made the required visit. Saturday, Aug. 1.
Recent visitors on the Lonesome Pine Special stage Little Jack Melody and his Young Turks will try to squeeze all that stuff into the back room, plus some audience members.
From Nashville comes Kathy Chiavola, a right fine singer whose mother used to go out with drummer John Roy , the past President of the Louisville AFM Local 11-637. Louisville gossip aside, daughter Kathy keeps on workin' at it and she'll have Randy Howard with her on August 9.
Alan Rhody returns for a Friday show on August 15.
Tanya Savory will be there on August 23. I'm tired of having to tell you people to go hear this woman, so go pack the place, especially if you haven't seen Tanya.
Patty Griffin must like to play in the Guitar Emporium. She'll be back for a Sunday show, Aug. 24. It'll cost you $10 this time. You shouldn't have waited.
Paul K is also playing on a couple of Monday nights, Aug. 18 and 25.
Contemporary Christian
EMI/Sparrow Recording artists The Waiting will perform at the Hurstbourne Baptist on August 14.
Tix and info: 426-2444
Jazz
There's pretty good jazz pickin's in August, particularly the free variety offered up at Jazz in Central Park, August 23-24. Scheduled to play Saturday are the Ron Hayden Group and flutist Sherry Winston's quartet, with the Roy Haynes Quartet closing out the evening. Sunday, For-U opens the program, followed by Saxophonist Tony Fish. Look for jazz violinist Regina Carter to heat things up even more before saxophonist David "Fathead" Newman closes out the Festival.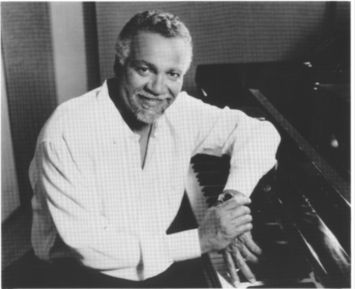 Joe Sample
The "Smooth Jazz" station WSJW is helping bring Texas pianist Joe Sample into Jim Porter's on Monday, August 18. Only $25 if you want a guaranteed seat. Otherwise, you'll have to stand up.
Tix and info:452-9531
If you really insist on staying inside, then go to the Louisville Jazz Society's August Jazz Jam at the Silo Microbrewery on August 4. Who knows who'll show up and play, which is what makes jazz jazz, come to think of it.
Tix and info: 589-2739
Pop
The Platters will harmonize at the Backstage Cafe on August 12.
Tix and info: 589-3866
Rock
The Wallflowers, those favorites of "World Cafe"'s David Dye and real world favorites of Jakob Dylan's father Bob, will sing "Three Marlenas" plus a bunch more tunes at the Louisville Gardens on Sunday, August 17.
Tix and info: 587-3800
June of 44 will play a show at the Toy Tiger August 6. They're another one of those Louisville-connected bands on the Quarterstick label. Rachel's is another, as is The Sonora Pine. June of 44 is more in the line of bands Quarterstick usually handles. Their debut album Engine Takes to Water has gotten big buzz in indie circles, particularly around the hand-printed package.
Also on the bill with June of 44 are Shiner and Dianogo.
Tix and info: 456-1137
Whiskeytown ripped it up at Riverpoints on June 13, and that was on the bill with Charlie Musselwhite, Duke Robillard and Pascal Bocar. What was a savvy promoter to do but bring 'em back to town? They're at the Butchertown August 26.
Tix and Info: 583-2242
In the strangely named Louisville band category, get ensnared by The Web at the Flashback on Aug. 2.
Tix and info: 635-5050