December 2013 Articles
Features
Eddy Metal
Columns
Paul Moffett
Sue O'Neil
Martin Z. Kasdan Jr.
Eddy Metal
Blogs
Got Shows?
Send Them To Us
Bookmark Louisville Music News.net with these handy
social bookmarking tools:
Available RSS Feeds
- Top Picks
- Today's Music
- Editor's Blog
- Articles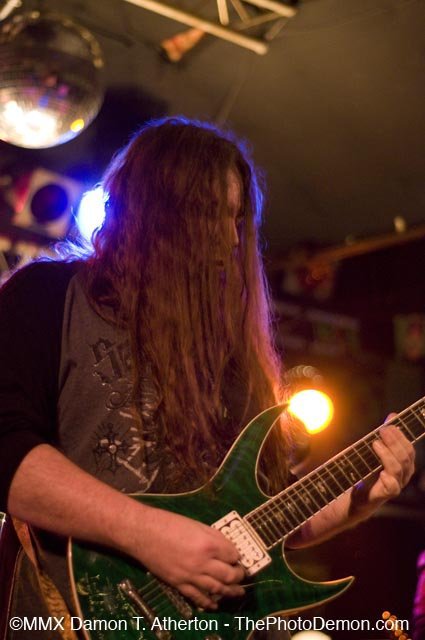 Eddy's Rant
OMG. I'm so busy these days I'm gonna have a fargin' stroke if I don't get away at some point. Getting the Rock For Kosair Benefit ready, playing in two bands and getting ready to record in early December has me all stressed out. I don't know what it is about going into a studio that stresses me out so badly. I guess it's knowing you have to nail your music like never before. Everything has to be perfect. I've always gotten very nervous before recording! My Annual Rock For Kosair Benefit show went well, but it was a tad bit short in attendance expectations (read full review below), but I can't really complain about that. It was still a pretty fat show. I went to Gobblestock 2013 and had a great time seeing Flaw, Incursion and Primer 55. It was an old-school Louisville show from hell and they ended up having a great turnout. It was the best Gobblestock in years (Check out the review below), so congrats to those guys and 93. 1 The Fox for delivering a real treat this year.
Rock Blogs
Recent Rock Stories
Rock Reviews
No Current Rock CD Reviews
Rock News
Eddy's Top Ten Videos
Eddy's Louisville Top Ten
LIVE Rock IN LOUISVILLE
Wednesday, December 11, 2013
Me & You
Live band Karaoke
The Hiding
LouisvilleRocks @The Hill
Machine Guns & Motorcycles
Youngstown Parade
Freddy and The Kruegers
Maid Myriad
Lady Pyramid
Communion
Murals
Rosco Bandana
Blackstrap Molasses
Black Birds Of Paradise
Thursday, December 12, 2013
Jars of Clay
John Mark McMillan
Audition Night
Andrew Velez
Sagittarius Party
Kovacs & The Polar Bear
Gold Light
Twin Limb
Jared Elmore
No Problem!
Friday, December 13, 2013
Thumper & Plaid Rabbits
Bodeco
Rachel Timberlake
Radiotronic
Hackensack Boys
Lively Productins Presents Stunning Jubilee Show
Tiffany Tucker
Out Of The Ashes
Ray Vietti of the Harmed Brothers
My Two Cents
Cougar Ace
Call Me Bronco
Trophy Wives
Goldy Locks
Strawboss
Johnny Berry & the Outliers
The Oarsman
Nathan Strange
Human Cannonball
Dan Siebert & Peter Rhee
Saturday, December 14, 2013
The River City Rockers
(Hed) pe
The Hart Strings
Beyond Doubt
Whitener
Trust Divided
Signal The Revolution
Rachel Timberlake
Radiotronic
8 Inch Elvis
Jesse & The Hogg Brothers
Cover Me Bad
Goldy Locks
No Problem!
Mike Grever's One Man Band
Mote
Second Story Man
Mind Crimes
Plastic Bubble
The New Bravado