This page was generated in 0.05 seconds.
August 2014 Articles
Cover Story
Paul Moffett
Features
Eddy Metal
Columns
Sue O'Neil
Martin Z. Kasdan Jr.
Eddy Metal
Bookmark Louisville Music News.net with these handy
social bookmarking tools:
Available RSS Feeds
- Top Picks
- Today's Music
- Editor's Blog
- Articles
Add Louisville Music News' RSS Feed to Your Yahoo!


News From the Pit
Wow, what a crazy summer. Another few days and I'll be relaxing on a white, sandy beach, drinking fruity beverages and playing my acoustic guitar. Believe me, I deserve it after the nonsense I've been through here lately. First my car gets totalled (a $4000 loss at least) by an uninsured idiot who runs off. Then, On July 5, my neighbor's Pit Bull got loose and attacked my little four-pound Mini Yorkie named Roo. The Pit grabbed my dog by the abdomen and thrashed him like a rag doll. I dove on the pit (injuring my knee in the process) and got my dog loose from those powerful jaws. The damage had been done though. I rushed my poor dog to the hospital and he had to have emergency surgery, but there was no guarantee he was going to live. The doctor said he was seriously hurt and might not make it. Anyone who knows me and has been to my house knows that I love my pet, as if he was my son. I have no kids, so you can see why I feel that way. This little dog is semi-famous. He is very smart and plays Frisbee and volleyball, even though he is only nine inches tall, and a foot long. Ha! When he plays Frisbee, he literally stops traffic! People have never seen such a small dog play Frisbee. It's hilarious.
So I took my little dog home to die, or get better. I did not know...
The story does not stop here, though. Here is where the crazy comes in. Some dude in our music scene who owns a Pit Bull started to verbally attack me on Facebook, because I called Animal Control on the owners of the Pit Bull. This person actually had the nerve to say I should sell my rare guitars to pay for the vet hospital bills, and just let the neighbor's mistake go. I don't think so. I cannot afford these expensive vet bills, nor will I pay for someone else's mistake. The next time they carelessly make a mistake, it could be a small child or someone else's pet who gets attacked. A little girl had her jaw almost torn off by a Pit Bull recently, you might have seen it on the news. It was hideous. That poor little girl is scarred for life, so I am not taking any more chances with my small pet. It's messed up. The dog that attacked had never shown aggression before. It just snapped.
Who is to blame? The Pit? The owner? Kids put in charge of controlling a large dog?
The facts are; The owners of the Pit that attacked my dog have at least four or five kids going in/out of that house all day long, plus all of their little friends, and their large family is always coming and going too. The front screen door of their house is broken and always hanging open, so the Pit was sure to get out again, due to the chaotic conditions of that household. I called to report the attack like any stressed pet owner would have.
Anyway, this Facebook nutcase goes off, saying he wants to fight me (from behind a computer, of course. Facebook ninjas are always extra tough.) because people were saying bad things about Pit Bulls, and because I'm apparently anti-Pit Bull, and that I'm a horrible, weak musician, I'm a terrible writer, I'm responsible for global warming, and I'm this and I'm that. It's pure gold. Funny stuff. It's what you call an obsessed hater. I mean really, what kind of human being does that/causes added stress/pain to someone who might lose their beloved little pet in such a horrible fashion? I was already distressed and extremely worried my dog was going to die. In all fairness though, I did say on my page "They are lucky I didn't break it's neck when I had it by the jaws" when I was in a very aggitated and upset state of mind. For that I do apologise. Anyone who knows me knows - that is not me.
I have accepted the fact that my job as music columnist/critic, promoter/musician will bring out the occasional haters, and that's ok (I'm not scared of shit), I can deal with Facebook ninjas. I reckon I get about two or three haters a year, give or take. For various reasons, like talking to one guy's girlfriend about a meatloaf recipe (no shit); my opinion that Obama sucks; a guy that assumes I'm writing about him in the paper (without one name mentioned at all), and my horrible crime of calling animal control on the poor Pit Bull that almost killed my dog.
But when a person snaps like that and takes up for people who have carelessly let their dog literally disembowel someone else's small pet, then that person is going too far. It might be time to see a doctor to see about getting on some meds.
Some people should not own such an animal, period. And they honestly didn't seem to care much about my dog almost dying. They were going to keep their dog (damn everyone else), and let it run around unleashed as if nothing happened.
Ten days after the attack, my neighbors had the dog out again loose with no collar (just like I figured), so I called Animal Control again! Their dog attacked and almost killed my dog in only five seconds the first time, so there was no way I was going to risk another attack. My neighbors and I got into a very heated argument and I told them I want that dog penned or on a leash at all times. No exceptions! Or the dog will be taken by Animal Control. It got ugly. I tried being nice, but that doesn't work with some people. If the authorities are the only ones they will listen to, so be it. We go to court very soon. I hate to be the villian, but I will NOT have my small dog served up as dessert.
So, I stand by my actions one hundred percent.
I want to thank all of you (a lot of people!!) for the kind words, support, and for asking about Roo. It means a lot. I am very happy to report that the little guy is going to make it. He has suffered a bad trauma, but he is getting stronger every day and my 24/7 care and love for the little guy obviously did make a difference. The doctor was shocked at his recovery and said it was a miracle he survived. BTW … Jefferson Animal Hospital on Outer Loop is a great place to take your dog. Dr Corbett is amazing. She saved Roo's life. Thank you!
FOR THE RECORD – on PIT BULLS: Anyone who truly knows me knows I love animals. I'm a dog person 100% through and through. I am in no way anti-Pit Bull. I am anti-Bad Owner!! I am against people who are irresponsible with animals. I am against people who endanger others by not keeping their potentially dangerous dog restrained. I am against people who get pets and give them away in a year because they don't want the responsibility anymore. I am against people who think it is okay to not feed or take proper care of their pets. I have seen idiot owners keep a Pit Bull in an abandoned car (as a doghouse!!), with the windows rolled up, in the middle of summer. I will not tolerate such treatment to animals. I will call Animal Control every time.
And if anyone has a problem with that, too frikkin' bad.
I have no time for negative nonsense! I've got some killer shows to play and tons of news and reviews to get to you awesome folks. Keep sending me news and info people, and I will do my best to get it out there for you! I'm super stoked and very excited about playing the brand new classy Mercury Ballroom w/ Sick Puppies on August 3, Cannastock on August 1, Diamond Pub on August 22, Befuddled Fest w/ Tantric on August 30, and we are opening for Prong in October. For a horrible, weak musician, I don't think I'm doing too bad.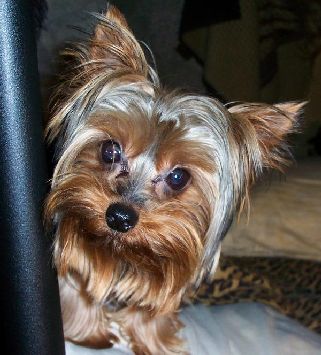 Roo
The Metal Grapevine
Rock For Kosair X
It's about time for me to find bands for Rock For Kosair 10, which will be on Saturday, November 29 this year. It's the 10th anniversary for my Kosair Charities Children's benefit to raise toys for poor kids for Christmas. I have great news! This year it will be on a Saturday night at Phoenix Hill Tavern. Three stages, over 15 bands! We are gonna have a ball this year! Thanks to all who have helped me over the years, the awesome and unselfish bands, my friends, the sexy and hot collections girls, PHT, WTFX the Fox, Mudd, Charlie Steele, Dwight Witten, etc. I could not have raised over fifty grand in toys for the kiddos without all of your help. You rule!! The children and I thank you. Stay tuned for more info next month!!!
Louder Than Life Festival!!!!
We have a special treat in store for us this fall. We finally get a show that we deserve. I have bitched for years about all the big shows not coming to Louisville, and that all we seem to get are watered-down commercial concerts that the big venues deem safe and worthy (lame!!!), which isn't saying much.
But do we get shows with balls? Very rarely. Do we ever get cool, huge national outdoor concerts that kick ass? Once in a very blue moon. Yeah, our city seems scared to death to have anything with any kind of balls to it playing our beloved city. Fortunately, an out of town promoter has come to the rescue.
I could kiss this promoter, and I'm not even gay! Two days of live music! The Louder Than Life Festival! October 4 and 5 at Champions Park down on the river. I know not many of you know about Champions Park so I'll tell you where it is.
It's located on River Road near the Water Tower. If you take Zorn Ave to the river, you will turn left on River Road, and there is Champions Park on your left. It's the former River Road Country Club site. I'm extremely happy, because my favorite metal band, Judas Priest, is headlining, and that is just unbelieveable. As uptight/scared as this city is, this is a miracle and just what our city needs to be competitive with other cities. To not be scared to death of a rock/metal show with grit. To give us rockers a show that we can have fun at. On Saturday and Sunday, October 4 and 5 we will get our chance to rock. It's a festival that features quite a lineup.
Saturday, October 4: Judas Priest, Korn, Limp Bizkit, Stone Temple Pilots, Alterbridge, Steel Panther, Mastodon, Theory Of A Deadman, Pop Evil, Memphis May Fire, Otherwise, Fuel, Thousand Foot Crutch, Miss May I, Nonpoint, Wilson and local rockers Flaw.
Sunday October 5: Kid Rock, Five Finger Death Punch, Volbeat, Papa Roach, A Day To Remember, Buck Cherry, Bring Me The Horizon, Hellyeah, In This Moment, Chiodos, Motionless In White, Nothing More, Butcher Babies, Avatar, Crobot, Monster Truck and Islander.
On top of all this music, the festival promises plenty of fine bourbon and gourmet "man food."
So make your plans now, because this is going to be off the hook. Get your tickets asap. I will have more info as the show approaches. My personal faves on this Festival are; Judas Priest (duh), Steel Panther, Flaw, Five Finger Death Punch, Hellyeah and Volbeat.
Here is some Live Korn and some classic (and obscure) Judas Priest for ya! A best of both worlds kinda thing!
Stand Up For Music Festival
On Saturday, August 2 at The Heart Of Fire Church on Bardstown Road, a ton of bands will come together to stand up for music! I don't know much about this cause, so I hit up drummer Nabeel Qureshi of the band Heart Of Kings to see what this is all about.
Eddy – Sup man! So tell me, bro, whats all the hubbub about this show and what it stands for? A few years back I had a run in with Gorilla Productions (not to be confused with Billy Youngblood's Gorilla Productions), or some shit like that, and it turned out to be a nightmare! My band Year Of The Gun was asked to play Headliners for the Gorilla Productions showcase, and we had to sell tickets in advance. Well, we sold 36 tickets and had a wad of cash for the Gorilla people come show time. When we got there it was a total clusterphuck and they said that we were only going to get to play three songs! I was like "WTF!" We had spent a good deal of time selling those tickets, so we pulled out of the show and returned money to our friends and fans. I had heard bad things about this Gorilla company but I didn't listen, so I decided to launch an anti-Gorilla Productions campaign in Louisville Music News! It worked. They were banished. For a while at least. Time has a way of erasing all good done.
Nabeel: Hey Eddy thanks for covering this cause on LMN. "Anti-pay to play" sums it up but this goes deeper then just that. Bands work hard to create their art, their passion. We just want to be heard. My band Heart of Kings has been out playing shows for about a year now. We signed up for a festival back in March. The festival was to be held on our one-year anniversary to the exact day. We joined because a bunch of bands we have played with and grown to be huge fans of ourselves were also on the bill. Well two weeks before this show we were all sent a very threatening letter stating that if we didn't sell X amount of tickets (each band's letter had a different requirement) we would not be allowed to play. This not only sucks for the bands but for the fans as well. This festival was in Bedford, Kentucky. Quite a drive for a lot of these guys, bands and fans included. We could easily sell tickets to the show, but if we didn't sell the number they wanted we couldn't play. So all the fans who bought tickets to see us would have driven to Bedford just to find out the band they wanted to see was no longer playing. Not to mention there was never a discussion on pre-sale tickets in March when we were originally "confirmed" to play. So naturally every band I knew was pissed. I contacted Sara from Spontaneous Internal Combustion and we decided to drop out of the show and put our own show together. When we did bands started dropping like flies off the other show. We pulled all of our resources together and now we are holding the first ever Stand up for Music Festival August 2 at the Pope's House. Within three days we booked a venue and signed on 19 bands. We have been promoting the hell out of it on local radio station 93.1 The Fox, and E-towns 107.3 the Point. We also have Jokers Dark Carnevil who will be broadcasting the entire event, as well as Local Music Productions, who will be coming to film the entire show for a documentary DVD/CD. This show is FREE to ALL AGES.
These are the bands that we have playing th e show:
Heart of Kings, Spontaneous Internal Combustion, Last Question, Sons of Medusa, Lethean, Method Of Madness, The Dark and Bleak, Empyrean Asunder, All but Dead, Chaos and Reason, Mild Trauma, Lucidai, LAME, Mental Warfare, Redhed, Zeropoint, The Page Left Blank, Candlefly and ConsiderThis.
Eddy : Sounds badass! Good job. Seriously though, f**k those people. Let them find other idiots in the next town to screw over. And thank you for offering my band a spot on the "Stand Up" show! We would have played for sure, but we already had a gig booked that night that has been booked for months. I hope you guys have a killer show. The show is FREE people. Music from noon to midnight!
Befuddled Fest (Quiet Riot, Days Of The New, Bulletboys, Faster Pussycat, Tantricand more) is Coming:
We have a doosy of a show coming up at The Rustic Frog in New Albany Indiana right across the bridge on August 29, 30, and 31. It's a three-day festival featuring such bands as Days Of The New, Tantric, Bullet Boys, Quiet Riot, Faster Pussycat, Psychostick and a whole slew of local original bands like Dirty Cheese and The Hoodie Thieves, Nova Red, Popkiss Chainsaw, Year Of The Gun, The Mad Taxpayers, Stone The Crow, Vintage Voodoo and a lot more likely when things get fully confirmed. As well as fine music, they will have an assortment of activities/entertainers like a volleyball tournament, magicians, fire breathers, clowns, illusionists, dancers, hula girls, contortionists and a wide selection of food booths (I hear these places have and all manner of festival stuff. This promises to be a fun weekend. A three day pass is just $45!!!
Friday Night: Bonfire, Stone the Crow, Nova Red, Days Of The New.
Saturday: wrestling events, Year Of The Gun, Psychostick, the Mad Taxpayers, Shawn Michael, Afroman, Tantric.
Sunday: Quiet Riot, Bulletboys, Faster Pussycat, Popkiss Chainsaw and Vintage Voodoo.
http://rusticfrog. com/befuddled-festival-faqs/
Cannastock2014, a Kentucky Herb and Music Lovers Dream:
Cannastock is a free admission, three-day, Cannabis Awareness music festival that will be held in Woodstock, Kentucky (near Somerset, Kentucky) on August 1, 2 and 3. There will be live music for three days! Free on-site camping available. There will be a parking fee to compensate the venue location. My band Krosjoint played last year and we had a blast. There were hippies, rockers, hipsters, smokers, tokers, midnight pokers; that show had it all! I'm excited for us to be playing this year as well. Krosjoint fit well with the crowd/event theme. The festival features all kinds of music from original metal bands, rap, to DJs, to country, to folk music, to rock cover bands, and whatever else you can probably think of. Last year's event gained a lot of notoriety around these parts and I am expecting this year to be even more memorable. It's too bad they couldn't secure the same farm location as last year (it was very cool), but I'm sure Cannastock founder Arthur Van Winkle won't let us peeps down. I will be sure to fill you in when I hear more news! So far the band lineup is Restless Leg String Band, Strange Tang, The Lust, Billy Jack Parnell, Tom Hagley, Krosjoint, The Whiskey Riders, The Prowl , Rust-N-Bones, Chief Greenbud, Wandaliz Colon&The Machine, Old Soul Envy, Ricky Morse Music, Devon Rosenblatt, The Redstone Band, Atomic Thrillride, America's Most Wicked, Grass Monkey, Kung FU Grip, Max Powers , Rebel Hollow, Miscellanous Full Frontal Saurus, Positive MentalAttitude, Dublove Reggea Band and many more.
https://www. facebook. com/events/583620928357313/
Check out Cannastock performer Chief Greenbud!!
Signal The Revolution's "Nova" Demo and Demo Release Bash
I've been waiting for months to get my hands on the new Signal The Revolution demo, entitled "Nova," and I finally have it in hand. The guys have been toying with me, letting me hear tidbits here and there, and, boy, does this demo sound great so far. I thought I would take a few minutes to chat with STR vocalist Josh Carter about what's new in the Revolution! He had a bit to say about the new demo, successes up north, life, and the bands CD Release bash at Diamond Pub on August 22. Let's do this!
Eddy: What's up, man! Congrats on the new, awesome-sounding demo. Tell us about your studio experience with Jordan Haynes and about some of the songs you recorded. What's your favorite?
Josh : Thank you so much! We are super-stoked to put out this record! I'm glad you dig it. too. We had an awesome time working with Jordan. He has such a great ear for music. We really tried to capture our raw energy and then just polish it up a bit. Jordan understood that and brought our vision to life. He has such a talent for balancing organic tones with the benefits of being in a studio environment.
Most of the songs we recorded were newer with the exception of "Frailty." We have been sitting on that song for a while. The title track, "Nova," was written just before we went into the studio and describes a pretty painful chapter in my life. The concept of putting these specific songs on one album was to keep a continuity in the atmosphere of the record. It's all about anger and trying to cope with it. I felt the need to express those things. As far as a favorite song, I'm pretty high on "Nova" right now, but it is easy to be happy about brand new songs. Ask me a year from now which one was my favorite.
Eddy: I heard you guys got some killer radio play up North. How did that happen? I guess playing all those out-of-state shows paid off. And tell us about your big CD release show on Friday, August 22 at Diamond Pub, for your "Nova" demo. And what's this about you guys shooting a video in Indy?
Josh: I've been living in the Cincinnati area for a while now. They have this amazing rock radio station called 96ROCK. They spotlight artist from the area and try to help them grow by giving them substantial air play during the day. We have also spent a lot of time up north lately playing shows. We have been so amazed by all the support we get from our fans all over.
On August 22, we will be officially releasing "Nova" at Diamond Pub and Billiards in Louisville, Kentucky. We are also planning a release show in Ohio. We are shooting a couple of music videos to go along with the release of the album. I will let it be a surprise as to which songs will be accompanied by videos in the very near future.
I'm throwing in the CD right now.
Track one is called "Rising Shotgun," a title that I know something about. We used to do those things a lot when I was young. If you don't know what it is, I will enlighten you. A rising shotgun is when you take a huge hit of weed when kneeling, and then you stand up fast and someone squeezes your chest. It gives you a tremendous buzz. The song itself is a high-energy rocker of a tune with sort of an Eighties feel to it. The guitars of Chris Marple sound phenomenal and are very melodic, especially the leads. The vocals of Josh Carter are melodic and rockin'. This recording sounds killer. Better than the expensive one producer Toby Wright did with the band. I think maybe recording it here at home might have had a helping hand in that. "Nova" starts out with some killer music. I love the high notes of guitar in the intro! Awesome! Lots of feeling and an eerie vibe to it make it a good listen. This tune has a very good beat, too. Drummer Bob Lewellen is a beast on drums, and always seems to know exactly the perfect beat to throw down on any given song. I love the guy's modern, yet still metal, drumming style. The chorus with the layered guitars are sick. The lead break is off the hook. Entrancing and hooky as hell.
I had a talk with guitarist Chris Marple about music and he said some of the city's hardcore metalheads have given him shit over playing more melodic music now, rather than the brutal metal sound that he was so accustomed to for so long. "Come back to the dark side, Chris!" was the call from his metalhead friends. But I gotta say, as a musician, Chris has way too much feeling, creativity and emotion in his music and guitar playing to limit himself to one kind of music. The clean and pretty riffs Chris writes are way cool, and I think he is where he belongs now. He said he loves to be able to play music with a little bit more feeling and emotion. I kind of did the same thing as a guitarist (even though I'm nowhere near as good as Chris) by starting a melodic rock band, and I must say, I enjoy and have played shows that I would have never gotten playing brutal metal. Don't get me wrong, I still love the heavy shit, too. I think chicks will really like "Nova." "Break" starts out with a riff that reminds me of Sevendust bigtime, but that doesn't last long, as it kicks into a trippy, effects-laden, sinister riff that kicks ass. I love riffs like that. The chorus kicks in this tune, and it's my favorite song I've heard so far on the CD. I like how the chorus goes from fast to slow, then the songs slows out of the chorus to a guitar break. The next riff is a pounding, powerful mofo. I can see this song as a single to get out there. Getting Marple in the band was the best move this band ever made. The guitar tones of Marple and Zach Bandy are excellent, and guitarwork is killer. Those guys work well together. "Daystar" is the track the band is going to record a video for, very soon. A very catchy riff starts the tune over vocals with a slightly distorted vocal effect on it. A nice touch. The song features some fast, muted picking that works well. It's difficult to choose between this one and "Break." I'm glad I don't have to make that descision!
Josh's vocals rock on this one! I love how Josh doesn't scream. Waaay too many bands scream these days. Rarely do you hear someone actually singing all the way through songs anymore. I admire and respect that. Going against the grain. (That is a cool name for a song! You can use that, guys!)
The last song on the demo is "Frailty." It's a chunky anthem with more of a metal feel in parts. I like the lyrics on this one. Josh writes some fine lyrics that make sense and have meaning. Lots of bands write crappy lyrics that don't mean shit. Lyrics aren't a priority in a lot of bands. Every word and sentence has meaning for Josh. There is another Sevendust-like groove in this song as well, but again, it doesn't last for long. It's a modern sound with hints of metal and rocking days of old. A mixture of high energy, hard rockin' and sometimes metal riffs, melodic vocals, and a bottom end that is ridiculous. I'm very impressed with Jacob Carter's bass lines and stage presence. This is a good demo of very talented musicians/songwriters. Louisville's cream of the crop, you could say.
Zebras In Public "Live" Review
This awesome multi-racial Cincinatti band has become one of my favorite regional unsigned bands overnight. Their demo is really good, but it doesn't compare to seeing them live in action. It is here that these guys come to life and totally kick ass. I booked the band on my original rock showcase recently, and wow! The band's frontman, Zebediah Williams, is a vocal powerhouse who pretty much blew me away, and the band is no slouch, either. Zeb has an amazing singing voice and power, to boot. The show I saw was on July 4th, so Zeb started out their set with singing a killer rendition of "America The Beautiful" then it switched to a hard-rocking version of Team America's "America, f**k Yeah" song. It was cool. The band is super tight and sounds fantastic. The band has energy and stage presence out the wazoo. It's hard rock, soul, alternative, metal, a tad bit of Eighties, and anything else you can probably think of. It's diverse! Beautiful clean guitars with great tone! Creative riffing. Great songwriting. How are these guys not signed? It's not even my type of music but it still made a huge impact. The guys are cool as shit, too. Zeb Williams explained to the nice crowd in attendance how they came up with the name Zebras In Public. "We are just a bunch of guys from different cultures, who like to rock!" And rock they do.
I have invited the band to perform at my Rock For Kosair Benefit on November 29 at PHT. Hopefully, they can make it, and help us rockers raise some toys for the poor kids for xmas.
This sound doesn't do them justice live, but you will get the idea!
Killswitch Engage Coming!
Yay, Expo 5 is having shows there again! It's about time! I love that place, and also like the people there quite a lot. They have spent a fortune on building that place up and providing killer sound, and there needs to be more music there!! Friday, August 8, Killswitch Engage will be there ripping shit up! Other bands on the bill are After The Burial, Battecross, Code Orange Kids and one of my fave local bands Bury the Wicked!!! Get your tickets now, this might sell out!
Prong Coming To Louisville:
New York metal legends Prong will be coming to Louisville at Diamond Pub on Sunday, October 5 with southern Kentucky legends Luther (who sounded great when I saw them last), Krosjoint and Popkiss Chainsaw. If you haven't seen Prong before, then you might want to check out this band live in action. Killer stuff.
Kentucky Death Metal Feature – Left To The Wolves
Whoever said I dislike death metal is full of shit, and not regular run of the mill shit, either! I'm talking Indi's greasy fried chicken and 4 a.m. White Castle doody!
The fact is; I'm old, but I've played brutal metal before most of you even got your first boner! I've always supported my metal brethren and will always do so. This feature is about Lexington Kentucky's death metal merchants, Left To The Wolves.
Someone told me about this five-piece central Kentucky band, and that they are awesome, so here I am. They have opened for Whitechapel, Black Dahlia Murder and others. I come to find out that one of their guitarists, Brandon Thompson, might even be a distant cousin of mine! We are both supposedly related to "The Kentucky Giant", Martin Van Buren Bates, a civil war veteran who was 7 feet, 11 inches tall. The music? Ah, back to that. I'm listening to the track "Slave, Mother Earth."
The band wastes no time as they assault you early and fast. Lighting-fast guitar riffs and thunderous double bass drums. Vocalist Andy Yates starts out with a very cool and brutal scream. The sound quality of this recording is pretty damn good, too, which is a refreshing change. The musicianship in this metal is killer, especially the drumming of Dylon Edmon, and lead guitar work by guitarists Brandon "Thor" Thompson and Chris O'Brian. These drums are super sick! Nice work. The guitar leads are melodic and tasteful, which is just how I like them to be. Too many death metal bands focus on speed and not enough feeling, but LTTW make it clear that they are not the run-of-the-mill, doody, death metal garage band. They have feeling and melody that they want conveyed, and damn everybody else. The vocals of Andy Yates encompass all that is death metal. He is low, growly, and sometimes switches to "super" low vocals in contrast. He can also hit the high, piercing screams, which I like. The lyrics speak of destruction, anarchy, chaos and a general hate for human beings and their rotten fargin' ways. The music is intricate, precise, technical and not very easy to play. These riffs are fargin fast. If I tried to play that ultra-fast stuff now, my hands would cramp up and arthritis would kick my ass! I would fail. The guitar tones are pretty sick as well. No shitty Crate or Kustom amps here! These guys are obviously pros and care about tone and overall sound. These cats have over five thousand 'likes' on their Facebook page, too. Impressive! I really like their band name as well. You can read it! And it doesn't see, like a bundle of sticks thrown together! Sweet.
Together, these five country boys have something special going on, in a land where bluegrass reigns and this type of music is hard to come by. I want to see these guys live. I will ask them to come play my Original Rock Showcase soon. Left To The Wolves rocks!
Bigfoot Hunter, Rodney Adams, is Back on WAVE 3 News
Former E-Flat vocalist Rodney Adams is back with more proof of the ever elusive Kentucky Bigfoot. This time, Rod has gotten the support of WAVE 3 News! Check out Rodney's feature! And never dismiss something just because you have not seen it. I have some personal stories of UFO sightings, that if I told you, you would think I'm the biggest liar ever. But the truth of the matter is … that I am telling the truth. I've known Rodney a long-ass time, and the guy has never lied or been dishonest about anything, not even once. Believe the man!
http://www.wave3.com/story/26134791/bigfoot#.U9ezz_7-o8Q.email
LMN Musician Of The Month
This month's Musician of the month is a helluva nice guy, and a very talented guitarist/bassist/vocalist to boot. It's Big Rock Show's Ronnie Watchmaker! So be sure to check out Ronnie's Feature in this month's Louisville Music News!!!
Mötley Crüe "The Final Tour" with Alice Cooper on October 14:
It looks like the infamous coke-snorting, heroin-doing, groupie-banging legendary rock band Mötley Crüe will finally head out to pasture. All I can say is, it's about time. And no, I am not a hater! I love MC! But when performances slip and your singer sounds like total doody and doesn't sing half of the lyrics, it's time to re-evaluate your future. Nikki and Tommy are good to go, but poor old Mick with his spinal disease just can't do this much longer. And MC is Mick Mars! So it wouldn't be the same. And Vince just plain doesn't have it anymore live. Some songs sound decent I admit, but on the old classics that are hard for anyone to sing, he suffers, er, the audience suffers. Dude sounds like a dying cat with pneumonia. But like I said, that shit is hard to sing! Trying singing the verses on key in "Shout At The Devil" and see how well you do! So with all due respect to The Crüe. I agree with this decision to retire the band. I've seen some seriously badass MC shows in the past, too. Almost every album tour all the way back to MC at Cardinal Stadium in 1984 with Ozzy. Classic.
So if you wanna see the guys one last time, now is your chance to see one of rocks raunchiest, nastiest, sleeziest and rockin' metal bands ever! Get your tickets to this show Oct 14 at The KFC Yum! Center.
BTW, Alice Cooper is opening! I saw Alice two years ago opening for Iron Maiden in Indy and he was awesome! Alice still has the heart and ability to kick some butt.
And there is a new band that kicks some serious butt opening the show, The Raskins, a band comprised of brothers Logan And Roger Raskin. These guys are high-energy rock n' roll, mixed with metal and a tad bit of punk thrown in for good measure. The band seems to be making some waves with their new twelve-song, self-titled CD. The guys just got off a tour with Scott Weiland and Saving Abel and are super stoked about opening for Alice Cooper and Motley Crue. Who wouldn't? I would shit a brick.
I posted a Raskins video for their song "We Had It All" below. Enjoy!
Here is some old MC in their heyday. Classic US Festival footage.
Heart Tribute to play Smokey's Bar and Grill on August 8 and 9 with Louisville's Soundtrip
I saw Heart a few years ago and was blown away! Such vocals and awesome guitar playing. Wow. Now you have a chance to hear the music of Heart played by a cover band! They must be good to be able to pull off that music! Opening the show is another great band, Louisville's Soundtrip!
Send Me Your Band's Live Video, And Maybe I'll Post The MF (if it's not too fargin' hideous)
Yup, you read it right! This here MF will officially post your band video on our Louisville Music News website if I like it, and you aren't a complete a-hole. Have a bunch of idiots you don't know watching you fuck up playing the wrong chord or part, or singing hideously off key! Wouldn't that be just too cool of me? You can thank me later, tater! But in the meantime, make sure the shit is somewhat audible (not just fuzz). I'll only post halfway decent sound quality. So don't make my boss bitch at me! Try to keep things professional, like my pro narration skills!
Don't Forget, Peeps, I'm On The MERF Board Now, And We Help Musicians In Need!
Don't forget, my fellow musicians; I am now a MERF board member. "Musicians Emergency Resource Foundation. " If you rockers have an accident and need help really bad, we may be able to help. The MERF peeps are really good people, so, yeah, you rockers do have someone on your side. Visit our site ands see what MERF is all about! We help musicians from all walks of life, from Folk music to Death Metal! I'm here to make sure my metal brethren are taken care of too. MERF!!!! http://www. merfbenefit. org/
Props Of The Month
This month's props go out to Manda Lynn at Wick's Pizza on Baxter, who has done an amazing job keeping things together while Louie the Local Guy takes care of some personal matters, and for working her butt off for us local and regional bands. She is constantly up at Wicks making sure all is well, and that everything is on schedule. We couldn't ask for a better person to run things up there. So thank you, Manda Lynn. We rockers do appreciate your time and effort!
Upcoming Shows
Bogart's
Wednesday, August 20 - Tesla.
Brewskees
Saturday, August 2 - Driving Beast Daisy and Left To The Wolves.
Diamond Pub (on Baxter)
Friday, August 1 - Norma Jean, Night Verses, Gravemouth, Johari and Great Floods. 7 p.m. $12
Friday, August 15 - Flaw w/ Elephant Room and Despite The Fallen. 8 p.m.
Saturday, August 16 - Soundtrip.
Friday, August 22 Signal The Revolution CD Release w/ Krosjoint and Lift The Meduim.
Sunday, September 7 - Origin, King Parrot, Beyond Creation, Your Chance To Die, Littledidweknow, End It With A Shotgun and Dysphorium. 6 p.m. $18
Sunday, October 5 Prong w/ Luther , Krosjoint and Popkiss Chainsaw. 7 p.m. $12
The Dungeon (in Danville)
Saturday, August 16 - Kentucky Ugly, Mangled Atrocity, Creature of Exile, Left to the Wolves, Theories of Apocalypse and Regurgitated Flesh. 6 p.m.
Expo 5
Friday, August 8 - Killswitch Engage, After The Burial, Battecross, Code Orange Kids. 7 P.M $20
The Mercury Ballroom
Sunday, August 3 - Sick Puppies w/ Like A Storm, Stars In Stereo and hometown boys Year Of The Gun (from Louisville). Be early for YOTG!!! 7 p.m.
New Albany Production house
Friday, August 8 - Method Of Madness, Caducus, Manicx Methed and Mild Trauma.
The New Vintage
Saturday, July 12 - OOO, All Dead, Gravemouth, Dream Eye Color Wheel. 8 p.m.
Saturday, August 30 - Luther, The Decline Effect and Hellfire Militia. 9 p.m.
Oldham County Fair
Saturday, August 2 - Unleashed.
Phoenix Hill Tavern
Friday, August 1 - The Tri Tones, Rifle, Ky Ugly, Popkiss Chainsaw and Klinch.
Friday, August 1 - Smile Empty Soul, Bridge To Grace and Despite The Fallen.
Friday, August 22 - Era 9, Social 66 and Unleashed.
Friday, September 5 - Bury The Wicked, Creature Of Exile, Sons Of Medusa and All But Dead.
Saturday, November 29 - The tenth annual Rock For Kosair childrens benefit concert. Proceeds raised go to buy toys for poor kids for Christmas. So far we've raised over 50 thousand dollars worth. 15 bands on 3 stages! Guitar giveaways! Prizes!
R Place Pub
Saturday, August 23 - Soundtrip.
Rubbie's Bar and Grill
Saturday, August 2 - 4th Annual JDRF Fundraiser featuring Ohlm and Gravemouth. 8 p.m. Food, prizes and raffles. All money raised will go to support the Juvenile Diabetes Research Foundation to help find a cure.
Smokeys Bar and Grill
August 8 and 9 - Little Queen (a musical tribute to HEART) w/ Soundtrip.
Third Street Dive
Friday, August 15 - Two Pump Chump, Out Of The Ashes, Dire and One Pretty Minute.
Thompson House
Wednesday, August 13 - Helmet, Filter, Local H and Kentucky Ugly.
Sunday, August 31 - Riverfest w/ Gods Below Us, Kentucky Ugly, Altere, Lying In Ruins, Stellanova, Mary Cried Red, Dusty Rides, Technicolor Monster, Count the Star, Tarra Lynn, Audible Point and more, plus fireworks and 3 band stages.
The Vernon Club
Saturday, August 9 - DEATHFEST!!! Devourment, Hate Meditation, Visceral Disgorge, Kamikabe, Thy Devourer, War Forged, Dawn Of Dementia, Delusiaonal Parasitotis, End It With A Shotgun and Dysphorium. 11 A.M!! $20
Sunday, August 10 - Slaves, Myka Relocate, Alive Like Me, Nightmares and Youth In Revolt. 6:30 p.m. $12
Wednesday, August 13 - Betraying The Martyrs, Adestria, Sylar. 6:30 p.m. $12
Monday, August 18 - Escape The Fate. 6:30 p.m. $15
Wick's Pizza (in Highlands)
Friday, August 1 vDon Baze and Digg.
Saturday, August 2 Don Baze and Mooseknuckle.
Friday, August 8 - Robbie Cox, Ellen Blackwell and The Usual Suspects.
Saturday, August 9 - The Noes, Laurie Jane and The 45's.
Friday, August 15 - Screaming John Hawkins, Mark Robinson Band.
Saturday, August 16 - Josh Cramer and Your News Vehicle.
Friday, August 22 - Robbie Cox, Stuart Wicke and Digg.
Saturday, August 23 - TC Cross and Squeezebox.
Friday, August 29 - The Noes, Matt Bednarsky, Digg, Sinful Lilly and Driving Beast Daisy.
Saturday, August 30 - Miles from Hazzard and MeanStreak.
Wick's Pizza (New Albany)
Friday, August 1 - Shine Runner.