May 2013 Articles
Cover Story
Kevin Gibson
Features
Eddy Metal
Columns
Berk Bryant
Mike Stout
Paul Moffett
Keith Clements
Martin Z. Kasdan Jr.
Eddy Metal
Djinn Shockley
Alexander Campbell
Blogs
Got Shows?
Send Them To Us
Bookmark Louisville Music News.net with these handy
social bookmarking tools:
Available RSS Feeds
- Top Picks
- Today's Music
- Editor's Blog
- Articles
Add Louisville Music News' RSS Feed to Your Yahoo!

Issue: May 2013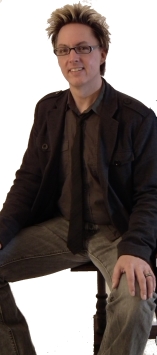 Max Maxwell
Name : Max Maxwell.
Age: 49.
Instrument: Drums and vocals.
Band/Former Bands: The Crashers since 2008 but I've played with Spanky Lee, Greg Forseman, Days of the New, Steve Ferguson, Tim Krekel and sessions and back-up for Trace Atkins, Kid Rock, Chaka Khan, N'sync, Michael McDonald and more.
How long on instrument: 39 years.
Equipment: My main kit now is a Yamaha set with Zildjian cymbals, but I have accumulated quite a collection of snare drums and kits from the 1930s to present. It can become an addiction if you're not careful.
Influences: My dad, Steve Smith (Journey) Buddy Rich, Ringo, Charlie Watts, Dominic Howard (Muse) and local drummers (Jeff Jarboe, Dave Marasco, John Roy, Jeff McAllister, Dave Williams and so many more).
My first gig: I played in my backyard with my brother for the neighborhood kids. We played "Joy To The World" (3 Dog Night); we thought it was called "Jeremiah Was A Bullfrog.
Hobbies: Reading and cooking.
Favorite movies: Ferris Bueller's Day Off, Forrest Gump, Spinal Tap.
Favorite food: Any type of Mexican and my wife's cooking.
Favorite place: Chicago and the recording studio.
Favorite sports or team: College basketball – Louisville Cardinals.
What I'm listening to nowadays: Lots of pop music from '80s and present. Studying song structure..
Coolest thing I've done: Playing the Grand Ole Opry at the Ryman Theater in Nashville, live on TV.
Most embarrassing moment: When I was a kid we use to make ramps in the street to jump over things with our bikes, we thought we were Evel Knievel. All the kids were in front of our house and I set up this huge jump, came down the street made the first ramp and crashed into the second ramp. Split my chin wide open and racked myself on the middle bar. My mom came out and scooped me off the street in front of everyone. Had to have stitches in my chin and ice on my gonads. Never jumped another ramp in my life.
Bad Habits: Making fun of people, cracking my knuckles.
When/where did you first get some: Gentlemen never speak of their personal encounters.
If you could meet a Rockstar (past or present), who would it be, and why: John Lennon – He had so much to say just in his music, would have liked to had coffee with him.
Who do you love: Jesus, my wife and kids.