March 2013 Articles
Cover Story
Marie Eddy
Features
Marie Eddy
Eddy Metal
Columns
Berk Bryant
Mike Stout
Paul Moffett
Gary Sampson
Martin Z. Kasdan Jr.
Eddy Metal
Alexander Campbell
CD Reviews
Martin Z. Kasdan Jr.
Performance Reviews
Eddy Metal
Blogs
Got Shows?
Send Them To Us
Bookmark Louisville Music News.net with these handy
social bookmarking tools:
Available RSS Feeds
- Top Picks
- Today's Music
- Editor's Blog
- Articles
Add Louisville Music News' RSS Feed to Your Yahoo!

Issue: March 2013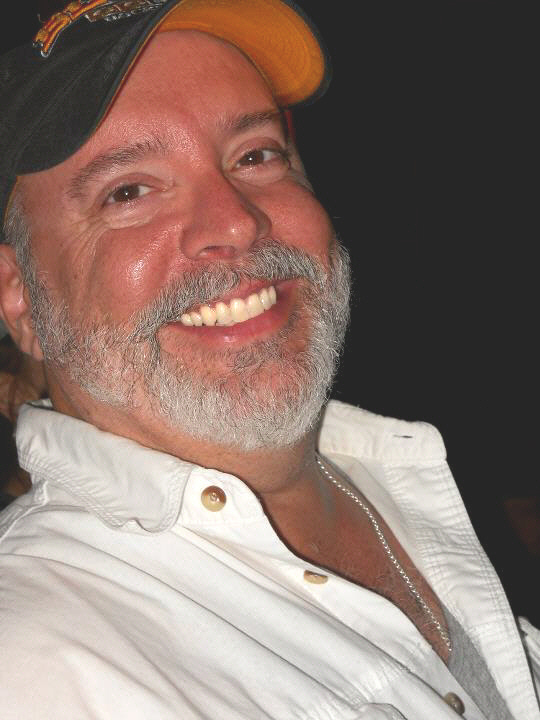 I've Got A Mind To Ramble
A Day with Robbie Bartlett
On Sunday, April 28, Crescent Hill Radio (CHR) will host its First Annual Raise a Note Benefit Concert at the Expo Five on 7th Street Road. The show is a fundraiser for CHR, a non-profit 501(c)(3) community radio station. The concert will feature a variety of acts playing all types of music on two stages. Robbie Bartlett will be one of the acts on the main stage performing her version of classic blues, R&B and jazz tunes. Keith Clements interviewed Robbie for Louisville Music News in June of 2000 after her first CD One Girl's Opinion was released. That interview is available on Robbie's website at http://www.robbiebartlett.com/ivegotmind.htm. I recently sat down with her to find out what she's been doing since then.
Right before Robbie released One Girl's Opinion, she quit her day job and became a full-time performer. In the beginning, Robbie said, she was doing a little bit of everything to help pay the bills. That hasn't changed too much over the years. "I get people wanting me to come into their homes, play in their living room to corporation gigs and everything in-between – festivals, weddings, cocktail parties for companies. It's been great," she said. Robbie and her band play more than 200 dates a year. She's at Volare Italian Ristorante on Frankfort Ave. every Wednesday and Thursday and performs at Jeff Ruby's in downtown Louisville on the weekends two to three times a month. She used to perform every Monday night at John E's restaurant and lounge until its sudden closing the first of February. She plays at the Chow Wagon every Derby, sings at University of Louisville athletic events and performs for charitable causes throughout the year. I asked her which show stands out in her mind as one of the biggest and she mentioned opening up for Keith Sweat at the Kentucky State Fair in 2012. "That really boosted us, too, because people heard us who didn't know us," Robbie said. "People filmed us with their phones and posted it on Facebook. Facebook has been great for me." She said she picked up more new fans in the two weeks after the State Fair show than at any other time. That came about because of her relationship with Triangle Talent but Robbie mostly controls her own destiny. "Triangle Talent keeps me in the loop and I appreciate that but I pretty much book myself." Her standing gig at Jeff Ruby's has lasted the seven years the restaurant has been open. In addition to earning new fans there every night, Robbie has shared the stage with several notable performers. "I play Jeff Ruby's every Oaks, Derby and Breeder's Cup and I've sang (sic) with Travis Tritt, Shawn Stockman of Boyz II Men, Joey Fatone (of 'N Sync) and Taylor Dayne." It's also given her the opportunity to perform in front of many celebrities including one of her idols Mary Wilson of The Supremes. "She didn't sing but she wanted to meet me and I said sure, I want to meet Mary Wilson," Robbie said with a hearty laugh. "I turned into this 13-year-old little girl, going. yes ma'am." "Girl, you doing it up there," Wilson told her and Robbie said "I guess I smiled for a week after that." She invited Wilson on stage to sing but was told, "No, girl, I'm here to listen to you" and Robbie said that was a great compliment.
Robbie followed up her first CD with two more, A Night with Robbie Bartlett released in 2002 and Robbie Bartlett Live! released in 2008. Her first CD after One Girl's Opinion was only meant to be a demo. "Jeff Carpenter (of Alfresco Place Recording Studio) called me and said 'You need to come over here and listen to this,' and I said okay." She thought there was something wrong with the demo. Jeff told her, "Robbie, this is an album," and he wouldn't let her leave until she agreed to release it as one. Robbie Bartlett Live! is a collection of her live performances at places like Stevie Ray's and Wick's Pizza. The songs were recorded after 1996. "Denny Inzer was on there. Richard Streander my guitarist, he was playing bass for me back then. We had a heck of a band back then," she said. "Denny Inzer was my musical director and we'd pull off Good Morning Heartache. I mean, it would hurt me when I sang it." That song is by Billie Holiday. Robbie told me Holiday is just one of several influences on her, including Ella Fitzgerald, Lou Rawls, Ray Charles and Nat King Cole. "My mom was the first, of course. My mother was a self-taught piano player who sang in the church," she said. Robbie now lives in the house her grandparents owned and where her mother grew up. She even owns the upright Wurlitzer piano that her grandmother gave to her mom. "Her nail prints are still on the wall where the keys are. I'll put Old English (wood polish) all around except right there," she said with pride. "My mother had a great alto voice. I majored in voice in college and as a little girl my mother would tell me when to breathe and when I got to college they were going to teach me that and I already knew it. She was self-taught and I thought that was pretty cool." Robbie's mother sang gospel in the church but jazz around the house. "I grew up on jazz," Robbie said. In fact, she is currently working on a jazz CD entitled, Another Side of Me with Richard Streander on guitar, Jimmy Brown on the upright bass and Gene Wickliffe on drums. Robbie also plays piano on the CD. The tentative release date is this May.
Due to her long career and commitment to our local music scene, Robbie was presented the Kentuckiana Blues Society's Sylvester Weaver Award in 2010 at the Garvin Gate Blues Festival. The award, named for Louisville native Weaver, is given annually to a person who exemplifies the goals of the KBS. Robbie's current band consists of Richard Streander on lead guitar, Sue Riley on rhythm guitar, Angie Hopperton on keyboards, Mike Williams on bass and Mike Alger on drums. Williams played for several years with Tim Krekel and both Hopperton and Riley played with the band Most Wanted. I asked her if she has any goals in addition to the new CD. She told me that she wants to go back overseas. Robbie has done three tours of Europe, with the last one in 2002. And then she told me something that took me by surprise. "I've only been overseas recently to finish up my adoption in Guatemala," she said. Robbie then proceeded to tell me about her attempts to adopt a five-year-old boy who she calls Jazz. Robbie started this process when Jazz was only two-months-old and has endured endless delays and red tape. She hopes to complete the process sometime this year but after almost six years, one thing she has learned is patience. She already has his room ready and there is an elementary school within walking distance of her home.
To find more information on Robbie, visit her website at http://www.robbiebartlett.com. You can also find her on Reverbnation and Facebook. To find out more about the CHR fundraiser at the Expo Five, visit http://www.crescenthillradio.com/. Robbie Bartlett is part of the regular music rotation at CHR and you can occasionally hear her on my show, called the Kentuckiana Blues Radio Show. That show airs Friday's on CHR from 8 to 9 p.m. and is archived online at http://soundcloud.com/crescenthillradio.