January 2012 Articles
Cover Story
Kevin Gibson
Columns
Berk Bryant
Mike Stout
Paul Moffett
Gary Sampson
Martin Z. Kasdan Jr.
Eddy Metal
Alexander Campbell
CD Reviews
Martin Z. Kasdan Jr.
Kevin Gibson
Interviews
Eddy Metal
Eddy Metal
Blogs
Got Shows?
Send Them To Us
Bookmark Louisville Music News.net with these handy
social bookmarking tools:
Available RSS Feeds
- Top Picks
- Today's Music
- Editor's Blog
- Articles
Add Louisville Music News' RSS Feed to Your Yahoo!

Issue: January 2012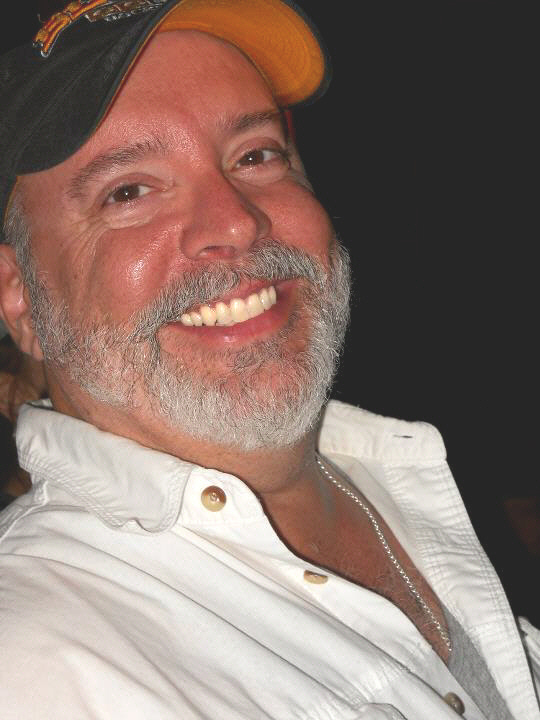 I've Got A Mind To Ramble
I had every intention of making my first Louisville Music News column an upbeat article about the state of blues in the Kentuckiana area. I wanted to talk about the fact that even with a down economy and the obstacles musicians face every day, the blues scene in Louisville is still strong and vibrant. But in truth, I don't feel that way right now. In fact, I feel pretty down. It has to do with loss – the loss of a person and the loss of a place.
R.I.P. John Carby
John Carby, guitarist for both the KingBees and Dog House Kitchen, passed away on Monday, December 12 from pancreatic cancer. He was 62 years old. John had only found out about six weeks before his death that he had a mass on his pancreas. He told me about discovering it in a most unusual way. He had consumed a soft drink a short time before going to the doctor and accidentally swallowed the pull tab from the can. He told me he pulled the tab off the can, dropped it in and later mistakenly gulped it down. He started having some stomach problems after that and figured it was because of the pull tab. It was only then that they discovered the mass. A biopsy was performed and life for John, his wife Donna and their family and friends was turned upside down. I can't tell you that I was a close personally friend of John's. As president of the Kentuckiana Blues Society I have a lot of contact with local blues musicians but I don't always get to know them as well as I would like to know them. I can tell you that John was one of the most pleasant people I have ever met. That's a funny thing to say about a bluesman but it happens to be true. I never saw him with a scowl on his face or heard him utter a disparaging word.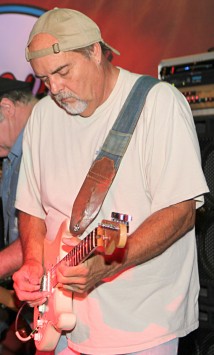 At the funeral home I had a conversation with Andrew Allison, one of the founding members of Dog House Kitchen. "He got me back into music, man. I was retired for 17 years. We worked together at the post office and I told him I wrote some songs and he wanted to hear them. So I went over to his place with my 8-track and played them for him and he got all excited. "We need to do this" he said. And we did." So began Dog House Kitchen one of several bands John played for over his 40-plus years as a musician.
But there are few people who knew John as well as friend and bandmate Jim Haswell. They met in the mid-1970's, when John and Pat Thomas were performing as a duo around town. Jim became another guitar for the group, they added a drummer and the Pat Thomas Band was born. "We were the first band to take drums into Phoenix Hill," Jim told me. He said back in those days places like Phoenix Hill and the Butchertown Pub were so small they only had folk duos playing in the bar. When Ben Rogers expanded Phoenix Hill by adding the Saloon, the Pat Thomas Band was the first to play in it.
John and Jim have played together every since. Jim told me that it seemed like "every song they played needed two guitars. We were doing a lot of Allman Brothers and Southern rock. Songs with harmonizing guitars." In 1990, the KingBees were formed and John and Jim continued to play together around town and on the road. I asked Jim how the two guitarists were able to play together without stepping all over each other. He told me they always had a "friendly competition" and that "I knew what he was going to do before he did it and vice versa," Jim said. Both musicians joked that they were the lead guitarist and the other played rhythm guitar. Jim told me they were at the doctor's office one day shortly after John found out about the cancer for some tests and the nurse asked John if he was alright because he kept tapping his foot. "He does that because he's a musician," Jim told her and she asked John want instrument he played. "Rhythm guitar" he said looking at Jim. Jim told me he had been waiting 40 years to hear him say that. While John may have momentarily gave Jim that satisfaction, Jim told me that John knew a lot more about amps than he did. "He knew a lot about music. You could plug him into a Saltine box and he'd make it sound good," Jim said.
The two men were close both on and off the stage. They went fishing and golfing together and even owned a chimney cleaning company together. John stood in as Jim's best man at his wedding. After the cancer was discovered, Jim talked or visited John every day until his death. He said one day they were sitting on a swing on John's porch watching the rain and Jim told him "I'll see you again." "I know," John replied.
Goodbye, Zeppelin Cafe
The other loss I feel is over a place. Zeppelin Cafe closed unexpectedly on December 1. For the last couple of years, the bar had become a well-known spot to hear the blues and was instrumental in the creation of the Germantown-Schnitzelburg Blues Festival, along with Check's Cafe. In May of 2010, the bar started hosting a Thursday night blues jam, led by Lamont Gillispie & 100 Proof. The jam quickly became one of the best attended in town and led to the first Germantown-Schnitzelburg Blues Festival in August of that year.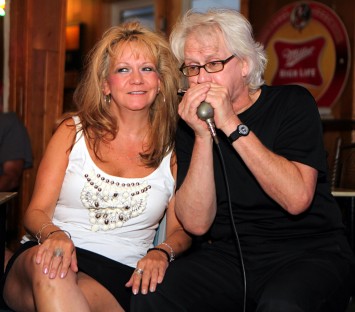 Lamont had long wanted to create a blues festival in his part of town and together he and I worked with Tim Cain, owner of Zeppelin Cafe and Check's Cafe owner John Murrow to pull it off. That first year, the festival featured Governor Davis and the Blues Ambassadors from Indianapolis and the Nick Stump Blues All-Stars as the headliners. As the jam continued to do well, the bar started hiring bands, both blues and otherwise, to play on Friday and Saturday nights. Things were going great when the city of Louisville cited the bar for having outside tables and live music while claiming it did not have the necessary licenses. Cain appealed the ruling and was even able to get the permits for the second annual Germantown-Schnitzelburg Blue Festival but had to stop and restart the Thursday night blues jam several times over the threat of city fines. He was finally able to get approval for both music and outdoor tables at a zoning meeting in late September but the blues jam never fully recovered.
I am not claiming that the city of Louisville was the downfall of Zeppelin Cafe. Owning a bar at any time is tough but in a weak economy it's murder. I never talked specifics with Tim about the problems the bar was having. In truth, I probably didn't want to know. I did go to the zoning meeting and testified in favor of the bar plus the blues society used to hold their monthly board meetings there. But a bar like Zeppelin's faces a myriad of issues from constant employee turnover to cash flow problems. Regardless of the issues, the bar was a strong blues supporter while it was around and I hope the momentum it started will allow the Germantown-Schnitzelburg Blues Festival to continue. Time will tell.