December 1989 Articles
Cover Story
Staff
Columns
Berk Bryant
Paul Moffett
Earl Meyers
CD Reviews
Jim Powell
Performance Reviews
Karen Le Van
Dallas Embry
Bill Ede
Bill Ede
Calendar
Staff
News Item
Staff
Bill Ede
Jean Metcalfe
Preview
Staff
Staff
Staff
Staff
Staff
Staff
Staff
Staff
Errata
Staff
LASC
Paul Moffett
Diana Black
Diana Black
Diana Black
Jean Metcalfe
Paul Moffett
Tom Metcalfe
Staff
Jean Metcalfe
Staff
Letters
Staff
Industry Review
Karen Le Van
Paul Moffett
Music Business News
Staff
Paul Moffett
Staff
KYANA Blues Society
Staff
Staff
Dallas Embry
Blogs
Got Shows?
Send Them To Us
Bookmark Louisville Music News.net with these handy
social bookmarking tools:
Available RSS Feeds
- Top Picks
- Today's Music
- Editor's Blog
- Articles
Add Louisville Music News' RSS Feed to Your Yahoo!

Issue: December 1989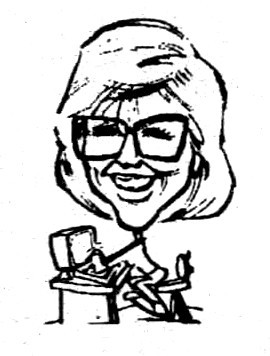 Newsical Notes
Ocilla Lawson has recently taken the plunge and had a cassette tape album of her original songs recorded at a local studio. The album, Imagine With Me, is available for purchase from Ocilla and contains eight children's songs. And, not coincidentally, the tape insert features a photograph of Ocilla and eight children, several of whom are her own grandchildren. Ocilla suggests that the album would make a good stocking stuffer for the wee ones on your Christmas list. Give Ocilla a call at (502) 239-9044.
Member Henry Austin's band Tight Squeeze has also recently finished recording their first tape and it is available for sale. The four-member group plays traditional Celtic music – reels, jigs and "other neat stuff."
The cassette tapes are available from: Tight Squeeze, 237 Fairfax Avenue, Louisville, Ky40207. The price is $8 plus shipping and handling.
Karen Le Van would like for all the L.A.S.C. members to have advance notice of Billy Edd Wheeler's 1990 songwriters camp, so that they can put it on their calendars. She and Jerry Burns, both of whom attended the 1989 camp, say it is "not to be missed." The camp. is scheduled for August l-5 and will be less expensive than last year's camp. Further details later.
Sorry to learn that Dave Evans has spent some time in the hospital recently. Get well soon, Dave.
As of this writing, Claude Wayne was scheduled to appear with his friend Mini Minnie (Pearl) on the Little Nashville Opry House stage on vember 25. Claude and MM were such fun on the November 18 Seminar Showcase and I especially liked the "Elvis Fudd" bit.
Loretta Sadler dropped us a note the latter part of October – just after our November issue had gone to press – to say that she had recently filmed a television program in Nashville, Tenn. to promote the Music City Song Festival. Our readers will recall that Loretta won the $1,000 top prize in the lyric poem divisionot' MCSF's contest a couple of years ago with her "China Cups and Saucers." Loretta said that although her part on the program was only about two minutes worth, it took all day to film.
The entire lyric to "China Cups" was read on WLS Radio (Chicago, Ill.) a while back, according to Loretta.
Additionally, Loretta said that she has co-written two songs on Wynn Hammons single that was recorded in Nashville, Tenn. Loretta added that Ms. Hammons was named West Germany's female country vocalist of the year for 1989.
When Steve Meigs mailed us his registration for the "Run for the Royalties" seminar, he affixed a fluorescent chartreuse sticker to the outside of the envelope. The sticker read: "Who's new? Hear Steve at the Bluebird Cafe 1/21/90, Sunday show." Very effective promotion, Steve. It was good to see you at the seminar and we wish you good luck in Nashville. Hope you don't have to take a day job plucking chickens. (Steve has a very funny song in his original repertoire titled "Chuck Tucker, the Chicken Plucker.")
Steve was lucky in the prize drawings at the Awards Dinner on November I8. He won the Gibson road jacket, along with another smaller prize – a MCSF cap, I believe.
Speaking of MCSF caps, this trustworthy columnist picked her own name as well as the name of her husband to receive one of the caps. Now, don't go crying "fix" – in the dim light and without my "specs," I couldn't have read the names if I had wanted to. And besides, of all the prizes I was eligible for (which didn't include the four-track recorder or the Epiphone guitar) I would have selected the great horse print done by my friend Joyce Trammell. I'm not sure I have the daring to take a hot air balloon ride, Greg and Diana!