October 1992 Articles
Cover Story
Rick Mattingly
Features
Henry C. Mayer
Staff
Columns
Berk Bryant
Jim Galipeau
Paul Moffett
Alan Rhody
CD Reviews
Steve Estes
Kory Wilcoxson
Mark Clark
Cary Stemle
Allen Howie
Bob Bahr
Allen Howie
Performance Reviews
Paul Moffett
Dallas Embry
Leslie Turner
Cary Stemle
Interviews
Jean Metcalfe
Calendar
Staff
Preview
Bob Bahr
Opinion
Staff
Jean Metcalfe
Photos
Staff
LASC
Staff
Ray Yates
Jean Metcalfe
Wally Stewart
Ray Yates
Blogs
Got Shows?
Send Them To Us
Bookmark Louisville Music News.net with these handy
social bookmarking tools:
Available RSS Feeds
- Top Picks
- Today's Music
- Editor's Blog
- Articles
Add Louisville Music News' RSS Feed to Your Yahoo!

Issue: October 1992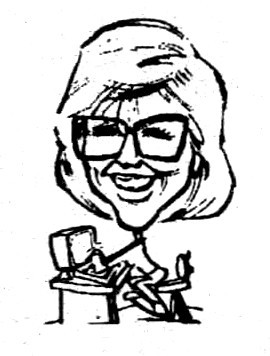 Newsical Notes
Papa Gene Adams, Grand Prize winner in LASC's Songwriting Competition '90, stopped by the office last week for a short visit. It was good to see him driving himself around, even though it is only an occasional thing.
Berk Bryant played Gene's prize-winning song, "Ship Soon to Sail," on his WFPL show Sunday Bluegrass on August 30. Thanks, Berk. Sorry I had to miss it. l had to photograph Garth Brooks at the Kentucky State Fair that evening. Oh well.
Additionally, New Horizon, the group who recorded "Ship," played it at the first annual Strictly Bluegrass Festival on September 12 in Central Park. Gene was in the audience for a brief while to hear his song.
Now if we could just get Vince Gill or Ricky Skaggs to cut "Ship". . . " Our best wishes go out to Gene as he struggles with serious health problems. Also, we wish his wife Jeannie a speedy recovery from a recent illness.
Karen Le Van was in Louisville a while back for the BMX bicycle races to watch her daughter and son compete for national honors. They both did well.
Karen was also here for a showcase that she spearheaded at the Music Maker Cafe and brought along a producer friend. Several LASC members performed on the showcase, including Becky Bennett O'Toole (who helped coordinate the event), Bill Ede, Jackie Johnson, Tim Lynch and others. I was unable to attend and don't have the complete list of performers.
Speaking of the Music Maker Cafe, several LASCers have recently done some taping there for airing on public access television. Names that come to mind besides Jackie himself, are Tim Lynch, Paul Moffett, Earl Meyers, Rhonda Rainwater and Larry Standiford.
We've really been missing Board member Ronnie Dee at meetings for some time now. Because of family considerations Ron reluctantly tendered his resignation from the Board, of which he has been a member since the Co-op switched to that form of government early on. The meetings just won't be the same without Ronnie; we'll miss his great sense of humor and infectious laugh. We especially felt a void in our recent Songwriting Competition '92 listening sessions. And who can forget his coverage of a past awards banquet? I'm chuckling right now as I recall his hilarious description of the bouncing roast beef.
Hope you'll be back with us soon, Ronnie. Our best to you and Donna.
Just a reminder. Earl Meyers is scheduled for a performance on November 8 at the Bluebird Cafe in Nashville, Tenn. Good luck, Earl. You will be at Hit Makers '92 on November 6 and 7, won't you? On second thought, that is an order, not a question.
Newish member Rozlyn Reynolds is in New York to help out with an acting workshop. She planned to be there for about a month. Upon joining the Co-op, Rozlyn and her talented songwriter husband Vincent jumped right into the critique sessions and their songs have been well received. Rozlyn, also very talented, has been helping out behind the LASC scenes as well, Thanks, Roz and we hope to see you back at the next meeting.
The Music Man, Charlie Walls, has been keeping the roads between Springfield and Louisville and between Springfield and Nashville, hot recently. He's been lining up panelists for our Hit Makers '92 event, among other things and has just completed a recording project with the J. D. Black Band.
Besides his own songs, Producer Charlie has included the songs of several other Co-opers in his projects.
My hat is off to Charlie for his contributions to the local music scene and to the LASC and its members.
Wally Stewart planned to leave for Nashville on September 25 to take advantage of a much-needed vacation. His plans included taking in a Bela Fleck and the Flecktones concert with Karen Le Van, among other things.
Have a good time, Wally and we'll see you back in Louisville at our next meeting.
And thanks, Wally, for all the nice things you do for the Co-op (and for the newspaper that contains the LASC Letter), not the least of which is writing — or arranging to have written articles about the monthly showcases. Wally takes this task very seriously and frequently interviews the showcase performers for his articles.
Wally is a true music lover, as well as a regular participant in the activities of a local country dances group. And the list goes on.
Our condolences to the family of member Scott Mills, who passed away recently. Scott attended a couple of meetings several months ago although he was in ill health. A talented musician, Scott had performed with some well-known artists during the '40s.
A very, very special thank you to Ken Pyle and his wife Sheila Joyce, owners of The Rudyard Kipling, for "the use of the hall" for our member meetings since the inception of the LASC. It's been close to seven years now and we certainly do appreciate Ken and Sheila. They have championed local music and musicians for many years. We'll miss having our meetings at the Rud, but we'll still have our monthly showcases there and there's always the Monday-night open stage, as well as other excellent entertainment.
So, "we'll be seeing you in all the old familiar places."
Prez Notes
Note to Joe, Barbara, Rhonda and Glenda: Sorry that don't have Showcase pictures this time our regular photographer was in Central City and our back-up photog was busy. We'll make it up another time - I hope.
The hard drive crump that my computer suffered has been a headache – and, of course, my back-ups were neither recent enough or complete enough to spare me a lot of work. first time for everything, my ears still ring. Ray Yates and I have worked out a deal so both of us can get a "new, " larger hard drive.