April 2018 Articles
Cover Story
Paul Moffett
Columns
Eddy Metal
Eddy Metal
Blogs
Got Shows?
Send Them To Us
Bookmark Louisville Music News.net with these handy
social bookmarking tools:
Available RSS Feeds
- Top Picks
- Today's Music
- Editor's Blog
- Articles
Add Louisville Music News' RSS Feed to Your Yahoo!

Issue: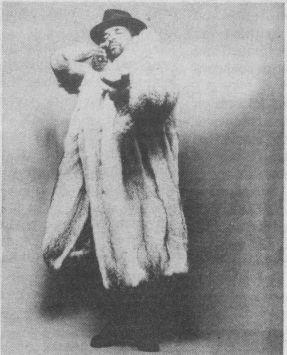 Six-A-Lot
he does it his way
Chief Boot Knocka (Rhyme Cartel)
Sir Mix-A-Lot
By Kory Wilcoxson
In the constantly shifting world of rap music, Sir Mix-A-Lot has been an anomaly. While the genre has gone through several stages — hip-hop, jazzy beats, throbbing bass, gangsta rap, Afrocentricisrn — each of which has produced and then destroyed dozens of acts, Mix has done something almost unheard of: he hasn't changed a thing.
While his compatriots have fallen by the wayside for being Old School, Mix has thrived. His meaty beats and big, bouncing bass have been around for years now and he's only picking up steam.
You could say that Mix broke through from behind when his ode to the posterior, "Baby Got Back," beat the crap out of everything else in Top 40. So you think he'd tailor his next album to be just as radio friendly, right?
Obviously you don't know Mix. He doesn't do anything for anybody but himself and as he says, he's only in it for the green. So Chief Boot Knocka is not a bubblegum rap album looking to provide a quick fix; it's the same old Mix, slinging barbs and boasts over top of some slamming beats.
The thing that separates Mix from other so-called gangsta rappers is that Mix doesn't take himself seriously for one minute. He knows his image and instead of taking a "screw-you" loner attitude, Mix turns it into a running joke.
That's why Mix continues to sell and Knocka will be no different. Tracks like "Ride" and "Monsta' Mack" are classic Mix-A-Lot, instantly pulling you in with the bumping bassline and keeping you there with fresh, inventive lyrics.
The Mack Daddy image may be wearing a bit thin, but Mix plans on playing it for the full effect. So far, it's holding up well for him.