February 1995 Articles
Cover Story
Rick Mattingly
Features
Henry C. Mayer
Columns
Berk Bryant
Jim Galipeau
Mike Stout
Paul Moffett
Keith Clements
Todd Hildreth
Duncan Barlow
Henry C. Mayer
CD Reviews
Kory Wilcoxson
Bob Bahr
Dallas Embry
Kory Wilcoxson
Berk Bryant
Todd Hildreth
Kory Wilcoxson
Mark Clark
Ninette Shorter
Mark Clark
Bob Bahr
Mike Stout
Performance Reviews
Henry C. Mayer
Mike Stout
Calendar
Bob Bahr
News Item
Michael Campbell
Jean Metcalfe
Photos
LASC
Jean Metcalfe
Cindy Lamb
Paul Moffett
Blogs
Got Shows?
Send Them To Us
Bookmark Louisville Music News.net with these handy
social bookmarking tools:
Available RSS Feeds
- Top Picks
- Today's Music
- Editor's Blog
- Articles
Add Louisville Music News' RSS Feed to Your Yahoo!

Issue: February 1995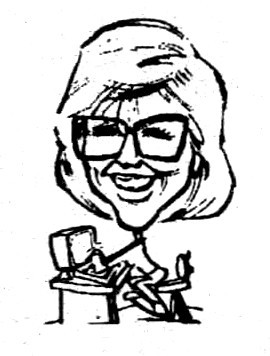 Newsical Notes
Had lunch early this year with member Susan Tomes and former member Joyce Trammell at the Kentucky Derby Museum (Joyce is a volunteer there and one of her horse prints is tor sale in the gift shop). Susan was visiting her family in Louisville for the holidays Both she and Joyce are doing well and staying busy.
A couple of days before deadline Bill Duke called to say that Susan would be singing at his Country Music Showcase (5100 Preston Highway, behind Lindy's Steak House) on Saturday, January 28., along with fellow Renfro Valley regulars Pete Stamper and Chris Robbins. If you read this by January 28 you'll have an excellent opportunity to catch a bit of Rentro Valley talent right here in Louisville.
I do want to correct an error I made last month with regard to Susan: She is a current member, not a former member of LASC.
• Member Ralph Sidway will be introducing his debut album, Nuclear Child, at an Album Release Concert & Bash at The Rudyard Kipling on March 2 at 8 p.m. Check out the details in his ad in this issue.
• 41 Talked early in January with Janie Beavers, manager and mother of singer/songwriter Sharon Beavers, from Rineyville. Sharon has had considerable success with her singing career. She entertained on January 5 at a small dinner party given by Gov. Brereton Jones at the governor's mansion for Kentucky legislators. Gov. Jones himself introduced Sharon and she received nice compliments from the legislators on her Kentucky songs (from her album We Believe in Kentucky).
Meanwhile, back in late September of '94, Sharon was dubbed "Keeper of the Roost" and "Chief Chicken Plucker" at the London (Ky.) Chicken Festival.
Now to all the songwriters that I know, this would be an open invitation to be punny. And I'd bet Sharonfs got a good sense of humor and wouldn't cry 'fowl.
• H After a brief respite from the music biz, member D.V. Gilbert recently entered one ot his songs in a poetry contest and says he may even have a fair chance to win. He plans to record the song when he gets back in the studio again. "Hope to be musically active soon," he said.
• Just heard that "Giving," a song written by former LASC member Dave Evans (a founding member of the Co- op), is currently in rotation on radio station WJlE. You may recall that in the Newsical Notes in December we mentioned that Contemporary Christian artist Dayna Brewer had cut the song as part ot a project to shop to labels.
We sure like to hear that kind of news!
• We also like to hear the kind of news that was made on December 15 by several songwriters we know who were somehow connected to the RROTE Awards show at Coyote's that Sunday evening.
At the risk of leaving someone out, we'd like to congratulate Dot (Elpers) Patterson and Debi Knight, who co- wrote "I Can't Put Your Memory to Bed," which earned a RROTE for the artist, Brent Maveric and which is assigned to the publishing company of (Charlie) Walls & (Sam) Reid.
The publishers of Louisville Music News (LASC's immediate past president Paul Moffett and this columnist) were pleased to present the RROTE Award for Best Country Song to Maveric. (Glad we weren't on the judging panel.) The Other Smothers Bros. cleaned up at the awards, winning three RROTE Awards with "Think Again," which was written by Charlie Walls.
Another Colour (Paul Dell Aquila and Grace Delligatti) were nominated in three rock categories, but alas didn't take home a Grammy. They were happy just to be "in the arena" and are looking torward to next year.