December 2015 Articles
Cover Story
Paul Moffett
Columns
Sue O'Neil
Eddy Metal
Eddy Metal
Blogs
Got Shows?
Send Them To Us
Bookmark Louisville Music News.net with these handy
social bookmarking tools:
Available RSS Feeds
- Top Picks
- Today's Music
- Editor's Blog
- Articles
Add Louisville Music News' RSS Feed to Your Yahoo!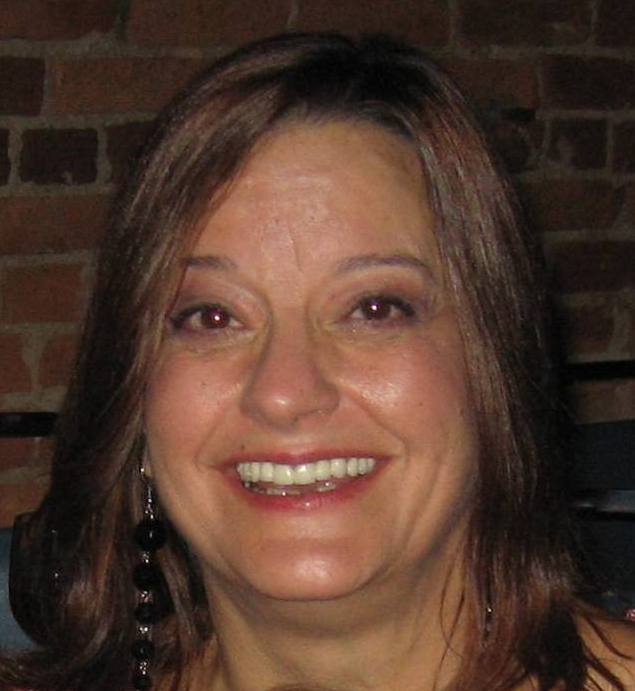 I've Got A Mind To Ramble
Laurie Jane & the 45's CD
The moment I heard that Laurie Jane & the 45's were going to Chicago to record their CD, I was knocking on their door to grab a listen and learn more about this dynamic group.
Suffice it to say that I was already a fan even before the first analog track was laid, so I had high expectations of a journey through the musical minds of Cort Duggins, Laurie Jane Jessup, Jason Embry and Scott Dugdale.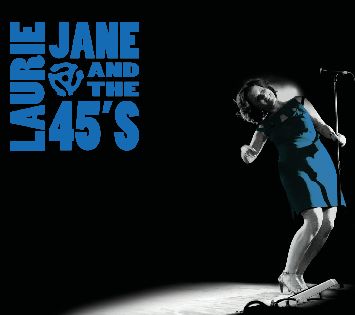 Cort Duggins is a natural-born storyteller who is passionate about his music so, when asked why Laurie Jane & the 45's made the road trip to Chicago to record their CD, the answer was not simply, "We thought it would be cool", but became a story of a calculated dream.
Cort stated that he, Jason and Scott have been big fans of Jimmy Sutton's for 20 years. Jimmy Sutton has played upright bass for groups like The Four Charms, The Mighty Blue Kings and currently with J D McPhearson, as well as owning Hi Style Studio in Chicago.
Cort explained that whenever he tried to record something, he would take one of Sutton's recordings as an example of the sound he wanted to achieve and the engineers would always say "Oh, that was recorded back in the 50's". Cort was quick to point out that it was actually current and it was recorded at Hi-Style Studio in Chicago.
As the story goes, Jason went to see J. D. McPhearson when he played a Waterfront Wednesday recently past and had the opportunity to talk to Jimmy Sutton. Jason told him that if he ever won the lottery or came into some money, he was going to come to his studio and record. Jimmy gave Jason his card and said, "You don't have to win the lottery, just give him a call."
Scott and Jason were so excited at the prospect of recording at Jimmy Sutton's studio – and Cort knew that they could achieve the sound that they wanted there – so they decided to leave behind obligations and work and head to Chicago to make a record. They rented a house within walking distance of the studio and made the road-trip to Chi-town.
They were informed going in that the studio was full of old equipment and instruments that they could use to achieve the sound they wanted. Cort usually plays a 1959 Gibson 330 that he has had since he was 10 years old. He stated that his guitar was probably one of the newest things in the entire studio. His excitement was still palpable at the sight of tubes glowing, reels spinning and many things making noise and humming, which made for a truly authentic experience for the band and the opportunity to make a good analog recording that would capture the sound that is particular to Laurie Jane & the 45's.
This group of talented musicians have an R&B / rockabilly / blues sound that harkens back to the 40's. They achieve this sound in their live shows with Cort's 1959 Gibson 330 guitar, Jason's cool upright bass and Scott's percussive ability to lay down a groovy beat. It almost goes without saying that Laurie's ability to channel the likes of Ella Fitzgerald, Ruth Brown, Rosemary Clooney and Etta James, whom she cites as her vocal influences, are key to the cohesiveness of the group.
Laurie has a lovely classic, clear voice that comes across the airwaves, strong and true to the style of the music she sings. Her sweet voice, her easy style and her graceful presence could easily fit into the era where vocalists really sang, conscious of tone and feel. She does this very well live, and thanks to the adept engineering of Alex Hall at Hi-Style Studio, the recording captures this sound precisely.
Laurie says that she became interested in the style of music they play when she was studying aviation mechanics and came across photos and recordings of the jazzy blues singers from the 40's and 50's. She enjoyed digging into their catalogs, learning about them and soaking in their ambiance as she simply fell in love with the real singers of those eras.
When Cort was a teenager growing up in Elizabethtown, there was a music store close to his home where he took lessons from the young Jim Schweickert. His dad and grandmother played and taught him how to play a little, so he didn't go into lessons with Jim a total neophyte. Mom and dad exposed him to country and classic rock records as a kid and he developed a keen interest in learning more. After a few lessons, he was picking things up quickly so Jim encouraged him to bring in some music that he would like to learn to play. Cort said that he loved Led Zepplin and bought in "A Whole lot of Love" to learn and Jim chuckled at him and said, "You know that is a Muddy Waters song right?" Of course, Cort didn't know that and when he heard the original thing, he was amazed that he thought he was reaching back with Led Zepplin but the song went back to Muddy Waters.
That was when he began listening to all of the old guys and admits that there were some he could not bear to listen to very long. However, respectfully, he would research contemporary tunes to find their origin religiously. Cort lists the Sun Records guys, Elvis Presley, Jerry Lee Hubert Sumlin and Johnny Cash as well as BB King. From his introduction to Muddy Waters, he had to find out the history of a song that he was interested in playing.
Cort pointed out that their CD was recorded live on old reel-to-reel equipment, so they needed to go into the studio prepared to lay down their tunes as skillfully as possible, because there is little-to-no room for error. It was a little stressful.
Laurie explained, since the analog recording method does not allow you to go back and "fix" things, one might not be happy with something they heard themselves do in the song but overall, for everyone else, it was the best cut so, there had to be some compromise in selecting which tune they would take. She felt that it was important that everyone in the band agree on which cut they would finally use.
The self-titled CD is loaded with 10 gems, mostly original tunes written by band members and a few well-placed covers. I have listened to this recording repeatedly and have enjoyed it immensely each time I give it a whirl.
Cort explained that some of the songs on the CD were written recently and some of them had an earlier life with former groups that he has played in. Laurie Jane & the 45's fine rhythm section, composed of Jason Embry, upright bass and Scott Dugdale, drummer, worked with Cort in regional groups King Sonic and The Jive Rockets, so there were some songs they had written that he wanted to dust off, rearrange to suit Laurie, and record.
The fine writing and musicianship heard throughout the CD combine to make this a perfect platform for Laurie's vocal skills. The band was careful to present each song with a life of its own by way of the instrumental introduction, tempo and rhythmic signature that flows nicely from one song to the next and keeps it interesting.
The light, up-tempo "Talkin'," written by Cort Duggins is the first cut on the CD and it sets the pace for the rest of the recording and encourages the listener to anticipate what's next. I was immediately impressed with how the reproduced sound was so much like the live sound that I expect to hear from Laurie and the guys in a club or at a festival.
""Talkin" is followed by the one tune I keep returning to, "The Leaving," penned by Cort Duggins. I like it primarily because Laurie sings this one with the depth and feel of a woman coming to terms with the end of a relationship and it comes across beautifully. There was also some cool Hammond B3 organ nicely placed by Duggins, who said he had never played before and had to be schooled on it before recording. As the story goes, Duggins wrote this song from his perspective about a previous relationship and indicated that he struggled a little bit with asking Laurie, his wife, to sing a song about an ex-relationship.
Interestingly, every cut on the CD could ultimately be a favorite but "Whiskey Will" and "One Less Lonely Night" are songs that are stand-outs, written by Jason Embry, who cleverly weaves humor and shame into a song. Embry's two songs and "It Ain't My Fault," written by Scott Dugdale, were recycled from their previous projects with Duggins and rearranged for this project. All three tunes showcase the writing abilities of Jason and Scott and are well suited for Laurie Jane & the 45's format.
At its core on this CD, everything hinges around blues but the songs are pulled in a variety of directions from early soul type music, Latin, Fats Domino, and Chuck Berry kinds of things. Roots sounds blur the lines to incorporate all of these styles of music and ultimately, they are playing what comes naturally to them and it works.
The self-titled Laurie Jane & the 45's CD is something that Cort, Laurie, Jason and Scott should treasure and be proud of. They accomplished what so many bands try to achieve by reproducing their live sound and I believe they became much closer friends and their experiences together will be fodder for more really good stories. In my mind and in my ears, this project was a complete success and I have it in my play often pile.
If you haven't done it yet, get a copy! Go onto Facebook and friend Laurie Jane & the 45's, so you can get information on where they are playing and pick up a copy! You can download from I-tunes, CD Baby, Amazon, Google etc.
The next time you can see Laurie Jane & the 45's live in Louisville is January 29th, 2016 at Stevie Rays.