September 2015 Articles
Cover Story
Paul Moffett
Columns
Sue O'Neil
Eddy Metal
Eddy Metal
Blogs
Got Shows?
Send Them To Us
Bookmark Louisville Music News.net with these handy
social bookmarking tools:
Available RSS Feeds
- Top Picks
- Today's Music
- Editor's Blog
- Articles
Add Louisville Music News' RSS Feed to Your Yahoo!

Issue: September 2015
l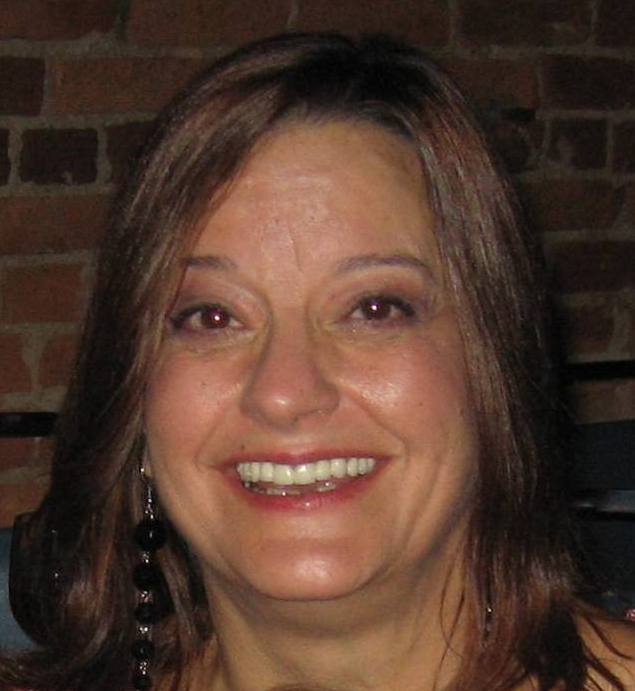 I've Got A Mind To Ramble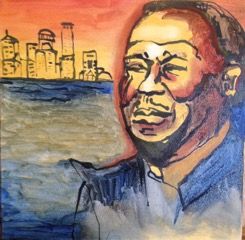 The Blues Had A Baby
The Blues Had a Baby - Louisville's Tribute to Muddy Waters"
Imagine my excitement when asked to participate in a project to honor the 100th birthday of Muddy Waters. This idea was hatched by Mike Suttles, blues and music enthusiast who procures the talent for the Garvin Gate Blues Festival every year as well as serving up blues from local artists and national artists weekly on "The Blues Highway" ARTxFM.com.
Mike's idea was to reach across genre and produce an album to honor Muddy's contribution to American music and celebrate his 100-year birthday at the Garvin Gate Blues Festival 2015 on October 9 and 10.
When asked how bands were selected for the project, Mike said that he had an idea of the blues bands he wanted to include on the project but was not that familiar with local groups across music styles that would fit the bill.
He was quick to say that he could not have gotten the quality participation from other bands without the help of co-producer John Hawkins. Mike said once John agreed to work with him on recruiting bands across genre things really started moving.
John is a masterful guitar player who has played many styles of music in many bands locally and all over the world so his reach across genre was important for bringing this project to fruition. According to Mike, The Blues Had a Baby project would not be as good as it is without the expert help of John Hawkins.
When asked what criteria he used for selecting bands for this project, John said his number one rule was that the band be an ongoing entity when the album came out. He also wanted bands that would represent themselves when they recorded the song they selected and not try to sound like a blues band.
Once bands were selected and agreeable to record, Mike and John met with Kevin Ratterman, owner of La La Land Studio on Lexington Road. Mike said that Kevin was instrumental in educating him about vinyl versus CD and he quickly figured out that although vinyl needs a long lead time and is expensive, it was prudent to go ahead and press some vinyl for the project as well as CD's.
All of this planning and recruiting culminated in one marathon of a weekend drinking lots of bourbon and running bands through La La Land back-to-back so "Baby" could drop in time for The Garvin Gate Blues Festival in October.
Each band was given two hours of studio time to get their cuts recorded and that required that they come to the studio rehearsed and ready to lay down their tracks. Both producers said that all of the bands met and exceeded their expectations in the studio, so the weekend of sessions was a complete success with working everyone in and keeping within the tight schedule.
Aside from the obvious reasoning to celebrate Muddy's life, Mike's idea to have bands from other musical persuasions record Muddy's tunes was to expose them and their audiences to the genre and to broaden the demographic of blues enthusiasts that frequent the live performances and support the blues scene.
John, however, had ideas that were quite the opposite of Mike's. John's hope was that by having artists from other genres record on the album, people in the blues scene would go see groups like the Tunesmiths and Bibelhauser Brothers. John stated that he wanted blues enthusiasts to see that it is okay to rock out sometime with these tunes and that blues can be played in a contemporary format - that it does not have to be played like it was fifty years ago to be called the blues. John expounded that Muddy Waters was rocking out at the highest level of heaviness that was going on in his time by introducing the electric guitar to the blues.
As our conversation ensued we all agreed that if the music isn't introduced to the younger audiences in a way that they can relate, then the blues will languish.
The idea to cast a broad net across genre for this album and attract listeners and enthusiasts from all musical persuasions was the common theme from both producers even though their approach came from opposite ends of the spectrum. Hopefully this "cross exposure" will accomplish the wishes of both by exposing the rockers to the blues and vice versa, ultimately adding to the success and impact of the project not only locally but nationally.
I asked how did the bands selected for the album feel about the project in general. Both Mike and John were happy to say that they were met with enthusiasm from everyone they asked and that each band approached their studio time and effort both passionately and professionally. Mike and John said that overall, all of the bands were honored and humbled by the opportunity to be part of this project.
John turned the tables on this writer and asked how I felt about being a part of the project? In reply, I had to say that I was humbled to be in the company of so many talented people and really did not have words to describe how it felt to be included among the best musicians that Louisville has. To me, these are the things that dreams are made of.
All of the bands had the opportunity to meet one evening with the producers at Seidenfaden's in Germantown to listen to the final product. The excitement and love in the room was palpable as we listened to one cut after the other and celebrated each one with fist pumps, high fives, hoots and applause. I was particularly impressed with the respect and treatment each of the alternative artists put into their contributions.
On the same evening, we all assembled outside for a group photo and I have to say, to see myself in a photo with all of these artists, some iconic in my mind, was possibly the most humbling experience in my life. I can barely look at that photo without tearing up in wonderment that I was worthy to be included among them. Many of these artists I have heard of and never met and many of them I had seen over the years in my musical excursions as I stood by with jaw-dropping admiration as I watched them play their music.
According to both producers, each band stepped up and performed at their optimum level for the project and the outcome is stellar. The bands included on the project in order of appearance on the recording are Lamont Gillispie's 100 Proof Blues Band, The Tunesmiths, Appalatin, The 10th Street Blues Band, Carly Johnson & Craig Wagner, Laurie Jane & the 45's, Jim Rosen & Rob Pickett, daMudcats, Bibelhauser Brothers, Mississippi Adam Riggle and Tyrone Cotton.
So now we have The Blues Had a Baby Louisville's Tribute to Muddy Waters, an LP with eleven cuts and a CD with twelve cuts to show what Louisville has to offer across genre that celebrates the life of Muddy Waters, the blues man that electrified the genre and contributed so much to American music. The bonus cut on the CD is a live performance recorded in 1997 at the Twice Told Coffee House featuring blues man Jim Rosen, harmonica, and Rob Pickett, guitar, playing Muddy's "Same Thing." That cut could not be included on the album because of time constraint. Keep that in mind when you go to make a purchase. It would seem prudent to me that music lovers and collectors would want to buy both LP and CD to get the extra cut on the CD.
With the LP and the CD's sent off for duplication, John and Mike are set to get their project out to the masses for purchase. The marketing plan includes e-mail magazines, press releases, radio station spots, posters, a full page advertisement in the Blues News and distribution among blues radio shows around the country.
On Friday, October 9, Laurie Jane & the 45's and the Tunesmiths will be performing on WFPK's Live Lunch to promote the Garvin Gate Blues Festival that weekend as well as the sale of The Blues Had a Baby at the festival.
If all goes as planned, the LP will be in hand on September 20, in time for the release celebration at Headliners on October 3. Ten bands will perform their cuts as well as a couple of tunes that they regularly perform at their shows. This should prove to be a wonderful night of musical celebration and a good time to pick up a copy of The Blues Had a Baby. The doors open at Headliners on October 3 at 7 p.m. and music starts at 8 p.m.. The cover charge for the evening is $10. CD's will be on sale for $15 and LP's will be on sale for $20. The amount of fun you will have and the musical experience will be priceless!
Once the excitement of the release of The Blues Had a Baby, the time and effort to promote the sale of it, and the Garvin Gate Blues Festival, is over and things settle down to a normal pace, what is next for Mike Suttles and his musical excursions? Of course, continued promotion of the project and Garvin Gate Blues Festival 2016, he has already put into motion the Down in the Alley record label. Mike said that he learned a lot while putting this project together and enjoyed the process so much, he plans to record local blues and roots acts on his label. He dreams that this hobby evolves into something bigger and he knows that he will have a great time doing something he loves.
Both Mike and John expressed their sincere thanks to Kevin Ratterman and all of the artists who participated in this project. They both said that everybody involved met and exceeded their expectations and they cannot wait to present the final product to the public.
I believe I can speak for the artists involved in the project and express a heartfelt thank you to Mike Suttles and John Hawkins for loving music and giving us the opportunity to learn, play and pay tribute to the great Muddy Waters (McKinley Morganfield).