August 2015 Articles
Cover Story
Paul Moffett
Columns
Mike Suttles
Eddy Metal
Eddy Metal
Blogs
Got Shows?
Send Them To Us
Bookmark Louisville Music News.net with these handy
social bookmarking tools:
Available RSS Feeds
- Top Picks
- Today's Music
- Editor's Blog
- Articles
Add Louisville Music News' RSS Feed to Your Yahoo!

Issue: August 2015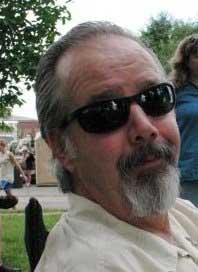 I've Got A Mind To Ramble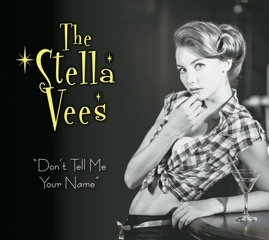 ­ Don't Tell Me Your Name
The Stella Vees New Release
Combining their major influences of West Coast Swing and Chicago electric blues, as well as a few surprises, The Stella Vees have released a new CD entitled Don't Tell Me Your Name. The CD consists of eight original tunes written by bandleader Jason Lockwood and two covers, one written by Johnny Dyer and Rick Holmstrom and the other by Sam Maguette (a.k.a. Magic Sam). Lockwood plays all of the guitars, except for a solo on the title song and rhythm on one other by Mark Stein, and handles the vocals. He's joined by longtime mates Steve Parrish on drums and Tim Dennison on bass. Other guests include Paul McQuade on harp and Rob Brown on keyboards.
The opening cut, "Shake It," written by Dyer and Holmstrom, lays notice that this is a CD that should be taken seriously. It's a dead-on take of the West Coast style that is driven by McQuade's harp playing, tasty understated keys from Brown and Lockwood's guitar leads and fills. The interplay of these three musicians often takes this CD to great heights.
"Just For Another Day" is one of the songs that features the Chicago influence on both the writing and music of Lockwood. This song could easily be found on a number of the 70-80s blues recordings coming out of the Windy City. The highlight is the playing of McQuade. He proves time and time again on this disc that he can play with anyone in town.
"Dizzy Too" is a personal favorite and one of the songs that is a surprise in that it takes the band's sound in a different direction. Rob Brown on the Hammond B3 invokes the jazz feel of Jimmy Smith, while Lockwood's guitar playing is more melodic and weaves in and out of the B3. When asked about "Dizzy Too," Lockwood explained that he didn't want to record a straight blues record but wanted to branch out and find more complex arrangements. "Dizzy Too" is just that.
The title cut is a slow blues that again highlights Lockwood's guitar and his "more mature lyrics." He shared with me, "I didn't want to write simple lyrics that you might have heard in older blues. I wanted them to say something. This song comes from a conversation I overheard in a bar one night. All of these songs are either autobiographical or based on things I've actually heard people say or things I've seen. I didn't just come up with an idea for something and make it up."
"To My House" is another excellent Chicago Blues tune and a shout-out to one of The Stella Vees biggest influences, Magic Sam. In fact, if you replace Lockwood's vocals with Magic Sam, you could picture it on one of Maguette's albums.
The Vees throw us another curve ball on "Tramp." This is a song where blues meets R&B. It could have been recorded in Memphis. The B3 lays down the groove you've heard a hundred times in the great Stax catalog and Lockwood's guitar is understated and harkens back to Steve Cropper's work.
Lockwood and company repeat that curve ball on "'65 Caddy." It's a rockabilly train song meets R&B meets Buddy Holly meets the blues. A little bit of everything thrown in with the guitar maneuvering in and out of what the other players are putting together. It's taking three or four genres of music and meshing them into a romp of sorts.
"You Belong To Me," the Magic Sam cover, sounds like what you've come to expect from The Stella Vees in their live sets. Deep Chicago bass, steady blues drumming, Lockwood's melodic guitar all lead to a cover that I'm sure Magic Sam would have liked.
"Piece Of Mind" isn't just a curve ball, it's a Hoyt Wilhelm knuckleball, a slow, atmospheric, dream-like piece you'd hear in your head at 3:30 or 4:00 in the morning, after the lights have been turned off and everyone else has gone to bed. The instrumentation floats and wafts back and forth and Lockwood's vocals rest on the edge of some deep individual pain he's known for years.
Wrapping up the CD is "I'm Sorry," another Chicago style blues that is again buoyed by the B3 and guitar work. It's a fitting end that will bring those hard core blues fans back into the fold.
Don't Tell Me Your Name is probably not the CD The Stella Vees' fans would have expected. Sure, there are six real, straight blues songs showing the band's influences and the reason they are a very popular band with the blues crowd. Then, there are the four cuts that are going to challenge these same fans. Lockwood and I talked about that.
"I wanted to do these songs that were in my head for years. I wanted to do something that was far more complex melodically that your basic blues. I wanted to challenge us to stretch."
These four songs are certainly a different avenue for The Stella Vees. But taking the CD as a whole you get what you've come to expect for the band. Lockwood has a very distinct guitar sound. He doesn't try to overpower the songs but lets the melodies rule. The backbeat of Parrish and Dennison is rock solid. The blues harp does what you'd expect, adding another dimension and particularly shines on the Chicago style blues. Lockwood's vocals are different from other blues singers. It wouldn't be a stretch to say it's an acquired taste. When I first heard him years ago, I didn't think it was really a blues voice. But over the years, I've discovered it is the nuances, his interpretations of the songs that stands apart from others. He patterns himself after the likes of Otis Redding, Sam Cooke, Johnny Otis, and T-Bone Walker and is the signature piece of the music.
What really elevates this CD is the keyboard work of Rob Brown and in particular, his Hammond B3 playing. It makes The Stella Vees a better band (they are a good one already). It adds a richness and a depth not there before. Lockwood told me that at some point he would like to add the keys as a regular part of the band. "Rob Brown has a steady gig in another group and I would never try to steal him away. I do want to add keys but it would have to be the right player and right time."
Don't Tell Me Your Name is now available through the band's website and in a matter of a week or two will be also be available on all of the download sites such as CD Baby, iTunes, Amazon, etc. The CD, and independent release, was recorded at Raise The Roof recording studio and engineered by Steve "Catfish" Wilson.
There will be a CD Release Party on Friday night, August 21 at Stevie Ray's Blues Bar beginning at 9:00 p.m.